The Prettiest Cupcakes You Haven't Instagrammed Yet: Krit and Kaye Floral Cake Studio
The Undercover Eater dishes out on picture-perfect cupcakes that taste as good as they look.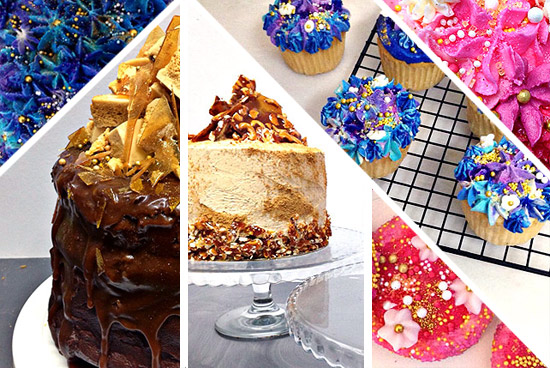 (SPOT.ph) I'd like to let you in on a usually overlooked fact about the artisanal ice cream, craft beverage, or umami-fied fried chicken you've just Instagrammed: The people who worked on it put just as much effort in making them Instagram-worthy as you did in taking the photo, choosing a filter, and thinking of a witty caption. And it's this final result of being noticed that pushes them to pay that much attention to detail.
ADVERTISEMENT - CONTINUE READING BELOW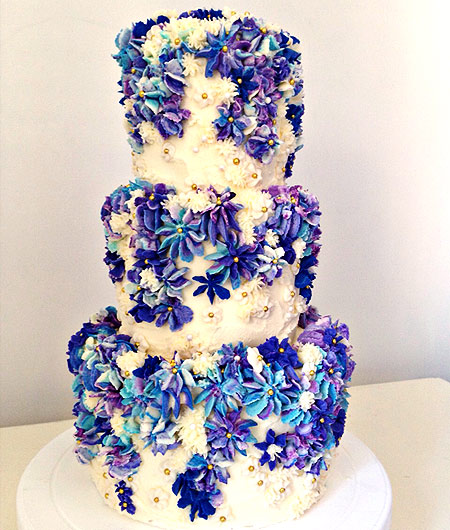 This is definitely eye-catching.
The pursuit to stand out in Manila's food scene is a constant struggle. To come up with a brand, a product, even a name-it can take a good decade, on top of a day job and a couple of midnight trips to the ER. The Sonjas or Bruces of the industry would agree.
ADVERTISEMENT - CONTINUE READING BELOW
So this blog will take on the dirty job of discovering-and (hopefully) appreciating-Manila's still-unknown talents in food. For the weeks, months, and years to come, we'll bask in the deliciousness whipped up in the secret kitchens of people you probably haven't heard of...but should.
What does it take to get noticed? The product has to look good, because as the cliché goes, we're innately programmed to judge books by their covers. We eat with our eyes first. Krit and Kaye Floral Cake Studio knows this and aces the requirement with flying colors-plus a dusting of gold glitter.
I was amazed when I first saw a Krit and Kaye creation up close. As the cake was slowly pulled out of its box, I tried to come up with the proper words to describe the masterpiece in front of me: a towering cake blanketed with luscious cream and delicately studded with elegant flowers, opulent ornaments, and all things sparkly and shiny. Captivating? Grand and lavish? Sure, it was all that. But a single adjective stuck. It was beautiful.
ADVERTISEMENT - CONTINUE READING BELOW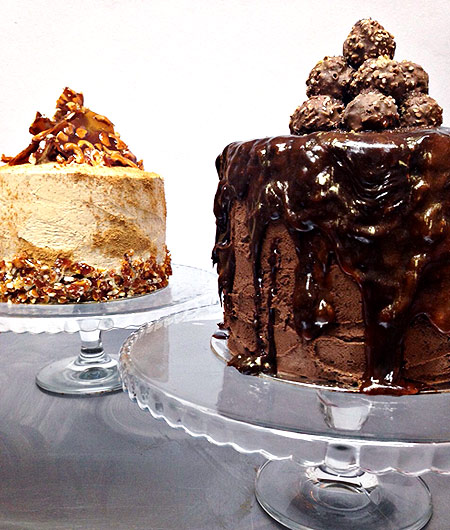 We love that the cakes are not covered in the usual fondant.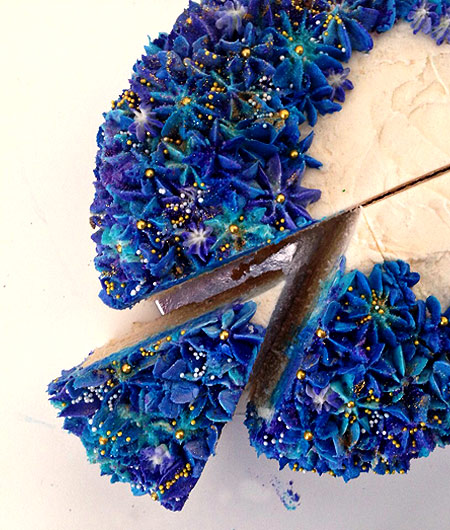 ADVERTISEMENT - CONTINUE READING BELOW
Each cake is carefully handcrafted according to the client's specifications.
The sweet treats are the handiwork of Janyn (Krit) Chua and Jamie (Kaye) Chua-Lee, sisters who've always done everything together. Janyn handles the production of every bespoke cake, cupcake, and cookie, while Jamie is in charge of all figures and numbers. Within the confines of their kitchen, a common goal was sparked: to offer clients one-of-a-kind edible art inspired by their love for flowers-"especially ones that bloom in the best of spring and the brightest of summer. We want [our] every creation to feel like that...like a delightful sunshine, a beautiful dream," shares Janyn.
I haven't seen anything like them here in Manila. And if you were wondering, yes, each creation is completely edible. My first bite was packed with a moist base, rich frosting, and a slew of textures (from the candy, glitter, chocolates, and other add-ons). Krit and Kaye Floral Cake Studio puts as much emphasis on flavor and quality of ingredients as they do on their intricate embellishing. The buttercream I tried was whipped so perfectly that I was compelled to steal more of it from my unsuspecting friend who was taking her time relishing her slice.
ADVERTISEMENT - CONTINUE READING BELOW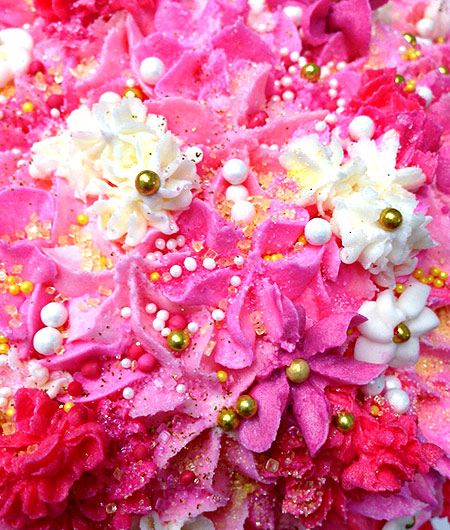 Minute details that you could see up close: sugar, sprinkles, gold dust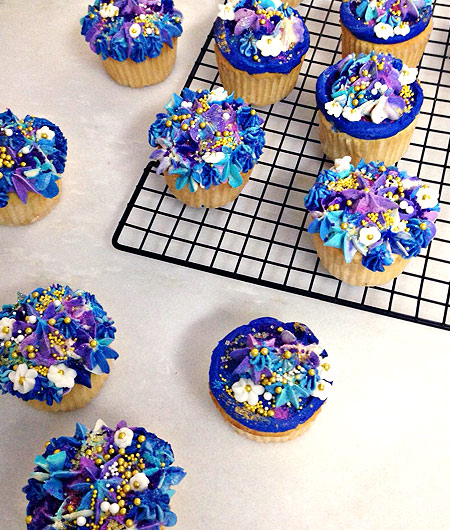 ADVERTISEMENT - CONTINUE READING BELOW
Little edible pieces of artwork
What's next after getting noticed? The product has to taste good; so good that it can sustain its stature beyond any form of hype. Krit and Kaye know this, too; but this time, you'd have to do more than see it to believe it.
For orders, contact kritandkaye@gmail.com; 0917-830-1989; kritandkaye.wix.com/kritandkaye. All prices are based on style and detail specifications.
The Undercover Eater works with food on a daily basis and hunts for hidden gems in his spare time. For this voracious and, dare we say, professional foodie, eating is more than a necessity-it's a vocation. Contact him at undercovereater.spotdotph@gmail.com.
Recommended Videos
Load More Stories