Edible cookie dough makes my inner child jump for joy
The Undercover Eater likes his cookies raw...ish.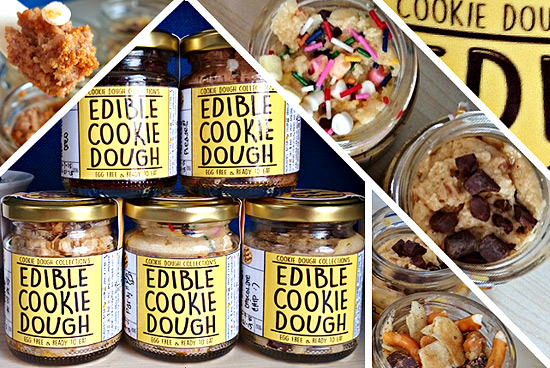 (SPOT.ph) Who knew that the best kind of cookie would be a...raw cookie? Well, it's not really raw. Milkman Dairy Bar has come up with a way to make our childhood "eating cookie dough" fantasies come true. Alas, their eggs-free, ready-to-eat edible cookie dough, which is currently taking up significant shelf space in my fridge.
Milkman Dairy Bar gives a rather cute new definition to the term "cookie jar." The sweet cookie dough is crammed in 130-gram glass containers that admittedly looked slight when I first saw them (and I purchased all flavors at that!), but one bite is enough for me to realize that it's a pretty wise portion size. They're sweet—not too much, but it's a sweetness that becomes more and more evident with every tiny, sugar-laden scoop. In fact, I could probably share one jar with two other people.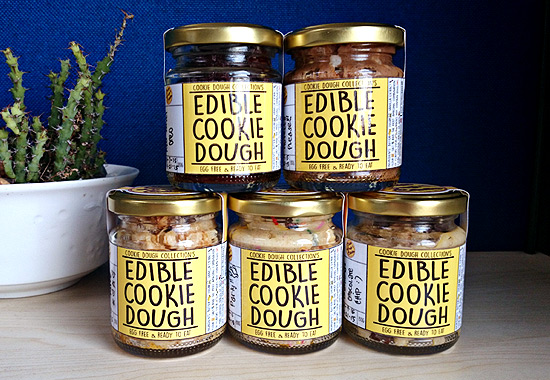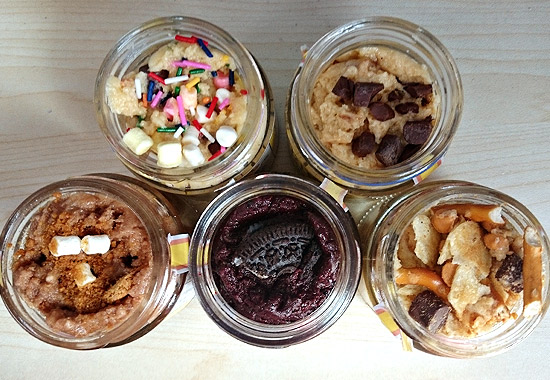 ADVERTISEMENT - CONTINUE READING BELOW
They have this party-favor potential.
Right now, there are five flavors available and I assume they're based on popular cookie choices. I can't describe the Birthday Party except that it's very...happy. The milkmen at Milkman Dairy Bar make an effort for presentation at the top of every jar, and this flavor may as well have surprised me with a burst of sprinkles and marshmallows as soon as I opened the lid. Grandma's Chocolate Chip (I would've thrown a fit if they didn't offer a variation of this classic) is a gooey version of my personal favorite flavor. I love how the chocolate chunks, which are solid slivers on top, are actually melted when you dig in further, melding itself into the sweet dough.
CONTINUE READING BELOW
Recommended Videos
The undissolved sugar takes some getting used to, but it doesn't factor much in Everything Nice, which is a jam-packed manifestation of everyone's junk-food dreams: potato chips, caramel kisses, pretzels, and, of course, cookie. It's a pretty busy nibble, but the assortment of textures makes me think that this is probably the flavor I can eat the most of in one sitting. Unfortunately, I couldn't test out my theory. There were two other kinds—both of which ended up being my favorites.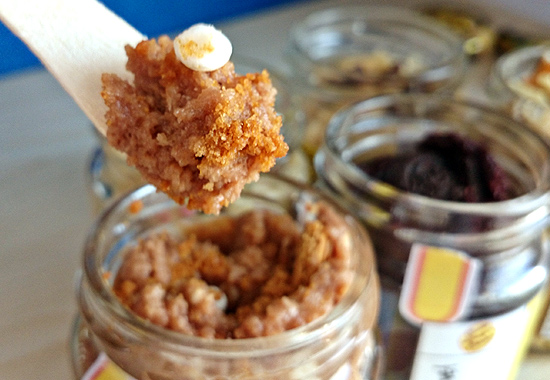 ADVERTISEMENT - CONTINUE READING BELOW
S'more Nutella Please!!!'s close-up!
First, the S'more Nutella Please!!! The chocolate and graham crackers give it that characteristic s'mores quality, but I detected a certain spice in the mix that reminded me more of speculoos (or gingerbread, perhaps?) than Nutella. I choose to ignore that inconsistency though and focus instead on that bracing taste.
The Red Velvet Oreo is indulgence trapped in a tiny jar. It's the creamiest and the thickest, and I love how it's more chocolate than that random, indistinct sweetness that red velvet things are often guilty of. The chocolate is deeply integrated and not at all sugary despite the sugar granules.
I like to think of the latter two as little cookie shots: an instant sugar remedy for a gloomy day or something inconspicuous to enjoy from the secrecy of my drawer in my anti-desk-dining office.
For orders, contact Milkman Dairy Bar at 0977-218-1443 or visit their Facebook page. The S'more Nutella Please!!! is P140/jar while the other flavors are P130/jar.
The Undercover Eater works with food on a daily basis and hunts for hidden gems in his spare time. For this voracious and, dare we say, professional foodie, eating is more than a necessity-it's a vocation. Contact him at undercovereater.spotdotph@gmail.com.

---
Help us make Spot.ph better!
Take the short survey
Load More Stories