The Best Kind of Milk is Bittermilk
The Undercover Eater's new love? Cask and Company's new cocktail mixers.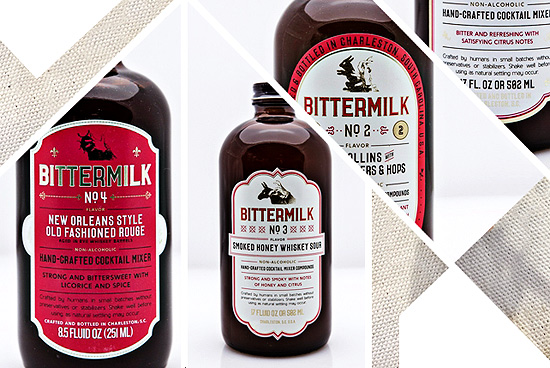 (SPOT.ph) In a time of celebrity chefs, concept restaurants, and sous vide, I find myself fascinated as I watch the Filipino palate mature. Foodies are no longer satisfied by just knowing what is current, they want to be educated on intricate techniques and complex flavors.
No surprise, then, that this newfound sophistication looks not just for exciting edibles, but for finer liquor and spirits as well. My Instagram feed has been flooded with beach scenes and prosecco; lit cigars alongside a bottle of single-malt whisky; a Willow-filtered snap of a coveted craft gin.
Elevate these further and you have yourself the cocktail. Gone are the days of Gin-Pom or Rum and Coke (if you throw in a lime wedge, you are allowed to call it a Cuba Libre)—these premium libations only deserve the best treatment. Ginger infusions, floral tonics, artisanal bitters—these are not the sweet, watered-down mixes I got tipsy with on prom night. Mixologists put in time and effort into preparing these beforehand so when you sit across them on that hardwood bar, they can whip you up the most ethereal drink you have ever encountered in a matter of minutes.
ADVERTISEMENT - CONTINUE READING BELOW
But not everyone has the patience and energy for that, and the good people of local liquor distributor Cask and Company know this. Luckily, they stumbled upon Bittermilk during one of their hunts for premium and exotic spirits.
The Bittermilk variants are not alcoholic beverages, though—they are "handcrafted cocktail mixer compounds, designed for the modern-day cocktail enthusiast." These are not the day-glo, syrupy liquor store staples mixed with P60 rum. These mixers from North Carolina are infused with herbs, botanicals, fruits, and bitters for a complex, well-balanced flavor profile. All that's left to be done is add liquor and ice for that craft cocktail experience, without all the work.
CONTINUE READING BELOW
Recommended Videos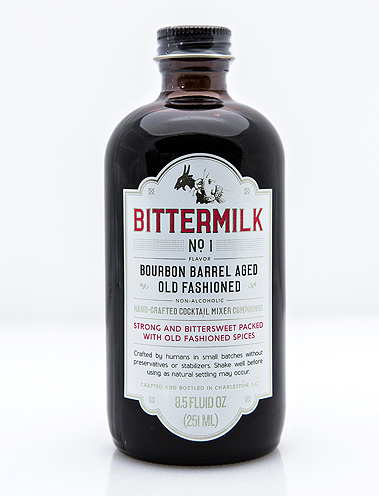 The variants are simply labeled Nos. 1 to 5, each with its own flavor profile and liquor recommendations. The first is the Bourbon Barrel Aged Old Fashioned which is traditionally mixed with rye. It is flavored with bittering agents such as gentian root and cinchona bark along with burnt sugar, spices, and orange peel. The intense flavors are true to the quintessential gentleman's drink.
ADVERTISEMENT - CONTINUE READING BELOW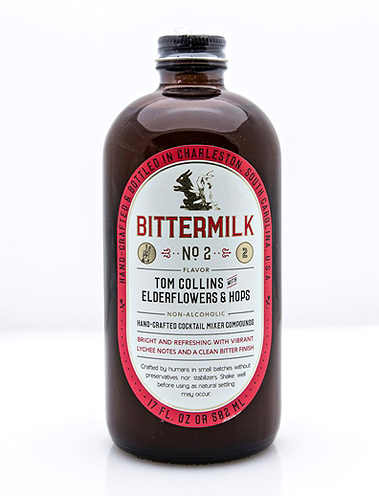 No. 2 is the crowd fave—Tom Collins with Elderflowers and Hops. Not your grand aunt's fizzy drink, Bittermilk is "aggressively floral." All it needs is some good-quality gin and soda water.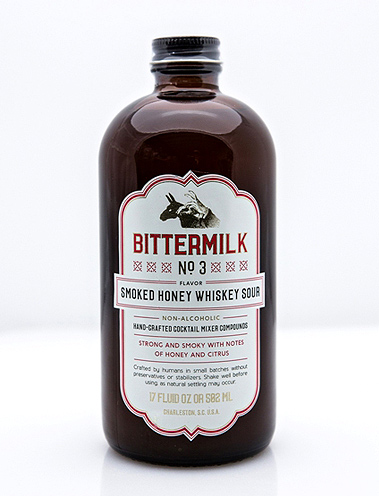 The only thing I like more than No. 2 is No. 3, which is the Smoked Honey Whisky Sour. The bitter orange peel and lemon make for a slightly tart and well-rounded cocktail. The honey is not just a sweetener: It also adds a nice frothy head when shaken vigorously with bourbon, even tequila.
ADVERTISEMENT - CONTINUE READING BELOW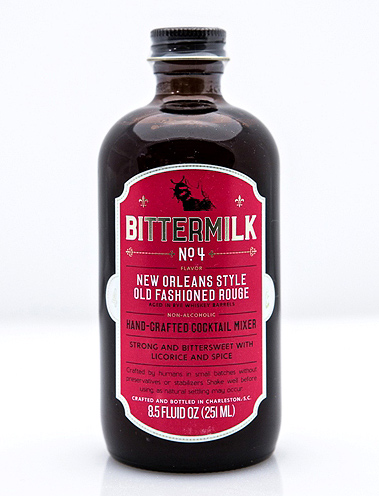 For the jaded craft cocktail connoisseur, I recommend No. 4, New Orleans Style Old Fashioned Rouge. Wormwood, licorice and gentian root gives it the flavor of absinthe without the hallucinogenic effects, while cochineal gives it that natural rouge.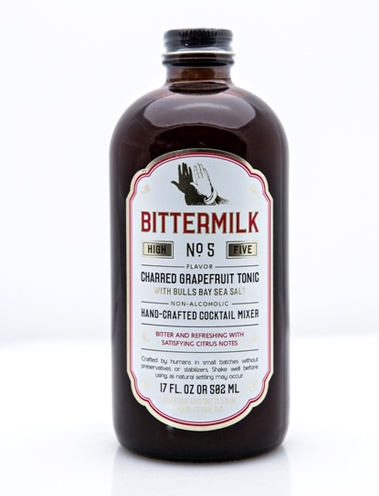 Bittermilk also offers its own tonic, but as expected, there is nothing basic about No. 5: Charred Grapefruit Tonic with Bulls Bay Seasalt. The quinine comes from the cinchona bark, with tangy flavors from lime and lemon juices. Fresh grapefruit is peeled and torched to extract bitter yet refreshing citrus notes. It works better with a pretty, botanical gin topped with some soda water.
ADVERTISEMENT - CONTINUE READING BELOW
The steady folks of Cask and Company encourage cocktail enthusiasts to keep it simple—go ahead and use everyday kitchen tools to mix your drinks. A mason jar works just as well as any shaker, or a tablespoon to measure instead of a jigger. "The labor is in the bottle," they reassure. "Just add booze."
To order, go to bittermilk.checkout.ph. Follow @caskandcompany on Instagram for more information on Cask and Company's product line and promotions.
The Undercover Eater works with food on a daily basis and hunts for hidden gems in his spare time. For this voracious and, dare we say, professional foodie, eating is more than a necessity—it's a vocation. Contact him at undercovereater.spotdotph@gmail.com.

---
Help us make Spot.ph better!
Take the short survey
Load More Stories