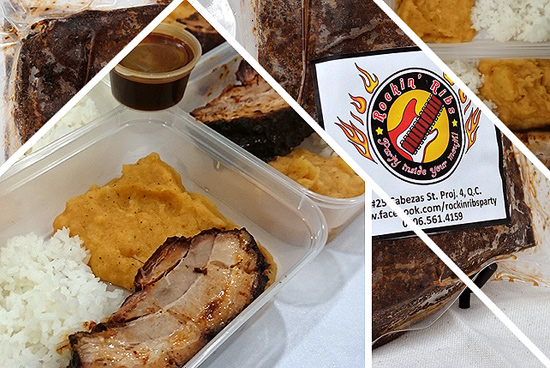 (SPOT.ph) Ribs are both delicate and difficult. The best ones require absolute tenderness to be, well, tender. It's a careful and thorough process: seasoning them just right, then complementing those native flavors with the right kind of sauce. I personally prefer my ribs smoked, prepared low and slow, and locked in that smoker for hours until they've fully absorbed the profile of the wood they're cooked with and have become effortlessly tender.
ADVERTISEMENT - CONTINUE READING BELOW
Rockin' Ribs does just that. Owner and chef Miki Garcia-Ayalin gave up her culinary dreams to start a family, but now her brand of saucy ribs is proof that it's never too late to chase after that ambition and make people happy. Ribs are her forte, and her precision shows in her smoker—custom-made, a process that took months until she was able to come up with the perfect design.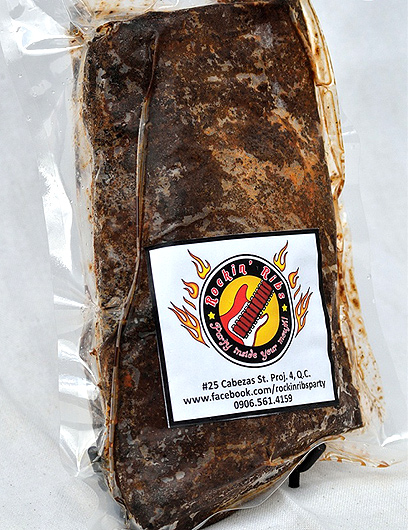 Vacuum-packed
Miki has a place in Quezon City, and the main modus is for customers to drive by and pick up a few packs of carnivore comforts. The ribs are frozen and vacuum-sealed in sets of either whole or half slabs, and all ready for a session in the microwave or oven. She recommends 15 minutes in the oven (350 degrees Fahrenheit) and the same amount of time over the grill for that gorgeous char. The packs last up to six months, but I doubt you'll be able to resist them for that long.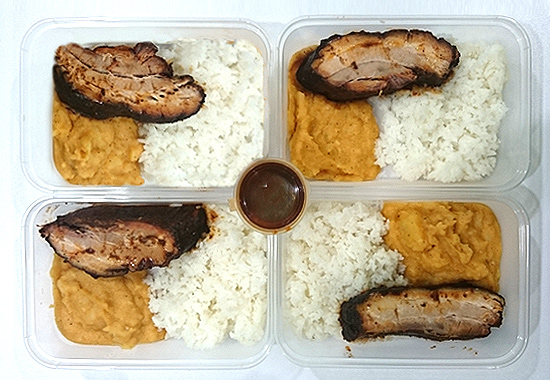 ADVERTISEMENT - CONTINUE READING BELOW
Share and share
When cooked right, the ribs are tender enough that they're easy even for plastic utensils to handle. Knives aren't required, either. The cuts aren't large but, at thicker-than-an-inch, brawny enough (some bone-in), with fat sinews fastening the layers of pork together. The hickory chips (a classic choice, if you ask me) successfully impart that familiar sweet note into every juicy bite, and if you want a thicker flavor, go on and slap on some of Miki's homemade barbecue sauce. It's spicy but with a smokish hint and just the right amount of sweet and tang. This is textbook stuff.
I always considered ribs a treat, a reward. Apparently, I can reward myself every day with effort as little as when I pull apart each fork-tender piece.
The ribs are priced at P850/whole slab (good for six to eight) and P650/half slab (good for three to four). The barbecue sauce is P120/350 mL. Chicken leg quarters are also available for P350. For orders, contact Rockin' Ribs at 0906-561-4159. Pick-up is at 25 Cabezas Street, Project 4, Quezon City.
ADVERTISEMENT - CONTINUE READING BELOW
The Undercover Eater works with food on a daily basis and hunts for hidden gems in his spare time. For this voracious and, dare we say, professional foodie, eating is more than a necessity—it's a vocation. Contact him at undercovereater.spotdotph@gmail.com.
Share this story with your friends!
---
Help us make Spot.ph better!
Take the short survey
More Videos You Can Watch
Load More Stories