Kenyan cuisine is more similar to Pinoy food than you think
The Undercover Eater "crosses cultures" with Cheryl Tiu.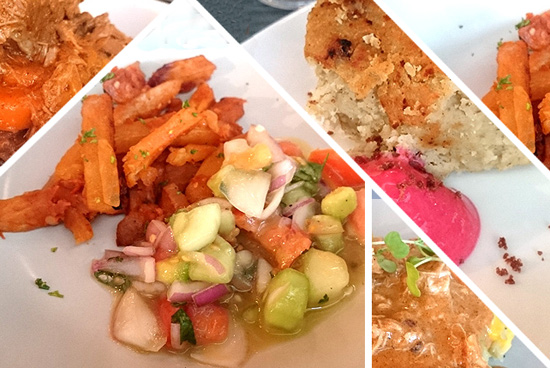 (SPOT.ph) Try asking any Pinoy what African cuisine is about and you'll probably get a blank stare. Despite what most of us catch on the news, Africa stills seems like a world away and is as exotic to us as a Betamax skewer to an American. Personally, my knowledge of this continent is minimal at best, which is why experiencing a Kenyan brunch in Manila instantly topped my must-try list.
Cross Cultures by journalist Cheryl Tiu is responsible for introducing such a foreign concept to curious Filipino foodies. An events platform that promotes the exchange of cultures through food, Cross Cultures has brought in Ethiopian food via Eat Ethio and Indian cuisine by Chef Gaggan Anand (he owns an eponymous restaurant currently ranked No. 1 on Asia's Best). Cheryl's third event is Kenyan cuisine by Rachaleve Kamau, which was held at Arrozeria. Chef Rachaleve is Kenyan, but has been residing in the Philippines since 2009.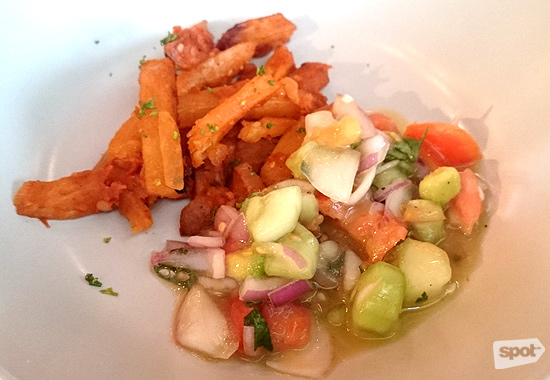 ADVERTISEMENT - CONTINUE READING BELOW
Viazi Masala and Kachumbari
This special Kenyan brunch introduced flavors that were new and different, yet still surprisingly comfortable and familiar. Take the plate of Viazi Masala (chips masala) and Kachumbari (mixed vegetables). The latter reminded me of kilawin (sans the seafood) thanks to its tart, acidic profile, while the former tasted just like soft, homemade French fries mildly flavored with spices and herbs. The two completely different dishes were a great Kenyan introduction and I couldn't help thinking that this seemingly exotic cuisine might not be so alien after all.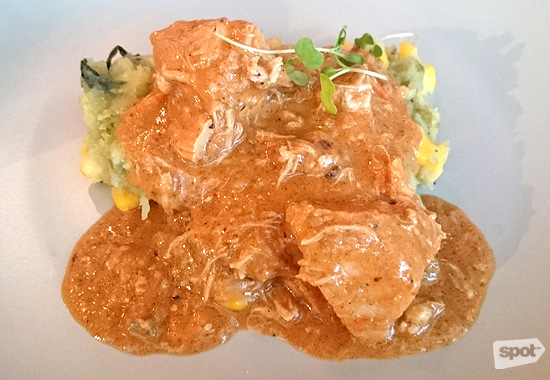 CONTINUE READING BELOW
Recommended Videos
Kuku Njugu and Mukimo
The next dish was a crowd favorite, and for good reason. The Kuku Njugu (chicken in peanut sauce), which is tender, skinless chicken breast cooked in fresh peanuts, is reminiscent of our very own kare-kare, though milder. Apparently, this dish isn't that popular in Kenya because variations are made all over Africa. Chef Rachaleve, however, serves it with Mukimo (mashed peas and potato mix), one of the most popular dishes in Kenya to give it new interest. Green peas and potatoes are boiled, mashed, then mixed with corn. It's a fun take on mashed potatoes.
ADVERTISEMENT - CONTINUE READING BELOW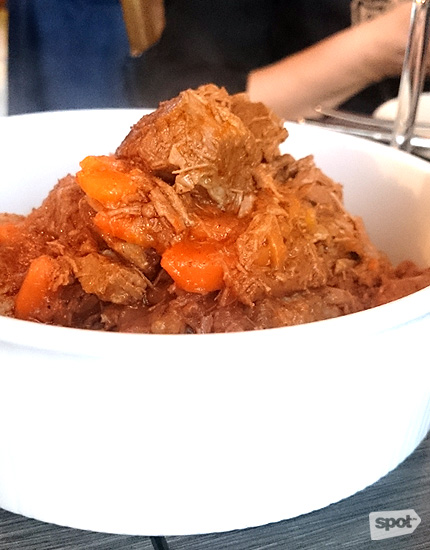 Niama Soup and Kenyan Pilau
The next round of dishes verified my stance on Kenyan food and Filipino food not being too far off from each other. The Niama Soup (Kenyan beef stew) was a dead ringer for mechado. The stew had all the components of the hearty Pinoy staple—carrots, potatoes, peppers, and fork-tender beef. Paired with Kenyan Pilau (spiced rice), a flavor bomb of cardamom, cumin, cinnamon, and cloves mixed with soft rice, it was the perfect complement to the stew. The Ugali (cornmeal staple) that came with the meal was the strangest of all—at first. Extremely dense, cornmeal is added to boiling water and heated until it reaches a paste-like consistency. When eaten alone, it feels like mushy pulp. But dunk it in your stew and it absorbs the flavors quite nicely.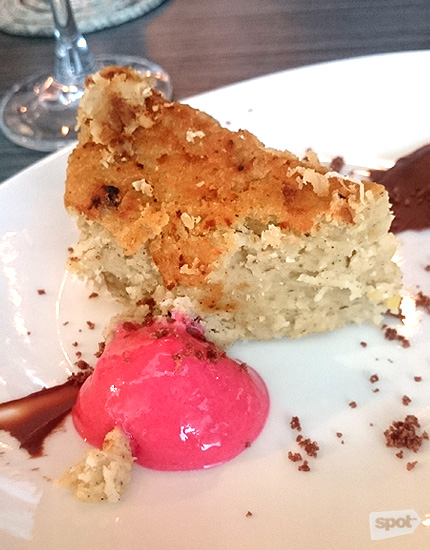 ADVERTISEMENT - CONTINUE READING BELOW
Nazi-Viazi
Ending on a sweet (and still familiar) note, the Nazi-Viazi Kitamu (coconut and sweet potato pudding) surprisingly reminded me of cassava cake. Subtly sweet with chunks of coconut and sweet potato, this felt light and not guilt-inducing. At all. I scarfed mine down in minutes.
Satisfying, different yet comfortable—Rachaleve's Kenyan cuisine was an education in itself. What I can take from this once-in-a-lifetime experience is this: Never close yourself off to different cuisines, no matter how far-flung that country might seem to you. You never know what you might learn—and taste.
To keep updated on events by Cross Cultures by Cheryl Tiu, visit the official Facebook page of Cross Cultures by Cheryl Tiu.
The Undercover Eater works with food on a daily basis and hunts for hidden gems in his spare time. For this voracious and, dare we say, professional foodie, eating is more than a necessity—it's a vocation. Contact him at undercovereater.spotdotph@gmail.com.
---
Help us make Spot.ph better!
Take the short survey
Load More Stories