Malaysia: A Summer Destination Alternative
With the recent controversies, and the fact that it still remains under the radar, Malaysia sounds like a good plan for a summer adventure!
(SPOT.ph) Apart from, ehem, Sabah and it being truly Asia, what else do you know about Malaysia? The Petronas Towers, right.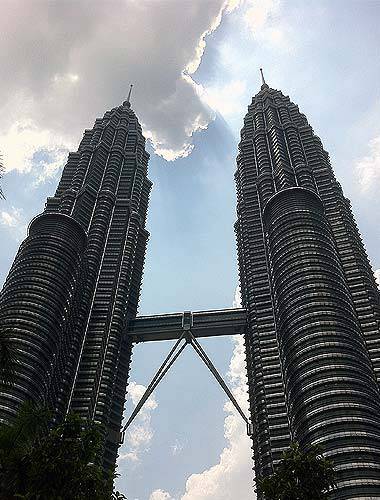 We bring this up because it is summer and Malaysia is so near, and yet it remains under the radar as a go-to destination for quick summer trips. It sounds like the adventure you're looking for-you know, something unfamiliar, not too far from home, and not everyone has been to or done it. Strange, when you think about it, because Malaysia is just a bus ride away from Pinoy favorite, Singapore.

Like Singapore, it's also just a four-hour plane ride from Manila (do yourselves a favor: book a direct flight to Kuala Lumpur). Unlike Singapore, which has a landmass smaller than Metro Manila, Malaysia is a huge country that has a lot to offer. It is the birthplace of Resorts World, did you know? That's right, it is a Malaysian export with Resorts World Genting, as its first ever venture.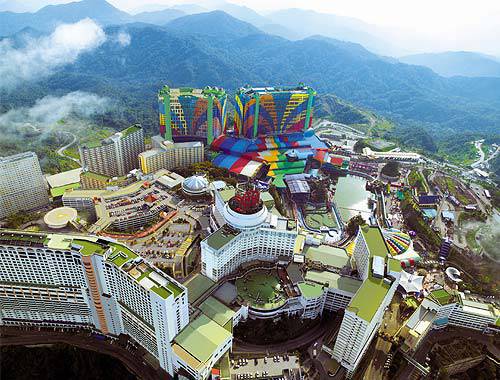 Genting is a mere 45-minute drive from KLCC, but immediately, you'll see and feel that it is worlds away from KLCC, which feels a bit too much like Manila. From 34 degrees, temperature drops to a cool 14 degrees. Baguio, they say, rests at a higher altitude, but with only 4% of the total 10,000 acres used, Genting remains cool enough for hotels to not have airconditioning.

It likes to call itself the "fun city above the clouds," and with the splashing colors from First World Hotel greeting you as you enter the complex, you know they're out to make true their promise.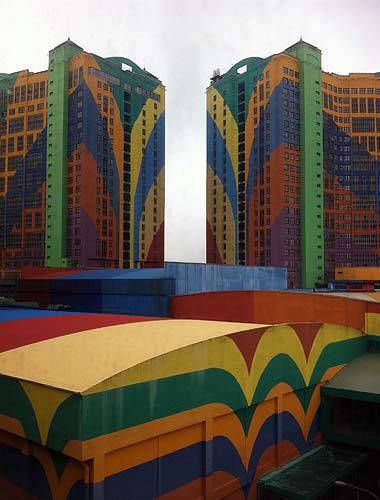 There are six hotels to choose from, all of which are interconnected by walkways, arcades, restaurants, casino, and in the area nearer First World Hotel, an indoor theme park that will sort of remind you of Fiesta Carnival and/or Virra Mall.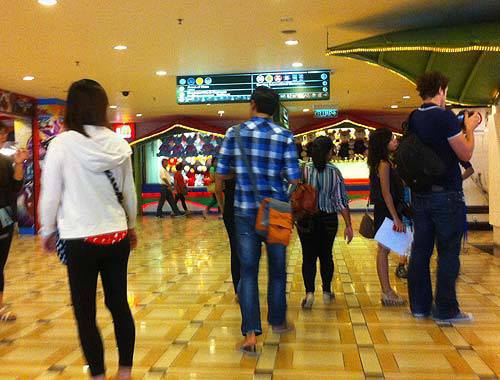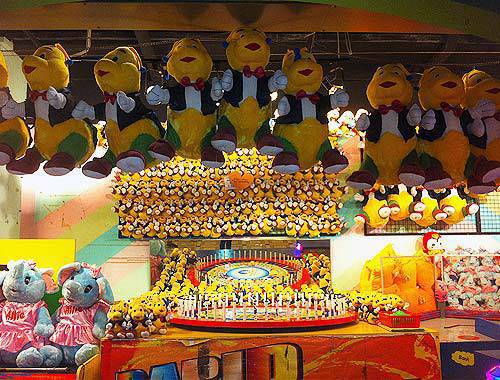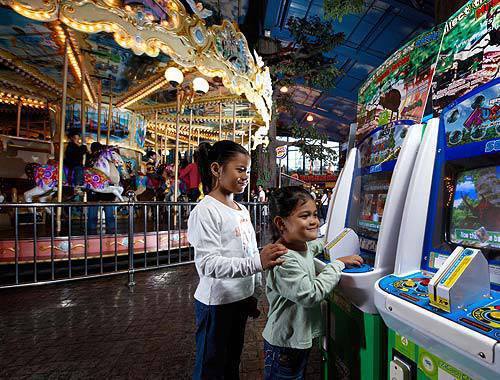 It's interesting how Malaysians aren't allowed inside the Genting casinos, but Resorts World is eager to inform that hey, they're allowed in Resorts World elsewhere in the world, like Resorts World Manila. Hence, a more sober approach to entertainment such as the outdoor theme park.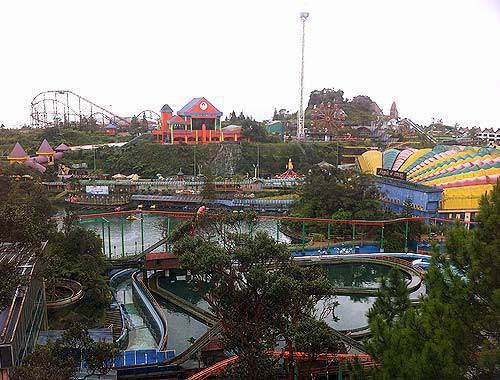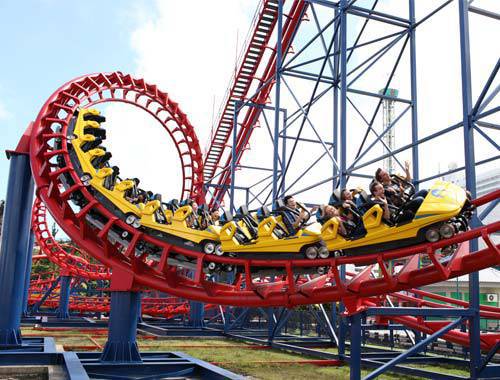 Or an indoor theme park, take your pick.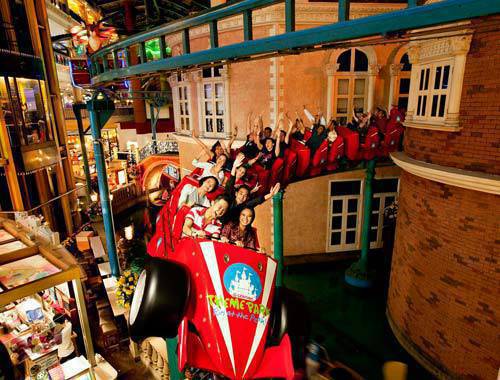 For adventure akin to Amazing Race you can take the scenic Genting Skyway, a 30-minute 3.5m cable car transportation down to the midlands where the Chin Swee Caves Temple are located.
ADVERTISEMENT - CONTINUE READING BELOW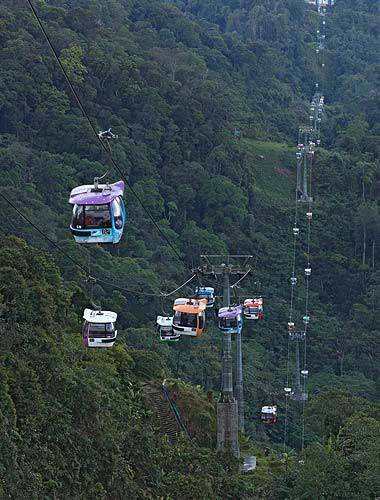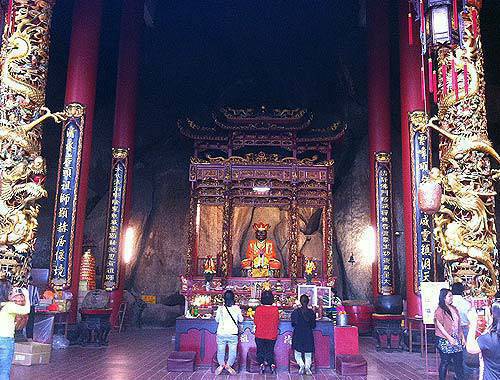 CONTINUE READING BELOW
Recommended Videos
ADVERTISEMENT - CONTINUE READING BELOW
This is also where the popular giant Buddha we often see on pictures and on the popular TV show, sits.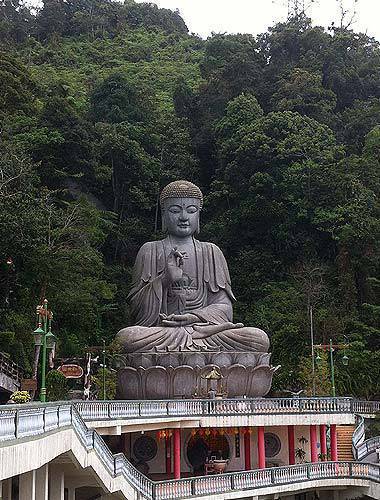 The giant Buddha is only one of the many breathtaking and enlightening sights you can enjoy at the Sky Terrace. There is also the Journey to Enlightenment, which sends you down the depictions of the Ten Chambers of Hell, much like the stations of the cross. It's one-half disturbing, one-half gross, 100% Enlightenment-inducing.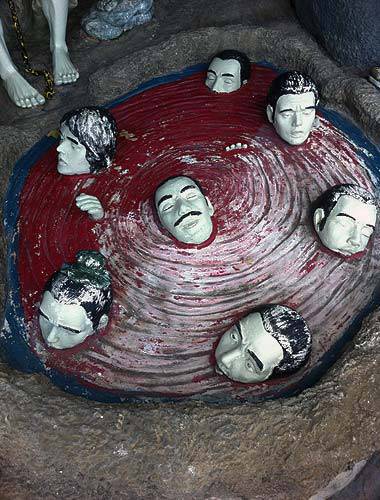 This, we were told, is the most popular attraction there. More popular than the uber-photogenic, nine-storey Pagoda.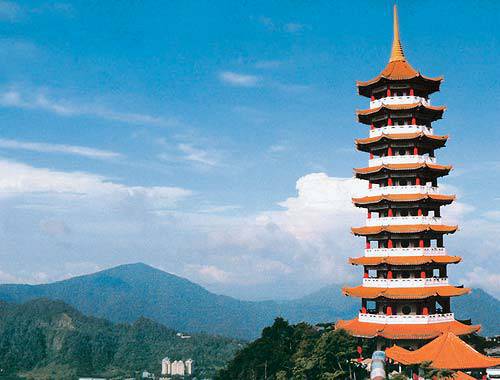 After the Chin Swee Cave Temples and the Sky Terrace, you might want to visit Strawberry Farm,which is also in the midlands. There, you can pick strawberries and eat them, too-for free.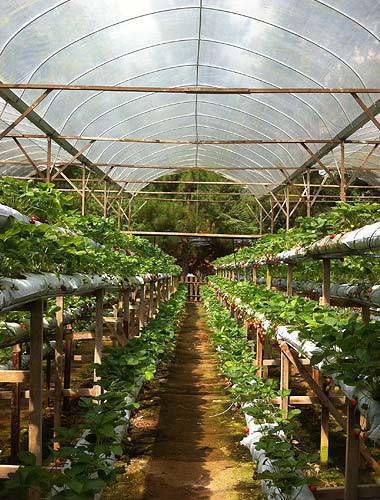 It sounds very La Trinidad and Baguio, we know, but it would be interesting to note that strawberries don't grow naturally in Malaysian terrain. But the owner, Mr. KC Chung, loved strawberries so much that he married it with another one of his most persistent ideas: hydro-farming. He worked hard on his plan, and years later, there you go. Strawberries now grow in Malaysia.


ADVERTISEMENT - CONTINUE READING BELOW
It's pretty much the same story with Resorts World. Its founder, Tan Sri Lim Goh Tong simply wanted a cool space in the highlands, much like the more popular Camaron Highlands. When the idea struck him, he quickly put forward his plan, worked hard on it, and fifty years later, ta-dah.
Call that enlightenment, call that risk, call that taking their first step. Much like you, who are looking to go on an adventure.
Share this story with your friends!
---
Help us make Spot.ph better!
Take the short survey
Load More Stories