What to Watch This Month: Our 10 Picks
We list the movies and TV shows worth checking out this May.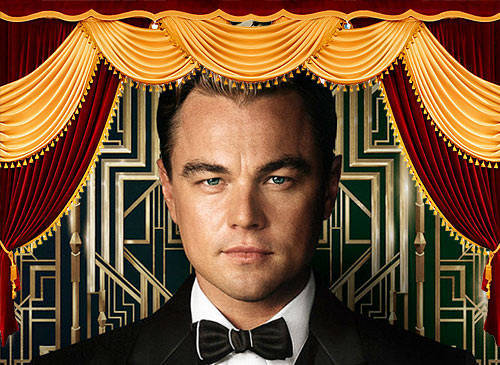 (SPOT.ph) May boasts of eclectic cinema and TV offerings. There's a grand Hollywood production with an A-list cast that's practically saying, "We're Oscar-worthy." Then, there are loopy "horror flicks," a crime show that makes you think twice about marriage, as well as a comedy featuring a local matinee idol venturing out of his comfort zone. Here are our picks. They range from the mentally stimulanting to yet another playing-it-cute cliché-in-motion.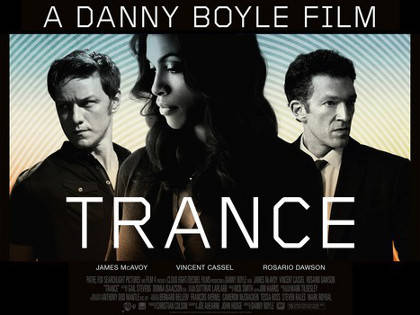 Trance
What it's about: There's a supposed art heist, an art auctioneer with amnesia, and a whole lot of other elements designed to mess with your mind. (Read SPOT.ph blogger Paul Daza's review of Trance.)
Who's starring: James McAvoy, Rosario Dawson, Vincent Cassel
Why we're excited: It's directed by Danny Boyle, who also directed Trainspotting and Slumdog Millionaire.
When it's showing: Ongoing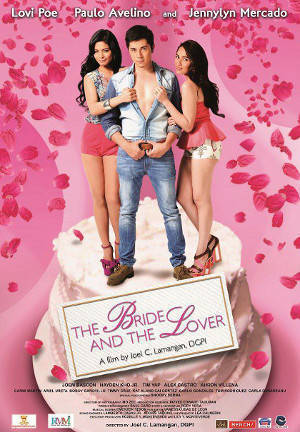 The Bride and the Lover

What it's about: Two young women-one conservative and one liberated-fall for one guy. The two ladies are best friends, so this complicates matters even more. That's right, folks. It's yet another variation of the very overused "Kabit Plot."

Who's starring: Lovi Poe, Jennylyn Mercado, Paulo Avelino
Why we're excited: It's a movie that won't require us to do much thinking. It's the kind of movie you watch when you want to de-stress your mind. It has the same effect as junk food. Some of us need that from time to time.
When it's showing: Ongoing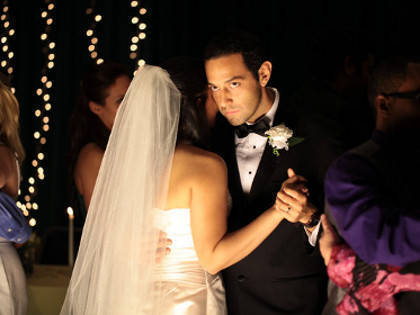 Happily Never After

What it's about: The documentary-type cable TV show features true-to-life cases of ill-fated couples. By that, it often means that one of them kills the other.
Who's starring: Random actors reenacting scenes from ill-fated real life stories
Why we're excited: We're not sure if "excited" is the right word, but we're aghast at the horrible things that criminally inclined people are capable of doing to their spouses.
When it's showing: New episodes are aired every Monday at 11 p.m. on the Fox Crime channel on SkyCable, with replays throughout the week at various times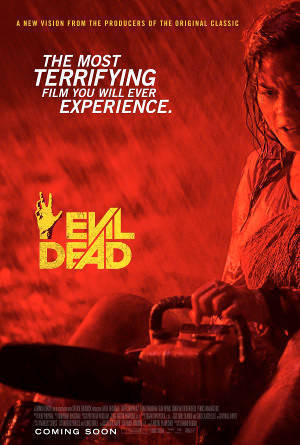 Evil Dead (2013)

What it's about: A group of friends want to chill out in a cabin in the woods. Instead, they end up finding a demonic book. Then, as the saying goes, all hell literally breaks loose. It's a festival of demonic possession.
ADVERTISEMENT - CONTINUE READING BELOW
Who's starring: Elizabeth Blackmore, Jane Levy, Jessica Lucas, Lou Taylor Pucci, Shiloh Fernandez
Why we're excited: It's a remake of the 1981 cult classic of the same title. The original director, Sam Raimi, handpicked newbie director Fede Alvarez for the "reboot." Don't expect a serious horror flick-this one has a lot of campy moments. Despite that, don't bring kids to see this because the possession scenes are sure to give them nightmares.
When it's showing: May 8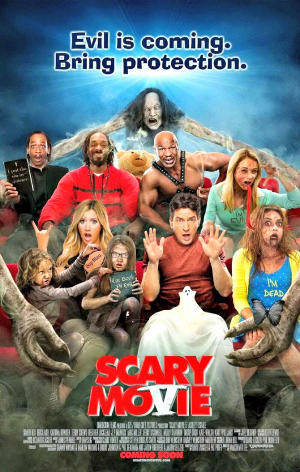 Scary Movie V

What it's about: As the title indicates, it's the fifth installment of a movie that spoofs memorable horror movie scenes. Think that's flimsy? It is...but it works, or else they wouldn't have made four sequels.
Who's starring: Ashley Tisdale, Charlie Sheen, Erica Ash, Heather Locklear, Jerry O'Connell, Lindsay Lohan, Molly Shannon, Simon Rex
Why we're excited: They had us with a plot summary that began with this passage: "Sheen and Lohan play a couple who are set to make a sex tape."
When it's showing: May 8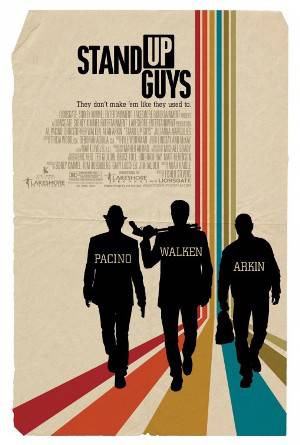 Stand Up Guys

What it's about: After 28 years in prison, an old gangster rejoins his partner for an all out hedonistic free-for-all. But, be warned, this isn't The Bucket List. The fresh-fom-the-penitentiary gangster doesn't know that a crime boss has actually ordered his friend to kill him.
Who's starring: Al Pacino, Christopher Walken, Alan Arkin
Why we're excited: Al Pacino alone is already worth it.
When it's showing: May 15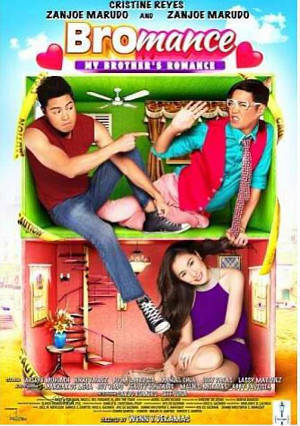 Bromance: My Brother's Romance

What it's about: A straight guy is forced to pretend to be his estranged gay brother in order to keep a major business afloat.
Who's starring: Zanjoe Marudo, Cristine Reyes
Why we're excited: It's Marudo's first time to be a lead star in a film and he's playing a role that's somewhat unexpected from someone who's often tapped to play the shirtless hunk.
When it's showing: May 15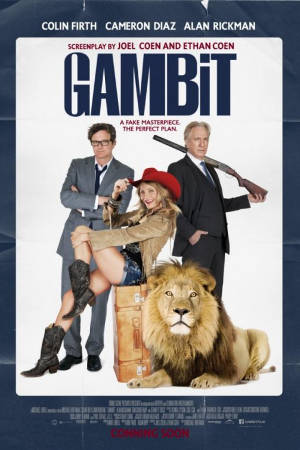 Gambit
What it's about: An art curator wants to convince his abusive boss to buy a fake Monet painting. He needs the help of a Texas rodeo queen to pull off his scam. This flick is actually a remake of a 1966 film, which starred Shirley MacLaine and Michael Caine.
Who's starring: Colin Firth, Cameron Diaz, Alan Rickman
Why we're excited: The cast is quite a quirky line-up so we can't help but wonder about their chemistry. Then again, the plot is already quite a draw.

ADVERTISEMENT - CONTINUE READING BELOW
When it's showing: May 15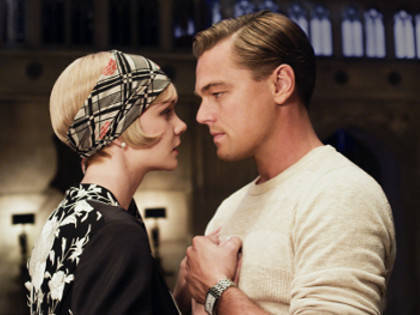 The Great Gatsby (2013)
What it's about: It's basically about a guy who's trying to fit into a world that's overrun by shallow or pretentious people because he's still in love with the girl who spurned him to marry a man who could finance her posh needs.
Who's starring: Leonardo DiCaprio, Joel Edgerton, Tobey Maguire, Isla Fisher, Carey Mulligan
Why we're excited: DiCaprio is reunited with Romeo + Juliet and Moulin Rouge director Baz Luhrmann for this project. We want to know how this Gatsby version stacks up against the F. Scott Fitzgerald novel and the 1974 flick, which had Robert Redford as the lead star.
When it's showing: May 17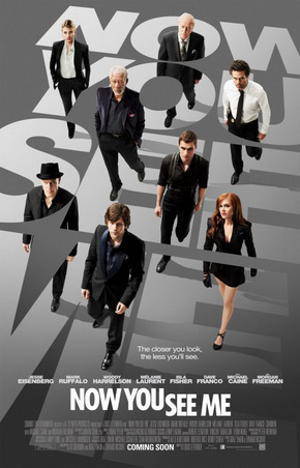 Now You See Me

What it's about: An elite FBI squad goes after a group of illusionists who call themselves The Four Horsemen. Apparently, these smoke-and-mirrors experts have used their skills to rob corrupt businessmen.
Who's starring: Jesse Eisenberg, Mark Ruffalo, Woody Harrelson, Isla Fisher, Morgan Freeman, Michael Caine
Why we're excited: Who can resist a cool story about a band of thieves with good intentions?
When it's showing: May 29
Art by Warren Espejo, with movie posters
Load More Stories