12 Ways to Celebrate the End of Singlehood
Say hello to the "ber" months...and pre-wedding season. Here's our list of bridal shower and bachelor party ideas, just in case the stripper's not available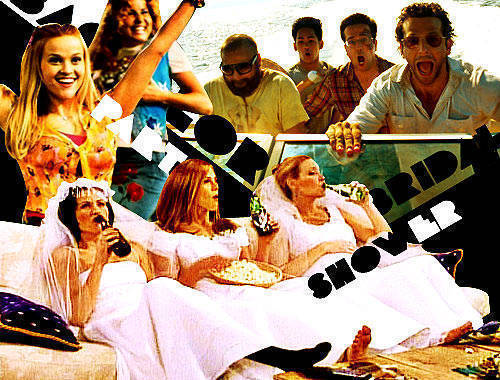 (SPOT.ph) But without the lewdness. Just in case you're tired of the usual promises of strippers and gyrating hips, we've listed some other options for a fun and/or wild bachelor party and bridal shower.
*Rates subject to change without prior notice
FOR THE LADIES
Afternoon Tea
Go for total wholesome with a Downton Abbey-inspired spot of tea at Writers Bar. It may not be the usual setup outside on the courtyard, but with this Manila heat, we prefer the library-chic airconditioned enclosure inside Raffles Makati. It's the perfect atmosphere for girl talk and gossip (in soft, hushed tones no louder than a whisper, though). Get your friends to dress up like the ladies of Stepford, and bring some gloves while you're at it.
P995 for two (add P900 each for bubbly); Writers Bar is at Raffles Makati, 1 Raffles Drive, Makati Avenue, Makati City (555-9888 ext 6840).
ADVERTISEMENT - CONTINUE READING BELOW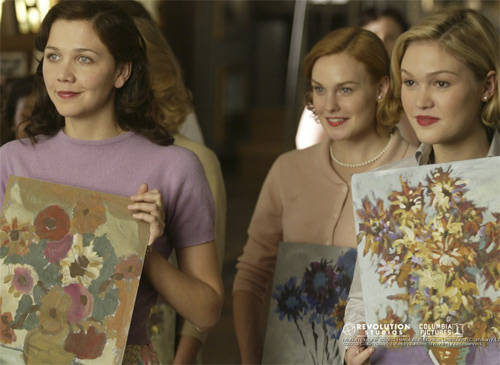 Painting Party
CONTINUE READING BELOW
Recommended Videos
You don't have to be an artist to enjoy sessions at Sip and Gogh. A resident artist-instructor teaches you the basic strokes and techniques to copy the day's painting. It's not so much about finding the next Vincent Van Gogh as it is about gathering enough focus to finish the goal-a painting-at hand. The three-hour conference promotes creativity and conversation, and provides therapeutic distraction after the stress of wedding planning. What's more, you can have some bubbly and cheese and crackers.
P750 per person (inclusive of painting materials and tutor), minimum of 30, maximum of 40; Sip and Gogh is at Capitol Hills Drive, Quezon City.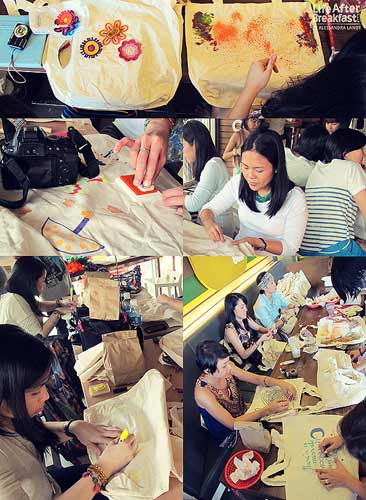 ADVERTISEMENT - CONTINUE READING BELOW
Make your bridal shower a productive one. Gather all your girlfriends for an afternoon of crafts and fun with DIY guru Alessa Lanot. More than the requisite girl bonding, your friends can  help you out with your wedding preparations like decorations, souvenirs, or invites. The homemade elements will also give your wedding extra personality for a fraction of the cost.
P750 per head (inclusive of craft materials); check Life After Breakfast for more information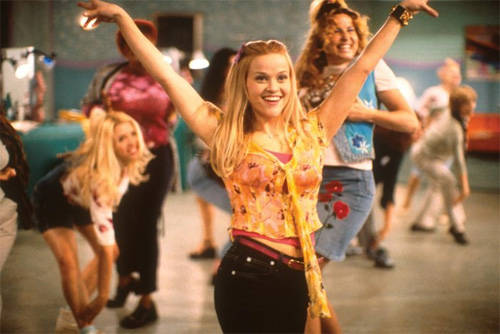 Sparty
There's no better way to relieve the stress of wedding coordination than a pamper sesh with the girls. Hire a spa to hold a girls' day where you can top off light facials and massages with prettified tips and toes (match them for the wedding theme). Schedule it about a week or so before the wedding to keep your manis and pedis fresh and your skin glowing.
Pink Peony holds sparties for P6,500 (six people, hand or foot spa service), P9,500 (hand and foot spa for bride, hand or foot spa for guests), P15,000 (Velvet Hands or Velvet Feet service, a bottle of sparkling wine); all packages are inclusive of a table setting of canapes and drinks.
ADVERTISEMENT - CONTINUE READING BELOW
Pole Dancing
Now before you roll your eyes, know that pole-dancing is an extremely physical activity that combines strength with artistry. Apart from toning you up for the big day (wouldn't you want to show off some nice arms in that strapless dress?), pole-dancing is also good for releasing inhibitions and tempering shyness. Plus, you could also learn some moves for your honeymoon.
Polecats offers Bridal Shower Packages for P5,500 for 10 people (each extra person will be charged P700). Contact Kayleen at 0917-701-7653.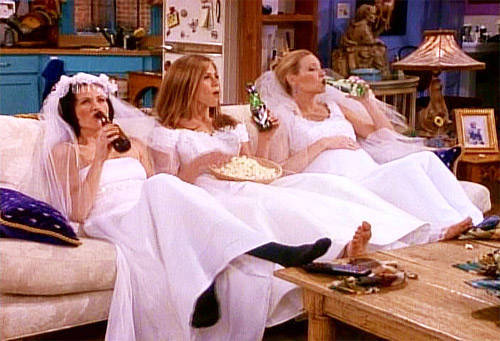 ADVERTISEMENT - CONTINUE READING BELOW
Wedding Gown Soiree
Think Monica, Phoebe, and Rachel all decked out in weddings gowns with no wedding to go to (That's Season 4, by the way). There's something immensely liberating about wearing a white dress for no reason other than looking pretty. No Vera Wangs here, just plain fun. Rent a bunch of affordable dresses (or let married friends air out their gowns from the closet), hand out hors d'oeuvres, bring out the slosh, and play some "wedding" games. Just make sure the dresses remain immaculate.
Affordable rental gowns are available at Divisoria. Try RCRW Bride and Groom Fashion at Solomon Building, 84a Kamias Road, Quezon City (345-4293 or 436-7307)
FOR THE MEN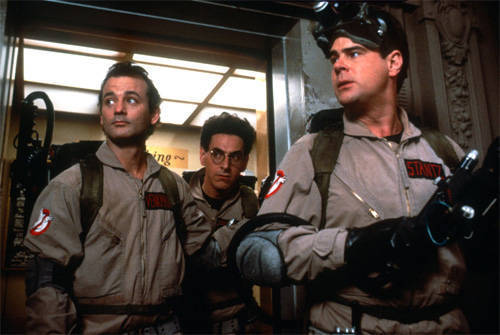 Ghost-hunting
Sail to the nearby island of Corregidor and experience both history and horror-the good kind, of course. Traverse through the tunnels of the past and try to find out if the ghost stories are real. The tour guides are very informative, but casual enough to still sound interesting. They're also the first ones to encourage ghost rumors as you tour around the American and Japanese tunnels. There hasn't been any concrete evidence to support the supernatural claims, but it's still a fun way to let off wedding steam.
ADVERTISEMENT - CONTINUE READING BELOW
Day trips cost P2,200 to P2,399; overnight rates cost P1,500 to 2,000) on top of tour fees (P1,650 to P2,000). Sun Cruises also has a Barkada Treat promotion where every group of 10 can bring one or two additional friends for free. Book here.
Casino Night
Fancy a The Hangover Part 4 featuring you and your bros? Get rid of your hedonistic urges-in a non-adulterous fashion-before being officially tied to the ball and chain. Splash some money and booze around, hang out with the gang, go on a food trip. You get the picture.
Solaire memberships are free.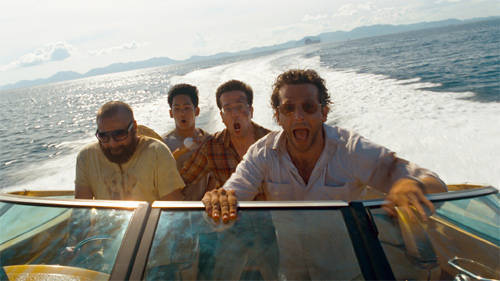 ADVERTISEMENT - CONTINUE READING BELOW
Yacht Club
Simulate a weekend at the Hamptons with a yacht party. Keep it clean and classy with chilled champagne and a breeze in your hair as you lounge around the boat's deck in brand new Sebagos and Wayfarers. There's nothing like sailing around Manila Bay to get away from the edge of last-minute wedding preps. Smoke a few cigars in there, too, just for good measure.
A two-hour private cruise is P22,000. Contact Cherilyn at 832-5484.
Dude Food Trip
As Filipinos, we take no greater enjoyment than eating. It's our default date, default outing, default reunion. Round up all your friends and prove which one's the manliest in an intense food adventure that can kick the man out of you. Take the Zark's Tombstone Challenges or the Mother Chucker from Chuck's Deli-eat fast and your meal is free. Try the former's deep-fried, bacon-wrapped burger or chomp your way through the double-patty burgers at Burger Bar.
ADVERTISEMENT - CONTINUE READING BELOW
We do advise men to do this at least one month before the Big Day. Bloating issues, you understand. You wouldn't want to take your bride's eye out with a popping button.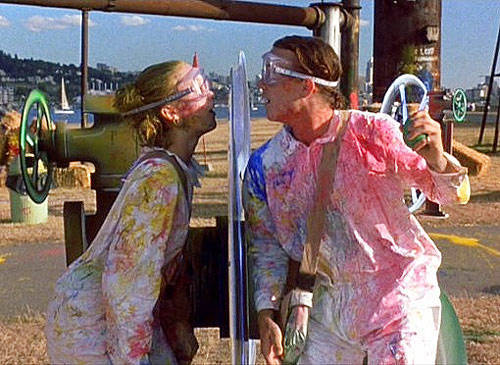 Paintball Party
If the ladies can express themselves through a painting party, men should have their own artistic tendencies exposed via an all-out paintball war. It's a colorful way to release aggression, and just have pure unadulterated fun.
Call 986-5058 or 710-6088, or 0918-912-9177 for price packages and inquiries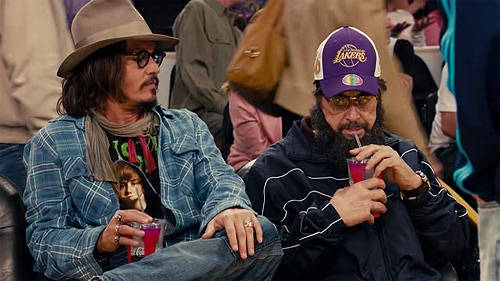 Game Day
ADVERTISEMENT - CONTINUE READING BELOW
There's nothing wrong with having a classically good time with your buddies. Troop over to a friend's house with popcorn and beer and watch the NBA Finals. Better yet, watch a PBA Game live (or the NBA if you have the cash and connections). Paint letters on your stomachs and cheer for the national football team championships. If you're fans of college ball, go wild with the upcoming UAAP Games.
Share this story with your friends!
---
Help us make Spot.ph better!
Take the short survey
Load More Stories