10 Date Activities + Dating Dos and Don'ts
Ideas for a not-so-disastrous date in Manila.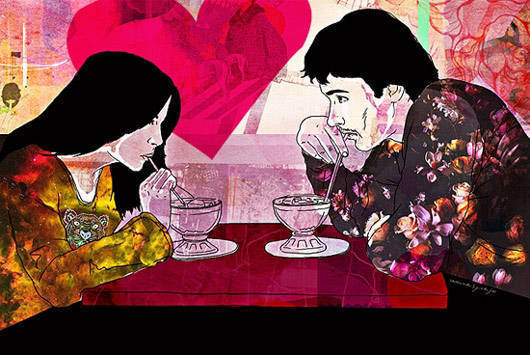 (SPOT.ph) The first few dates can be a comedy of errors. They're rife with potential awkward situations-long silences, forgetting your wallet, having food stuck between your teeth, getting drunk, hearing all about his/her ex, among others. Sometimes, in our effort to put our best foot forward, we end up stumbling.
ADVERTISEMENT - CONTINUE READING BELOW
CONTINUE READING BELOW
Recommended Videos
The sappy month of February has us thinking about all things romance-related, including the dreaded first date. To help relieve some of the jitters, we've put together some quick guidelines based on the most typical date activities in Manila. Feel free to share your dating tips in the comments section.
ALSO READ:
Top 10 Places for a Second Date
10 Alternative V-Day Date Ideas
Manila Alterna-dates
20 Dates Under P500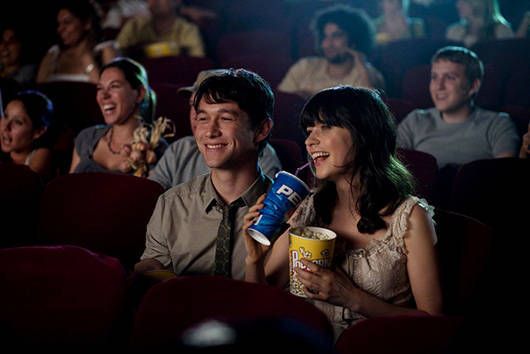 ADVERTISEMENT - CONTINUE READING BELOW
Sign of a good date: you like the same movies.

Catch a movie
Do pick a movie that both of you will like. Stay away from chick flicks if your date finds them too girly or Michael Bay/Roland Emmerich films if she hates deafening explosions. Try to find a happy medium, such as a comic book movie, comedy, or suspense thriller. If you both agree on a movie right away, you're golden.
Don't talk constantly while watching the movie. Your date doesn't need a play-by-play, and you'll irk the other moviegoers. Save the review for the post-movie conversation.
SPOT.ph suggestion: Top 10 Movie Theaters in Manila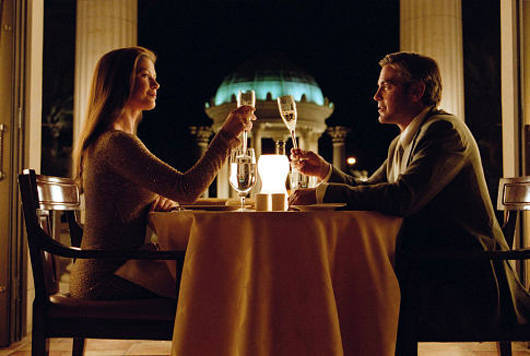 ADVERTISEMENT - CONTINUE READING BELOW
Who's gonna pay the bill?
Have a dinner date
For women:
Do offer to split the bill.
For men:
Do pay for dinner, at least for the first couple of dates-it's gentlemanly. 
Don't eat food that will kill the mood, like spinach or pesto (gets stuck between your teeth), squid-ink pasta (makes your teeth black), a big hamburger (you won't look pretty eating it), spicy food (makes you sweaty and snotty), whole lobster or crab (too messy), garlic bread or onion rings (takes the goodnight kiss off the table).
SPOT.ph suggestion: SPOT.ph's 10 Most Romantic Restaurants in Manila (2013 edition)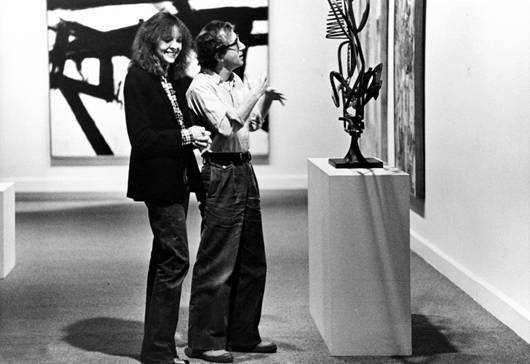 ADVERTISEMENT - CONTINUE READING BELOW
"Really, you liked that?"

Visit a museum/gallery
Do your research beforehand so you'll have some knowledge and you won't end up viewing paintings of corpses or dead animals, if that's not her thing.
Don't be a know-it-all. Sharing information is fine, but your date might get bored or annoyed if you turn a supposedly fun night into an art lecture.
SPOT.ph suggestion: Top 10 Museums to Visit in Manila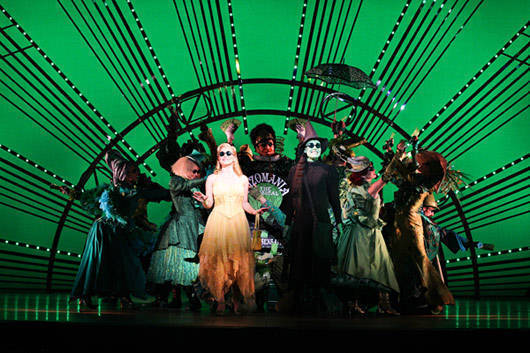 ADVERTISEMENT - CONTINUE READING BELOW
Get ready for some Wicked good fun.

Watch a play/musical
Do choose a genre that you like: drama, comedy, musical, farce, satire, historical, etc.
Don't text or talk on the phone during the performance. That's a big no-no in the theater.
SPOT.ph suggestion: 10 Plays and Musicals to Watch in 2014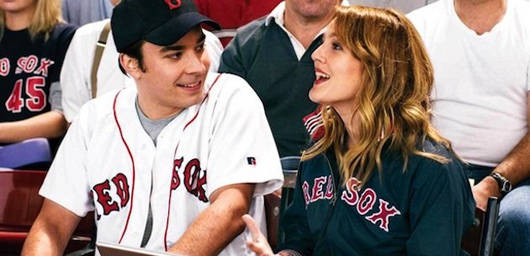 ADVERTISEMENT - CONTINUE READING BELOW
I love...my team.

Go to a sporting event/sports bar to watch a big game
Do pay more attention to your date than the score. 
Don't get mad if your team loses. No one wants to date a sore loser.
SPOT.ph suggestion: Top 10 Best Sports Bars in Manila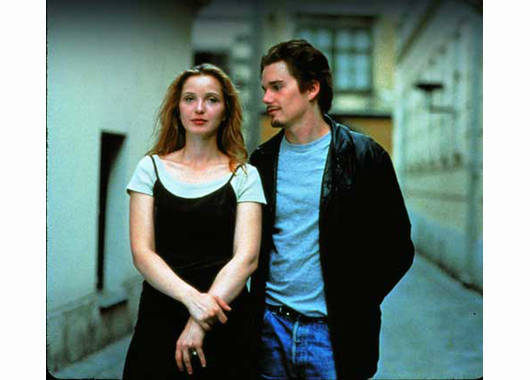 ADVERTISEMENT - CONTINUE READING BELOW
These two do a lot of walking and talking.
Take a walking tour
Do wear comfortable shoes, not high heels. And bring your camera.
Don't complain about the long walk, dirty street, humid weather, or hole-in-the-wall eatery where you'll be having lunch. Show your date that you're game for anything.
SPOT.ph suggestion: A Walk in the Park: 10 Manila Parks to Visit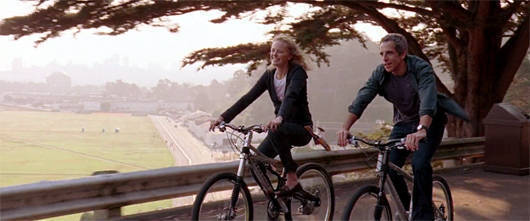 ADVERTISEMENT - CONTINUE READING BELOW
Be careful not to hit that tree!
Work out together
Do be adventurous when you incorporate a workout in your date. Aside from jogging or hitting the gym together, you can try biking, yoga, ice skating, rock climbing. It not only switches things up, but also helps you stay fit.
Don't leave your date behind in your quest for speed. Run side by side or take breaks so you can talk.
SPOT.ph suggestion: Weekend Escape: 10 Tips and Things We Learned About Mountain Biking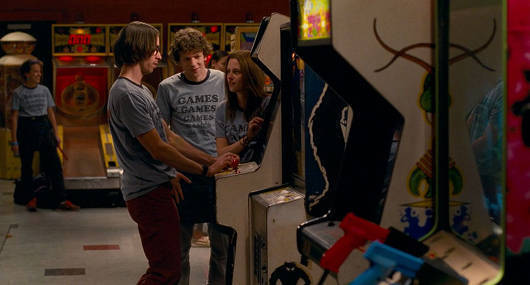 ADVERTISEMENT - CONTINUE READING BELOW
Can we call it a date if we work in the arcade?
Play at an arcade or join a round of quiz night
Do challenge your date with a little friendly competition. Whether it's video games, air hockey, or Dance Dance Revolution, you'll have more fun if you're battling each other. For quiz night, you can join forces and take on the other teams. 
Don't be afraid to let your geek flag fly. Show off your mad trivia/gaming skills!
SPOT.ph suggestion: SPOT.ph's Guide to Quiz Nights in the City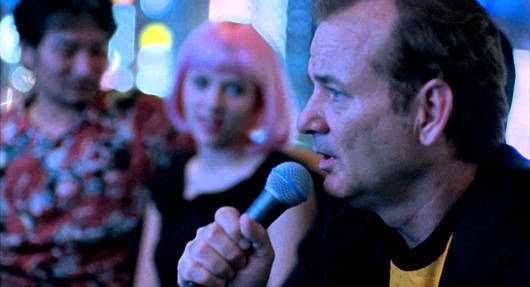 ADVERTISEMENT - CONTINUE READING BELOW
We love Bill Murray's karaoke performance of "More Than This."

Belt out tunes at karaoke
Do pick songs that suit your range. Warbling your way through a Michael Jackson song is not sexy.
Don't hog the mic by singing 10 songs in a row. Give your date a chance to sing, or else she might start heckling you.
SPOT.ph suggestion: Top 10 Sing-Along Spots in Manila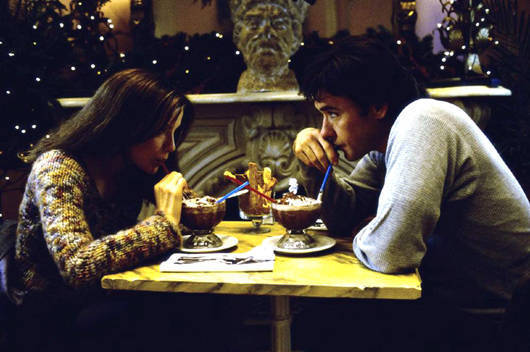 ADVERTISEMENT - CONTINUE READING BELOW
It's strictly not coffee, but having chocolate drinks still counts as a date.
Grab some coffee
Do go somewhere less generic than a coffee chain. A more creative choice of café or coffee shop will make your first date a bit more special than your usual coffee run.
Don't make it a job interview. A coffee date is a great chance to get to know each other, but don't ask too many serious questions about his/her personal life such as their salary, exes, politics or religion. Keep the conversation light.
SPOT.ph suggestion: 10 Best Cafes for Hanging Out in Manila
ADVERTISEMENT - CONTINUE READING BELOW
Load More Stories