10 Crazy Date Ideas for Weekends
Skip the usual dinner and movie and make it a couple's special Piattos Time.
Stuck in a date rut? We suggest you do something about it! A weekend away from all stress is the best time to plan crazy and unusual dates with your partner. While everyone's in the mood to have fun, get creative - take your date to the next level and make it a Piattos Time. Most likely, your date will be up for anything anyway; it's just how weekends work.
You might want to postpone your usual Saturday movie night and cancel your regular Sunday brunch for later too. Below, we list crazy ideas (and crazier suggestions!) to add a little more fun to your weekend dates:
1. Join an improv group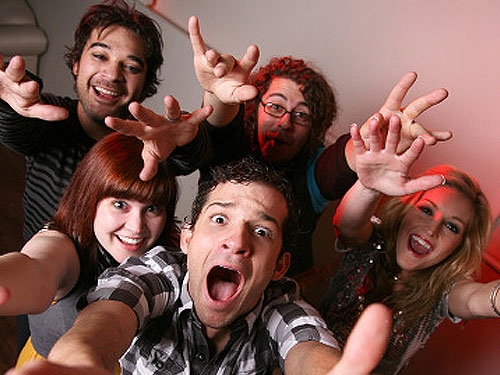 ADVERTISEMENT - CONTINUE READING BELOW
Are you secretly dying to be part of a flash mob? Have you always thought you have mad acting skills? Drag your date to join an improv group. Depending on the group's plans, you might find yourself part of a grand proposal or an epic mass prank.
While you're at it: Be ready for anything so make sure to bring your gadgets, books and useful materials that will inspire your next schemes.
2. Go geocaching
Piattos Time is all about spontaneity so hit the outdoors and get competitive. Geocaching involves the use of a Global Position System (GPS) or mobile device to find hidden "caches" or items. You can organize one for your date and hide sweet notes or some of his/her favorite things.
While you're at it: Go to an actual forest! Just don't forget to bring food, lots of batteries or a powerbank and a map so as not to spoil your Piattos Time by being lost.
ADVERTISEMENT - CONTINUE READING BELOW
3. Take the soonest flight out to...anywhere!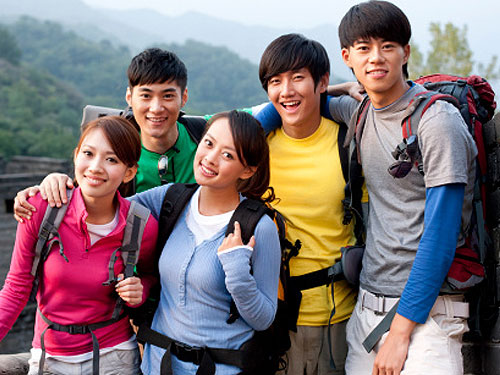 Explore the world on your Piattos Time! Just hop on a cab, head to the airport, and take the first available. Spontaneity never fails to be thrilling. After a few hours in transit, you could be chilling at an exotic beach, navigating a busy district, or bungee jumping off a cliff.
ADVERTISEMENT - CONTINUE READING BELOW
While you're at it: Have a truth-or-dare contest that involves the most exotic dishes available such as live fish or simply enjoy watching other couples do it.
4. Live-tweet your date
Another way to enjoy a Piattos Time date is to incorporate social media! But if you do this without the consent of your date, perhaps you should keep his/her identity anonymous. Live-tweeting can be fun in both instances - whether or not your date is going well. Try to be entertaining and creative, even using hashtags (#myboringdate), when telling your story.
While you're at it: Take it up a notch: try real-time Instagramming. If your date has no clue (or hasn't given consent), proceed with caution. Pretend you're texting if you'll use your phone and mute the clicks of your camera so as to be discreet about it.
5. Wear outrageous costumes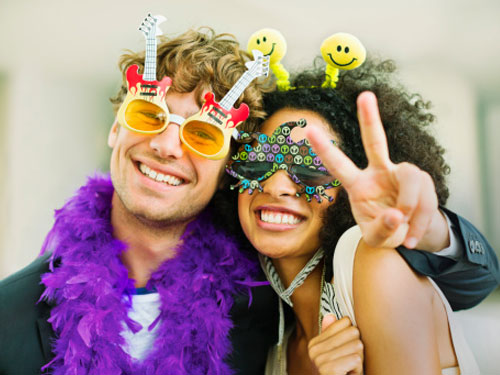 ADVERTISEMENT - CONTINUE READING BELOW
Allow yourself to be a little more eccentric than usual while enjoying Piattos Time with your date. You can make a simple walk in the park, dinner, or picnic out of the ordinary by putting on a funny wig, silly hat, a neon ensemble, or theatrical makeup. It will be extra interesting when you have all eyes on you two.
While you're at it: Try having a picnic in the park while wearing the national costumes of the countries that you'd like to visit as a couple. Watch the reaction of other people seeing the two of you wearing outrageous berets while having a picnic and talking about your France vacation.
6. Get crazy hair colors
Just for the weekend, you can choose to dye your hair an outrageous color. Staying at the salon for the entire process can be a fun Piattos Time if you're with your date. It can either turn out flattering or horrifying, but for sure it will be a date to remember.
ADVERTISEMENT - CONTINUE READING BELOW
While you're at it: Get some nail art, too! Head on to Pinterest, print pictures of the most bizarre and weirdest designs and ask your bewildered manicurist to close her eyes and pick one.
7. Create collaborative art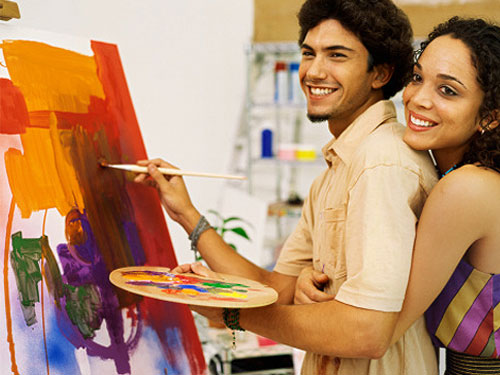 Are you both into the arts? How about combining your styles and creating a piece together in your Piattos Time? You might discover more about your dating dynamics and figure out if you're really compatible with each other.
ADVERTISEMENT - CONTINUE READING BELOW
While you're at it: If you're also big on social media, document the whole process, label each step, upload the video on Facebook or YouTube and dare people to to comment. It would be a wonderful bonding experience: we all know we shouldn't take the Internet too seriously.
8. Show off at the shooting range
Some are just allergic to mush. If you're the type, visit a firing range instead. Work on your focus, accuracy, and control while enjoying the company of your date who's just as iffy about anything mushy as you are.
While you're at it: Mush might not be your thing but being thoughtful is always appreciated.
9. Go on a sidewalk date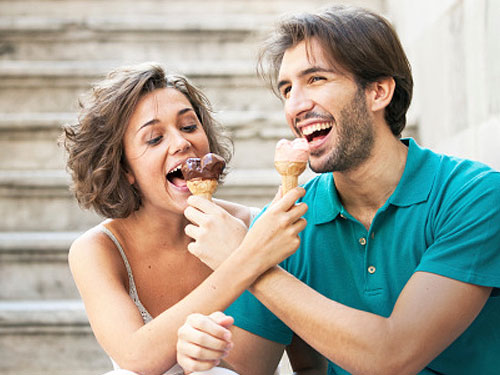 ADVERTISEMENT - CONTINUE READING BELOW
What can be more out-of-the-box and romantic at the same time than having a date on the sidewalk? Sit by the road and talk while watching people and cars pass by. Indulge in philosophical and pointless conversations, ask questions about each other, share your funniest story, your dreams and whatnot. It's definitely not wine and fine dining but it'll definitely show off your adventurous side and will let you know each other better.
While you're at it: Make your Piattos Time with your date interesting with #streetgram! Have an Instagram contest with your date and see whose photo gets more likes. The loser, on the other hand, gets to pick the tab on your next date.
10. Go on an "old people date"
If you've been dating for a while, go on a generational date. Try to see how you'll enjoy each other's company when doing "old people stuff", like going ballroom dancing, having quiet tea time, or answering crossword puzzles.
ADVERTISEMENT - CONTINUE READING BELOW
While you're at it: Take numerous pictures and put filters and effects on them to give them a vintage feel before uploading. While uploading, indulge in some Piattos Time for inspiration. Then, start writing a letter of thanks to your date. Once you're done, have it snail mailed.
No matter what you do, one thing's for sure: converting your regular date nights to crazy yet still oh-so-sweet bonding moments will be much more exciting while munching a bag of your favorite chips, Piattos!
CONTINUE READING BELOW
Recommended Videos
Share this story with your friends!
---
Help us make Spot.ph better!
Take the short survey
Load More Stories