10 Things to Do This Weekend: May 23 to 25
Celebrate the weekend at the country's ultimate drinking festival, keep an eye out for the latest styles and trends, enjoy a car-free Sunday in Intramuros, and more.
(SPOT.ph) What's happening in Manila this weekend? SPOT.ph zeroes in on the events you shouldn't miss.
Check out SPOT.ph's gig guide: 10 Gigs and Parties to Go to This Week: May 21 to 24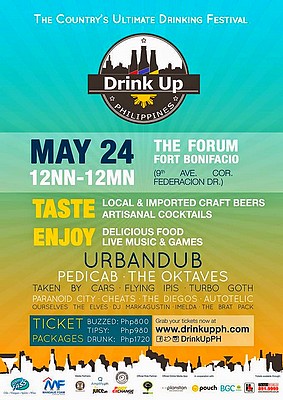 Prepare your taste buds for hundreds of alcohol concoctions, prepared by Manila's finest bars, breweries, and restaurants, while jamming alongside live music all day long.
Drink Up Philippines 2014 will be happening on May 24, 12 p.m., at The Forum in Fort Bonifacio. Enjoy live music from Urbandub, Pedicab, The Oktaves, Taken by Cars, and a whole lot more OPM bands. Tickets are priced at P800, P980,and P1,720.
For ticket inquiries or reservations, call 891-9999.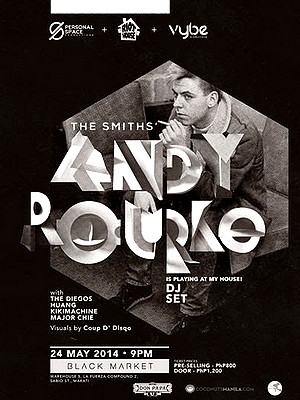 Catch Andy Rourke of The Smiths live in Manila on May 24, 9 p.m., at the Black Market.
Andy Rourke, as the former bass player of The Smiths, spent his early years honing his bass and guitar skills. He joined several rock groups including the funk group, Freak Party, alongside his school friend, John Maher a.k.a Johnny Marr. Currently, Rourke DJs worldwide and has his own radio show on the New York based East Village Radio every Monday. The show is called Jetlag, which is also the name of his newest collaboration with Olé Koretsky. The two have put out a couple remixes including a remix of Breakneck Speed by Tokyo Police Club, and they are currently working on an LP together. While the Smiths have no intention of reuniting, Andy Rourke continues to lend his genius within music industry.
ADVERTISEMENT - CONTINUE READING BELOW
Pre-selling tickets are priced at P800. Door price is at P1,200.
For table reservations, call 403-5019 or (0908) 813-5622.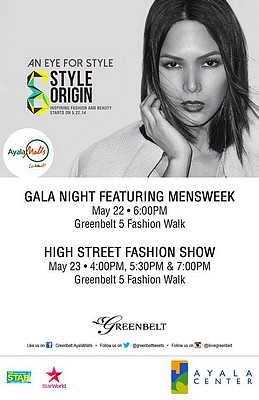 This year's Style Origin 2014 kicks off with a Gala Night on May 22, 6 p.m., at the Greenbelt 5 Fashion Walk. The celebration continues with a High Street Fashion Show on May 23, 4 p.m. and 7 p.m., at the Greenbelt 5 Fashion Walk.
Glorietta also joins in on the celebration with a High Street Fashion Show on May 24, 4 p.m., at the Glorietta Activity Center, Palm Drive. There will be a Fun Fair at 5 p.m, followed by some Cocktails. On May 25, 6 p.m., preview this year's Mensweek at the Glorietta Activity Center.
For more information, click here.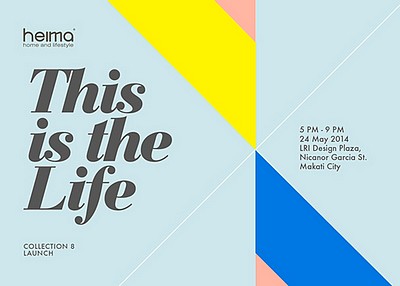 Heima opens its eighth collection, This is the Life, on May 24, 5 p.m., at the LRI Design Plaza.
This collection promises a vibrant collection inspired by the sun, sea, and sky. It features relaxing and refreshing designs that are just in time for summer, all locally designed and made.
To RSVP, email hello@heimastore.com.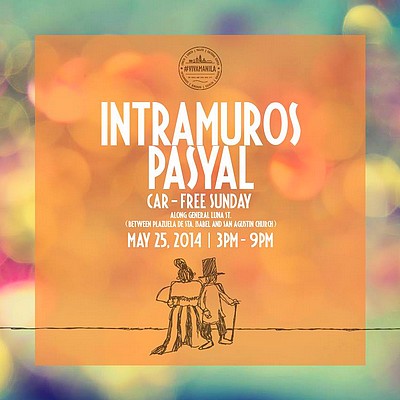 Join the Intramuros Pasyal Sunday on May 25, 3 p.m., at General Luna St., Intramuros.
Pasyal Sundays is the flagship project of Viva Manila. It is a monthly, free for the public, car-free event that features local artisans, performers, and neighborhood businesses in the aim of reviving the livability and creativity of Old Manila neighborhoods, as well empowering local skills and talent.
For more information, click here.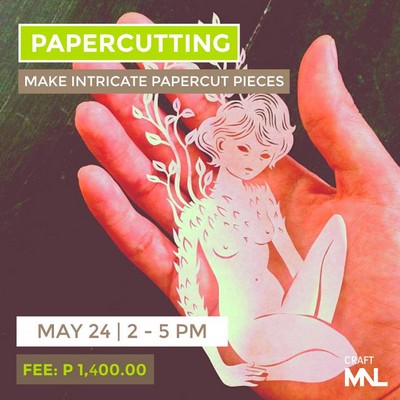 Sign up for Craft MNL's Papercutting Workshop to be held on May 24, 2 p.m., at The Collective. Workshop fee is priced at P1,400.
ADVERTISEMENT - CONTINUE READING BELOW
Learn papercutting with artist Lala Gallardo, as she shares how to make lovely, intricate papercut pieces. Lala Gallardo is an artist based in Manila, Philippines. She graduated from the University of the Philippines College of Fine Arts with a degree in Art History in 2004, but has been practicing her art since her early youth. Her art reflects her fascination for strange botanicals, medical biology, and classic science fiction. She has had several group and one-woman shows, and has participated in TransCultural Exchange's worldwide Tile and Coaster Projects. Her graphic novel collaboration with writer/sister Waya Gallardo was awarded first place in the Philippine Graphic Fiction Awards.
To register, click here.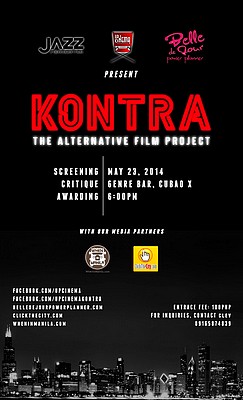 Kontra: The Alternative Film Project is a mini film competition that dares student filmmakers to create films that involve three key ingredients. This year, it will be held on May 23, 6 p.m., at the Genre Bar in Cubao X.
It aims to provide alternative means of the study of film outside the standard classroom experience, to develop the creativity of aspiring filmmakers, and to develop and to learn from a relationship with other film enthusiasts from other colleges and universities. Since 2010, Kontra has been gathering student filmmakers and film enthusiasts who share the passion of filmmaking. It has been a venue for channeling their creativity by accepting the challenge of creating a film within the duration of one week.
For tickets, call (0916) 587-4839 or (0927) 458-9397.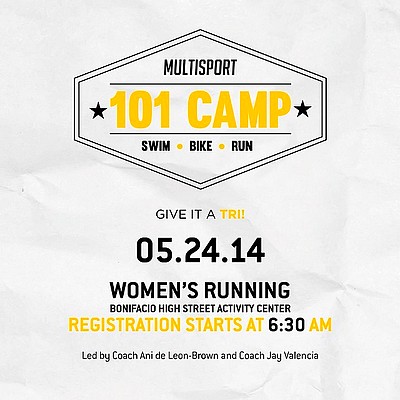 The MultiSport 101 Camp kicks off this year's edition with an all-women running leg on May 24 at the Bonifacio High Street Activity Center. Registration starts at 6:30 a.m. It is led by Coaches Ani de Leon-Brown, who shares her knowledge and discusses practical tips and techniques to improve running, and Jay Valencia, who caps off the run with a recovery and cool-down session.
ADVERTISEMENT - CONTINUE READING BELOW
This event is for free. To pre-register, e-mail your name, address, and contact number to ms101camp2014@gmail.com.
For more information, click here.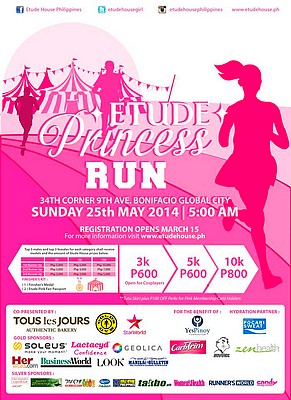 Sign up for the Etude Princess Run 2014, happening on May 25, 5 a.m., at the Bonifacio Global City. Registration is priced at P600 (3K and 5K) and P800 (10K). To register, click here.
For more information, click here.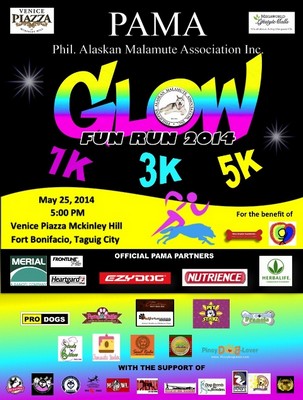 Join this summer and show a spectacle of glowing colors as we run for a worthy cause to benefit the Animal Kingdom Foundation, Inc. Literally have fun running at the PAMA Glow Fun Run 2014, happening on May 25, 5 p.m., at the Venice Piazza McKinley Hill. This event is open to all dog lovers of any breed, race enthusiasts, and the like.
Registration is priced at P500 (3K and 5K: Runner only) and P600 (1K, 3K, and 5K: Runner and dog tandem). To register, click here.
For more information, call (0927) 391-2643, (0917) 887-6938, or (0927) 540-7730.
Got time to do more? Here's an extra event you might want to check out: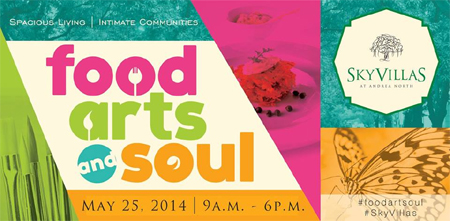 The weekend lifestyle market Food, Arts, & Soul will be held at Andrea North on Sunday, May 25.
The day-long event promises to be a festival that would nourish body, mind, and soul. Participants will be welcomed by select booths featuring gastronomic and visual delights by food connoisseurs and artists. One of the highlights of this event is an art class conducted by artist-writer Apol Lejano-Massebieau of the boutique and art workshop La Pomme. Food, Arts, & Soul also serves as an advance welcome to future residents of the soon-to-be-completed Sky Villas, also in Andrea North, PhilRealty's 2-hectare luxury community at N. Domingo corner Balete Drive, New Manila.
ADVERTISEMENT - CONTINUE READING BELOW
To find out more about PhilRealty, visit  their website and the Sky Villas website.
Load More Stories