Neighborhood Guide: Legazpi Village, Makati
This is the coziest side of Makati.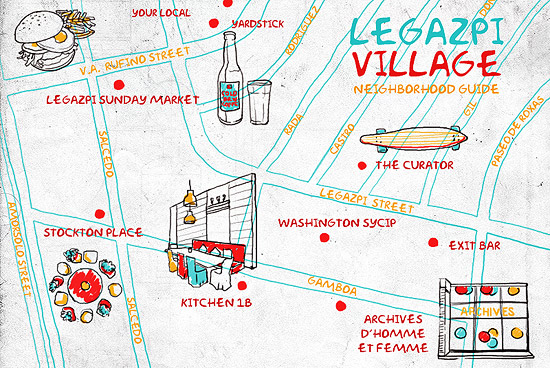 (SPOT.ph) Legazpi Village is the homier side of Makati's CBD. Maybe that's why people in the area appear to be more relaxed, happier even. Its ideal location has a terrific mix of office and home, creating a cozy community that constrasts the rest of the city's fast-paced world. Legazpi Village invites you to just relax, actually eat slower, run during lunch, enjoy picnics, and meet friends in obscure places that are under-the-radar destination restaurants. We're giving you 10 reasons why Legazpi Village is a cool place to hang out. Trust us, there's more to this village than food.
Artwork by Warren Espejo; photos by Ava Ay-ay, Sasha Lim Uy, and from SPOT.ph archives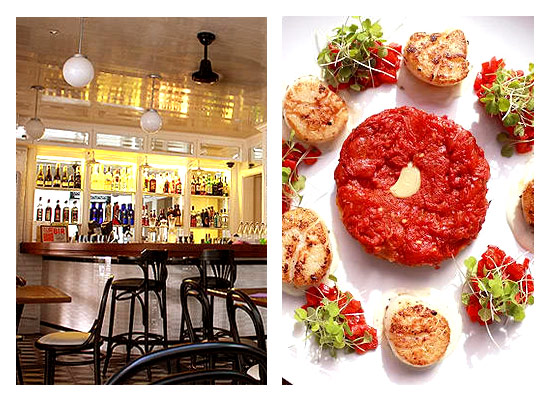 1. Stockton Place
227 Salcedo Street corner Gamboa, Makati City
Tel. No. 844-9530, 0917-856-1419 
Open daily from 6 p.m. to 10 p.m.
Perfect for: A great plate of meat and a fine glass of wine
Don't give up, because if you do, you'll likely miss this unmarked hidden gem. It has a simple white-brick façade that doesn't pop out enough, especially since they're only open at night. Chef Celine de los Angeles Escaler makes you work for it, but you'll be rewarded by her own hard work. Her specialty is steak and hers are heavy two-inch-thick slabs topped with roasted garlic, neutralized by tangy Bordelaise sauce, and sided with a crisp fried potato. The menu is small, but thoughtful, with each dish translating to pure gastronomic satisfaction.
ADVERTISEMENT - CONTINUE READING BELOW
Must-tries: Rib-eye Steak (P450/100g), Sweet Potato Tortellini (P350), Seared Scallops (P750)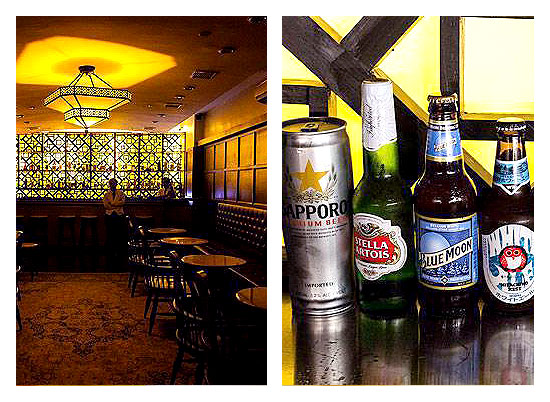 CONTINUE READING BELOW
Recommended Videos
2. Exit Bar
Corinthian Plaza, 121 Paseo de Roxas corner Legazpi Street, Makati City
Tel. No. 551-1283
Open daily from 5:30 p.m. onwards
Perfect for: Slow-paced booze to go along with great conversation
The "mystery" of speakeasies stir a lot of excitement, but Exit Bar, contrary to the 1920s theme, doesn't sell anything prohibited. The unassuming-and very intriguing-exit door makes customers think twice about going in, but except for that initial hesitation, Exit Bar is a very conducive place for good conversations, thanks to the terrific formula of amazing booze and a cozy environment. Soft rock music and an impressive beer list warm you up to a long night of drinking.
Must-try: Imported beers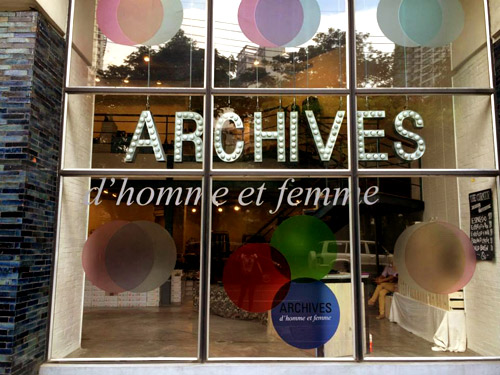 ADVERTISEMENT - CONTINUE READING BELOW
3. Archives d'homme et femme
Gamboa Street, Legazpi Village, Makati City
Tel. No. 836-2740
Perfect for: The luxury shopper looking for a good buy
Tucked away along Gamboa is an outlet store carrying luxury brands like Lanvin, Balenciaga, Jil Sander, Comme des Garçons, and more. The ground floor is dedicated to women's essentials from high-end flats to upscale dresses. Climb up to the second floor for decently priced upscale lines for men. If you ever feel like a coffee pitstop, there's a pop-up store of The Curator at your service.
Must-buy: Luxury brands like Lanvin, Balenciaga, Comme des Garçons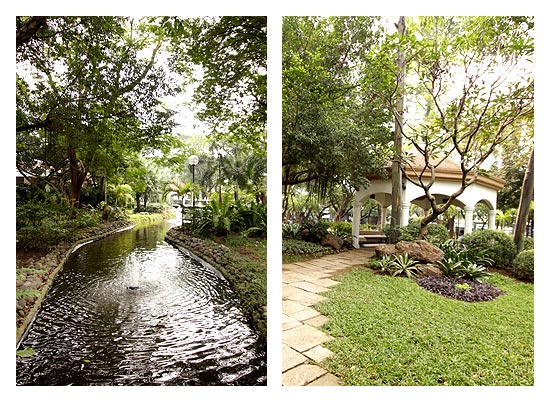 4. Washington Sycip Park
Accessible from Legazpi, Gamboa, and Rada Streets, Legapi Village, Makati City
Perfect for: Those who need peace and space
This may be one of the last green spaces standing in the city. Birds hopping on benches and chirping, leaves rustling as you walk are only a few of the wonderful things you'll encounter at this park. Right in the middle of busy offices, the Washington Sycip Park was a park presented to Mr. Washington Sycip in 2006 to recognize the Filipino-Chinese businessman's contributions to the Philippine business community. Shielded by tall eucalyptus and mahogany trees, the park is a little pocket of green and peace on this side of Makati's CBD. People come here with their books, running shoes, picnic mats, toddlers, lovers, and even in their own company.  Find a spot right by the pond, pause and be consoled by the tranquility of your own space and time.
ADVERTISEMENT - CONTINUE READING BELOW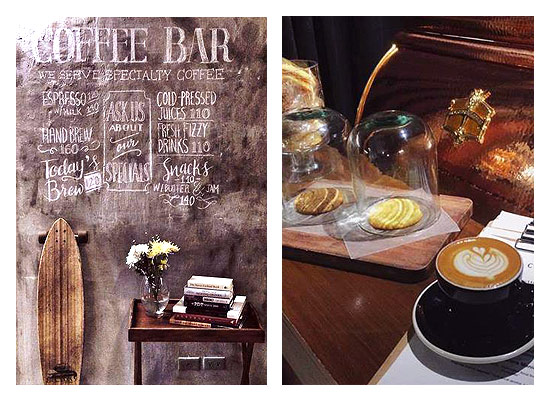 5.  The Curator
194 Legazpi Street corner Palanca Street, Legazpi Village, Makati City
Tel. No. 0917-585-9005
Perfect for: Coffee to cocktails in the company that you don't want to end
In case your office is looking for a place for meetings or brainstorming, The Curator is the quick solution. It's the kind of place that you don't want to leave-simply because you can have coffee from morning until the afternoon and ease into the evening with a cocktail, which starts at 7 p.m. Each cup is carefully crafted using beans from Ritual Coffee Roasters and prepared with state-of-the-art metal filters. But more than the caffeine fix, you can't help but be in awe of the passion of the two coffee geniuses-Sly and David. Their quirky combinations might just ignite the ideas in you.
Must-tries: Coffee-infused cocktails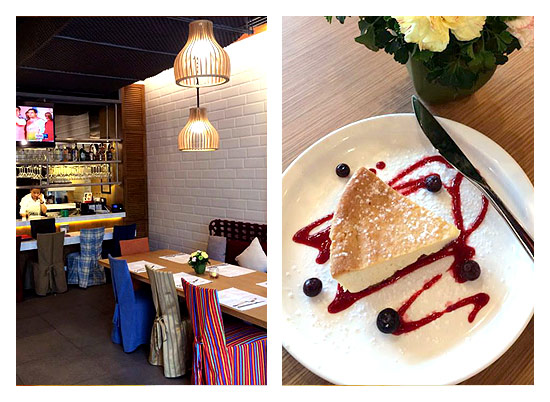 ADVERTISEMENT - CONTINUE READING BELOW
6. Kitchen 1B
G/F KL Tower, Gamboa Street, Legazpi Village, Makati City
Tel. No. 403-5405, 843-2392
Perfect for: Ladies who lunch and those who need to get work done
For a nice and leisurely lunch, try one of Legazpi Village's newest restaurants-Kitchen 1B, the sort of healthier sister of Apartment 1B in neighboring Salcedo Village. Kitchen 1B is industrial chic made homey by recreating a "kitchen effect": hanging on the rustic white walls are refrigerator printouts covered with magnets, cute notes of sweet nothings, and doodles of recipes. The chairs are covered in colorful cozies, and the noise and aroma from the (actual) open kitchen invite diners to peek over at what's cooking every now and then. Sit at the dining bar and you'll see electric sockets lined up. It's a clue that this is not just a spot for a leisurely meal, but also for diners who need to get some work done.
Must-tries: Grilled Mango Barbecue Chicken (P490), Lamb Curry (P690)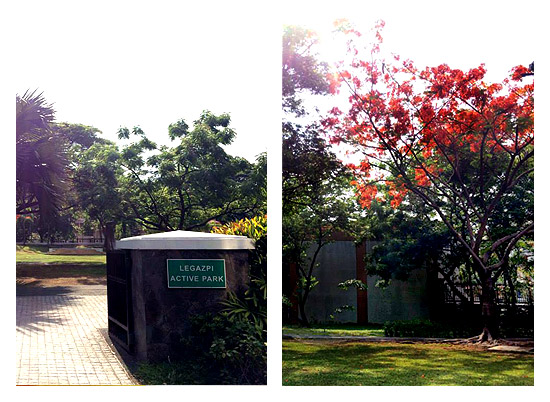 ADVERTISEMENT - CONTINUE READING BELOW
7.  Legazpi Active Park
Across Washington Sycip Park, Rada cor. Gamboa Street, Legazpi Village
Perfect for: Those with the running shoes and the game face on
It doesn't matter what time of the day it is. All you need is your running shoes and your game face on because you will always find company to run with at Legazpi Active Park. Some people come here simply because it's free and they can run any time they're available; others because they can only afford a few minutes or a few laps in between their nine-hour jobs. The good thing is that this spot is being enjoyed the way that it was meant to be-actively.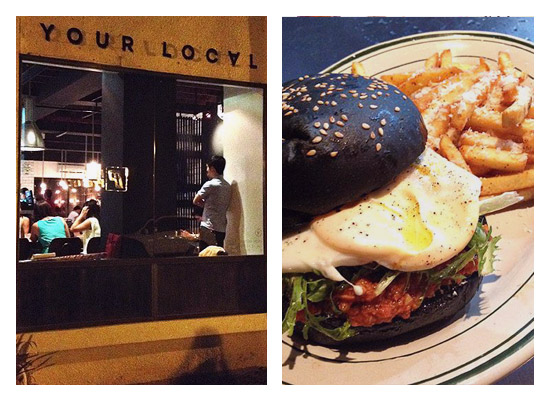 8. Your Local
106 Esteban Street corner VA Rufino, Legazpi Village, Makati City
Tel. No. 823-6206
Perfect for: those who love innovation in their food
A good playlist plays softly in the background creating a mood that's chill and subdued. That is, however, not an indication of how their food will turn out. In fact, Your Local's cuisine, like their version of chorizo sandwich, is a far cut from the usual. It's a homemade patty, sandwiched in a squid-ink sesame-seed bun, chorizo jam, cream cheese and sunny-side-up eggs, that picks up culinary cues from around the globe.  Eclectic is the qualifier for this secret hideaway.
ADVERTISEMENT - CONTINUE READING BELOW
Must-tries: Torched Salmon Donburi (P390), Chorizo Sandwich (P490)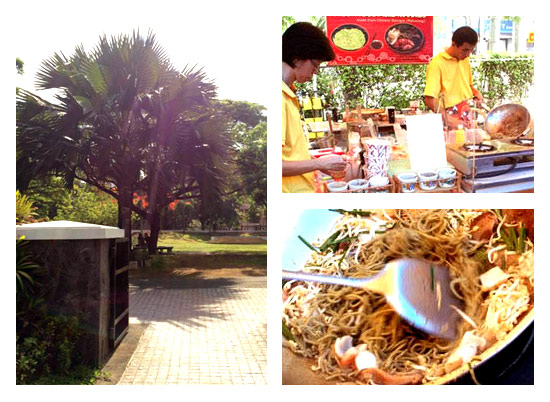 9. Legazpi Sunday Market
Legazpi Carpark, Legazpi Street corner Herrera, Legazpi Village, Makati City
Perfect for: For a market trip easy for a Sunday morning
A Sunday morning well-spent usually starts in the church and ends in the market. For those who live in Makati, this market is where we'll find families, couples, celebrities, and even solo shoppers with their pets on a Sunday. What started out as a pioneering organic market has expanded into a go-to hub for fresh meat, handicrafts, regional delicacies and of course, ready-to-eat food. But good grub isn't the only reason the Legazpi Sunday Market remains to be a hit. It's spacious and relaxed-just as how Sunday mornings are supposed to be like.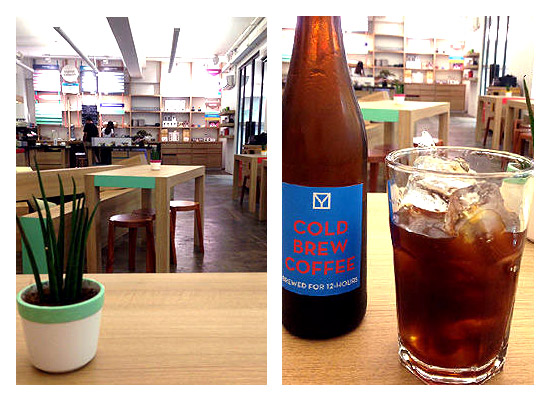 ADVERTISEMENT - CONTINUE READING BELOW
10. Yardstick
G/F Universal LMS Bldg., 106 Esteban Street, Legazpi Village, Makati City
Tel. No. 845-0073, 624-9511
Perfect for: Those who want to brainstorm and those who want to take up coffee lessons
The big letter "Y" almost camouflages with the earthy hue in the background, but don't let your search tear you down. There is a distinct kick that only third-wave coffee can present, and that's what you're about to have at Yardstick Coffee. Minimalist is what the Japanese tiles and the neat wooden fixtures are suggesting, but the coffee speaks for bold artistry. Yardstick offers coffee lessons, a range of roasting facilities, and coffee machines.  It's not just about a cup of brew, it is a coffee crash course.
Must-try: The Daily Blend
Share this story with your friends!
---
Help us make Spot.ph better!
Take the short survey
Load More Stories