10 Cool Talks and Lectures in Manila That Won't Put You to Sleep
Looking for something different to do in the city? Lectures can be fun, too. We promise.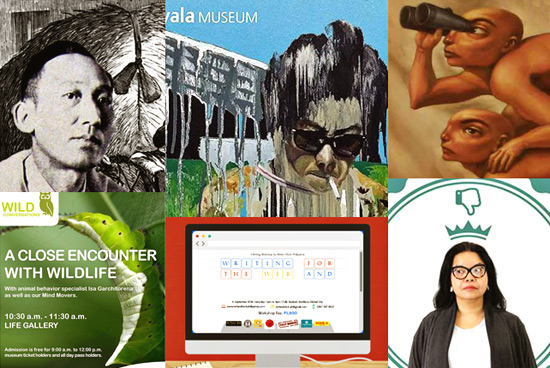 (SPOT.ph) Let's face it, everyone in college only sat through talks for three main reasons: (1) It was a free pass to get out of class; (2) Attendance was required; and (3) It was a chance to sleep in a dark, air-conditioned room.
We're here to show you that not all lectures are created equal. From Game of Thrones to the Luna brothers, these 10 talks and lectures in Manila prove that you can have fun and stay wide awake while learning something new.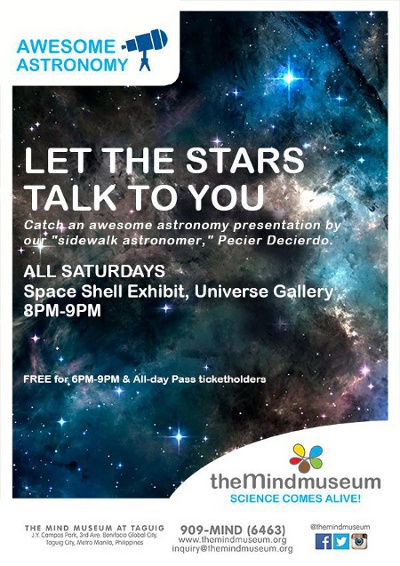 Where: The Mind Museum, Bonifacio Global City
When: 8 p.m. to 9 p.m. every Saturday except August 30
Shell out: Free for 6 p.m. to 9 p.m. and All-day Pass ticketholders
We may only be small and finite beings in a much bigger universe but that's no reason to tune out during this event. The Mind Museum's "sidewalk astronomer" Pecier Deciardo shows you the mind-blowing grandeur of the universe. If you're lucky, the weather might just clear up and you can join a telescopic viewing of Manila's night sky at the Canopy Plaza. Sounds like a fun lecture, right?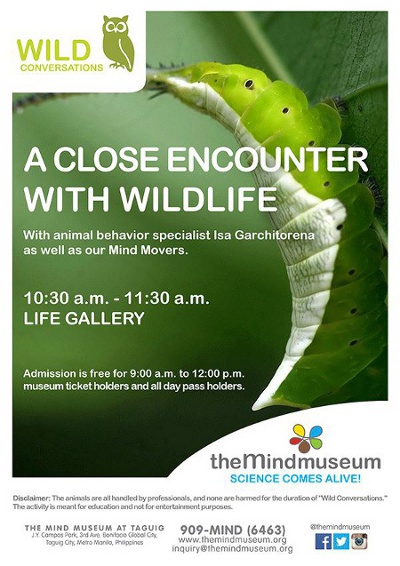 2. Wild Conversations: A Close Encounter with Wildlife
Where: Life Gallery, The Mind Museum, Bonifacio Global City
When: August 17, 24, and 31 from 10:30 a.m. to 11:30 a.m.
Shell out: Free for 9 a.m. and 12 p.m. ticketholders and all-day pass holders
Animal behaviorist Isa Garchitorena drops by to give a fascinating talk on wildlife and biodiversity. If that sounds boring to you, we guarantee you won't accidentally doze off. She's bringing along a few of her friends too, including cute hedgehogs.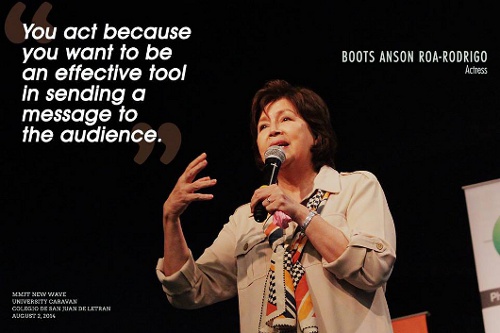 Photo from the Metro Manila Film Festival Facebook page
3. Metro Manila Film Festival University Caravan
Where: Expo Trade Hall, Festival Mall, Alabang, Muntinlupa City
When: August 16 from 9 a.m. to 5 p.m.
Those hours may seem too long for a film lecture, but trust us, it's worth it. The event is jam-packed with top personalities who have made waves in independent films, such as actress Boots Anson Roa-Rodrigo on effective acting and film director Zig Dulay who will discuss how to write interesting storylines. Make sure to like their Facebook page for updates on the caravan's next stop.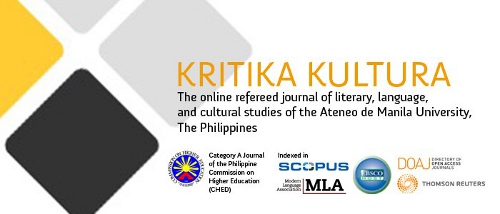 Photo from Kritika Kultura's Facebook page
4. KK Reading Series: Edgar Calabia Samar and Allan Derain
Where: 5th floor, New Rizal Library, Ateneo de Manila University
When: August 18 from 4:30 p.m. to 6 p.m.
ADVERTISEMENT - CONTINUE READING BELOW
If you want to learn writing and literature from the best, this is the event for you. Kritika Kultura will be hosting a reading and lecture with accomplished novelists Dr. Edgar Calabia Samar and Allan Derain, who both teach literature and creative writing at the Kagawaran ng Filipino, Ateneo de Manila University.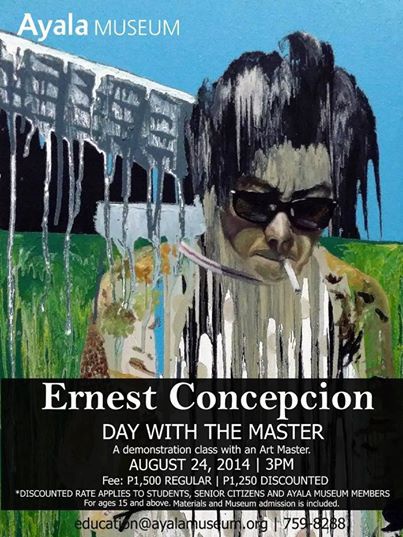 5. Day with the Master: Ernest Concepcion
Where: Ayala Museum
When: August 24 at 3 p.m.
Shell out: P1,500 (regular) and P1,250 (discounted)
Unleash your inner artist as you learn basic painting techniques from visual artist Ernest Concepcion. The interactive lecture class is for those aged 15 and above, and art materials and museum admission are included in the fees.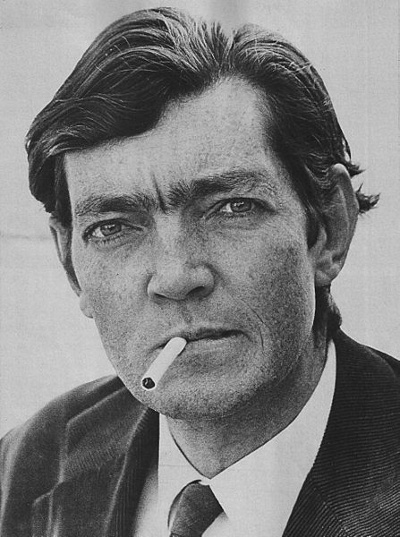 6. We Love Julio So Much. A Jazz Tribute to Julio Cortázar
Where: Department of Modern Languages, Ateneo de Manila University
When: August 26 at 5 p.m.
Here's a foolproof way to stay awake. Instituto Cervantes de Manila will be having a literary reading on the works of Argentinian writer Julio Cortázar. The twist is that his work will be performed with jazz music.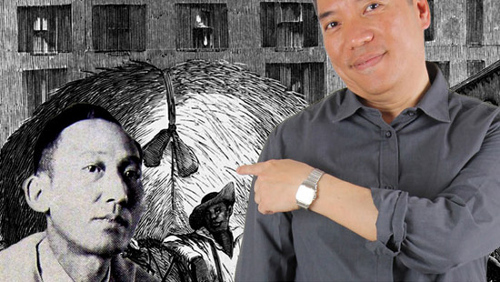 7. History Comes Alive with Professor Ambeth Ocampo
Where: Ayala Museum
When: August 30 at 3 p.m.
Shell out: P350 (regular pass) and P250 (discounted)
For a fun refresher on Philippine history, spend an hour or two with historian, columnist, and scholar Professor Ambeth Ocampo as he tackles the life and times of history's famous brothers: Juan and Antonio Luna. His entertaining lecture series are so popular that they've spanned for as long as five years.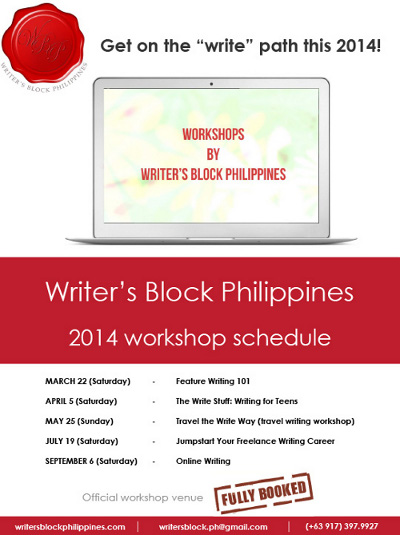 8. Writing for the Web & Social Media
Where: Fully Booked, Bonifacio Global City
When: September 6 from 1 p.m. to 6 p.m.
Shell out: P1,800
If hashtags, trending topics and #OOTD have got you stumped, make your way to Writer's Block Philippines where they'll talk about writing compelling stories that fit and translate well on the web. Everyone and everything is online nowadays, so maybe you should be, too.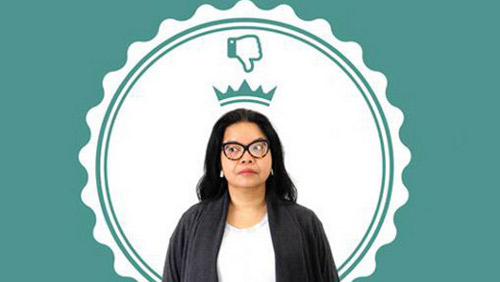 9. Game of Thrones, Fantasy Epics and Geek Civilization
Where: Ayala Museum
When: September 6 from 3 p.m. to 5 p.m.
Shell out: P350 (regular pass) and P250 (discounted)
As part of the Jessica Zafra lectures, she will be dissecting the myths and real history behind sprawling fantasy epics, including fan-favorite Game of Thrones. Her session shows that there is more to fantasy than just kings, swords, and dragons. While you're at it, make the whole day a learning experience as the fee also includes an Ayala Museum Full-Day pass.
ADVERTISEMENT - CONTINUE READING BELOW

Photo from TEDxDiliman's Facebook page
10. TEDxDiliman
Where: School of Economics, University of the Philippines Diliman
When: October 12 from 1 p.m. to 6 p.m.
If you're familiar with TED talks, you know that their events aim to spark lively and meaningful conversation. Luckily, we have our own version in the form of the TEDxDiliman program with this year's theme being "What I've Learned." Attendance is highly selective, however, as the event encourages a diverse and passionate group of participants. Make sure to apply for a ticket on or before 5 p.m. on September 12, 2014. Good luck!
Load More Stories