Into the Concrete and Tropical Jungle: Surviving Metro Manila with Just Your Smartphone
Terrified of the big city? You shouldn't be! Here are ways in which you can survive Metro Manila with just your smartphone!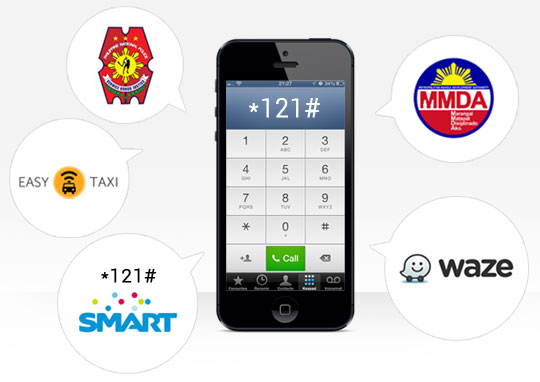 For everyone who traverses Metro Manila, life in the city can be a wee bit challenging...wait, strike that out. A lot more challenging. Indeed, it can be really frustrating and will make you not want to visit any part of  Metro Manila again.
Which is really undeserving for a metropolis bursting with life and excitement in every turn. All you have to do to really enjoy Metro Manila without the frustrations and whatnot, is be street-savvy. Not knowing how to be one? Worry not! You can actually be street-savvy just by using your smartphone!
Here are ways in which your smartphone can make you street-savvy and thus, help you survive, and even beat, the concrete and tropical jungle that is Metro Manila:
1. Save Important Numbers
Having the number of your loved ones is a no-brainer. Indeed, who else will help you readily if the worst happens? However, thing is, they're not really that much of a help if they happen to be several kilometers away and you're just on your own. For emergencies, it is better to contact government agencies first before you cry your heart out to your nearest and dearest.See below for government agencies and their contact numbers: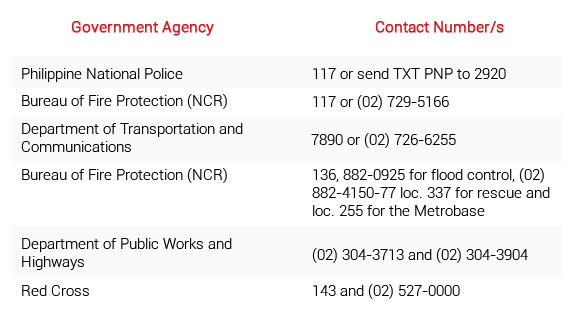 ADVERTISEMENT - CONTINUE READING BELOW
And for the local government offices: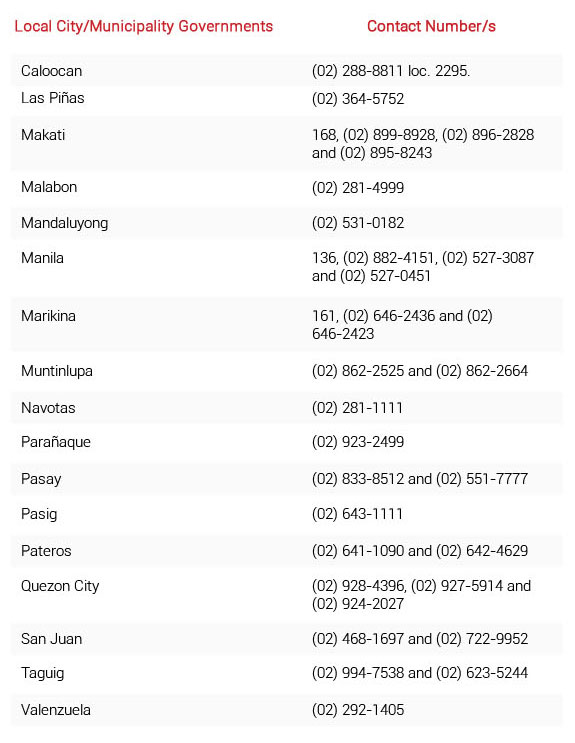 CONTINUE READING BELOW
Recommended Videos
2. Know Who to Follow
What your favorite actor/actress tweeted or posted on Instagram might be really interesting for you and indeed, it might really be something useful, but then in emergency situations wherein your only weapon is your internet-capable smartphone (or you're leeching off a mall's free Wi-Fi service)...they're practically useless.
So before harping on the important tips you learned from celebrity 1 and how celebrity 2 managed to change your outlook on life and bacon...forget the follower to following ratio for now and actually follow accounts that will give you important Metro Manila information and readily answer your queries.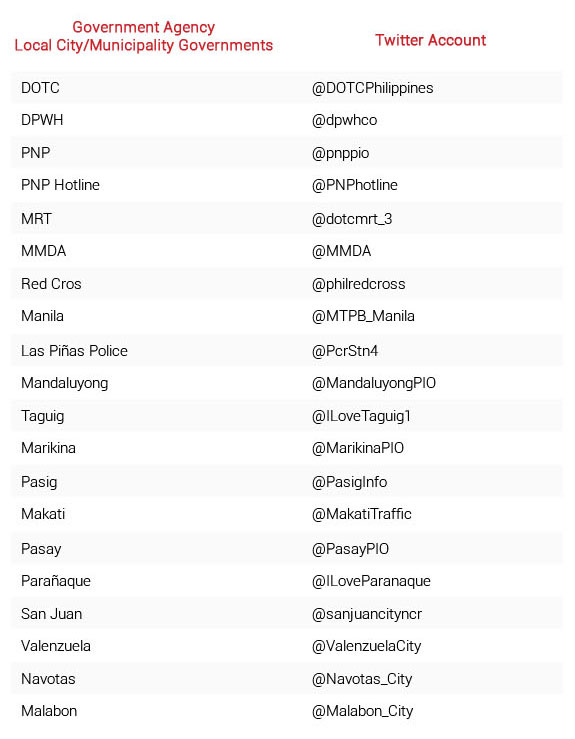 ADVERTISEMENT - CONTINUE READING BELOW
3. Subscribe to Mobile Phone Services in an Instant
Surviving the city is not complete if your mobile phone has no access to calls, texts and data services whenever you need them. And the numerous codes for prepaid services can add to the confusion.
We're pretty sure that most people have already experienced being frustrated with the many offers of their telecom and their even more many keywords. Who in their right mind will memorize daily, weekly and month-long variations of a keyword for a promo anyway?
Sharing the same concern in mind, Smart launched Smart Prepaid's USSD number *121# - the single access code that prepaid subscribers need to remember to choose and subscribe to Smart's array of prepaid offers. Using *121#, subscribers only need to dial the number for free to see the list of offers and to subscribe to the offer of their choice minus all the frustration of having typed the wrong keyword or code. All phone models, even your old pamato phones!
For example: To subscribe to Smart Prepaid's Unli Call 20 offer (Unlimited calls to Smart and Talk 'N Text, unlimited Twitter, 20 texts to all networks and 15mb of mobile surfing), just dial *121# and see it among the options there! It's that easy, no more memorizing lines upon lines of codes.
4. Know the Traffic Situation
If you're not a monk or some holy man, the chances of you cursing life while stuck in traffic is really high especially if it's a rush hour Monday morning. Fortunately for you, you can install both the MMDA Traffic App and Waze to be able to gauge the traffic situation.
ADVERTISEMENT - CONTINUE READING BELOW
Using the MMDA Traffic App will let you know which main Metro Manila thoroughfares have heavy, moderate or light congestion. Waze, on the other hand, is more about user-generated feedback with regards the traffic situation so you'll be seeing more real-time updates from people who are, well, also stuck in traffic.
While installing both won't do anything to the ghastly state of transportation in the Philippines, at least you'll know which roads to avoid or what congestion to expect. There will be some cursing and whatnot, but then, at least foreknowledge somewhat eases irritation. Both are readily available in Apple's Appstore and on Google Playstore.
5. Eliminate Taxi Competition
We know you've had that day. The brutal and somewhat edgy day that unleashed your inner Neanderthal. The day you struggled against fellow commuters for that precious first spot of the taxi lane. Well, it's kinda justified since you were running late for your meeting and you know your boss will give you hell for being late...though that can easily be avoided with Easy Taxi.
Using Easy Taxi is, uhm, easy. All you have to do is to download the app on Apple's Appstore or Google's Playstore, sign in and allow it to access your lcoation. Next is fill out the details of your location and destination and let the app work its magic. a nearby taxi will pick up your "request" and voila! A taxi will be assigned to you. There's real time map tracker that you can access on the app itself to see where the taxi is and you can even contact the driver directly!
ADVERTISEMENT - CONTINUE READING BELOW
---
Interested to know more about Smart Prepaid's latest offer that will make subscribing to promos a lot easier and memorizing lines upon lines of keywords obsolete? We have a video for you:
Share this story with your friends!
---
Help us make Spot.ph better!
Take the short survey
Load More Stories