A Guide to Crafting in Manila: Where to Go to Get Creative
Fun DIY classes to satisfy your crafting needs.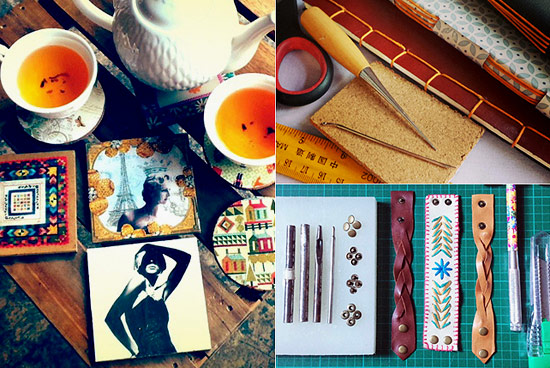 (SPOT.ph) There's just something about handmade crafts. Maybe it's the care that's put into every item or the one-of-a-kind feel of a finished product. If you've ever looked at a DIY project and wished you could do the same, we're here to help. Whether you're a novice or a professional looking to hone your skills, there is a crafting class that fits your inner Martha Stewart.
ALSO READ:
SPOT.ph's Guide to Craft Stores in Manila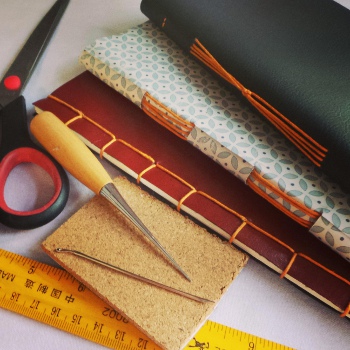 1. Craft MNL
If you want to try your hand at crafting but you're unsure of where to begin, make a beeline for Craft MNL. They have workshops for every project possible, from jewelry making to typography to even brewing craft beer. You are sure to be in good hands with talented and passionate instructors, ready to teach you everything they know. Prices vary, depending on the workshop you enroll in, and there are a lot of them.
Craft Manila is at Unit Y, The Collective, 7274 Malugay Street, Brgy. San Antonio, Makati City.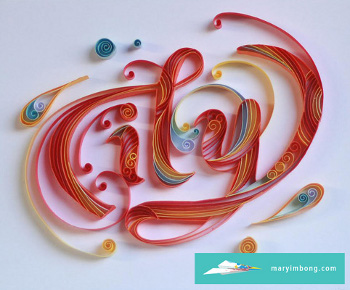 2. Hey Kessy
Hey Kessy is the brainchild of Mansy Abesamis, who also sells pretty and ingenious washi tapes, or colorfully decorated tape. Eventually, she expanded her affordable online store and now shares her love for arts and crafts through monthly workshops on various topics like paper quilling and slab pottery. Prices depend on the workshop and they also offer discounts for early birds.
Hey Kessy is at 71-B Esteban Abada St., Loyola Heights, Quezon City.
ADVERTISEMENT - CONTINUE READING BELOW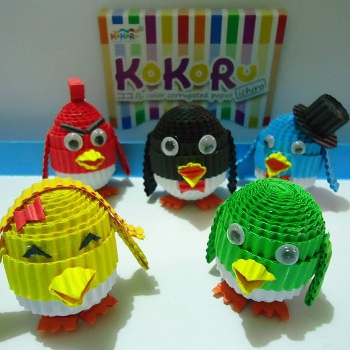 Looking for a crafting session that doubles as a bonding session between you and your younger relatives? Memory Crafters is the way to go. While their sessions are admittedly few and far between (make sure to check their Facebook for updates), they're worth a mention for workshops that cater to both adults and kids.
Memory Crafters is primarily online so workshop venues may vary.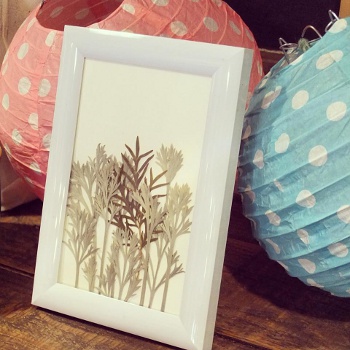 Photo from the I Try DIY Facebook page.
4. I Try DIY
Steer your gaze to the blog's sidebar where it poses the question, "Why buy when you can DIY?" Once you've seen their workshops, splurging for decor and accessories in stores will be a thing of the past. True to its name, the blog also features online tutorials and books are on sale for you to learn how to create your very own projects in the comforts of your couch. They even host DIY parties, if you're looking to switch up your next get-together.
I Try DIY is primarily online so workshop venues may vary.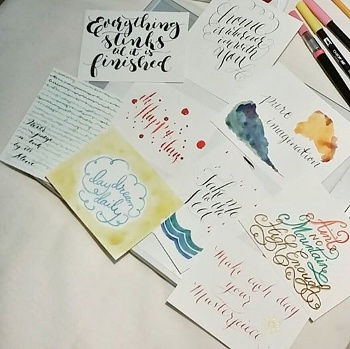 Photo from The Fozzy Book Facebook page.
Beautiful and well-made calligraphy is an art form that takes plenty of practice. Enter The Fozzy Book, who understands the sentiment and features workshops that are perfect for beginners. Prepare to get your fingers (and quite possibly, your shirt) inkstained with sessions that last as long as three hours, including useful handwriting drills. Don't worry, the fees are inclusive of the writing tools you need.
ADVERTISEMENT - CONTINUE READING BELOW
The Fozzy Book is primarily online so workshop venues may vary.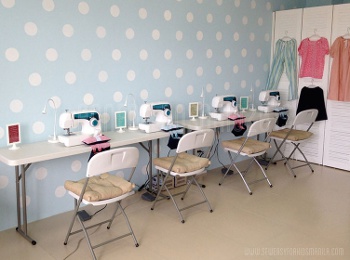 If you thought sewing was only limited to your high school Home Economics class, think again. Refresh your skills (or lack thereof) and enroll in Sew Easy's sewing programs. Don't let the name fool you; adults and beginners can sign up for P5,000, inclusive of two sessions, a pattern packet, and use of a sewing machine. Once you've gotten the hang of it, go for more advanced sewing lessons. Classes are available year round every Wednesday and Saturday.
Sew Easy Sewing Studio is at Unit 11, 2nd Floor D Square Building, 295 Aguirre Avenue corner F. Cruz Street, BF Homes, Parañaque City.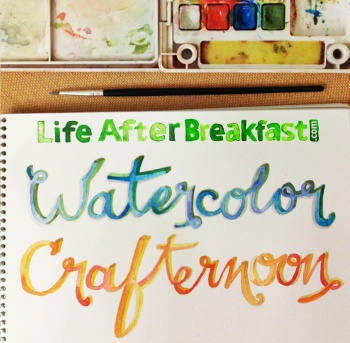 Alessa Lanot knows a thing or two about arts and crafts, and she's more than open to sharing what she knows, thanks to her "crafternoon" sessions. Master the tricky techniques behind watercolor or spruce up your invitations with her brush calligraphy and lettering classes. You can even try your hand at rubber-cut stamping.
Life After Breakfast is primarily online so workshop venues may vary.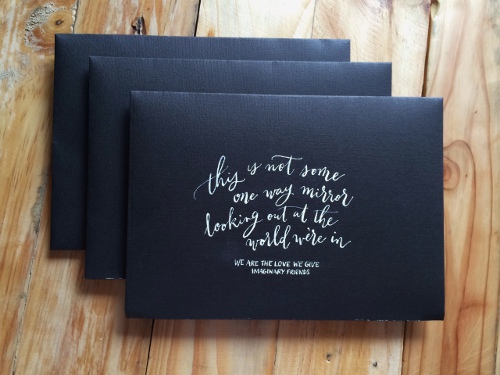 Calligraphy enthusiasts, rejoice! Sign up for any of Ink Scribbler's workshops where you'll learn the art of fancy lettering like a pro. Alexis Ventura kicks it up a notch by providing good food and blasting fun playlists to keep participants motivated and inspired throughout the lesson. Join their mailing list for updates and information on their future workshops all over the metro.
ADVERTISEMENT - CONTINUE READING BELOW
Life After Breakfast is primarily online so workshop venues may vary.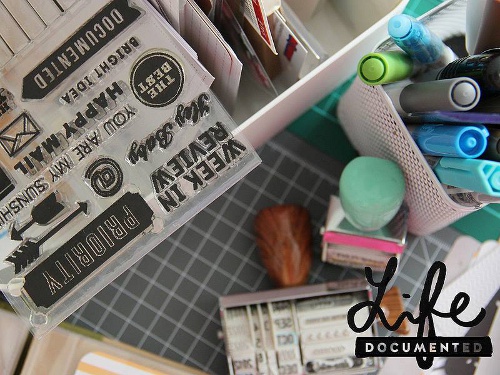 Photo from the Life Documented Facebook page.
If you want to start scrapbooking but you find the choices and blank pages overwhelming, Life Documented Manila may have the solution. Think of it as scrapbooking made easy. Instead of a blank canvas, simply slip in your favorite photos into the album's plastic pockets and dividers, then decorate it as you wish with pens, tape, and colorful cards of your choosing. Fees include a lecture and materials, such as the cards, your own album, and all the fun art supplies they have in stock.
Life Documented Manila is primarily online so workshop venues may vary.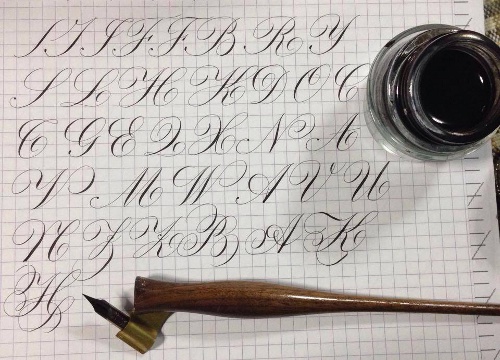 Photo from the La Bella Scrittura Facebook page.
They started out as an online "support group" by making hard-to-find inks, nibs, and paper accessible to calligraphy fans around the metro. Every now and then, they host basic calligraphy workshops, where they provide all the materials you'd need plus worksheets so you can practice your newfound skills at home. Make sure to "like" their Facebook page for workshop updates.
La Bella Scrittura is primarily online so workshop venues may vary.
ALSO READ:
SPOT.ph's Guide to Craft Stores in Manila
Load More Stories