Neighborhood Guide: 14 New Places to Check Out in Kapitolyo, Pasig
This list never ends: your getting-around tips for the latest hangouts in Kapits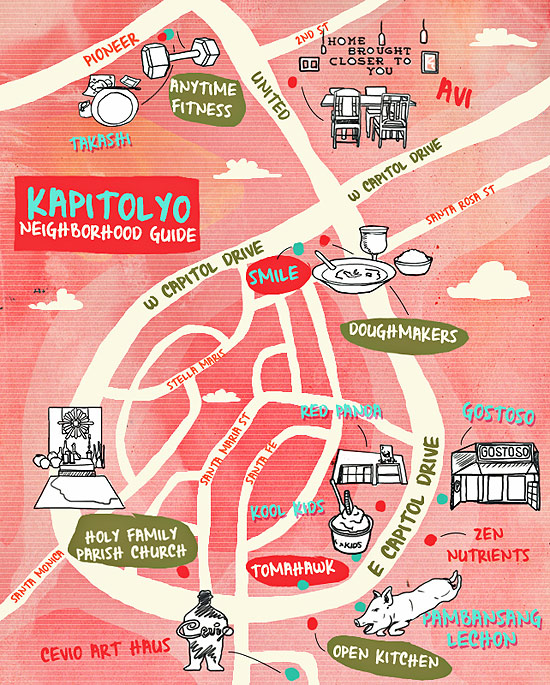 (SPOT.ph) Kapitolyo is one of those neighborhoods where you can just deposit your car somewhere (we suggest Pioneer Center Supermarket) and take a nice walk. Traffic isn't so bad as to choke up the air with exhaust, and despite the ballooning of commercial spaces, it still retains its quiet residential roots. It's not so high-endedly uppity, too-the roaring tricycles and parking bantay are part of the Kapitolyo charm.
These past 12 months have been very, very good to Kapitolyo. Restaurants and other establishments are popping up like mushrooms-everywhere you walk, you'll see a couple of signs that will inevitably say: "Soft Opening, Cash Basis Only." So keep that thick wallet close, and get ready for a walking tour of the little 'hood of good.
ALSO READ:
Neighborhood Guide: Kapitolyo (2010 Edition)
Neighborhood Guide: Kapitolyo (2013 Edition)
Neighborhood Guide: Kapitolyo (2014 Edition)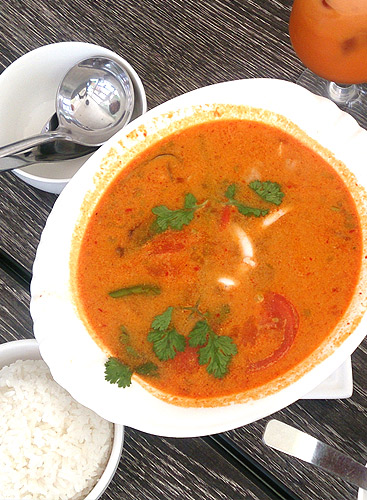 Smile Elephant
45 West Capitol Drive, Pasig City
Contact: 738-5824, 0929-569-3655, 0916-560-8301
Like Charlie's Grind & Grill, Smile follows the grand Kapitolyo tradition of awesome restaurants that are located beside automobile facilities (in this case, an emissions testing center). Maybe it's all that carbon monoxide? In any case, this hole-in-the-wall makes us a little bit more cheery every time we drop by. Order the Tom Yum Seafood (P280) and pair it with a glass of their Thai Iced Tea (P85).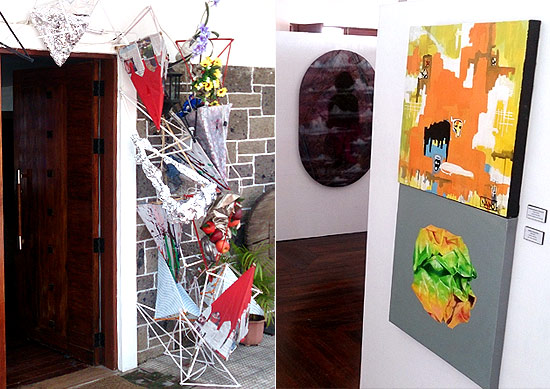 Cevio Art Haus
60 San Isidro Street, Pasig City
Contact: 656-4931
An art space tucked deep in the intestines of Kapitolyo, Cevio is a residence repurposed into a museum that's dedicated to sniffing out and showcasing emerging young talent in Pinoy modern art. Recent shows include works from the S16 Art Group of Angono, and a solo exhibit by abstract painter Milmar Onal.
ADVERTISEMENT - CONTINUE READING BELOW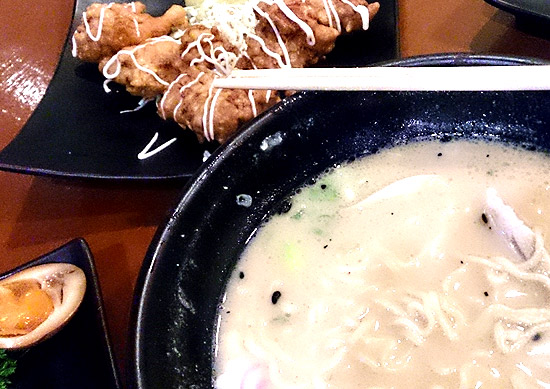 Takashi
G/F Pioneer Center, Pioneer Street, Pasig City
Contact: 0905-510-9554
How refreshing-an authentic Japanese resto that doesn't take itself too seriously. As you chuckle at the menu (Best line: "Uhhhh...corn.") and listen to Japanese versions of Top 40 hits, Chef Takashi Kawasaki keeps the kitchen churning out value-for-money hits like their Hokkaido Miso Ramen (P250).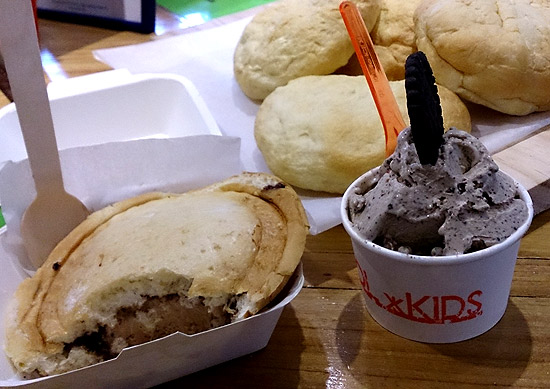 Kool Kids
56B East Capitol Drive, Kapitolyo, Pasig City
Contact 631-8482, 579-3595 or e-mail miguel@wearecoolkids.com
Nitrogen-frozen homemade ice cream mixes whipped up right before your eyes. We're there. There's not a lot of seating-during our last visit, four customers could barely fit-but the sweet stuff is worth the wait. The Frodough (P90) alone, which is a fresh ice cream sandwiched inside a saucer-shaped doughnut, is why cheat days were invented.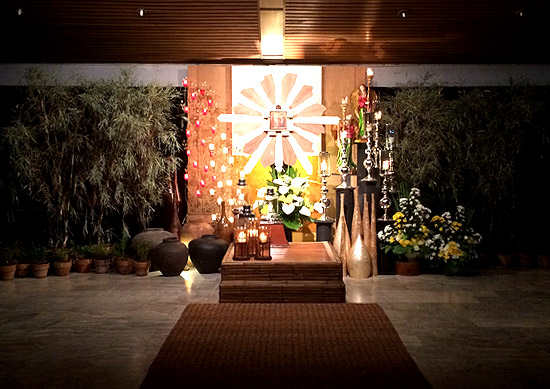 Holy Family Parish Church
East Capitol Drive corner Santa Maria Street, Pasig City
Recently redecorated and overhauled, the Church of the Holy Family is worth a visit (or Visita Iglesia) during Holy Week. That Altar Repose centerpiece, all gussied up in a modern style, is a nice counterpoint to the usual pre-Semana Santa gothica Catholica.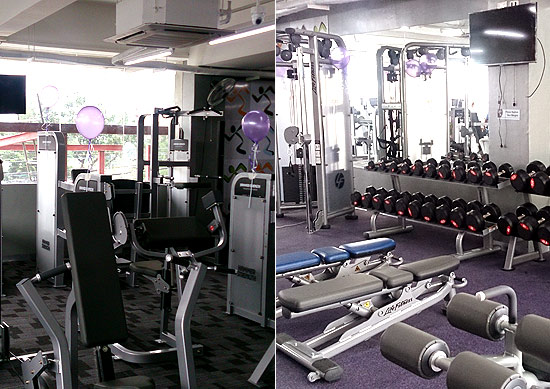 Anytime Fitness
2/F Pioneer Center, Pioneer Street, Pasig City
Contact: 907-7282
Round-the-clock fitness makes its way to Kapitolyo with the opening of Anytime Fitness in the Pioneer Supermarket complex. It's the global brand's first branch in the Philippines, and they live up to their name by staying open at all hours of the day. A sensor key issued to members ensures that they can clock in their workouts even in the dead of night.
ADVERTISEMENT - CONTINUE READING BELOW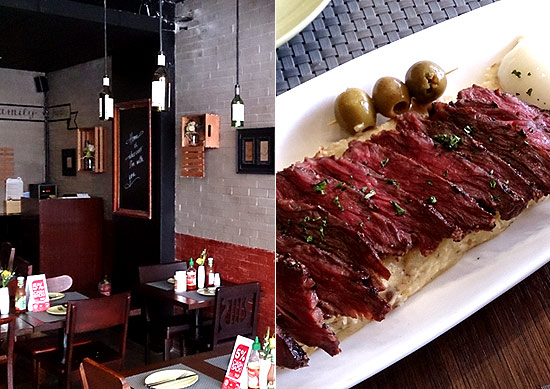 Avi
20 United Street, Pasig City
Contact: 0926-648-5637
Avi may fit into the common hipster restaurant stereotype (brick wall, clothespins, typography posters), but all is forgiven with their comforting comfort food menu. Their items have names of various relatives, friends, and kumpares; thanks to that dark chocolate sauce, our fave is Papa Jack's Crispy Chicken Overload (P230). We're just not sure if it's named after a dad...or a DJ.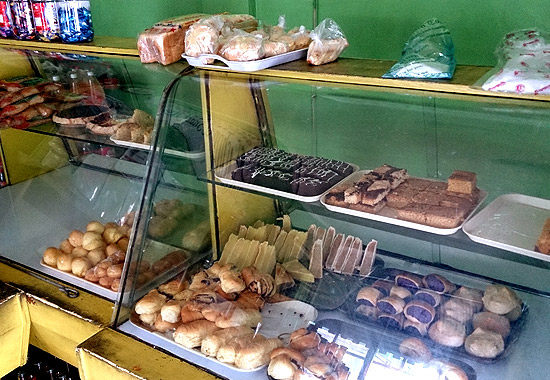 Doughmakers
6 East Capitol Drive, Kapitolyo, Pasig City
Kapitolyo old-timers should know the name. This bakery's been around the block (literally), moving to two different locations before finally settling down into the heart of Kapitolyo. When we last visited, the selection wasn't what it used to be, but buying that ensaymada sure brings back memories.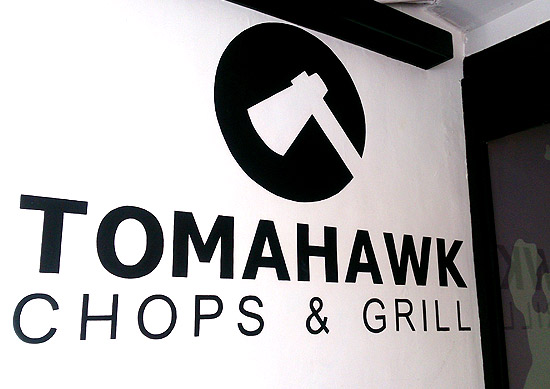 Tomahawk Chops & Grill
56A East Capitol Drive, Kapitolyo, Pasig City
Contact: 0915-513-5908
Serving up their takes on cowboy country classics, the very new Tomahawk Chops & Grill prepares a mean plate of-what else?-Tomahawk Chops (P230). It's an inch-thick bone-in cut of pure pork goodness, smothered in spicy-sweet gravy. Shell out extra for their 'Dirty Rice' for your sides. Space is at a premium here, so prepare for lines once the word starts getting around.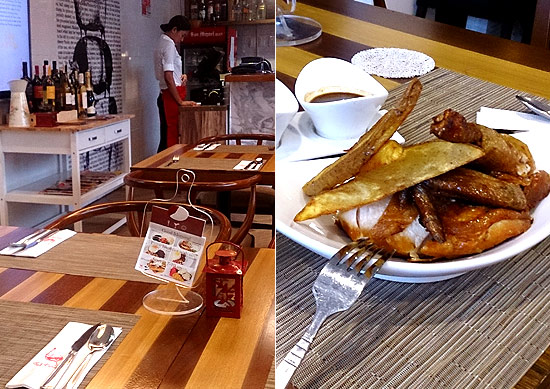 Red Panda Bistro
48 East Capitol Drive, Kapitolyo, Pasig City
Contact: 475-0877
You know those awkward moments when you and the gang all want to eat in Kapitolyo, but don't know exactly what to eat? Red Panda may just provide the solution. This East-West fusion resto has everything and the kitchen sink: a deli that sells Dutch cheeses and German cookies, a cocktail bar, a coffee bar, and a thick menu with everything from Truffled Veal Siomai (P160) to Chinese Style Ossobuco (P490).
ADVERTISEMENT - CONTINUE READING BELOW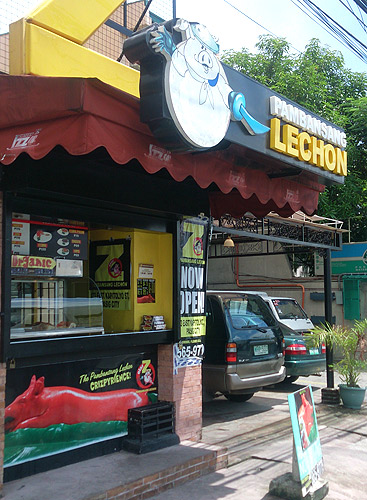 Pambansang Lechon
73 East Capitol Drive, Kapitolyo, Pasig City
Contact: 565-9779
ElarZ Lechon repackaged under the Pambansang Lechon moniker, this stall is perfect for those late nights when you're just craving to clog your arteries. Order the Sulit Zarap Meal (P120), or by the kilo (P740)-it won't disappoint.
Open Kitchen 48
71-B East Capitol Drive, Kapitolyo, Pasig City
Contact: 738-0102, 0917-636-3573
Want to go for a classy Kapitolyo date? We recommend a garden reservation at Open Kitchen. Order an Anise Pork Belly (P460), the "48" Green Salad (P245), and two glasses of wine-or two bottles of Pivo Praha Dark (P140). Wander around the outdoor terrace a while. Take your time. Relax. Enjoy.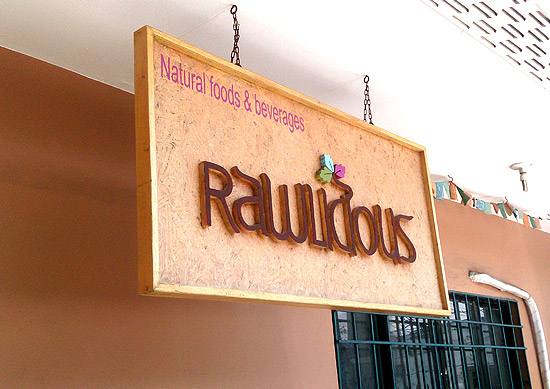 Zen Nutrients' The Greenhouse & Rawlicious
57 East Capitol Drive, Kapitolyo, Pasig City
Contact: 234-5565 (Greenhouse), 0917-830-1729 (Rawlicious)
Get your two-in-one organic punch in this complex. Stock up on organic, socially responsible beauty products at the Greenhouse on your left, then detox on specially-made smoothies at Rawlicious on your right. This may probably be the healthiest building in all of Kapitolyo.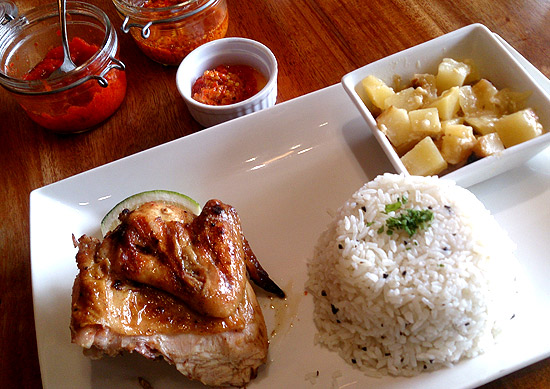 Gostoso Piri Piri
51-B East Capitol Drive, Kapitolyo, Pasig City
Contact: 477-7330
So, Portuguese-style chicken is becoming a thing...and that's a good thing, especially when you have restaurants like this serving up some of the best damn chicken you've ever tasted. Soft, juicy, and shot through with flavor, their Quarter Chicken (P200/P230 with rice and side) is all you need. Don't forget to mix up a batch of their signature sauce-it's not as hot as they make it out to be.
ADVERTISEMENT - CONTINUE READING BELOW
Erratum: The first version of this article identified Pambansang Lechon as Elar's Lechon. This has been corrected.
Your favorite Kapitolyo hangout not here? Check out our previous articles:
Neighborhood Guide: Kapitolyo (2010 Edition)
Neighborhood Guide: Kapitolyo (2013 Edition)
Neighborhood Guide: Kapitolyo (2014 Edition)

(If not, call our attention through the Comments section!)
Load More Stories