Top 10 Museums to Visit in Manila (2014 Edition)
Immerse yourself in these venues for history, art, and science across the metro.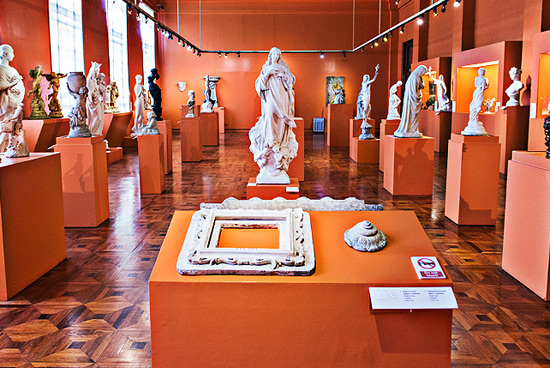 (SPOT.ph) One of the best ways to get to know a city is through its museums. And in Manila, there are more than enough to help you weave an interesting narrative of our city, our country, and our people. From the hallowed grounds of the oldest stone church in the Philippines to the quiet and contemplative walls of a university building-we list down the top 10 museums you have to visit in Manila.
This list was ranked according to several factors, with the exhibits being the primary basis. But other important elements including ambiance, museum activities, friendliness, and that unexpected gem of a find, also swayed the vote.
ALSO READ: Top 10 Museums To Visit in Manila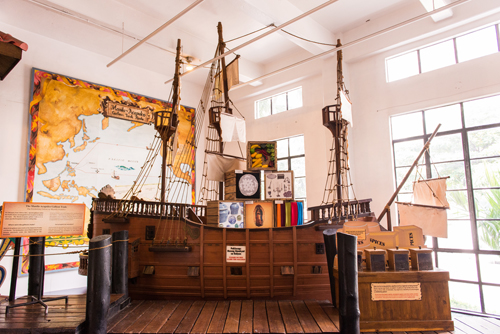 10. Museo Pambata
Address: Roxas Boulevard corner South Drive, Manila
Museum hours: Tuesday to Saturday, 8 a.m. to 5 p.m. (September to February), 9 a.m. to 12 p.m. and 1 p.m. to 5 p.m. (March to August); Sunday, 1 p.m. to 5 p.m.
Entrance fee: P150
Inspired by the Boston Children's Museum, Museo Pambata was first built to fill the need for an interactive museum for children. Unlike other museums, kids and kids-at-heart are free-even encouraged-to play around with the exhibits. Learn about the body in Katawan Ko or My Body Works. Ride a Spanish galleon or set foot in an old church and a traditional bahay na bato in Maynila Noon or Old Manila. Or put your bargaining skills to the test at the Pamilihang Bayan or Marketplace. It doesn't matter how big the age gap is between you and your young nieces and nephews; Museo Pambata can easily make you feel like you're back in grade school, braids and all.
ADVERTISEMENT - CONTINUE READING BELOW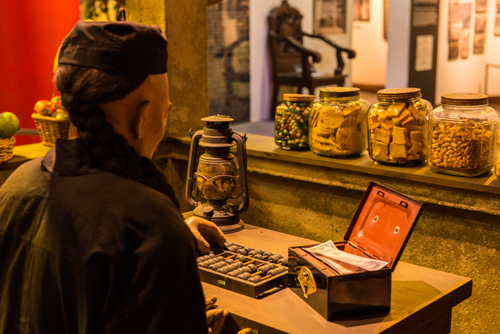 9. Bahay Tsinoy
Address: Kaisa Heritage Center, 32 Anda corner Cabildo Streets, Intramuros, Manila
Museum hours: Tuesday to Sunday, 1 p.m. to 5 p.m.
Entrance fee: P100 for adults; P60 for children and students
The Filipino-Chinese community has long been part of our nation's identity, and Bahay Tsinoy, operated by the Kaisa Heritage Center, has done a spectacular job of mapping out our shared history, from the time we began bartering with the Chinese to the present. Apart from the extensive display of different wax figures depicting early Tsinoy life-where you'll find that some things never change-Bahay Tsinoy also houses various collections of 19th-Century prints and photographs and Chinese ceramics dating as far back as the 10th Century.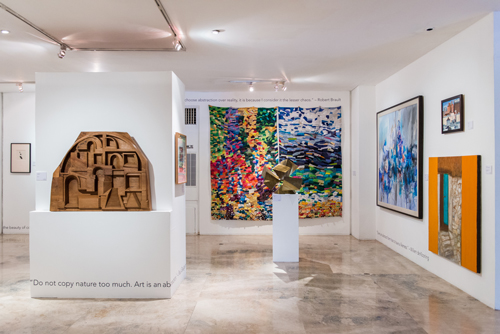 8. Metropolitan Museum of Manila
Address: Bangko Sentral ng Pilipinas Complex, Roxas Boulevard, Malate, Manila
Museum hours: Monday to Saturday, 10 a.m. to 5:30 p.m.
Entrance fee: P100 for adults and children above three years old; P80 for senior citizens
Apart from its changing exhibits featuring a lot of contemporary artists, the Metropolitan Museum of Manila also guards a selection of pre-Hispanic gold jewelry and pottery. From golden barter rings and funeral masks to neolithic jugs and jars, the museum's collections are a clear depiction of the rich cultural heritage we've inherited from our ancestors. The museum is also home to the works of Felix Resurreccion Hidalgo and various pieces of religious art by Filipino artists.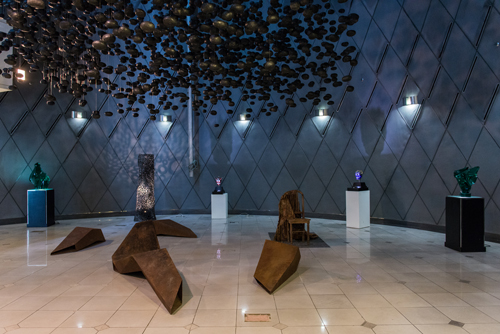 7. Yuchengco Museum
Address: RCBC Plaza corner Ayala and Senator Gil J. Puyat Avenues, Makati City
Museum hours: Monday to Saturday, 10 a.m. to 6 p.m.
Entrance fee: P100 for adults; P50 for students; P25 for children and senior citizens
ADVERTISEMENT - CONTINUE READING BELOW
The Yuchengco Museum is no stranger to innovation. While it has collections devoted to the likes of Jose Rizal and paintings by Juan Luna, Fernando Amorsolo, and Carlos "Botong" Francisco, it also plays host to modern displays such as Tony Gonzales and Tes Pasola's "Suspended Garden" (a floating Japanese garden made from recycled pulp), and Ambie Abaño's "Conversations Between & Among 2" (a contemporary interpretation of rubbercut, silkscreen print on spandex). More recently, the museum collaborated with Samsung for a permanent digital gallery on its third floor, proving that art and technology do mix.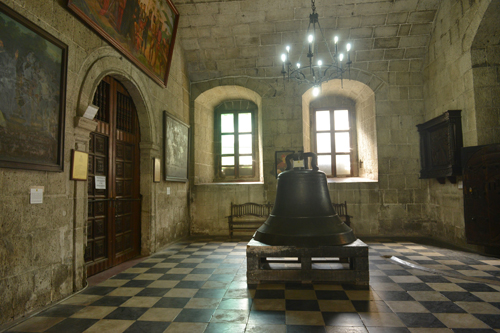 6. San Agustin Museum
Address: General Luna Street, Intramuros, Manila
Museum hours: Daily, 8 a.m. to 6 p.m.
Entrance fee: P100 for adults; P50 for students
The San Agustin Church is the oldest stone church in the Philippines, and just a few steps away is its museum. There lies an extensive collection of religious art, furniture, icons, and clothing dating as far back as the 16th Century. Housed within the hallowed halls of the Augustinian friars, the artifacts, which include the 3,400-kilogram bell that was taken down in 1927, are a must-see if you're interested in the country's religious history.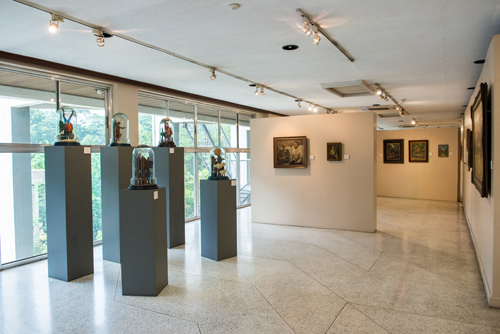 5. Jorge B. Vargas Museum

Address: Roxas Avenue, University of the Philippines, Diliman, Quezon City
Museum hours: Tuesday to Saturday, 9 a.m. to 5 p.m.
Entrance fee: P30 for adults; P20 for UP students
The Jorge B. Vargas Museum might regularly feature Filipino contemporary artists like Gaston Damag and Manny Garibay, but it also houses The Vargas Collection, named after first Executive Secretary Jorge B. Vargas. It boasts of an impressive selection of works from Juan Luna, Felix Resurreccion Hidalgo, Fernando Amorsolo, and Vicente Manansala among others. The museum also looks after archives, photography, and various Vargas memorabilia. Look for a painting of the man himself on the second floor.
ADVERTISEMENT - CONTINUE READING BELOW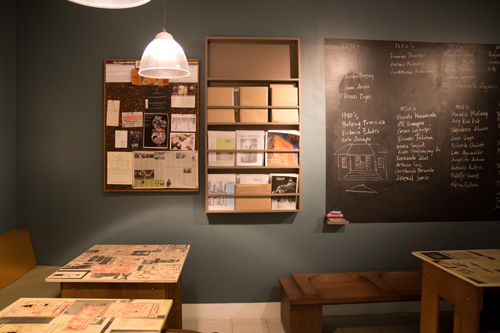 4. Lopez Museum and Library
Address: G/F Benpres Building, Exchange Road, Pasig City
Museum hours: Monday to Saturday, 8 a.m. to 5 p.m.
Entrance fee: P100 for adults
Due to its huge collection of art and artifacts, there are no permanent exhibits at The Lopez Museum and Library. Currently, you'll find installations from the likes of Nilo Ilarde, Buen Calubayan, and Maria Cruz. Walk through the galleries and into the library where some of the most beautiful paintings in our history, such as Juan Luna's "España y Filipinas" (Spain and the Philippines), are on display. The library also holds rare books, including a copy of the 17th-Century first edition of Roberto Belarmino's Doctrina Cristiana, translated into Ilocano by Father Francisco Lopez.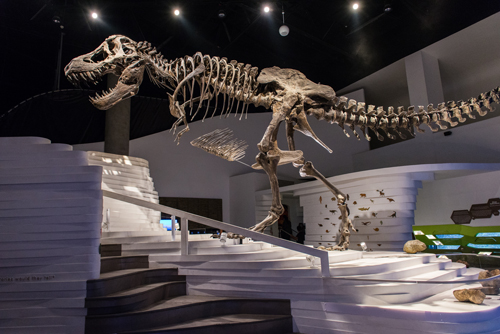 3. The Mind Museum

Address: JY Campos Park, 3rd Avenue, Bonifacio Global City
Museum hours: Tuesday to Sunday, 9 a.m to 6 p.m
Entrance fee: P750 for an all-day pass (Tuesday to Saturday); P600 for a three-hour pass (Tuesday to Saturday) and an all-day pass for adults (Sunday); P450 for children and private school students; P150 for public school students and teachers
Science really does come alive at The Mind Museum. With five well-formulated galleries-The Atom Gallery, The Earth Gallery, The Life Gallery, The Universe Gallery, and The Technology Gallery-the museum makes learning fun and interactive for the whole family. Marvel at the first permanent T-rex exhibit in the country, the mini teaching planetarium, and the wonders of the "counterintuitive quantum world" among other equally enjoyable installations. Much like Museo Pambata, The Mind Museum encourages learning through play with its excellent design and conceptualization.
ADVERTISEMENT - CONTINUE READING BELOW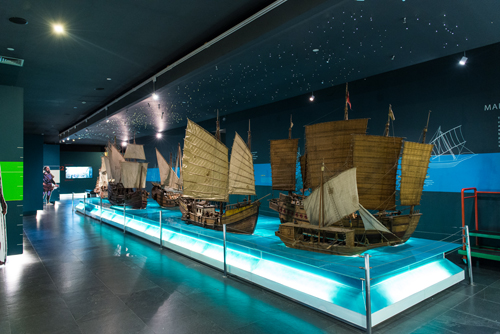 2. Ayala Museum

Address: Makati Avenue corner De La Rosa Street, Greenbelt Park, Makati City
Museum hours: Tuesday to Sunday, 9 a.m. to 6 p.m.
Entrance fee: P225 for adults; P125 for students, senior citizens, and Makati residents
The Ayala Museum may be one of the richest museums in Manila if you're the type to measure wealth in gold. With over a thousand intricately designed sashes, rings, necklaces, and other adornments, the exhibit "Gold of Ancestors: Pre-colonial Treasures in the Philippines" is literally one big treasure trove. (Warning: Don't joke about staging a heist. Just. Don't.) Right across this exhibit is "A Millenium of Contact: Chinese and Southeast Asian Trade Ceramics in the Philippines" where similarly priceless vases, plates, and other ceramics are displayed. Accompanying these master collections is "The Diorama Experience," an audio narrative which highlights events in Philippine history, from prehistoric times to independence.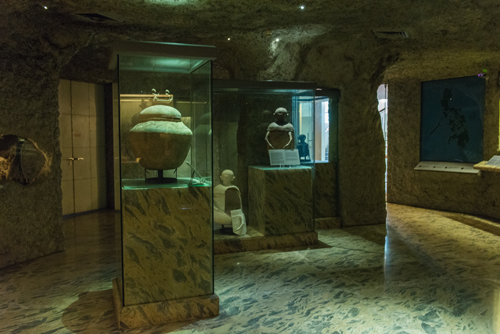 1. National Museum
Address: Padre Burgos Drive, Manila
Museum hours: Tuesday to Sunday, 10 a.m. to 5 p.m.
Entrance fee: P150 for adults; P120 for senior citizens; P50 for students; free admission on Sundays
You'd surely need more than a day to see everything at the National Museum. The National Art Gallery holds Juan Luna's "Spoliarium" and Felix Resurreccion Hidalgo's "El Asesinato del Gobernador Bustamante" (The Assassination of Governor Bustamante). Other rooms are dedicated to paintings, sculptures, and religious artifacts dating as far back as the 17th and 19th Centuries. Meanwhile, The Museum of the Filipino People holds the famous Manunggul Jar, a burial jar discovered in the Tabon Caves in Palawan. This part of the museum also highlights the diversity of the Filipino culture-from ancient and traditional script to captivating Muslim wooden art.
ADVERTISEMENT - CONTINUE READING BELOW
Erratum: The first version of this article identified Felix Resurreccion Hidalgo's painting at the National Museum as "Las Virgenes Cristianas Expuestas Al Populacho." We apologize for the oversight; this has been corrected.
Load More Stories