10 Unique and Fun Classes to Check Out in Manila
From DJ-ing to dancing to mermaid swimming, these offbeat classes won't put you to sleep. We promise.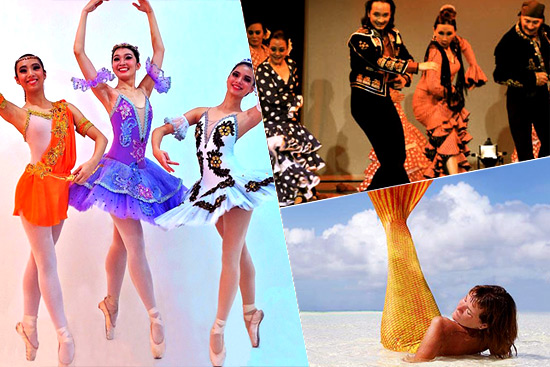 (SPOT.ph) These days, there's a class for just about anything. In a sea of seemingly endless options, we searched the metro for fun classes that stand out. They may not be your first choice, but they'll definitely keep things interesting...probably enough for you to sign up for more than just a trial session.
Also read:
10 Yoga Classes to Try
10 Places in Manila for Sports That Aren't Basketball
This list is not ranked.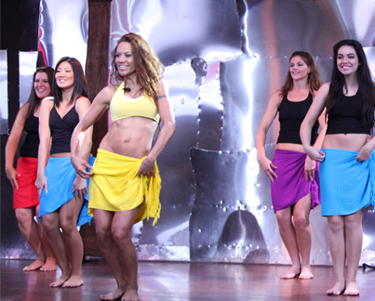 Photo via Hot Hula Fitness' website
Hot Hula Fitness
Address: Main Gym, The Rockwell Club, Amorsolo Drive, Rockwell Center, Makati City; Joya Gym, The Rockwell Club, Joya North, Rockwell Center, Makati City
Contact: 450-2994
Schedule: Monday/Wednesday/Friday, 5:30 p.m. to 6:30 p.m. (Main Gym); Saturday, 4 p.m. to 5 p.m. (Joya Gym)
www.hothulafitness.com; www.facebook.com/HOTHULAfitnessPhilippines
If the sound of toning or trimming your core already has you sweating, Hot Hula makes sure you have fun while you're at it, as you dance to Polynesian and Reggae beats. Led by certified Hot Hula instructor Vikki Santos, it's a low-impact but effective workout that takes you to the Pacific Islands-at least for an hour every week.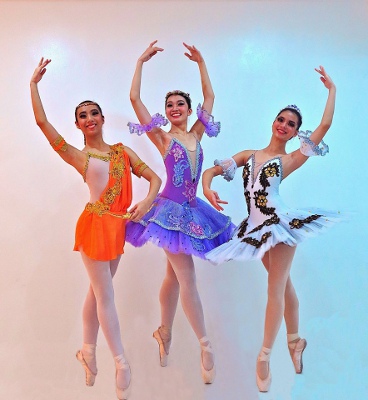 Photo via JNA Dance and Fitness Center's Facebook page
Adult Ballet at Effie Nañas Ballet
Address: JNA Dance and Fitness Center, 5/F Shangri-La Plaza Mall, Ortigas Center, Mandaluyong City
Contact: 633-7871
Schedule: Tuesday, 7 p.m. to 8 p.m.
www.jnadance.com/effie_nañas_ballet; www.facebook.com/JNADanceandFitnessCenter
Ever wanted to re-take those ballet classes your mom signed you up for when you were a kid? Head to JNA Dance and Fitness Studio where Ballet Director Effie Nañas offers classical ballet lessons to participants of all ages and shapes. Yes, that also includes the inexperienced adult.
ADVERTISEMENT - CONTINUE READING BELOW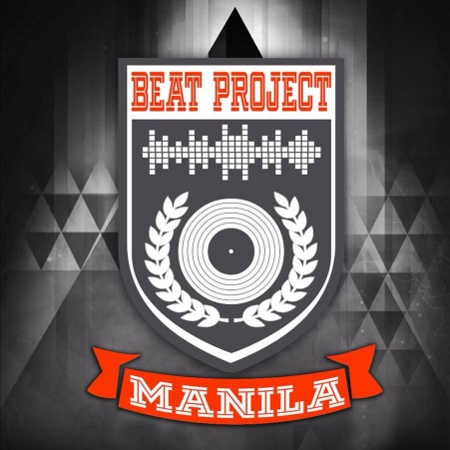 DJ-ing at The Beat Project Manila
Address: 4/F Pointe Building 2, Fort Square Plaza, 28th Street, Bonifacio Global City, Taguig
Contact: 553-0992; 0917-387-9194
Schedule: Tuesday to Sunday, 11 a.m. to 9 p.m.
www.facebook.com/TheBeatProjectManila
Get schooled in mixing music at The Beat Project Manila, conveniently located at the heart of Manila's party scene. Students will be under the tutelage of professional DJs, from getting the hang of the equipment to finally turning tables. A Basic DJ Session would rack up 10 hours of guided DJ sessions, while the Komplete Session is comprised of 20 hours of guided DJ sessions, 5 hours of basic Ableton Live, and Nightlife Mentorship. They also offer classes in production. All you need is a love for music and an eagerness to learn.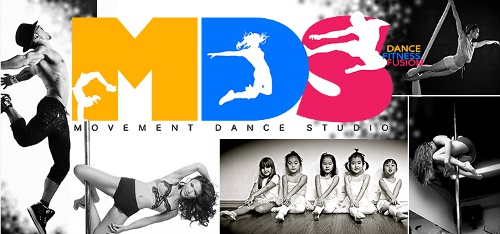 Striptease or Vegas Strip at Movement Dance Studio
Address: 2/F Jollijam Arts Center, Three Salcedo Place Building, 123 Tordesillas Street, Salcedo Village, Makati City; 4/F Kidsville, Podium Mall, Mandaluyong City
Contact: 935-5559 (Makati); 788-6527 (Mandaluyong)
Schedule: Thursday, 7:15 p.m. to 8:15 p.m. (Makati); Monday, 8:30 p.m. to 9:30 p.m. (Mandaluyong)
www.movementdancestudio.com
Spice up your usual cardio class by joining a striptease session over at Movement Dance Studio. It's a fun and well, sensual dance exercise that involves plenty of mood lighting and creatively named moves like the "whip" and the "spank." You'll feel like you're part of the Vegas Strip in no time.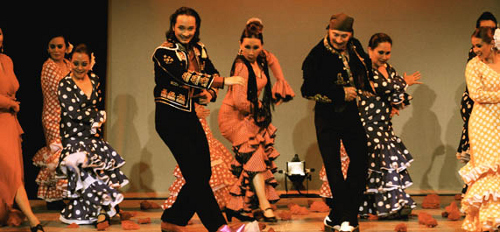 Photo via Fundacion Centro Flamenco's website
Flamenco at Fundacion Centro Flamenco
Address: 5/F SJG Building, 8463 Rockwell Drive corner Don Pedro Street, Makati City
Contact: 359-8761; 0917-810-2063
Schedule: Click here for the complete class schedule
www.centroflamencophil.com
ADVERTISEMENT - CONTINUE READING BELOW
Say si to Fundacion Centro Flamenco where you'll learn the captivating art of traditional flamenco dancing. Established and experienced teachers will start the newbie off with an Inciacion class, where participants master rhythm, hand and arm movements, and simple footwork. They also offer general classes open to all levels.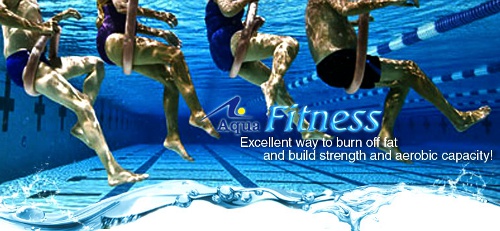 Aqua Fitness at Aqualogic Swim Co.
Address: Shangri-La Hotel, Makati City; Richmonde Hotel, Ortigas, Pasig City; New World Hotel, Makati City
Contact: 703-6386; 0917-858-2782
Schedule: Monday and Wednesday, 6 p.m. to 7 p.m. at New World Hotel
www.aqualogicswimco.com
Aqualogic Swim Co. offers specialized swimming courses for all ages and levels, including water aerobics. The exercise is generally low-impact compared to its land-based equivalent, and will have the same fat-burning and endurance-building benefits that you typically get from aerobics. Make sure to inquire about their latest Aqua Fitness schedule, and don't forget your bathing suit!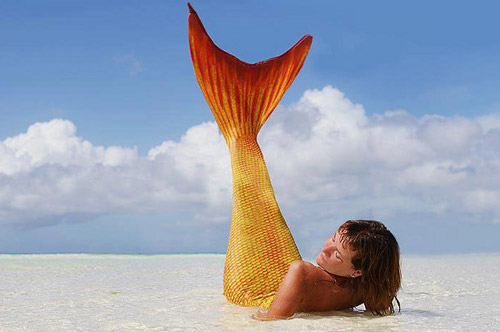 Photo via Philippine Mermaid Swim Academy's website
Mermaid Swimming at the Philippine Mermaid Swim Academy
Address: Makati Sports Club, Leviste Street, Salcedo Village, Makati City; 23 Pines Street, Congressional Avenue Extension, Quezon City
Contact: 0917-845-2752; 0922-845-2752
Schedule: Rates and class schedules vary, depending on the location. Inquire and book ahead of time!
www.philippinemermaidswimmingacademy.com; www.facebook.com/PMSAManila
Make like Ariel from The Little Mermaid and enroll in a mermaid swimming class-colorful tail included! Sign up for an introduction to "mermaiding" (roughly P1,500 for two hours), then move on to more advanced classes. You can also opt for a customized photo shoot, which includes a tail, a makeover, and shot options of under water, above water, or even both.
ADVERTISEMENT - CONTINUE READING BELOW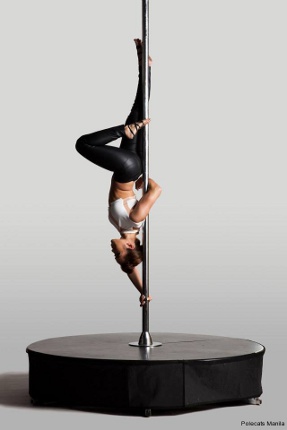 Photo via Pole Cats Manila's website
Pole Dancing at Pole Cats Manila
Address: Wellness Alliance, 22/F Strata 100, F. Ortigas Jr. Road, Ortigas, Pasig City
Contact: 631-0818; 0917-700-7653
Schedule: Click here for the complete class schedule
www.polecatsmanila.com; www.facebook.com/PoleCatsManila
Step out of your comfort zone and sign up for a pole dancing class or two. Build the foundations with a pole fundamentals class and work your way up to tougher and more challenging courses. (Check out their complete list of classes.) Sessions are on a first-come-first-served basis, and participants may sign up 30 minutes ahead of schedule. They also offer walk-in rates, if you're just looking to try it out.
Caveman Workout at Ultimate Fitness Metrowalk
Address: 2/F Metrowalk Commercial Complex, Ortigas Avenue corner Meralco Avenue, Ugong, Pasig City
Contact: 650-1890; 0915-886-9736
Schedule: Inquire ahead for available schedules and drop by from Monday to Sunday, 6 a.m. to to 10 p.m.
www.facebook.com/UltimateFitnessMNL
Warning: this is not a workout routine for the faint of heart. The workout is intense circuit training that involves heavy-duty sledgehammers, suspension training, and lifting tires that can weigh up to 150 kilos! Don't fret, beginners can join the Spartan class, and more experienced participants can sign up for tougher classes.
Yamuna Body Rolling at Up Pilates Studio
Address: Unit R-11, 3/F Allegro Center, 2284 Pasong Tamo Extension, Makati City
Contact: 551-7002; 0915-489-5589
Schedule: Monday and Friday, 12 p.m.
www.up-pilatesstudio.com
ADVERTISEMENT - CONTINUE READING BELOW
Also known as Yamuna Foot Fitness, these classes are especially designed to strengthen the feet and ease the pain that comes with wearing those (literally) killer heels. This unique 75-minute workout releases tension, and improves flexibility and circulation so you can finally wear whatever shoe you want. Sign up for individual, duet, or quartet lessons.
Also read:
10 Yoga Classes to Try
10 Places in Manila for Sports That Aren't Basketball
Load More Stories