10 Things to Do in Manila with Balikbayan Relatives
From dinner with mom to partying with cousins, we round up some ideas.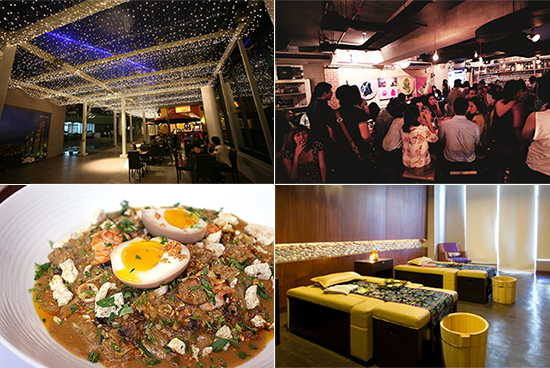 (SPOT.ph) They're here! Awesome! Now...uh...what do you want to do? Type As would say that the key to fun is preparation and, therefore, we come bearing the gift of lists to help you answer that question. From eating options to the best places to go wild with your new Instax (pasalubong, thanks Mom!), here are great ways to keep your balikbayans busy and happy during their vacation.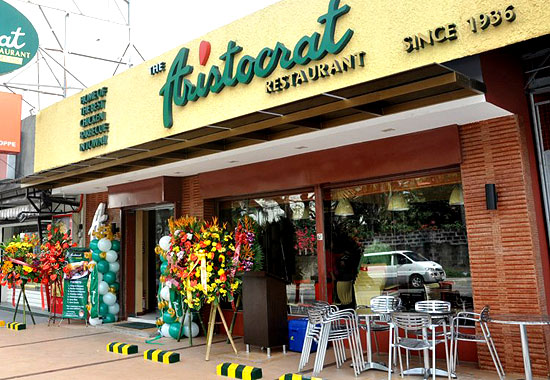 ADVERTISEMENT - CONTINUE READING BELOW
1. Feast on Nostalgia: 10 Restaurants that Balikbayans Crave the Most
Jollibee's gradually buzzing toward foreign soil, but there's nothing quite like Ma Mon Luk or MilkyWay-especially when you're dining together. We're all granted the right to be sappy on Christmas!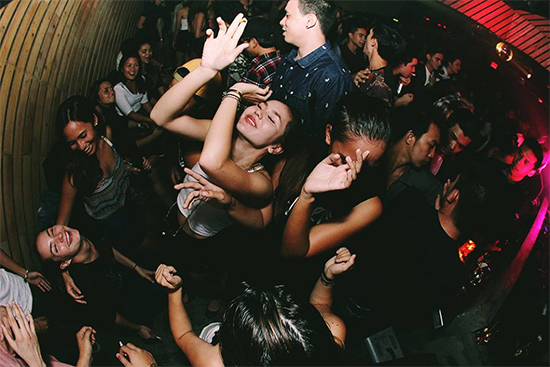 CONTINUE READING BELOW
Recommended Videos
Photo from Black Market's Facebook page
ADVERTISEMENT - CONTINUE READING BELOW
2. Dance, Dance, Dance: The Bar-hopper's Guide to Manila: A Hangout for Each Day of the Week
Night out with the cool cousins? We have the answer. Pick a day. Any day. There's Bad Decisions Wednesday at Black Market and a Thursday Throwdown at Big Bad Wolf. Heck, do a World's End and see how much partying you can take. (On second thought: Keep it chill. That's our advice.)*
* Club events subject to change without prior notice.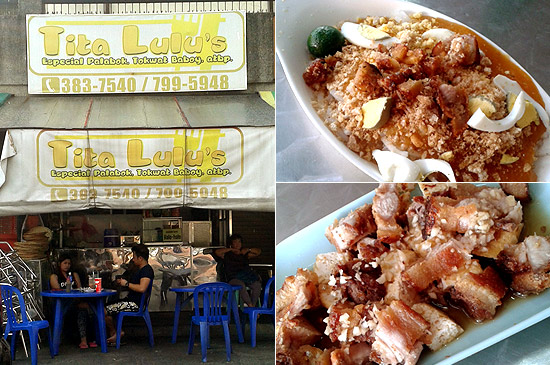 ADVERTISEMENT - CONTINUE READING BELOW
3. Food Trip: 10 Must-try Holes-in-the-Wall in Manila
Our 2014 edition of this list is out! Nothing says home like eating palabok on the side of the road. Breathe in that distinct scent of Metro Manila.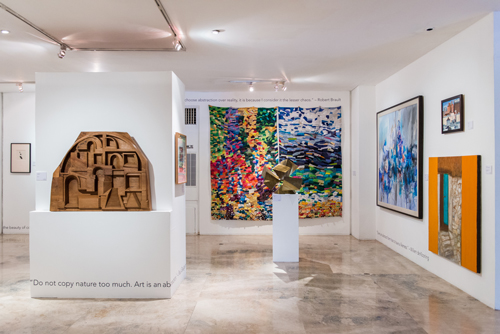 4. Culture Vultures: Top 10 Art Galleries in Metro Manila and Top 10 Museums to Visit in Manila
ADVERTISEMENT - CONTINUE READING BELOW
If you see Tito or Tita posting photos from the MoMA or posing with public art installations, it's imperative that you gallery-hop with them.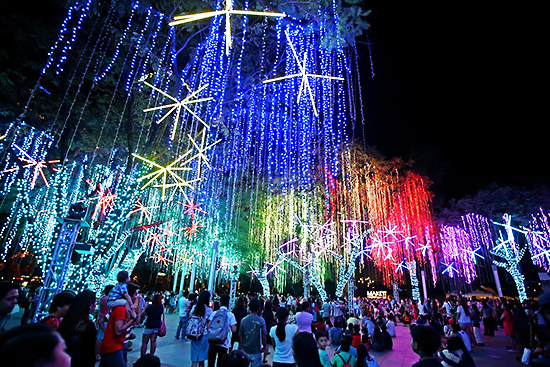 5. Selfie Time: Manila in Photos: It's Christmas Time in the City! (2014)
Jump shot, wacky, and "ahrt"-take all the photos you need!
ADVERTISEMENT - CONTINUE READING BELOW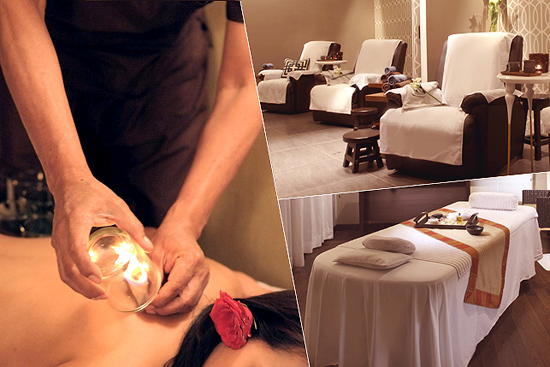 6. Royal Treatment: 10 Must-try Spa Treatments in Manila
Don't forget: This is a vacation. They were workin' hard for ya, so remember the R and R.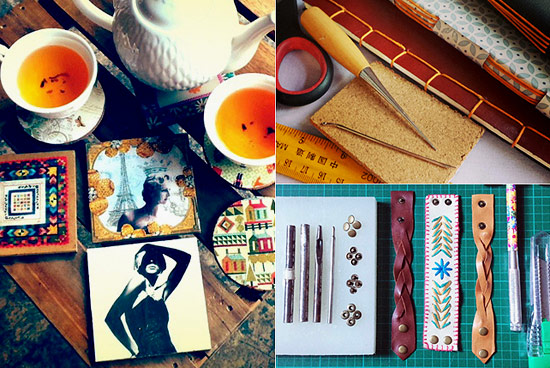 ADVERTISEMENT - CONTINUE READING BELOW
7. Do-It-Yourself Together: A Guide to Crafting in Manila: Where to Go to Get Creative
Make bracelets for each other. Who cares if it's in style or not? And, since snail mail has made a comeback, brush up on your calligraphy skills for future postcard exchanges.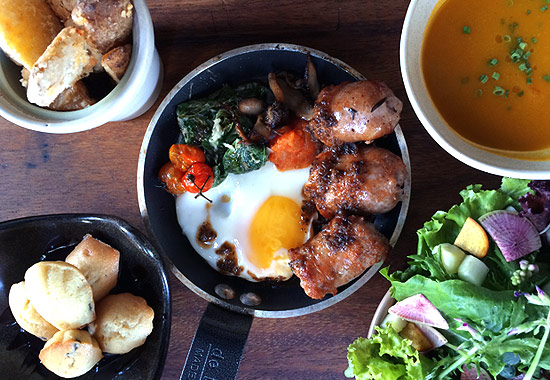 8. Dining Expedition: Best of Manila: 50 Great Restaurants of 2014
ADVERTISEMENT - CONTINUE READING BELOW
We understand that a lot of eating is involved in our daily lives. So here: 50 great options. You're very, very welcome.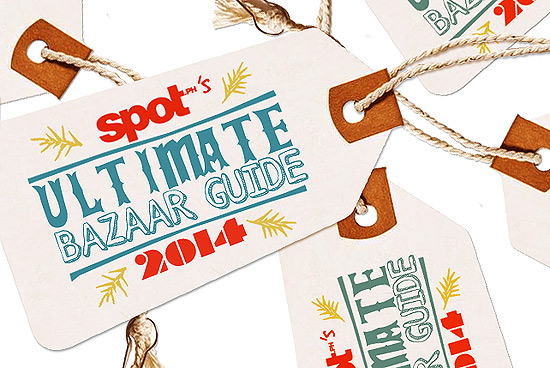 9. Shopping Local: SPOT.ph's Ultimate Bazaar Guide 2014
The best in local handicraft all laid out for their perusal...with locally sourced (organic) food stuff to boot. Check the website for the most recent list and may we also suggest swinging by Greenfield Weekend Market? The booths are interesting and it's a five minute walk away from two big malls, which brings us to...
ADVERTISEMENT - CONTINUE READING BELOW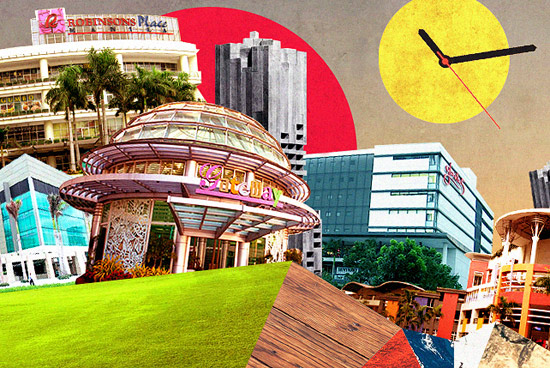 10. State of the Nation through Malls: SPOT.ph Roundup: Mall Hours for the Holidays
You know how they always tell you that the market is the best place to start feeling your way through a new place? Well, the mall's a good spot for your relatives to check out what was and what is in the city. Shopping with Mommy and Daddy aside, there's also the interesting compare and contrast situation, e.g., "Mas malaki yung servings abroad" and "Uy, ang cheap nito dito!"
ADVERTISEMENT - CONTINUE READING BELOW
Share this story with your friends!
---
Help us make Spot.ph better!
Take the short survey
Load More Stories