20 Things to Do This Weekend: January 15 to 19
Get your burning book questions answered by Michelle Hodkin, sate your cravings with brunch and merienda buffets, tap into your artsy side, and more.
(SPOT.ph) We know you're already looking forward to the weekend-how could you not? It's five days long! We zero in on the events you shouldn't miss.
Check out SPOT.ph's Gig Guide: 10 Gigs and Parties to Go to This Week: January 14 to 17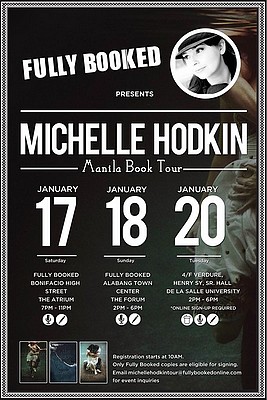 Get your favorite young adult books signed by Michelle Hodkin as she drops by Manila for a book tour. Catch her at Fully Booked Bonifacio High Street on January 17, 7 p.m., at Fully Booked Alabang Town Center on January 18, 2 p.m., and at the De La Salle University campus on January 20, 2 p.m.
Here's a chance to get answers to those burning questions, so come prepared. The event will begin with a Q&A, followed by the book signing. The official event photographer will take a photo of you with Michelle Hodkin, to be posted on Fully Booked's Facebook page. Only Fully Booked copies of Unbecoming of Mara Dyer, Evolution of Mara Dyer, and Retribution of Mara Dyer are eligible for signing during the event.
ADVERTISEMENT - CONTINUE READING BELOW
For more information, click here.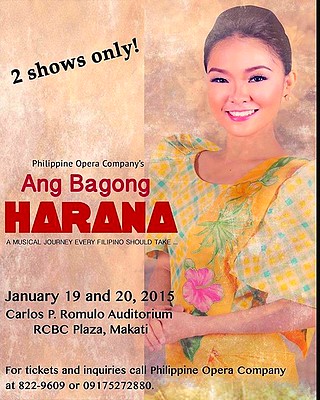 CONTINUE READING BELOW
Recommended Videos
Don't miss Ang Bagong Harana on January 19 and 20, 8 p.m., at the Carlos P. Romulo Auditorium in the RCBC Plaza. It's a show that's meant to remind us of the songs that served us well in the past, and are still quite relevant to this day. Say farewell to the production with its limited run and say hello to a new season in October 2015!
For tickets and inquiries, call 822-9609 or 0917-527-2880.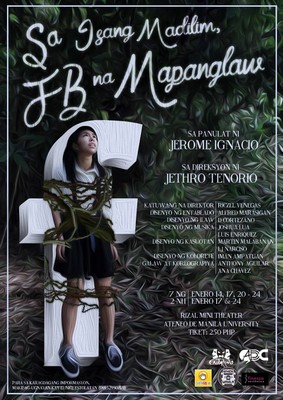 ADVERTISEMENT - CONTINUE READING BELOW
Get your tickets to Sa Isang Mapanglaw, FB na Mapanglaw, which opened on January 14 at the Rizal Mini Theater in the Ateneo de Manila University. You can still catch the show on January 17, 20, 21, 22, 23, and 24.
Inspired by the play Friendster written by Edward Perez, Ateneo ENTABLADO amplifies its socio-political identity through this contemporaneous play. Directed by Jethro Niño P. Tenorio, the play addresses the issue regarding the removal of Filipino courses from tertiary level curricula. It tackles the issue through a digitalized portrayal of characters from Philippine literature, such as Ibong Adarna, Florante at Laura, Noli Me Tangere, and El Filibusterismo. It depicts mistaken attributions concerning Philippine language and literature by looking towards its characters in a new light.
For tickets, call 0927-962-7737.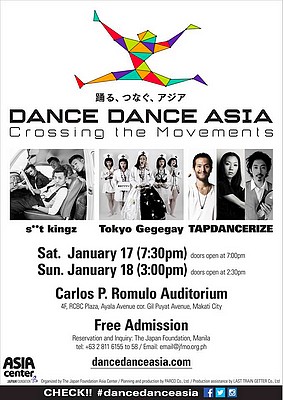 Street dance, including not only hip-hop but a variety of genres such as jazz and contemporary dance, is at the forefront of Dance Dance Asia, a long-term project by the Japan Foundation Asia Center that promotes exchange and collaboration among street dance groups in ASEAN countries.
ADVERTISEMENT - CONTINUE READING BELOW
For 2015, its debut year, the event is dubbed Dance Dance Asia: Crossing the Movements. The project kicks off in the Philippines with the Japan Foundation, Manila welcoming three Japanese street dance groups: s**t kingz, Tokyo Gegegay, and TAPDANCERIZE. The groups will render show-stopping performances at the Carlos P. Romulo Auditorium in RCBC Plaza on January 17, 7:30 p.m., and January 18, 3 p.m. Both shows are open to the public and free, but pre-event registration is required.
Prior to the shows, the groups will also conduct free dance workshops on January 15 and January 16 at the Steps Dance Studio in Makati City. Each group will hold one workshop session per day. Participants strictly need to have sufficient experience or advanced skills in streetdance or contemporary dance.
For more information, click here or call 811-6155 to 58.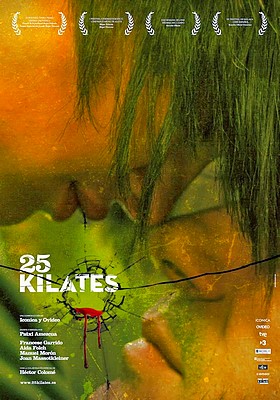 Catch the screening of 25 Karats on January 17, 2 p.m., at the Instituto Cervantes. The film is about a young girl (who is a thief), and her crooked dad (who is in trouble). They get attached to a debt collector whose life is in turmoil, too. Together, they hatch a plan to solve their problems. The film is part of Instituto Cervantes' Spanish Film Noir series, presented with the Embassy of Spain in the Philippines and Film Archives of the Spanish Agency for International Development Cooperation.
ADVERTISEMENT - CONTINUE READING BELOW
For more information, call 526-1482 to 85.

On January 17 and 31, the biggest little theater in the metro's busiest shopping hub is bringing back The Teatrino Film Series for Philippine cinema buffs who want to view and review acclaimed independent films that were shown on limited engagement only in commercial theaters. Tickets are priced at P200 on a first-come-first-served basis.
Giving in to insistent public demand, the Music Museum Group starts the series with Dagitab, the Cinemalaya 2014 hit, at 5 p.m., followed by Six Degrees of Separation from Lilia Cuntapay, the 2011 mockumentary feature film starring Lilia Cuntapay and directed by Antoinette Jadaone, at 7:30 p.m. This film won 6 awards in the Cinema One Originals Digital Film Festival, including a Best Actress for Cuntapay. On January 31, Cinemalaya crowd favorite Sana Dati by Jerrold Tarog will be screened at 5 p.m, while Mayohan, a film about the May month celebrations in Infanta, Quezon, starring Lovi Poe, at 7:30 p.m.
ADVERTISEMENT - CONTINUE READING BELOW

For ticket inquiries, call 722-4501, 722-8310 local 116, or 721-6726.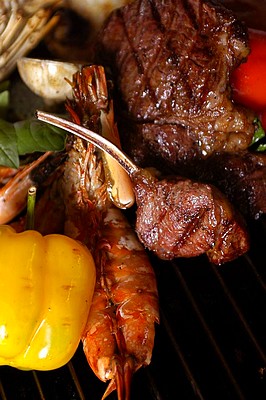 The Peninsula Manila's Barbecue by the Pool is back every Friday and Saturday evening! What better way to kick start your weekend than by indulging in freshly grilled meats, the choicest seafood, and a delectable array of desserts while enjoying the al fresco setting of the poolside. During these cool months, savor the freshest catch and prime cuts that are grilled to perfection while you enjoy the refreshing breeze. It's priced at P1,750++ per adult and P990++ per child.
For inquiries or reservations, call 887-2888 or e-mail diningpmn@peninsula.com.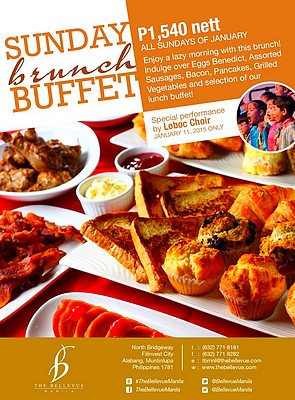 ADVERTISEMENT - CONTINUE READING BELOW
Gather the family and head over to The Bellevue Manila's Cafe d'Asie for a sumptuous Sunday Brunch Buffet! Enjoy a lazy morning and indulge over Eggs Benedict, Assorted Sausages, Bacon, Pancakes, and Grilled Vegetables, among others! Feast over these and more for only P1,540 nett.
Café d'Asie's all-day buffet offers many tasty selections including top picks like fresh salmon sashimi, high-grade steaks, bread and butter pudding, and delicious cakes and pastries. Amid such a veritable feast is the buffet's centerpiece, a magnificent slab of US Prime Rib cooked to your liking.
For reservations, call 771-8181 local 8020 or e-mail dine@thebellevue.com.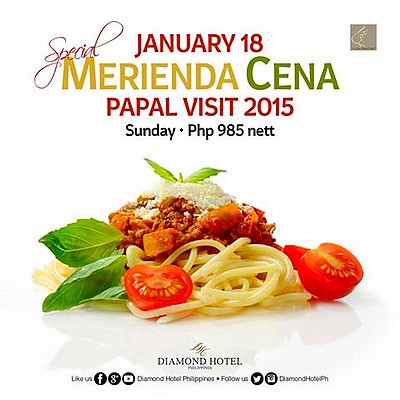 Have a taste of the Pope's favorites at Corniche's Merienda Buffet featuring a pasta station, signature desserts, and more! Catch the live telecast of the Holy Mass at Rizal Park on the widescreen displays at Corniche in the Diamond Hotel. A special themed-dinner buffet will also be available at Corniche on these dates:
ADVERTISEMENT - CONTINUE READING BELOW
January 15: Italian Buffet
January 16: Argentinian Buffet
January 17: Seafood and Steak Night
January 18: Rome Meets Manila Buffet
Prior reservations encouraged. Call 528-3000 or e-mail restaurant_rsvn@diamondhotel.com.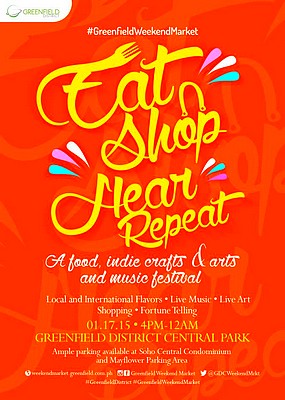 This weekend is the perfect time to Eat, Shop, Hear, Repeat! Drop by the Greenfield Central Park on January 17, 4 p.m., for a food, indie crafts and arts, and music festival! Enjoy local and international flavors, live music, live art, shopping, and fortune-telling. Relax and unwind with your friends and family!
For more information, click here.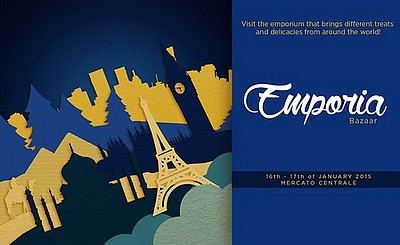 ADVERTISEMENT - CONTINUE READING BELOW
The Ateneo Management Economics Organization (Ateneo MEcO), the premier investment organization of the Ateneo, celebrates its 25th year anniversary with a new avenue for entrepreneurs to showcase their businesses. One of the most anticipated annual projects of the organization is the Emporia Bazaar, happening on January 16 and 17, 6 p.m. to 1 a.m., at the Mercato Centrale in Taguig.
Emporia is a one-weekend event that intends to celebrate the diversity in cultures around the world through food and other experiences. Ateneo MEcO is inviting food and non-food concessionaires, as well as guests to share this wonderful experience by participating and attending. Catch musical performers like bands and DJs, too!

For more information, e-mail emporia1415@gmail.com or call 0917-865-1173.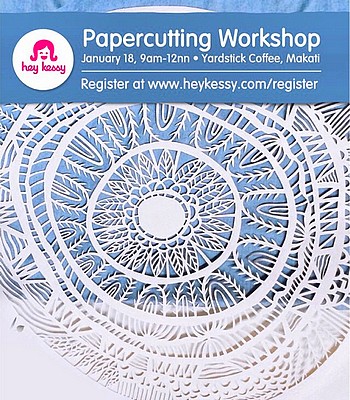 Sign up for a Papercutting Workshop with Hey Kessy, happening on January 18, 9 a.m., at Yardstick Coffee in Makati. The workshop is inclusive of a craft knife, personalized cutting mat, different types of paper, practice sheets and templates, a DIY frame kit, and snacks. Hey Kessy aims to promote arts and crafts conducting workshops and events that will help foster an encouraging community of crafters, makers, and artists.
ADVERTISEMENT - CONTINUE READING BELOW
To register, click here.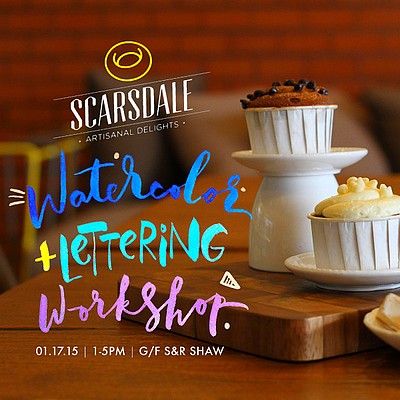 Prepare your eyes, crafty hands, tummies and phone cameras! Get your crafts on at a Watercolor + Lettering Workshop with The Googly Gooeys, happening on January 17, 1 p.m., at Scarsdale Shaw Boulevard. The workshop fee is P2,600, inclusive of watercolor worksheet, round watercolor brushes, 8-color Prang set, Staedtler pencil, eraser, and Googly Gooeys Tote Bag.
Scarsdale Artisanal Delights is named after a town in one of the northern suburbs of New York City. From the same team that brought you Go Nuts Donuts, Scarsdale is a relaxing and quirky cafe at the ground floor of S&R Shaw Boulevard that offers hand crafted desserts.
To register, click here.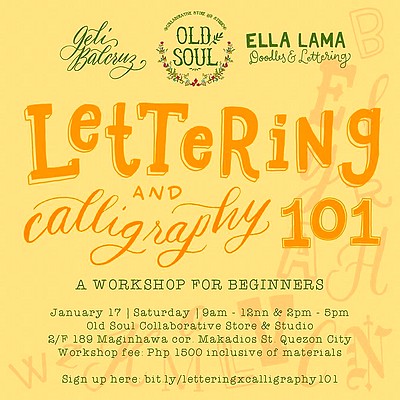 ADVERTISEMENT - CONTINUE READING BELOW
Here's a workshop for beginners! Learn all about the basics of calligraphy at Lettering and Calligraphy 101 with Ella Lama on January 17 at Old Soul Collaborative Store and Studio. The two sessions are scheduled at 9 a.m. and 2 p.m.
The workshop is meant to educate people that lettering and calligraphy are two different disciplines. Lettering is the art of drawing letters, while calligraphy is the art of writing beautiful letters. Discover which of the two is your craft.
Workshop fee is P1,500.
To sign up, click here.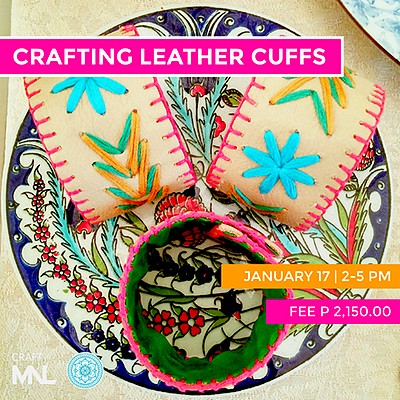 Learn how to personalize your leather cuffs at a Leather Cuff-Making Workshop on January 17, 2 p.m., at the Craft MNL Makati workshop space. The fee is P2,150.
Janina Arias and Patricia Peralta of Soulflower will discuss the basic materials, how to measure, make adjustments and cut leather according to your wrist size, how to make a magic braid with your cut leather, how to add button snaps to leather, basic embroidery stitches, how to make a simple embroidery pattern on leather, and how to add lining to embroidered leather. In three hours, get to make 10 leather cuffs!
ADVERTISEMENT - CONTINUE READING BELOW
To sign up, click here.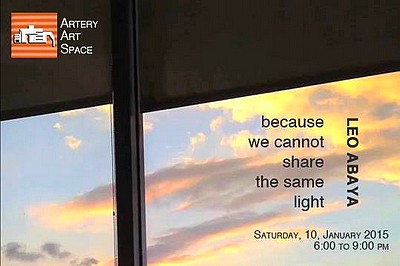 Catch Leo Abaya's because we cannot share the same light at the Artery Art Space. The exhibit is on display until January 31.
The exhibit features a video installation of time-lapse pictures of non-events made possible by the absence of someone or something desired. Through this exhibit, Abaya explores the weave of chance happenings that lend itself to interpretation, symbolic, personal, or otherwise, which ponders on the production of images and the nature of subjectivity.
Leo Abaya is a visual artist and a teacher of Studio Arts at the University of the Philippines (UP) College of Fine Arts where he earned his BFA degree. Under a UP Fellowship, he obtained MA Fine Art at the Winchester School of Art, University of Southampton in the United Kingdom. He first exhibited solo in 1997, and has joined group shows in the country and abroad. He has since complemented his transmedia studio practice with design in film and theater, and eventually curation of exhibitions in the Philippines and the region.
ADVERTISEMENT - CONTINUE READING BELOW
For more details, call 725-2837 or e-mail arteryartspace@gmail.com.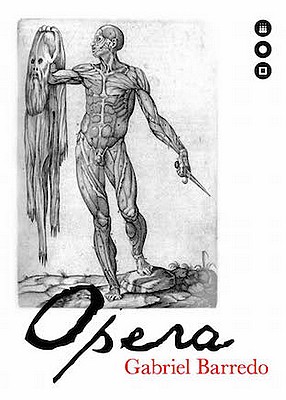 Drop by Silverlens Gallery and see Opera by Gabriel Barredo. The exhibit is on display from January 17 to February 21. In his latest work, he invites us to view the body itself, asking us to confront the mortality of the corpse, to contemplate upon its passing and empathize if not make sense of its beauty.
As much as Barredo has set up a place for mourning, he has also given us an altar for rebirth. He allows the light in to suffuse the environs he has created with an air of transcendence. One can glean through the tableaux of surgical instruments, exposed organs, and faces contorted at the height of their screams, the palpable presence of the divine and the tranquility of release it bestows. Though there is no overt religious imagery (implements of modern medicine on display), the secular space is one of communion. Amid the slaughter and carnage, we are in the presence of the faithful departed.
ADVERTISEMENT - CONTINUE READING BELOW
For inquiries, call 816-0044 or 0917-587-4011, or e-mail info@silverlensgalleries.com.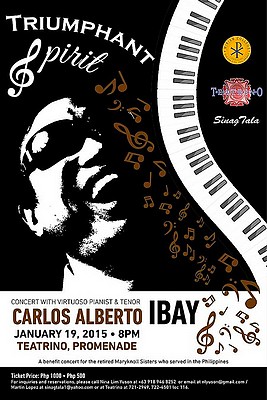 Ever a charismatic artist, Carlos Ibay shares his joie d' vivre and love for life with audiences and fans, on and off the stage.The Triumphant Spirit: Concert with Virtuoso Pianist and Tenor Carlos Alberto Ibay is for the benefit of the retired Maryknoll Sisters who served in the Philippines. Catch him on January 16, 4 p.m., at The Block SM City North EDSA and on January 19, 8 p.m., at Teatrino. Tickets for the second show ar priced at P500 and P1,000.
Carlos Alberto Ibay is an accomplished concert pianist and a singer. While blind, he is gifted with a rich tenor voice and is fluent in seven languages. His vocal repertoire ranges from opera arias and sacred songs to the great American standards and the songs of Italy, Spain, France, and the Philippines.
For ticket inquiries, call 721-2949 or 722-4501 local 116.
ADVERTISEMENT - CONTINUE READING BELOW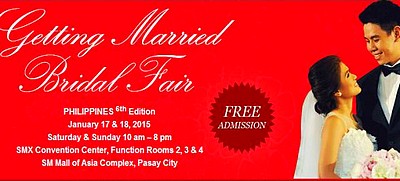 Be a part of the Getting Married Bridal Fair with the most sought after wedding suppliers in the country happening on January 17 and 18, 10 a.m., at the SMX Convention Center.
With the most reliable and credible suppliers in the wedding industry, soon-to-be-weds have more options to achieve their dream wedding. Gain more ideas and learn insights from the wedding experts when they take the stage to share valuable ideas and inspiration.
Expect bigger promos, discounts, and freebies, so you can finally complete your long list of wedding details. What's more, wonderful prizes and gift certificates will also be raffled off to lucky attendees! Performances from the best musicians in the wedding industry, fashion shows, and floral exhibits are also slated to happen in this two-day event.
To register, click here.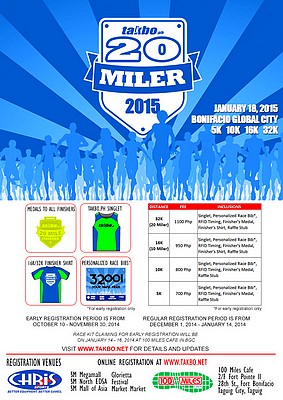 ADVERTISEMENT - CONTINUE READING BELOW
Sign up for the Takbo.ph 20-Miler 2015, happening on January 18 at the Bonifacio Global City. Registration is priced at P700(5K), P800 (10K), P950 (10-mile 16K), and P1,100 (20-mile 32K).
You may register at the following sites:
Chris Sports Market! Market!
Chris Sports SM Megamall
Chris Sports SM North EDSA
Chris Sports SM Mall of Asia
Chris Sports Glorietta
Chris Sports Festival Mall
100 Miles Cafe
For more information, click here.
Share this story with your friends!
---
Help us make Spot.ph better!
Take the short survey
Load More Stories