5 Latin American-themed Things to Do in Manila
Try something Argentine, since Pope Francis is here!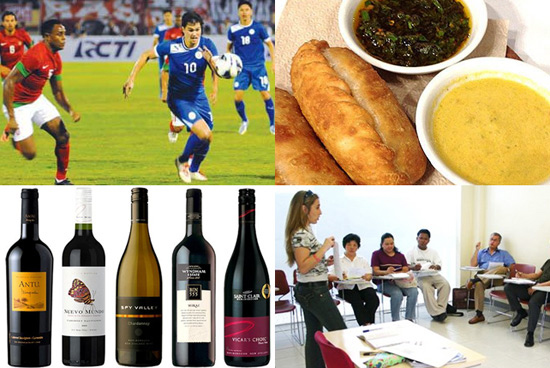 (SPOT.ph) In case you've been living under a rock, Pope Francis is in Manila. He's originally from Argentina, and we Filipinos may have more things in common with him than it seems. You may or may not be participating in any Papal Visit-related activities while His Holiness is here, but you can at least try out some of the things his fellow countrymen take pride in-from their native tongue to their drink of choice.
Here are five Argentine and Latin American things you could do in Manila, at any time of the year.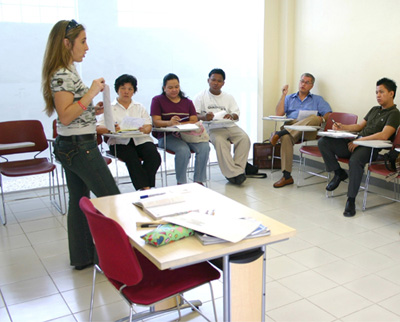 Photo via Instituto Cervantes
Learn Spanish
Several reports say that the Argentinian way of speaking Spanish has a bit of an Italian accent in there, too. But nonetheless, it's always fun to learn something else other than por favor and gracias. Universities like Ateneo's Department of Modern Languages and UP Diliman's Department of European Languages offer courses open to outsiders in different levels throughout the year; while the Berlitz Language Center offers private or group classes as well as courses for kids and teens from ages 4 to 12. If you're leaning towards turning into a pro, Instituto Cervantes organizes their curriculum as dictated by the Instituto Cervantes headquarters in Spain.
ADVERTISEMENT - CONTINUE READING BELOW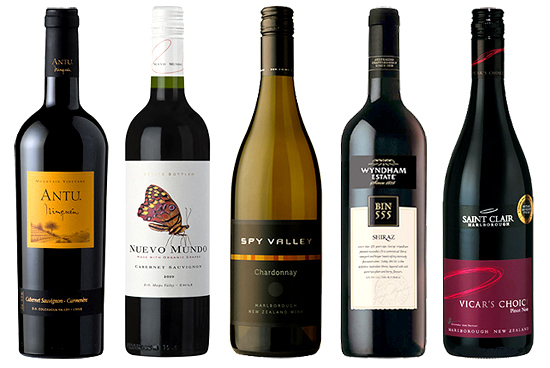 CONTINUE READING BELOW
Recommended Videos
Sign up for a wine-tasting or wine appreciation class
Whether it's oenology (the study of winemaking) or viticulture (the study of grapes and growing or cultivating them) that you're after...or admit it, you just love drinking wine, then you've definitely ticked off another Argentinian pastime on the list. Wine is Argentina's national liquor, and certain regions of the country are known to develop interesting varieties of whites and reds. While there are sporadic events lined up at hotels and wine bars for tasting events, or short courses and appreciation dinners hosted by Enderun or Manila Wine (which specializes in wines of the French kind), you're welcome to try some great wines under P1,000 in the comforts of your own home, for a fraction of the cost.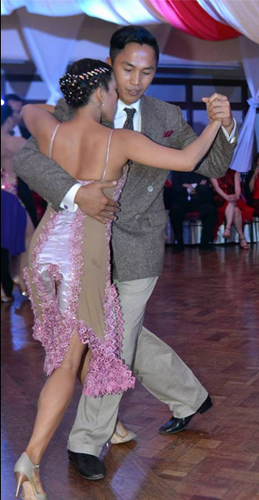 ADVERTISEMENT - CONTINUE READING BELOW
Photo via Tango de Manila
Stay in a "Tango Guest House" (and dance the tango while you're at it)
Every long weekend calls for some much-needed R&R, so why not try one that makes you feel Argentinian? Casa Amapola is a hotel bed and breakfast located in Palm Village, Makati that also happens to offer tango classes. Apart from the tango, you can also take up yoga, belly-dancing, capoiera, or ballet, should you find those more up your alley. And for even more exciting news: Tango instructor Ogie Mendoza is also the B&B's general manager. That's what you call dedicated service.
Ballroom dancing once hit it big in Manila, and we shouldn't be surprised that tango still has an avid fan base in the city. You can take up classes or attend all things tango via Tango de Manila (led by Jorge Amparado). For the summer, the Manila Tango Club is hosting the Manila Tango Festival and Championship 2015 (MTFC) from April 30 to May 3, with artists coming from (yep, you guessed it) Buenos Aires, Argentina.
Casa Amapola Manila is at 257 Amapola Street, Palm Village, Makati City (895-4576).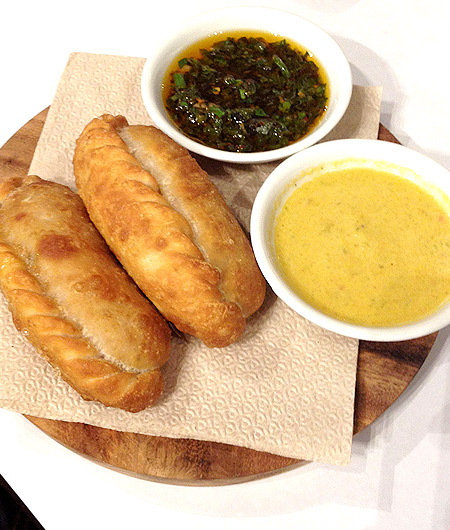 ADVERTISEMENT - CONTINUE READING BELOW
Indulge in Argentinian and Latin American cuisine
For a city that never runs short of great food, it's no surprise that Argentinian and Latin American cuisine have also entered our shores. To familiarize yourself with Argentinian food there's Gaucho and La Cabrera, while Brasas specializes in Latin American street food. Brasas also holds occasional events such as a salsa street party, and Danza Latina (at SM Jazz) in case you want to amp up your Latin American experience.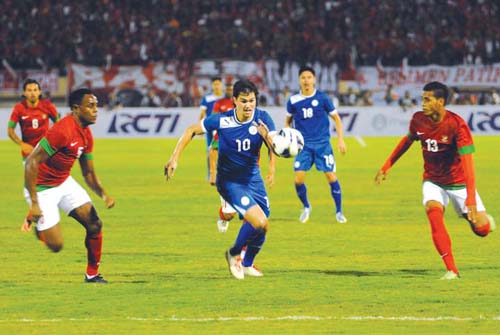 Photo via Manila Bulletin
Play football...or soccer
Although basketball will forever hold a special place in Filipinos' hearts, football has become a surprise hit in recent years, perhaps thanks to the Azkals. There is still an ongoing debate on its official name, but whether you call it football or soccer, there are plenty of groups devoted to the sport in Manila for you to consider. Football Manila and Manila Soccer Academy are just two organizations that have built a solid community of football and soccer enthusiasts in the city, but you can also go do your own thing-find some friends (or strangers, whatever floats your boat), find an open field (perhaps your old campus has one you can revisit), bring a ball, and let the games begin!
ADVERTISEMENT - CONTINUE READING BELOW
For other Latin American pursuits, there's also Capoiera, a Brazilian martial art which combines fight, dance, rhythm, and movement. You'll even be doing something that's already been UNESCO certified.
Share this story with your friends!
---
Help us make Spot.ph better!
Take the short survey
Load More Stories