10 Dude Hangouts in Manila
We list 10 of the most guy-friendly places in the metro.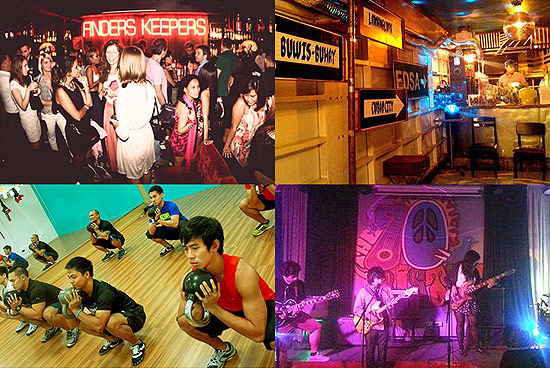 (SPOT.ph) Men are such creatures of habit that if they like a place, they most certainly will go back to it again and again (and again). Much like the hobbies they choose, you can tell a lot about a guy by where he spends his time. Whether it's sports, food, music, or other pursuits, men often depend on some tried-and-tested places in the metro to satisy their every want and need. Here are 10 of them.
ADVERTISEMENT - CONTINUE READING BELOW
CONTINUE READING BELOW
Recommended Videos
Also read: 10 Fab Places for Fashionistas in Manila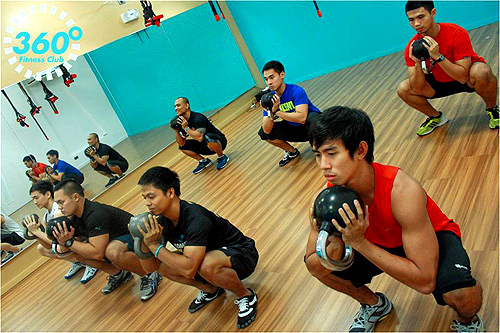 360 Fitness Club
Perfect for: The fitness-conscious
Gyms are typically filled with men, but the atmosphere at 360 Fitness Club isn't the intimidating and testosterone-filled sort. You won't find narcissist types who keep checking themselves out in the mirror. With a good ratio of male to female members, it's a great place to meet new people, while doing functional workouts.
ADVERTISEMENT - CONTINUE READING BELOW
Click here for a list of branches.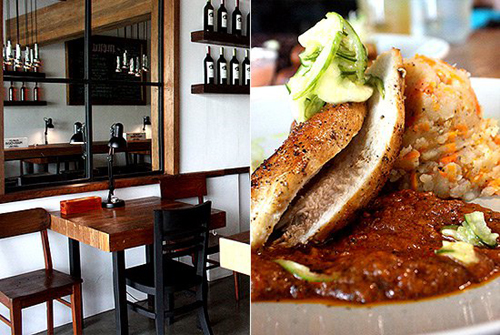 Runner's Kitchen
Perfect for: Runners and triathletes
Endurance athletes are quite hard to chase (literally). Once they're done swimming, biking, or running (or all three), you'll likely find them at Runner's Kitchen having a post-workout meal. It has a cozy ambience and healthy eats like Malunggay Pesto Pasta, Smoked Wild Boar Carbonara, and Black Rice Champorado, to name a few.
ADVERTISEMENT - CONTINUE READING BELOW
Runner's Kitchen is at 74 Creekside Square, Tomas Morato Avenue, Quezon City.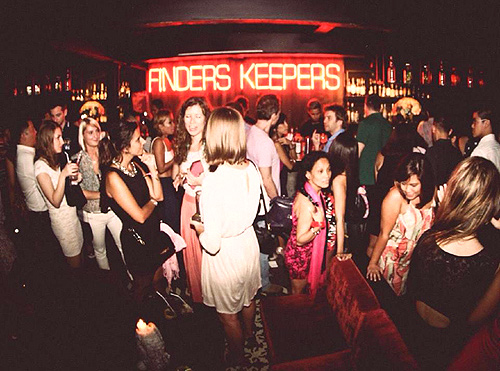 Finders Keepers
Perfect for: Mysterious and cocktail-swigging dudes
Located in an area in Makati that's not packed with party goers, Finders Keepers draws the type of man who prefers a more intimate kind of Friday night. The bar is dimly lit, plays curated music, and serves crafted cocktails, plus it even has a nice selection of beers and spirits. It's definitely a cozy spot for conversation.
ADVERTISEMENT - CONTINUE READING BELOW
Finders Keepers is at Warehouse 5, La Fuerza Plaza, 2241 Don Chino Roces Avenue, Makati City.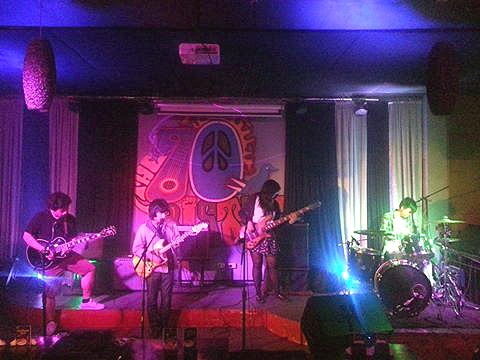 The 70's Bistro
Perfect for: Musicians
Your Tito might've talked about how he went to 70's Bistro during his heydey, but don't worry, this place has been upgraded since then. It's fully air-conditioned with a nice selection of food and drinks. Still, it's a good joint to watch gigs of popular and upcoming bands at less than P500 cover charge. (And yes, sometimes, your Tito's favorite band still plays here.) All types of musicians make a pilgrimage to this spot, so there's a wide range of musically gifted men who swing by every so often.
ADVERTISEMENT - CONTINUE READING BELOW
The 70's Bistro is at 46 Anonas Street, Project 2, Quezon City.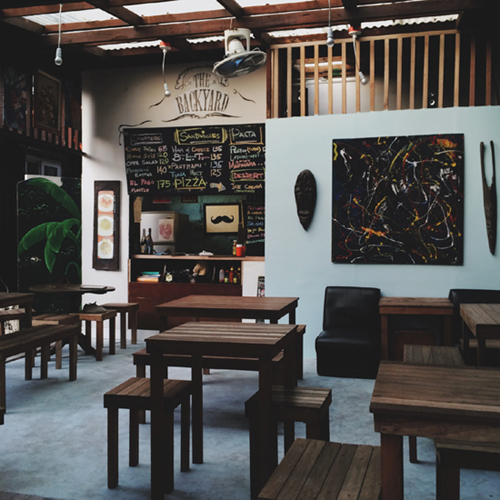 Z Compound
Perfect for: Artsy types
A cheap-eats food court compound at Teachers Village, Z Compound has a nice selection of food kiosks that serve a variety of cuisines. There's Persian, Japanese, Chinese, Thai, burgers, and lots of deep-fried eats. Maybe it's the proximity to UP, because musicians and artsy guys tend to hang out here. Too bad they stopped serving alcohol.
ADVERTISEMENT - CONTINUE READING BELOW
Z Compound is at 33A Malingap Street, Teachers Village, Quezon City. Open daily from 10 a.m to 12 a.m.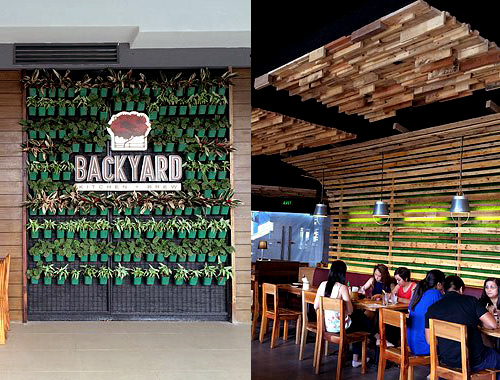 Backyard Kitchen + Brew
Perfect for: Sports loving dudes who like to drink a few
One of the newer establishments to open at UP Town Center, this spot is a resto that serves a wide range of comfort food. In the evenings, it becomes a cozy hangout place that serves a variety of beers including flavored ones. Some nights, they have a DJ spinning beats. It's also a go-to when there's a viewing party for a big sports event.
ADVERTISEMENT - CONTINUE READING BELOW
Backyard Kitchen + Brew is at 2/F UP Town Center, Katipunan Avenue, Quezon City.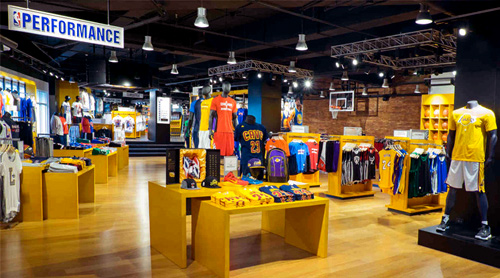 NBA Store
Perfect for: Hoops junkies and sneaker heads
There's no doubt that a large percentage of Pinoy men love basketball. Being the biggest NBA Store outside of the US (also the first in Southeast Asia), the NBA Store in Glorietta attracts its fair share of guys. With apparel and items for all 30 teams and footwear, there's surely something for everybody here.
ADVERTISEMENT - CONTINUE READING BELOW
The NBA Store is at Levels 1 and 2, Glorietta 3, Ayala Center, Makati City. Open from 10 a.m. to 9 p.m (Sunday to Thursday) and 10 a.m. to 10 p.m. (Friday and Saturday).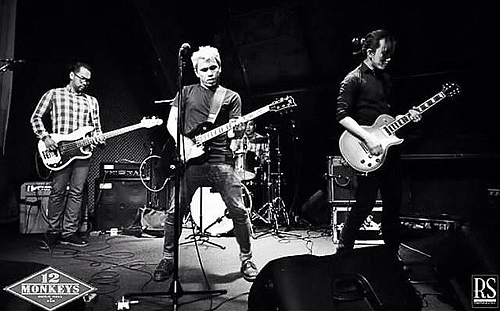 12 Monkeys Music Hall and Pub
Perfect for: Upscale music-loving dudes
Think tugsh-tugsh set-up but with a live band. That's precisely the vibe of 12 Monkeys Music Hall and Pub, with its swanky interiors and cozy couches. The country's popular bands play here, and you won't have to deal with big crowds when you reserve a table. Ladies who are looking to meet guys on a night out can already cite (insert band name here) as something they have in common.
ADVERTISEMENT - CONTINUE READING BELOW
12 Monkeys Music Hall and Pub is at 5/F Century City Mall, Kalayaan Avenue, Makati City.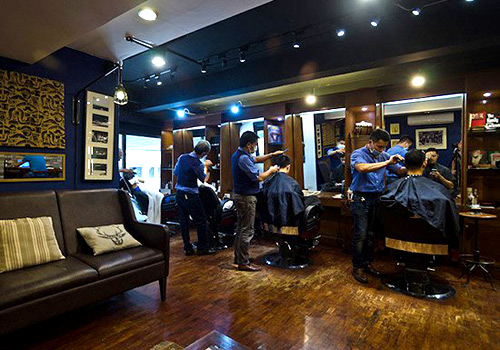 Felipe & Sons Baberdashery
Perfect for: Well-groomed gents
What in the world is a barberdashery? Felipe & Sons is a mix of two things: an old-school barbershop and a haberdashery where men can get custom-made clothes and footwear. The place aims to revive Manila swagger. Men can discover their inner Don Draper here and the ladies can meet him here also.
ADVERTISEMENT - CONTINUE READING BELOW
Felipe & Sons Barberdashery is at Mezzanine A, LPL Mansion, 122 San Agustin Street, Salcedo Village, Makati City (0917-577-2490, 949-7703).
Also read: Making the Cut: A Guy's Guide to Manila's Cool Concept Barbershops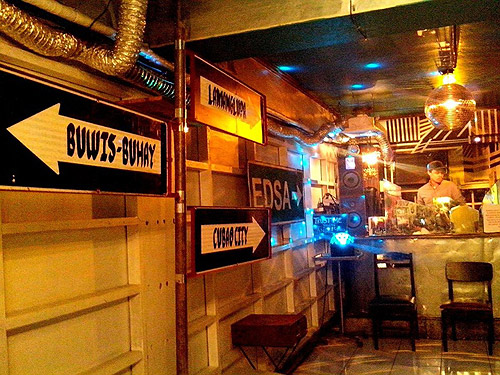 Today x Future
Perfect for: Hipsters
It's a bar, restaurant, art gallery, bookstore, and dance floor all rolled into one. Sometimes bands play here, but often it's a DJ with funky beats that people groove to. This spot is for the younger, bitin-pants wearing dudes. If you're a lady who digs that, check this spot out.
ADVERTISEMENT - CONTINUE READING BELOW
Today x Future is at 7 General Malvar Street, Araneta Center, Cubao, Quezon City.
Also read: 10 Fab Places for Fashionistas in Manila
Photos by Sasha Lim Uy (Runner's Kitchen, Backyard Kitchen + Brew), Joshua Dizon (Z Compound), and Kai Huang (Felipe & Sons Barberdashery); and from the establishments' official websites and Facebook pages
Load More Stories