8 Non-Cliché Summer Trips You Should Plan Now
Because a non-Baguio, non-beach vacation can be as fun.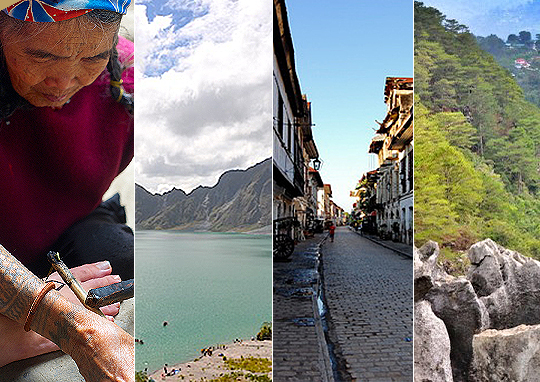 What's a summer without the insanely fun trips? Round up your travel buddies and hit our picks. And by travel buddy, we also mean a reliable package for accessing your fave apps. We've got recos on where to go and the mobile services and right iBundles packages that you really need on your amazing tours: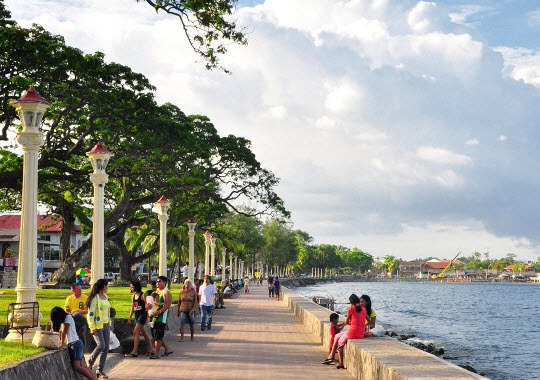 Photo from Out of Town blog
1. Dumaguete
Named as one of the best places in the world to retire in by the Overseas Retirement Letter, Dumaguete boasts laidback, unpretentious vibe that's a good alternative to happening spots. Stroll along the picturesque Rizal Boulevard, get your fill of pastries at Sans Rival, and if you miss the nightlife, unwind at Hayahay Treehouse Bar. Or enjoy the seafood feast you can grab. Yum!
Sun Postpaid iBundles Package For You: E-mail Bundle. It's not unlikely that you might want to extend your stay in Dumaguete a bit. Be ready to send e-mails to your boss, colleagues and contacts that you would be "working from home".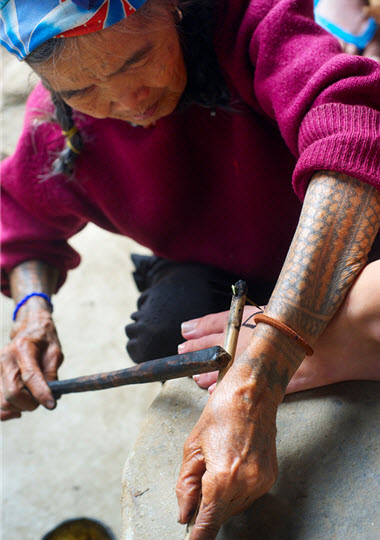 2. Kalinga
This is home to the 95-year-old revered batok tattoo artist Whang-Od who lives in Buscalan Village to be precise. But even if you have no plans of getting inked, this mountain province is still worth visiting if you're looking for a respite from the busy city. Here, air is fresh and coffee is good and practically free.
Sun Postpaid iBundles Package For You: Social Bundle AND Photo Bundle. You will definitely need Twitter, Facebook and Instagram in your trip. We bet that you wouldn't be able to contain your excitement to share a photo of your tatt to your friends and to the rest of the world, stat. Hashtag #YOLO.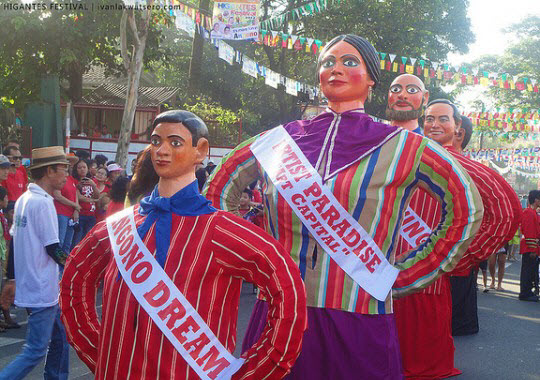 Photo from Out of Town blog
3. Angono and Paete
If your schedule or budget calls for just a daytrip, why not explore the artsy towns of Angono in Rizal and Paete in Laguna. Try exotic dishes at Balaw-Balaw Restaurant, the local museums, and the papier mache and woodwork shops that highlight Filipino craftsmanship.
Sun Postpaid iBundles Package For You: Social Bundle. The Social Bundle includes access to Waze, among other apps, which comes really handy if you're not a whiz on the road.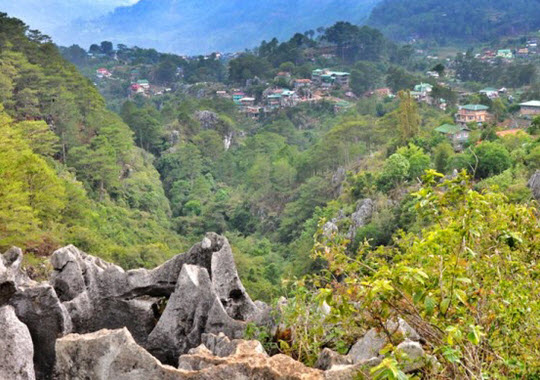 Photo from Out of Town blog
4. Sagada
Have a That Thing Called Tadhana moment with friends or significant other at Kiltepan Viewpoint in Sagada. The glorious sunrise would be worth waking up early for. After that, tuck in a good breakfast-complete with a toasty drink!-and then spend the day spelunking and trekking to your heart's content.
ADVERTISEMENT - CONTINUE READING BELOW
Sun Postpaid iBundles Package For You: Social Bundle. You need Facebook and Twitter to share your Tadhana version. Just post the photo as is (no filter needed!)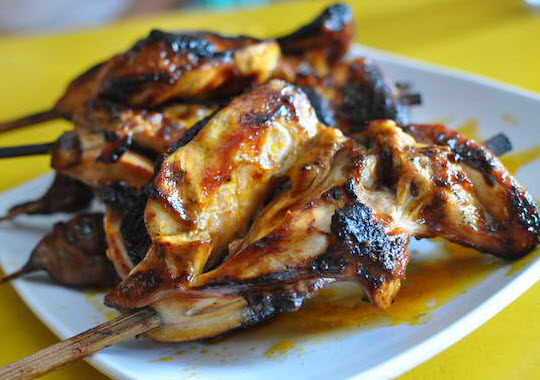 Photo from Out of Town blog
5. Bacolod
There's more to Bacolod than authentic chicken inasal and piaya-but if you want to go there expressly for these reasons, it's fine, we won't judge! Its neighbor Talisay City is a must-visit for its wonderful The Ruins, while Silay City is dotted with Spanish colonial sites. Back to the grub, you definitely wouldn't want to miss Calea and Felicia's confections if you've got sweet tooth.
Sun Postpaid iBundles Package For You: Social Bundle. Failed to do your homework prior to the trip? There's always Google-research to help you get the background of the historical sites on your itinerary or log-in to Foursquare to get details and recommendations on where you next big binge will be!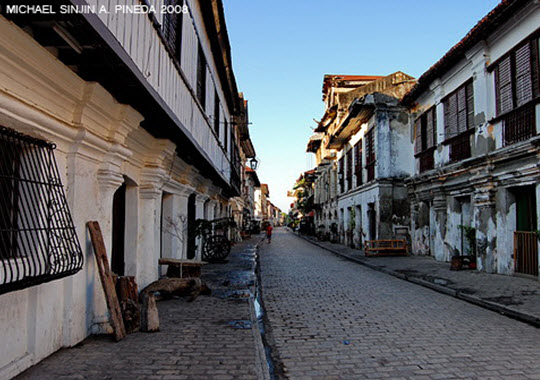 Photo from Libotero blog
6. Vigan
This place wasn't named a UNESCO Wold Heritage Site and considered one of the New 7 Cities Wonders of the world for nothing. Take a trip back to the olden times on Calle Crisologo while snacking on empanada and chichacorn. While you're at it, maximize your Northern exposure with side road trips to Currimao and Pagudpud.
Sun Postpaid iBundles Package For You: Photo Bundle. Make those long hours on the road productive. Round up visual pegs for your next mood board through Pinterest, save possible GIF projects on Imgur, beef up your photography portfolio on Flickr... and you can even be a novice paparazzi on vacationing celebs and upload it on Instagram!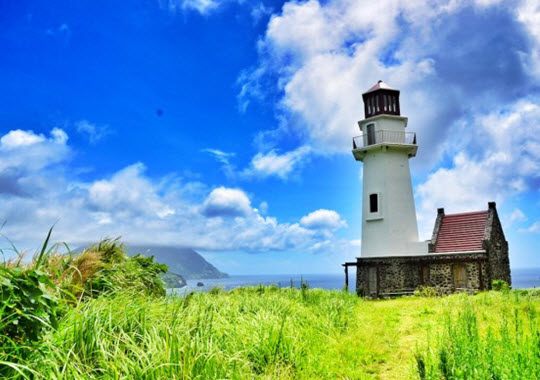 Photo from Out of Town blog
7. Batanes
This is on many Filipinos' list of dream domestic destinations (if not dream destinations, period) but only a few ever actually tick it off their list. Make this summer the time to finally explore Batanes. Let its beauty overwhelm you. Just don't be surprised if it leaves you fascinated and inspired enough to write poetry after the trip.
Sun Postpaid iBundles Package For You: Photo Bundle. Okay, it doesn't have to be poetry. It can be a lengthy and pensive blog post about your Batanes trip thus far. The picturesque view captured by camphone is already poetry in itself!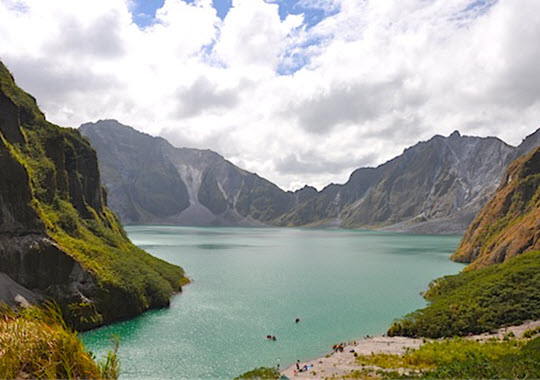 Photo from Out of Town blog
ADVERTISEMENT - CONTINUE READING BELOW
8. Pinatubo
Ride a 4x4 vehicle and trek, trek, trek your way to the crate lake of Mount Pinatubo. Though swimming is not allowed due to the acidic nature and hot temperature of the water, you can appreciate the pristine blue-green waters just by reveling in its presence or taking a boat to explore the other side of the lake.
Sun Postpaid iBundles Package For You: Social Bundle. Joining a tour package? Take the chance to befriend new people and connect with them via social media. Who knows, you might find a new posse to plan next adventure with.
How about you - where are you off to this summer? Wherever you go, whatever you do, have fun and create memorable experiences that are truly non-cliché!
Sun Cellular now offers three exciting iBundles for your lifestyle-Social, E-mail, and Photo Bundles-for all Sun Postpaid subscribers. A very affordable fee of P199 will be charged on top of monthly service fee for 30-day bundle validity. Know more about the iBundles offer here.
Load More Stories