5 Ways to #NeverBeBored Again
It can be done, have faith!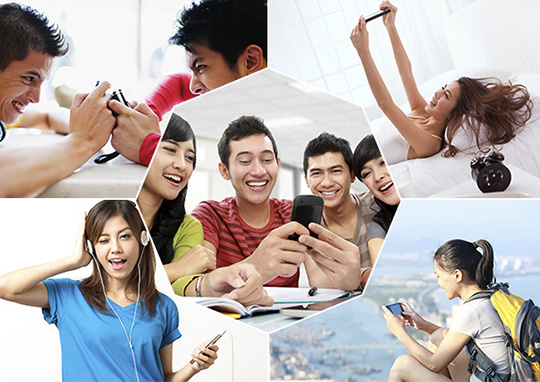 There is a whole gamut of cliché (but oh so true) adages about time and how it is gold and important. But there are still moments in a day when you find yourself idle and unbearably bored. You could be waiting for your turn to pay the bills, or to get inside the MRT (gasp!), or to meet a friend who's perennially late. You could also be stuck in traffic for hours on end.
Smart wants its subscribers to #NeverBeBored again, that's why Spinnr, Blink, Buqo, and GameX are offered for gratis. These apps will make sure you get all the fun and nothing of the frustration that come with letting time pass. You can even get a chance to win a brand-new smartphone! (Want to know how? Read some more!)
For instances such as these, what to do? You'll never go wrong and #NeverBeBored with these tips: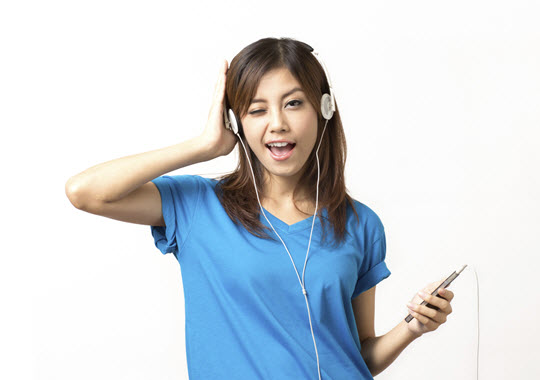 ADVERTISEMENT - CONTINUE READING BELOW
1. Pump up your mood to the latest and hottest hits
So you're en route to your travel destination via boat, on foot, or hanging out first at the airport, and you hate waiting a lot. Instead of staring into nothingness, how about listening to awesome tracks to keep you occupied?
Getting your music fix is easier with Spinnr, the Philppines' first music streaming app. It has a rich deposit of danceable music-and other kinds of music to suit your mood. Feel like chilling to Taylor Swift's Style or keeping it groovy with Uptown Funk by Bruno Mars & Mark Ronson? In the mood for One Direction? Cinderella? KPop? It's got you covered - and best of all, for FREE! Get all-day music, skip-all-you-want with no subscription required. Freely listen to music and stream with no data charges on the Radio tab of Spinnr. Just register, log in, and click "Radio" to listen to your favorite genre! Voila! Easy as pie!
ADVERTISEMENT - CONTINUE READING BELOW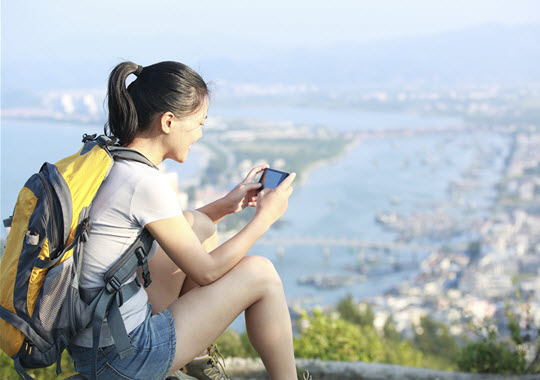 2. Go crazy with vids and flicks
No more FOMO (fear of missing out) as your friends gab on your favorite show when you haven't even seen it yet? How to avoid major spoilage? Use your cellphone and catch up!
Change the way you watch regular TV programming and stream videos on your choice of device with Blink. Yay to easier way to indulge in your secret vid-search TV pleasures (with shows like 2 Broke Girls, Arrow, Pretty Little Liars, and more on channels 2nd Ave and BTV) and catch up on all the Hollywood movies you have been wanting to see (Missed Horrible Bosses 2, The Maze Runner, and more at the cinemas?) Blink is not your regular boxed-in scheduled TV programming as it lets you watch the movies you want anytime you want, anywhere! Just stock up on chips and soda and you're good.
ADVERTISEMENT - CONTINUE READING BELOW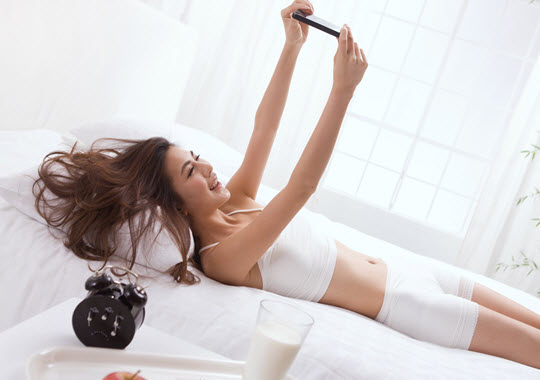 3. Hit the books with a few button clicks
Your cellphone can actually make you smarter (or look like it)! In fact, it's not just a cellphone - it's an insta-book!
While some people still swear by old-school paperback, reading the digital version can just be as satisfying, not to mention utterly convenient especially if you're in a jam-packed space and the last thing you need is a heavy book to strain your arms. Its rich interactive and multimedia content brings another dimension to your reading experience, something a paperback can't offer. Stuck in traffic? Get lost in your book's plot as you navigate the virtual parking lot that is EDSA. Access Buqo for a great selection of best-selling Filipino magazines and books.
ADVERTISEMENT - CONTINUE READING BELOW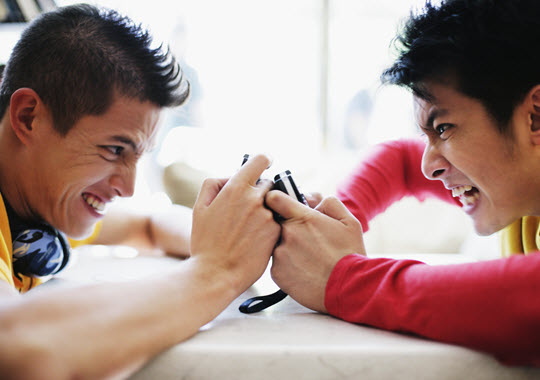 4. Play to your heart's content
Exercise you say? Give your digits a major workout when you play games on your cellphone. Did your friend get a high score? So what, you can do so much better! Unleash the competitor in you and get on top. Bragging rights, here you go.
ADVERTISEMENT - CONTINUE READING BELOW
Enjoy a world of endless play with GameX, a one-stop gaming hub. It's really true what they say about time flying when you're having (way too much) fun! You can also use your load to buy ePins on GameX and download FREE mobile games such as Big Hero 6 Bot and Guardians of the Galaxy.
Yes, it's EPIC game time!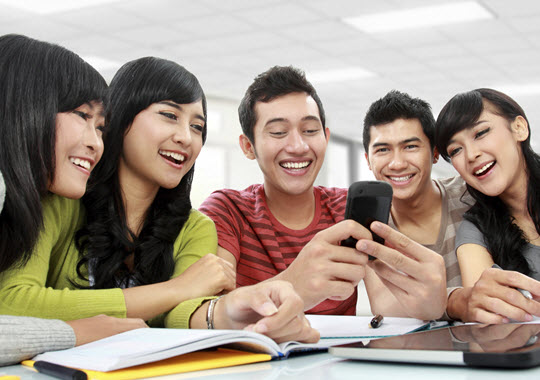 ADVERTISEMENT - CONTINUE READING BELOW
5. Subscribe to a network that offers on-the-go entertainment for FREE
FREE-what else do you need to know?! With Smart, there's no more excuse for you and your friends to be bored. You've got a cellphone, you're entitled to have some great fun and best of all, you can do it all for FREE! Sweet.
You've experienced what FREE-dom truly means with Spinnr, Blink, Buqo, and GameX - all the FREE content from music, TV shows, movies, books, and games that you can consume! Still can't get enough? Get more of the content that you demand by using your Smart prepaid load or you can easily charge it to your Smart postpaid bill. It's a win-win situation!
Now that you've got oh-so-many options to #NeverBeBored ever, tell us: How do you beat boredom? Tweet your answer with the hashtag #NeverBeBored and tag two friends. The best answer may win a FREE Samsung Galaxy Note 4!
ADVERTISEMENT - CONTINUE READING BELOW
See how you can #NeverBeBored with Smart? Learn more about these awesome value added services by visiting http://www.smart.com.ph/greatcontent
CONTINUE READING BELOW
Recommended Videos
Share this story with your friends!
---
Help us make Spot.ph better!
Take the short survey
Load More Stories