(SPOT.ph) Compared to its neighboring cities, Marikina has the unique quality of still feeling like a quiet provincial town. Known mostly for its shoe industry, the city is home to restaurants, recreational places, and unique shops. Most people know of Lilac Street, dubbed as the Maginhawa food strip of Marikina, but there are more spots that you can discover in the city. If you want to explore the streets of Marikina like a local, check out this roundup of neighborhood eats, where to go, and what to do.
Next time you're in Marikina, check out these local favorites:
Have wine and tapas at Fino Deli
Marikina is home to a variety of dining places that serve hearty food, but if you're going for something a little more upscale, give this tapas bar and restaurant a chance. Their bright interiors make the space look big and welcoming, and the display of cheeses and charcuterie up front gives you a glimpse of their selection. Wines are stored in a separate room, and if you're not sure which dish pairs best with which wine, you can ask the waiters for their suggestions.
ADVERTISEMENT - CONTINUE READING BELOW
Fino Deli is at 151 South East Dao Street, Marikina City.
Catch art performances at DITO: Bahay ng Sining
DITO: Bahay ng Sining is a café, theater, and art space in one. It's frequented by creatives of all sorts, from spoken-word poets to visual artists. If you're in the mood to munch on something while watching a live performance, they've also got a café that serves snack-friendly food like tacos and chicken skin.
Dito: Bahay ng Sining is at J. Molina Street, Concepcion Uno, Marikina City.
Buy shoes—or have them repaired— at OTTO Shoes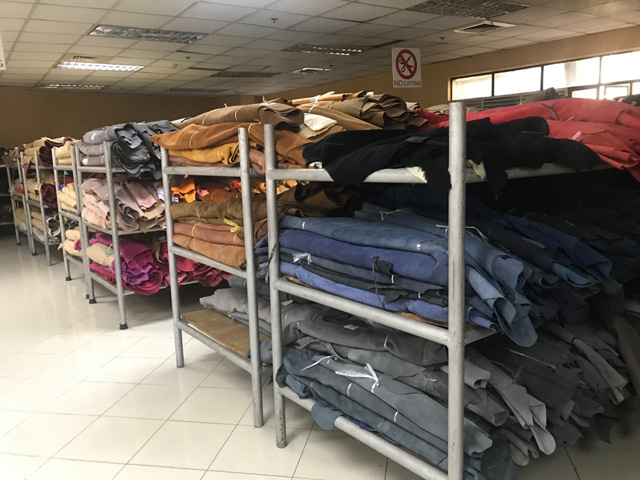 If you want to get a comfy pair of shoes that won't break the bank, you should check out one of the biggest shoe stores in the city: OTTO Shoes. The have racks of shoes on display for you to choose from, but asking for your size and trying a pair is a different adventure altogether. The staff will page your shoe size and style via phone and a box will drop from the ceiling in no time! Don't worry about stray shoes hitting your head, the shop has mastered and preserved the old-school style of fetching stock: the boxes are tied to a length of rope deftly lowered and pulled with every box. A little farther into the store, you'll see huge rolls of leather, supplies of every make and kind, and machines to help you cut and process any raw materials you'd like to purchase. You can take your shoes in for repair, too!
OTTO Shoes is at 321 J.P. Rizal Street, Sta. Elena, Marikina City.
Visit the church that hosts the longest Holy Week procession in Metro Manila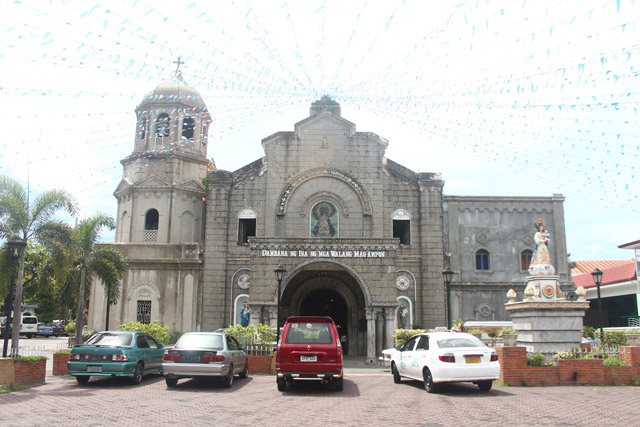 ADVERTISEMENT - CONTINUE READING BELOW
Holy Week traditions are a big part of Philippine culture, and some of them demand intense preparation. Built in 1572, Our Lady of the Abandoned Parish Church hosts the longest Holy Week procession in the Metro, featuring over 70 Catholic saints from the Lenten stories. Roads are closed off for the procession and thousands of devotees take to the streets to witness the parade, or perhaps even volunteer in decorating or parading their chosen saint.
Our Lady of the Abandoned Church is at J.P. Rizal corner V. Gomez Street, Sta. Elena, Marikina City.
Brush up on your Marikina history and heritage at Kapitan Moy Residence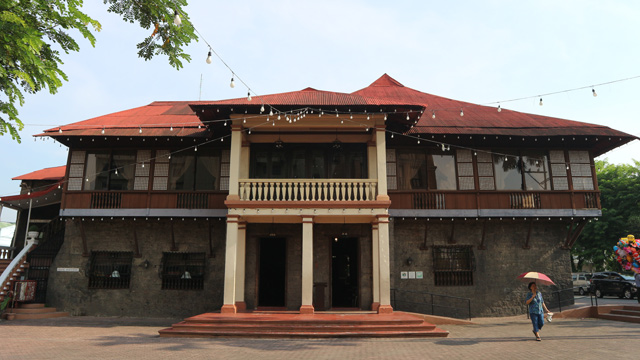 History and culture meet in this two-storey museum-slash-restaurant. The Kapitan Moy Residence is over 200 years old and was once home to Marikina's first municipal captain, Don Laureano "Kapitan Moy" Guevara, who pioneered the art and business of shoe-making for Marikina. Aside from having Marikina's history and origins up on the stone walls of its ground floor, it also serves food during lunch hours. You can book the second floor, decked in all-wooden interiors and fixtures, for functions or events. The yard outside is for public use and most people meet there right before hearing Sunday Mass.
The Kapitan Moy Residence is at 323 J.P. Rizal Street, Sta. Elena, Marikina City.
Sift through crates of vinyl records at Trax Manila
Streaming is the trend, but a touch of music in its physical form holds its own kind of wonder and sentimentality. Score vintage records and old-school music from this quaint store in SSS Village. The shop boasts a pretty diverse selection spanning multiple genres across different timeframes, so even if they might not carry the latest releases, you're likely to find something for your music collection. Aside from selling vinyl records, they also have CDs and cassette tapes on hand. 
ADVERTISEMENT - CONTINUE READING BELOW
Trax Manila Records is at 60 Sapphire Street, SSS Village, Concepcion 2, Marikina City.
Get a taste of Malaysian food at PappaRam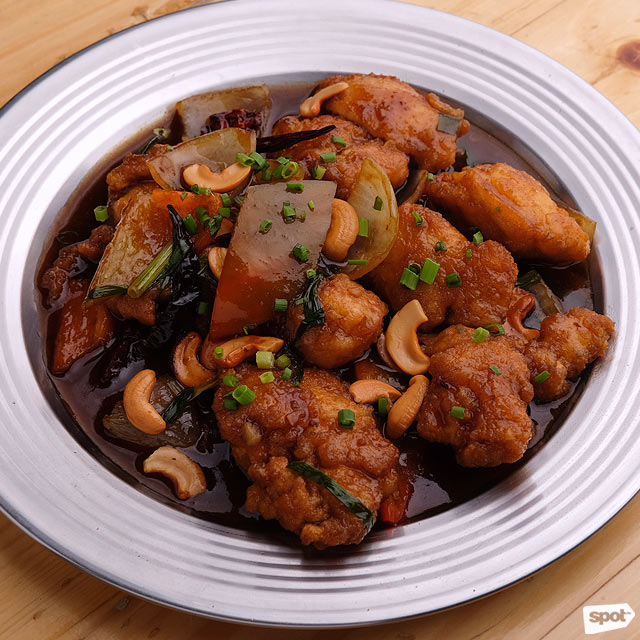 You might not expect to find authentic Malaysian food in Marikina, but we're here to tell you it exists. Nestled along J.P. Rizal Street, Pappa Ram is owned and run by Ramzu Nasri, a Malaysian chef who cooks all of the dishes on the menu. Pro tip: Since there's only one person cooking, bring your friends so you can have a chat while you wait for your food to arrive. Just note that they're closed on Mondays.
PappaRam is at 45 J.P. Rizal Street, Kalumpang, Marikina City.
Enjoy traditional Pinoy bread
Few things beckon you quite like the scent of freshly baked bread. Marikina Bakery has three branches in the city and their stores are open as early as 4 a.m. and close as late as 10 p.m., so there's plenty of time to indulge that carb craving. We know you have your faves, and you'll probably find them here, including pan de coco, spanish bread, monay, pianono, and even the cheeky pan de regla.
For branches and prices, check the Marikina Bakery website.
Read a book or two at the city library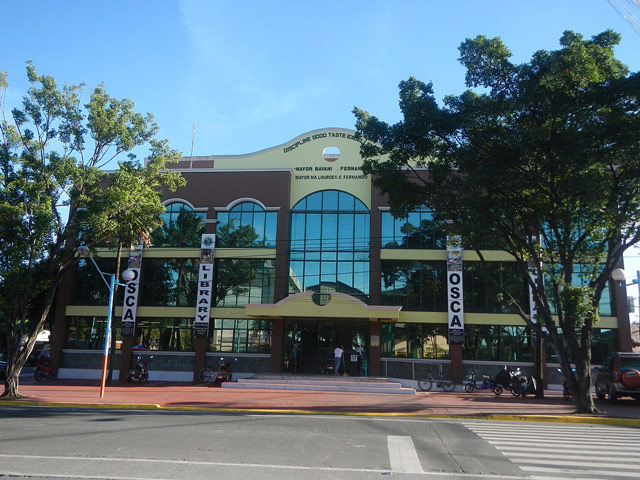 ADVERTISEMENT - CONTINUE READING BELOW
Nothing beats reading a book in silence and having a fresh one to start. If you're in the mood to catch up on your to-read list or to find other titles to check out, drop by the Marikina City Library. Aside from the usual books and research materials, the library also hosts in-house and inter-school competitions, Marikina Children's Fun Day on Saturdays, and the occasional film showing. The library also houses the Ka-Angkan Family History Center which sources information and resources on the clans and families of the city.
Marikina City Library is at Shoe Avenue corner V. Gomez Street, San Roque, Marikina City.

Rent a floor for your own fitness class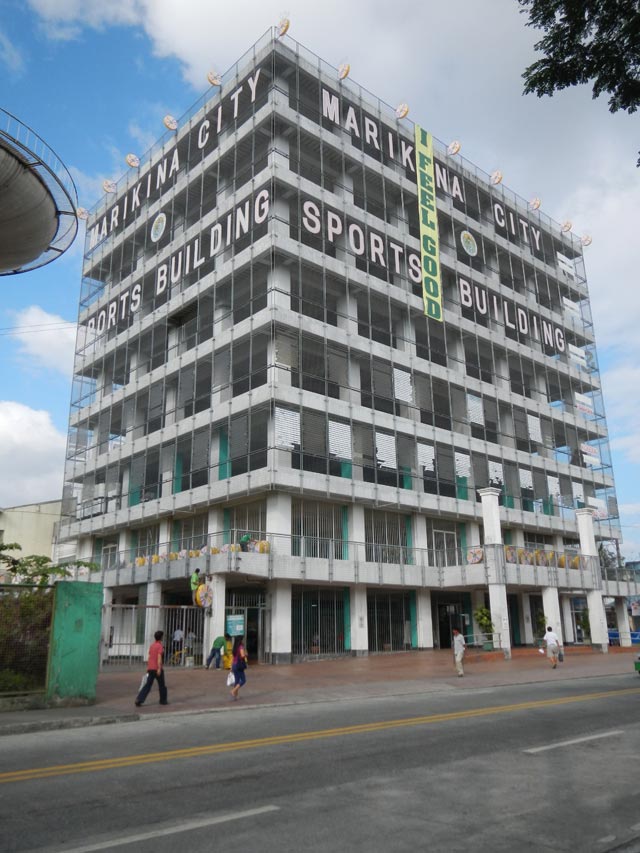 The Marikina Sports Complex is known for having a great running track and swimming pool. The annual Pride March has taken place here in the last three years, but aside from the familiar fountain and colorful sidewalls of the complex, there's also the Marikina City Sports Building. The eight-storey facility can cater to a variety of sports per floor: the third floor is specifically for muay thai, boxing, taekwondo, and other martial arts, while the fourth to eighth floors are for gymnastics and other indoor fitness activities. Steel beams surround the building instead of the usual walls, letting in lots of natural light, coupled with the cool breeze. You'll also get a pretty view of the city at sunset!
Marikina City Sports Building is at McDonald's Avenue, Marikina City.
Share this story with your friends!
---
Help us make Spot.ph better!
Take the short survey
More Videos You Can Watch
Load More Stories