Trending: Cat Cafes
Cats. Many, many, fluffy cats.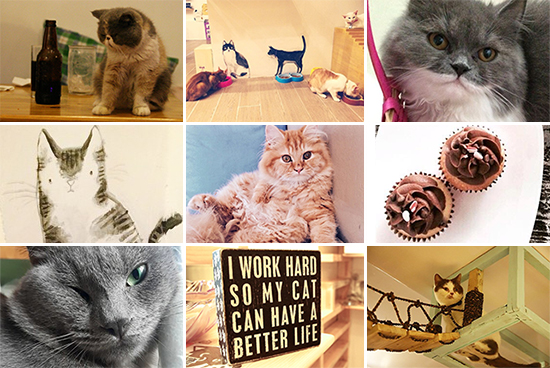 (SPOT.ph) The felines are definitely advancing in their quest for total world domination. They're the unofficial mascot of the Internet and in the real world, they've managed to hold sway over enough humans to be the main stars of the latest trend: cat cafés.
Our Southeast Asian neighbors struck gold when they combined the two greatest things in the world—coffee and cats—and made heaven on earth...for cat lovers, anyway. The concept stores are built with the basics: a secure, cat-friendly environment where light snacks for humans are served. Here in the city, the owners are usually cat lovers who want to share their babies with people who can't have their own pets for whatever reason.
ADVERTISEMENT - CONTINUE READING BELOW
People rarely visit the establishments for refreshments, because the real goal is to gain the affection of a café cat. Good luck with that and remember to make reservations. It's not that the cats work in shifts (they hardly do actual work, don't worry), it's just to make way for the standard practice of cleaning up hourly and giving the cats a rest from all the humans.
Here's where you can give humble tributes to the majesty that is the cat: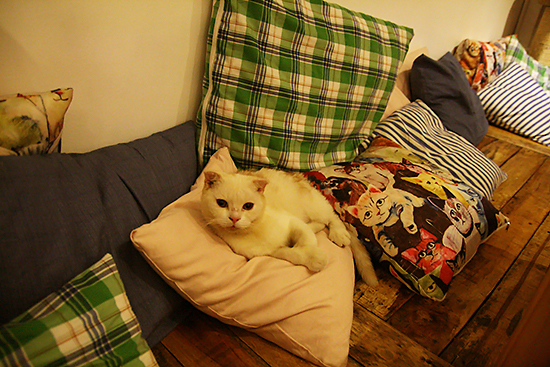 ADVERTISEMENT - CONTINUE READING BELOW
Miao Cat Café
No. 7 Congressional Avenue, Quezon City
Open from 11 a.m. to 10 p.m.
Contact: 274-7937
The first of its kind in the city, Miao Cat Café is home to around 20 cats, most of which are fluffy Persians and Scottish Folds. Owners Loida Benson and Sam Ramos man the shop, ready to answer your questions about cat care and even cat acquisition. Read more about Miao Cat Café.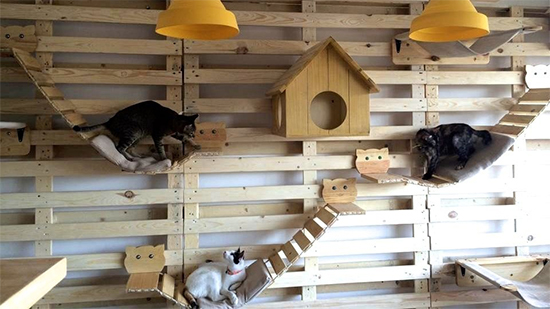 ADVERTISEMENT - CONTINUE READING BELOW
Cat Café Manila
2/F, 189 Maginhawa corner Makadios, Diliman, Quezon City
Open from 12 p.m. to 10 p.m.
Log on to their reservation page to book a date with the cats
Hello, Puspins! These plump balls of fur are ready for adoption! Cat Café is a CARA-approved establishment, where "cat welfare" classes are held periodically. The goal is to encourage people to be responsible pet owners, because cats deserve all the love they can get.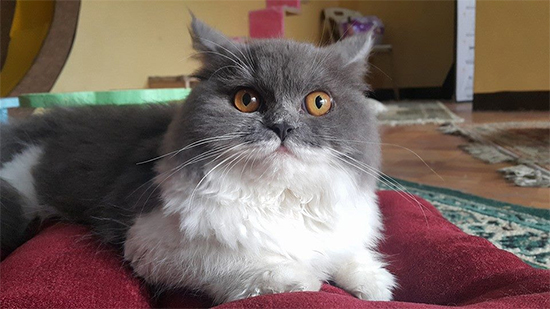 ADVERTISEMENT - CONTINUE READING BELOW
Gilmore Cat Café
No. 6 Xavier Hills Condominium, Granada Street, Quezon City
Open from 10 a.m. to 9 p.m.
Contact: 904-0041
You can actually meet Garfield! Okay, maybe not the comic strip character—but close enough. A fat orange tabby and other Persians and Russian cats are waiting for you to swing by and maybe have fruit and yogurt shakes. Three cat cafés in Quezon City? The North likes it cozy!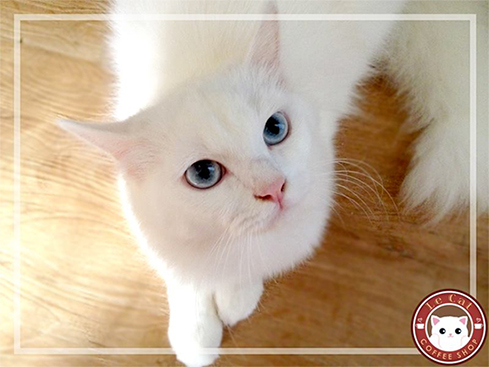 ADVERTISEMENT - CONTINUE READING BELOW
Le Cat Coffee Shop
76 Gloria Diaz Street, BF Resort Village, Las Piñas
Are the Quezon City cafés too far? Not to worry, Le Cat Coffee Shop will soon open in Las Piñas. They're going to start their "dry run" on May 24! The owners have been actively posting pictures of the cats (establishing a fan base early) we'll meet once they formally open. We're cooing at the two fluffy white kitties...and, if we're being honest, all the other cats.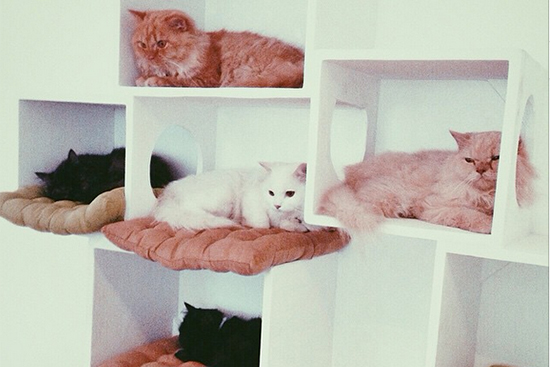 ADVERTISEMENT - CONTINUE READING BELOW
Villa Fatima Subdivision, Guadalupe, Cebu City
Open from 12 p.m. to 10 p.m.
Contact: (032) 416-0393
If you go south...as in Cebu and the Visayas kind of south, you'll find the first ever cat cafe in the Philippines. It's aptly named Cat Café Philippines and it's a refreshing bright space, with white walls and wood accents plus a funky cat lounge. The food they serve looks amazing, too! However, we're most in love with their cats, like Samurai, Ninja, and Chong.
Photos from the official Facebook and Instagram pages and the SPOT.ph archives.
Load More Stories