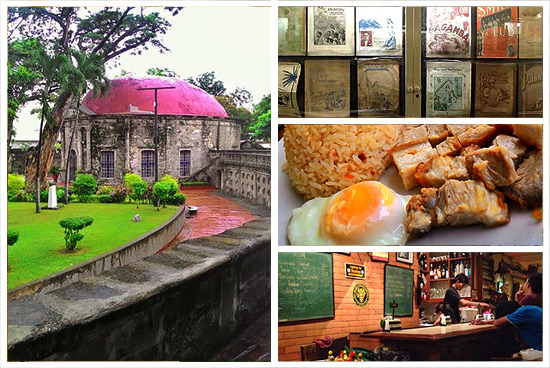 (SPOT.ph) Classy, regal, and thriving—that was Manila in the 1900s. It was close to being the Paris of Asia waaaay back (not kidding), a booming trade center sprawling with impressive buildings and paved boulevards. Manila as we know it today is the result of its long path to recovery after the devastation caused by World War II. Despite being infamous for traffic jams, overpopulation, and pollution, rich culture remains in the country's capital. Our conquerors' influences are still very visible across the city. Choose from the wide range of low-cost transportation: train, bus, jeepney, tricycle, ferry, and even kalesa (horse carriage).
Sure, P800 can get you a long way in Manila. But cheap doesn't mean mediocre. Here are our best picks from the city of Manila.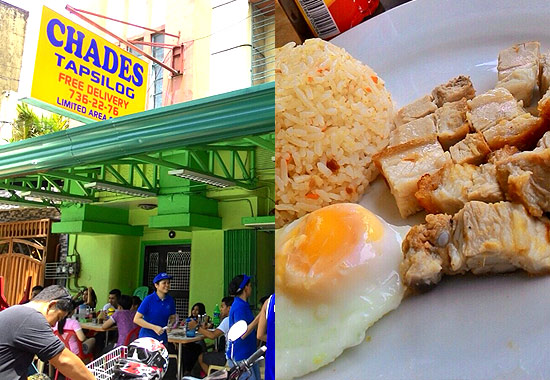 ADVERTISEMENT - CONTINUE READING BELOW
Try the famous lechonsilog in Bambang.
We're often told that breakfast is the most important meal of the day. Why not fill your belly with the staple jump-starter of the Juans—the silog? Chades looks like an ordinary carinderia, but it's jam-packed with locals and dayos for their selection of silog meals. Their lechonsilog has won the hearts of many. It has the crisp skin and tasty meat combo that's perfect for the Filipino palate. Chades is enough to make you frequent Bambang.
Budget: P75 for their Lechonsilog, +P10 for Lechonsisilog (yup, you can't resist that double sinangag!)
Chades has moved from Alvarez Street along Rizal Avenue to Remigio Street, Sta. Cruz, Manila (736-2276). Open 24 hours. Depending on your area, they can deliver for free.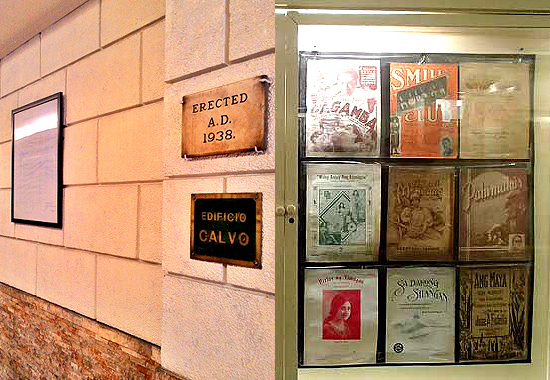 ADVERTISEMENT - CONTINUE READING BELOW
Recommended Videos
Travel back in time through a museum in Escolta.
Escolta used to be the Wall Street of Manila, lined with the country's grandest buildings before the ravaging of WWII. Fortunately, you can still witness Manila in its prime through the Calvo Museum. Not only can you see the scale models of these buildings, the museum also displays a collection of bottles, print advertisements and even photos of Manila's socialites from back then. A visit would stir your sympathy for Manila, and how it became what it is today.
Budget: Regular entrance fee is P50; for students, it's P20
Calvo Museum is at 266 Escolta Street, Binondo, Manila (241-4762, 241-4578). Open from 9 a.m. to 5 p.m. (Monday to Friday), and 9 a.m. to 12 p.m. (Saturday).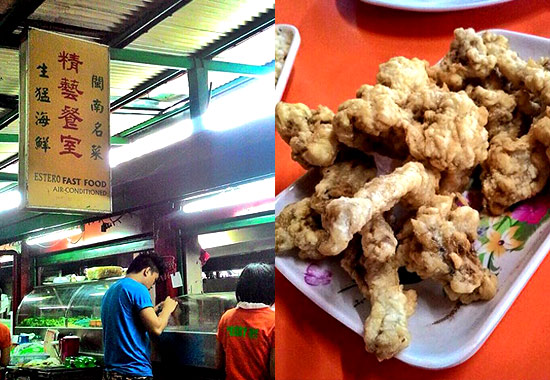 ADVERTISEMENT - CONTINUE READING BELOW
Be adventurous and try exotic food in Binondo.
Estero Fast Food is one of the restaurants at "Estero." The establishment was named after the Spanish word for "creek," as it's situated beside a small stream. Since Binondo is a favorite food-trip destination, why not tickle your taste buds with exotic food? Estero Fast Food's famed crispy frog legs is a treat to the daring foodies! Take it from us, frog tastes like chicken—only with more bones. Stop being pabebe and bite that leg!
Budget: P130 for the Crispy Frog Legs (the small portion is good for two people)
Estero Fast Food is at Ongpin Street, Binondo, Manila (next to the Ongpin Bridge, a few minutes away from the Friendship Arch). Open daily from 9:30 a.m. to 9:30 p.m.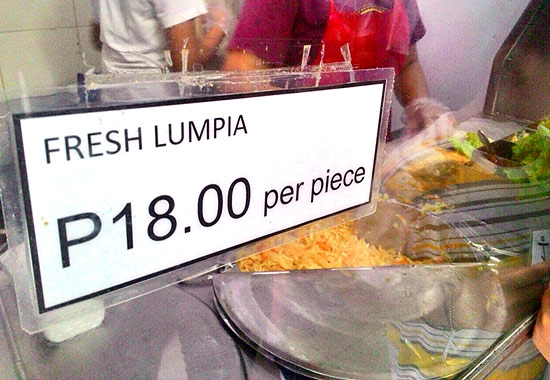 ADVERTISEMENT - CONTINUE READING BELOW
Head over to Raon for the best fresh lumpia in the city.
Manila never runs out of surprises. In the middle of a road known for electronics, Globe Lumpia House has stood since 1957, selling the cheapest and best-tasting fresh lumpia. It is so good that even celebs are among their loyal customers, and there are those visiting from far places just to get their Globe Lumpia fix. (Vegans, you're welcome.) Don't be surprised if there's a long line. They seldom run out of customers, but it's worth the wait!
Tip: It's currently being renovated so you can only get lumpia for takeout. Don't fret because the owner, Mr. Boy, said that lumpia is made to be eaten with bare hands.
Budget: P18 for their famous fresh lumpia
Globe Lumpia House is at 740 Raon Street, Quiapo, Manila (a few steps away from the Raon overpass). Open daily from 8 a.m. to 8 p.m.
ADVERTISEMENT - CONTINUE READING BELOW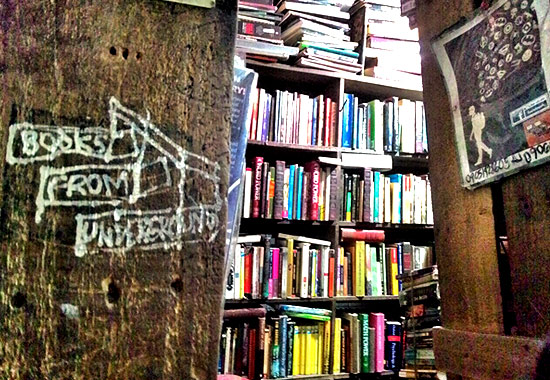 Get that rare book you've been wanting to buy from an underpass.
You rarely associate the word "soul" with bookstores around the Metro, let alone with one found in the middle of a scruffy underpass—that is the beauty of Books from Underground (which ranked third in our list of the best secondhand bookstores in Manila). Its existence is literature paradise for the bibliophiles. Aj, with his co-owner Winter, has been selling pre-owned books here for five years. He has a mental inventory of all the titles they sell. This bookstore is a product of a book lover's lifestyle and love for reading.
ADVERTISEMENT - CONTINUE READING BELOW
Tip: Ask! From the Nabokovs to the GRRMs, they have it, or they will let you know once they get ahold of what you're looking for.
Budget: You can spend as little as P100 on paperback books here.
Books from Underground is at the middle of the Manila City Hall underpass, Padre Burgos Avenue, Manila. Open daily from 3 p.m. to 11 p.m. (Depending on the owners, they can extend until 4 a.m.) It's best to contact them through their Facebook page for inquiries and reservations.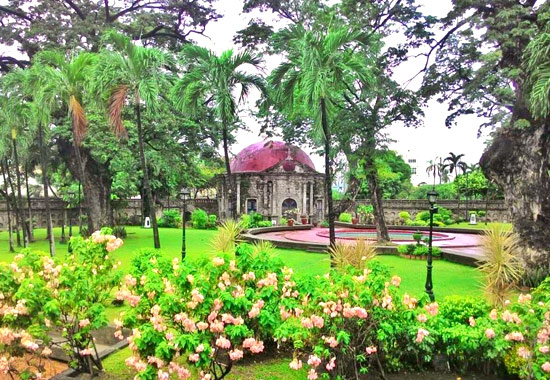 ADVERTISEMENT - CONTINUE READING BELOW
Take a breather inside the walls of a century-old cemetery.
Built circa 1800, Paco Park is a peaceful sanctuary amidst the city. It feels like a portal to old Manila, brought about by its history. Though most niches are empty and sealed, it's still a cemetery. Jose Rizal's remains used to be buried here. Having survived World War II, Paco Park's well-kept beauty and serene setting resulted to it becoming a favorite spot for prenup shoots and weddings. People go here to hear mass, or simply to relax and de-stress.
Budget: Entrance is free on Sunday (during mass hours), and on Friday when they hold Paco Park Presents. Regular entrance fee is P10 per person.
Paco Park is at General Luna Street (between Padre Faura Street and Belen) Paco, Manila. Open from 7 a.m. to 5 p.m.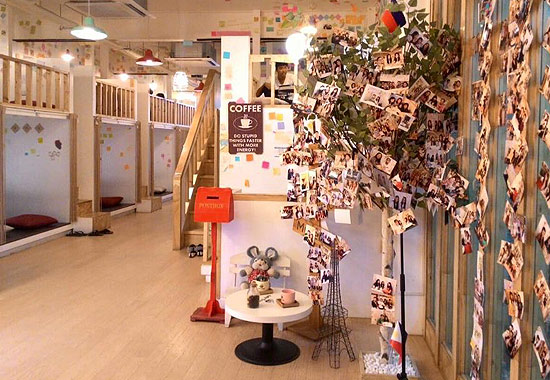 ADVERTISEMENT - CONTINUE READING BELOW
Sip on your cup of tea (or coffee) at a Korean-inspired cafe.
The rise of Korean concept restaurants is evident in the Philippines. Still new to most, Café Travel makes you feel like you just entered a coffee shop in Seoul—brightly lit, with walls filled with Post-It love notes and sketches. The regulars are mostly students (it's just in front of DLSU). They have multi-level nooks with plush pillows, perfect for barkada hangouts, dates, or study breaks. Plus, every corner is IG-worthy!
Budget: P125 for a cup of hot Café Latte (They have a one person, one order policy.)
Café Travel is at 2/F Archer's Nook, 2464 Taft Avenue, Manila (0915-991-8416). They don't have signage outside but look for the Army Navy right across DLSU (they're right on top). Open daily from 8 a.m. to 11 p.m.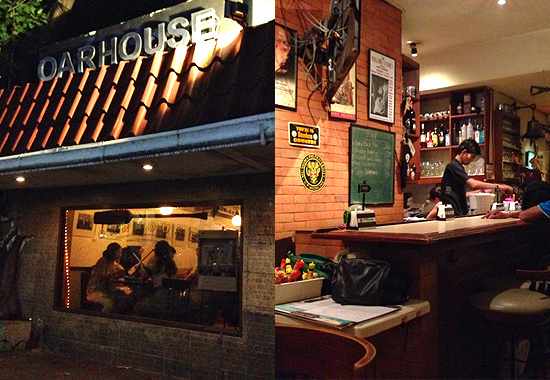 ADVERTISEMENT - CONTINUE READING BELOW
Catch up with your buddies in one of Manila's oldest pubs.
Oarhouse Pub of Manila was built by a retired U.S. Navy pilot in 1977. It has moved to J. Bocobo, but is no less inviting. Compared to other pubs in the Metro, here you can have a real conversation with your friends without having to strain to be heard. Oarhouse is a haven to photographers and artists. They have artwork displayed on their walls and usually host exhibitions. And did we mention that the food is superb?
Tip: For non-smokers, it would be good to note that they allow smoking indoors.
Budget: P50 for a bottle of local beer and P225 for their signature Baked Eggplant with Mozzarella and Ground Pork
The Oarhouse Pub of Manila is at 1688-B Jorge Bocobo Street, Malate, Manila (516-7296). Open from 5 p.m. to 2 a.m. (Monday to Saturday).
Share this story with your friends!
---
Help us make Spot.ph better!
Take the short survey
Load More Stories