10 Indoor Sports Places in Manila
No more "I'm allergic to the sun" excuses!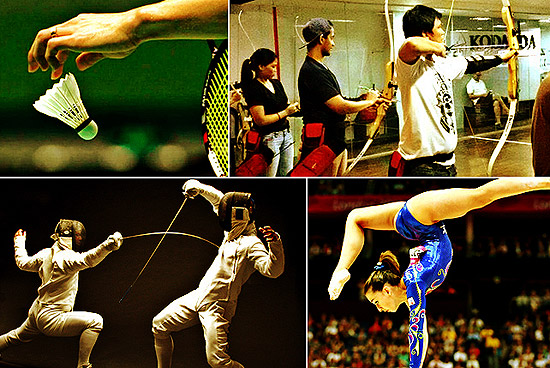 (SPOT.ph) With the unpredictable weather we're getting these days, sometimes it's easier to just curl up in a warm bed and call it a day. But after a while, you'll probably be itching for something else to do beyond the confines of your house. Think of this list as a handy guide for where to go when you really need to get active, despite the relentless rain.
Also read: 10 Fun Indoor Activities You Can Try in Manila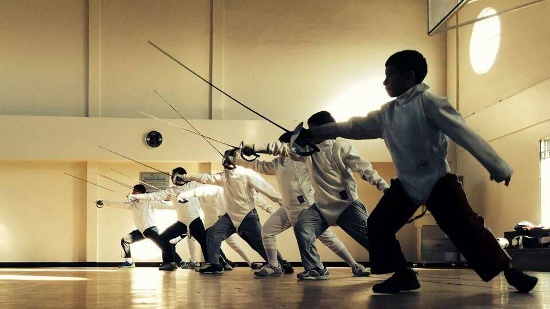 ADVERTISEMENT - CONTINUE READING BELOW
Give fencing a try
Address: Roof deck, Goldland Millenia Tower, Escriva Drive, Ortigas, Pasig City; and San Jose Village Clubhouse, along Alabang-Zapote Road, across Alabang Town Center; Muntinlupa City
Contact: 0915-811-4865 (Alabang); 0917-898-8437 (Pasig City)
Operating hours: 9 a.m. to 11 a.m. every Saturday (Pasig City); and 10 a.m. to 12 p.m. (Alabang)
Get ready to shout, "En garde!" Founded in 2006, Ezkrima Fencing Club conducts fencing lessons that cater to interested participants of all ages. Give it a try for an hour (P500) or invest in sessions of six (P5,250). You would also need to shell out more for basic fencing equipment.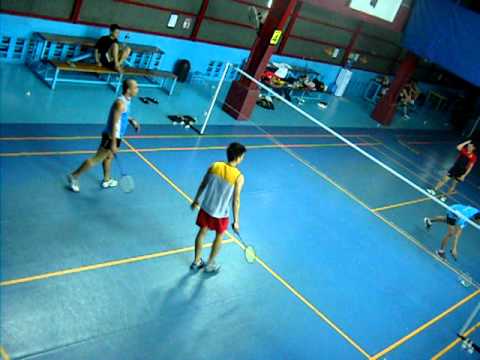 Round up the gang for some badminton
Address: Autocamp Complex, 100 Ortigas Avenue, Ugong, Pasig City (in front of Meralco)
Contact: 631-1181
Operating hours: 6 a.m. to 12 a.m.
Badminton is a game best played with some friends, so round up your barkada and head to Smashville Badminton Courts in Pasig City. Play all you can from 6 a.m. to 6 p.m. for P135 per head (minimum of four people). From 6 p.m. onwards, you'd need to make a reservation for a court (preferably a week before) with a fee of P380 per hour and P68 per head. Don't forget to bring your own equipment!
ADVERTISEMENT - CONTINUE READING BELOW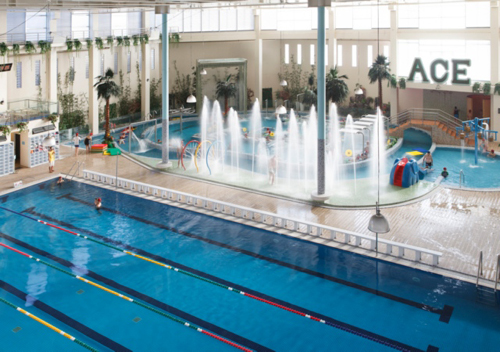 Practice your swimming laps
Address: 399 Del Monte Avenue (near corner Banaue Street) SFDM, Quezon City; and United Street corner Brixton Street (near Pioneer), Pasig City
Contact: 367-8040 to 41 and 367-8061 to 62 (Quezon City); 451-1111 and 582-5754 (Pasig City)
Operating hours: 6 a.m. to 10 p.m. (Sunday to Thursday); 6 a.m. to 11 p.m. (Friday to Saturday)
There's more to Ace Water Spa than just their herbal pools and massage services. Their facilities also include a pool for kids and a lap pool that's approximately 25 meters long. Entrance fees are valid for four hours and are priced at P550 for adults and P250 for kids.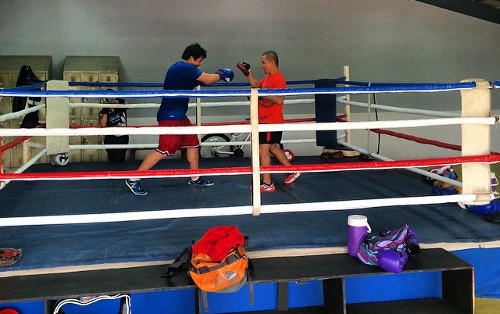 ADVERTISEMENT - CONTINUE READING BELOW
Kick ass with a round of boxing
Address: Visit Elorde Boxing Gym's website for a complete list of branches, contact details, and operating hours
When you want to give boxing a go, Elorde is easily your best choice. They have branches virtually anywhere for your convenience, and their rates are easy on the budget. The gym has an annual membership fee of about P1,000 to P2,000 and boxing rates vary depending on the gym. They offer per-session rates for members, walk-ins, and sparring. Once you've gotten the hang of it, you can opt for advanced sessions.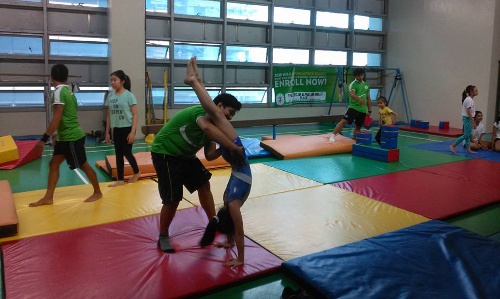 Get flexible with gymnastics
Address: 155 Dr. Sixto Antonio Avenue corner Ortigas Avenue Extension, Barangay Rosario, Pasig City
Contact: 788-1496; and 542-1663
Operating hours: 8 a.m. to 10 p.m.
Anyone who has seen Stick It has probably wanted to try their hand at gymnastics at some point. However, there is more to the sport than just impressive cartwheels. Ultimately, it's about control, balance, and flexibility. Club Gymnastica in Pasig City offers one-on-one sessions with coaches for P700 per session. You just need to call ahead and make a reservation.
ADVERTISEMENT - CONTINUE READING BELOW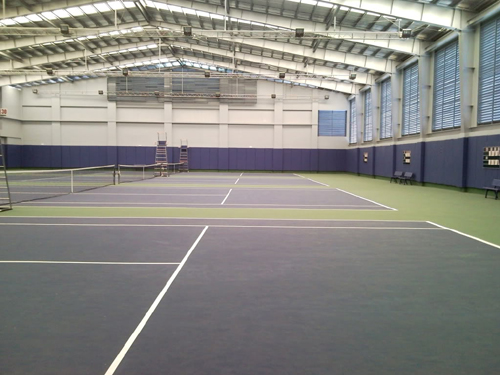 Unleash your inner Maria Sharapova
Address: Palm Avenue, corner Carissa Street, Dasmariñas Village, Makati City
Contact: 843-5248
Operating hours: They're open during and after school hours, just give them a call to reserve one of the courts!
Yup, you can channel your inner Maria Sharapova indoors! Colegio de San Agustin has five indoor tennis courts which both students and outsiders can use during and after school hours. Just contact their office to have one of the courts reserved for you and your friend!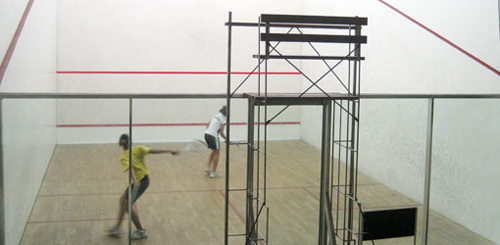 ADVERTISEMENT - CONTINUE READING BELOW
Have a fun game of squash
Address: L.P. Leviste corner Gallardo Street, Salcedo Village, Makati City
Contact: 817-8731
Operating hours: 6 a.m. to 10 p.m. (Monday to Saturday) and 6 a.m. to 9 p.m. (Sunday and Holidays)
Play squash with your best pal! Makati Sports Club has three squash courts and renting it already comes with special squash programs, so you can be a total noob and still play! The court fee is P56 per hour (additional P50 for guests) and hiring a coach would cost an additional P250.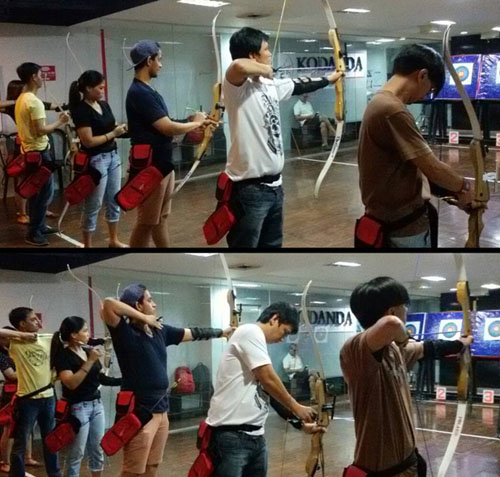 Channel your inner Katniss Everdeen
Address: FB-D3A Makati Cinema Square, Chino Roces Avenue, Makati City
Contact: 774-5410
Operating hours: Open daily from 10:30 a.m. to 7:30 p.m.
www.facebook.com/KodandaArchery
If it's your first time to try your hand (or arm) at archery, Kodanda Archery is the place for you. They're open daily from 10:30 a.m. to 7:30 p.m. One session is P580 and it's one hour long. They currently have a barkada bundle (valid on weekdays!) wherein a group of six pays only P2,400 for one session! Be warned, though. You might just get addicted.
ADVERTISEMENT - CONTINUE READING BELOW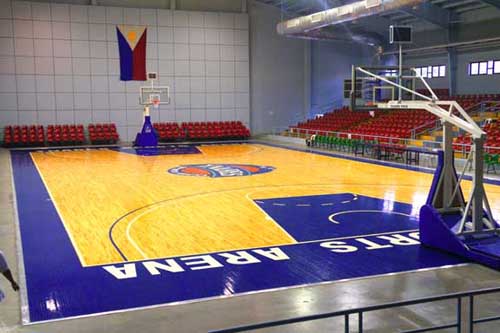 Get physical with a game of basketball
Address: Old Capitol Compound Shaw Boulevard (near Capitol Commons), Pasig City
Contact: 636-3027
Operating hours: Up to you! Just make sure to call so you can schedule it properly.
www.facebook.com/pages/Ynares-Sports-Arena

Brush up on your rusty basketball skills. Gather your friends and schedule a game or two in the Ynares Sports Arena. Make sure to call the arena ahead of time to set your schedule. You can have the court reserved for P3,000 per hour so just have everyone pitch in!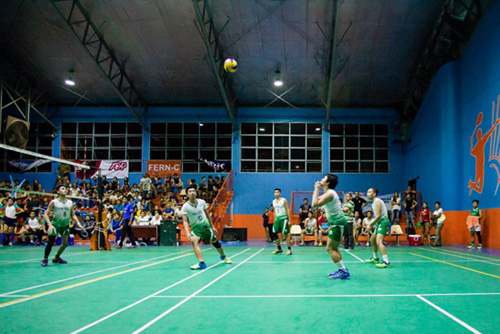 ADVERTISEMENT - CONTINUE READING BELOW
Gather the squad and have a game of volleyball
Address: Ortigas Avenue, Pasig City
Contact: 632-8278
Operating hours: 8 a.m. to 11 a.m., 1 p.m. to 4 p.m., and 8 a.m. to 10 p.m. (Monday to Friday), 7 a.m. to 10 p.m. (Saturday and Sunday)
www.facebook.com/pages/Meralco-Gym-Ortigas-Ave-Pasig-City
Strengthen your limbs (and maybe even get taller because of the stretches!) by hosting a game of volleyball with your favorite pals! The Meralco Gym is open for rental at P1,000 per hour.
Load More Stories