10 Great Places for Live Music in Manila
Whatever genre you're into, there's something here that you're sure to love.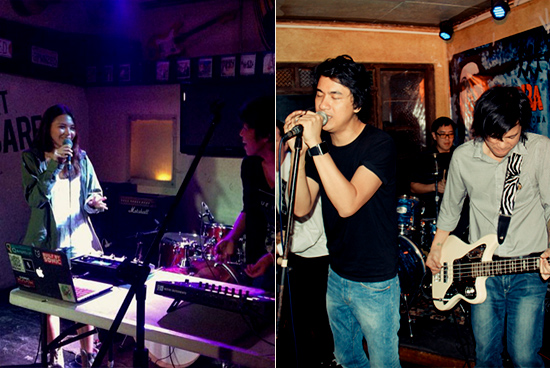 (SPOT.ph) Ask any music fan, and they'll tell you there's nothing quite like seeing their favorite musical acts in the flesh. Luckily, for fans of the local music scene, Manila is flourishing with talented artists and venues to catch them live. The next time you're raring to go out, grab your friends, order an ice-cold bucket of beer, and enjoy the music. Share your favorite hangouts in our comments section, too!
Also read:
10 Hangouts for Musicians in Manila
10 Hipster Hangouts in Manila
10 Dude Hangouts in Manila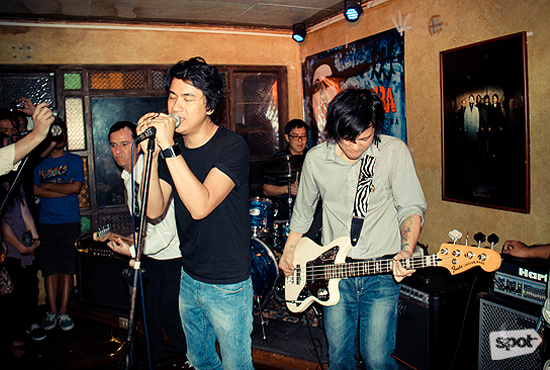 saGuijo Café + Bar
Listen to... Up-and-coming indie bands
If you find yourself in the Makati area and you're looking for a good low-key place to check out some indie music, make SaGuijo your first stop. Usually frequented by yuppies, it's the perfect place to de-stress after a long work week. Get ready to groove to performances from Ourselves the Elves, Cheats, The Buildings, and more.
saGuijo Café + Bar is at 7612 Guijo Street, San Antonio, Makati City.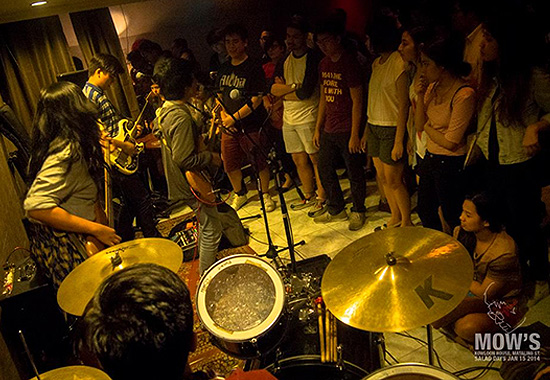 Mow's Bar
Listen to... Talented college bands
If you and your friends are looking for an intimate hangout paired with solid inuman, Mow's Bar is the way to go. It's been making waves in the indie community, often featuring talented bands mostly from the University of the Philippines. Every now and then, they also host stand-up shows. Best of all, they serve beer for as low as P41, which you can pair with some Chinese grub from the Kowloon House upstairs.
ADVERTISEMENT - CONTINUE READING BELOW
Mow's Bar is at the Kowloon House Basement, 20 Matalino Street, Teachers Village, Quezon City.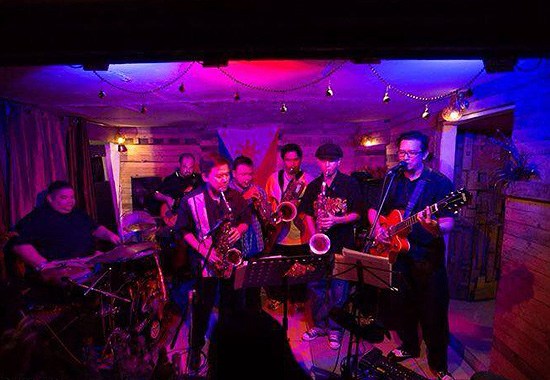 TAGO Jazz Café
Listen to... Decent live jazz performances at a fraction of the usual cost
TAGO Jazz Café is a cozy, hidden paradise for jazz lovers and musicians alike. Like its name, you can expect this place to be pretty hard to find, but it's worth the extra legwork. Once you're there, don't be surprised if the folks seated around you eventually get up on stage and perform. That's just how they do it in Tago.
TAGO Jazz Café is at 14 Main Avenue, Cubao, Quezon City.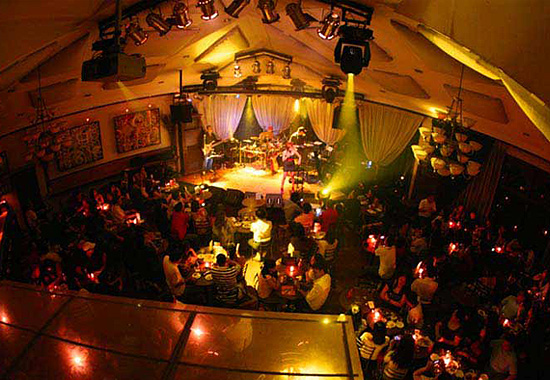 19 East Bar and Grill
Listen to... The biggest and most recognizable OPM acts, from Bamboo to Up Dharma Down
Despite being one of the most geographically isolated venues on this list, 19 East Bar and Grill has always been the premier destination for music fans. You can always count on a roster of OPM's top artists on stage, so expect a packed venue. The places also features a lush, outdoor garden that gives visitors an epic view of the city lights at night.
19 East Bar and Grill is at Kilometer 19, East Service Road, San Dionisio, Parañaque City.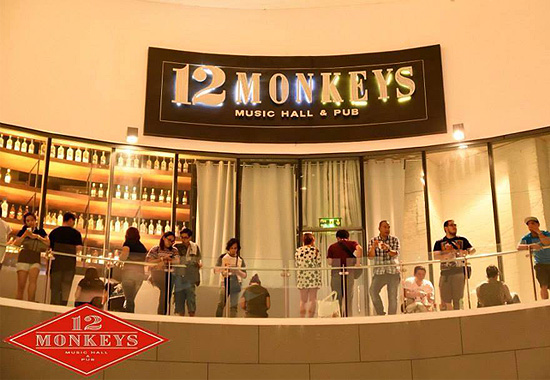 12 Monkeys Music Hall & Pub
Listen to... All your favorite OPM bands, from Razorback to Parokya Ni Edgar
Don't be too intimidated with the 12 Monkeys' table reservation system; it's worth it when you experience the excellent acoustics and see its spacious seating area. You'll love their well-stocked bar and their tasty finger food, which you might have to shell out a bit more for. The place is also pretty special for the industry: It's where now-defunct bands like Urbandub and Kamikazee held their final gigs. Stay on the lookout for special reunion performances, too!
ADVERTISEMENT - CONTINUE READING BELOW
12 Monkeys Music Hall & Pub is at 5/F Century City Mall, Kalayaan Avenue corner Salamanca Street, Poblacion, Makati City.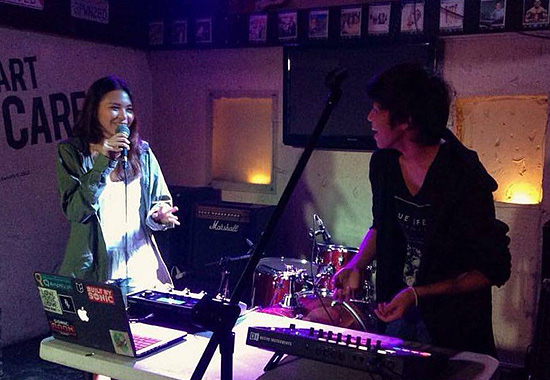 Route 196 Bar
Listen to... Diverse musical genres that range from under-the-radar artists to established acts
Looking for a music hangout on a Friday night? Make a trip to Katipunan Avenue where you'll find everything indie and underground, right alongside your favorite mainstream artists. Route 196 is a popular favorite for QC residents; pay a visit every now and then, and you'll find yourself recognizing familiar faces in the crowd soon enough.
Route 196 Bar is at 196-A Katipunan Avenue, Project 4, Quezon City.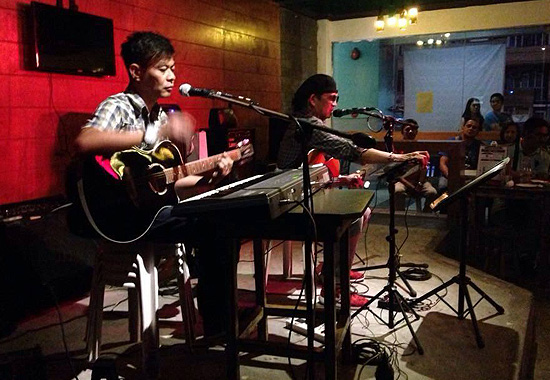 Black Kings Bar x Café
Listen to... A talented roster of rock and progressive rock bands
QC is home to plenty of live music hangouts so if you happen to be in the area, don't miss out on BKB. They play host to a diverse array of events, from open mic nights to album launches and even film screenings. Bring your barkada and avail of their special promos on their affordable bar chow and drinks.
Black Kings Bar x Café is at Westlife Building, 107 West Avenue, Quezon City.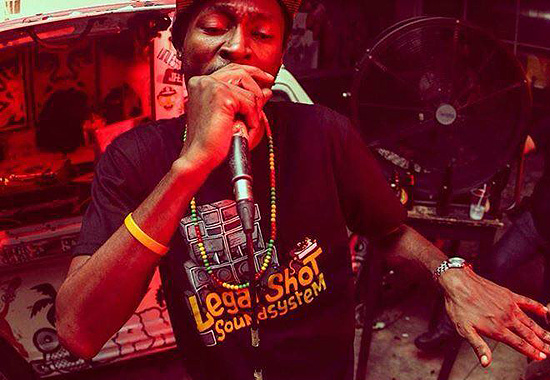 B-Side
Listen to... Must-see reggae and ska artists, as well as the occasional FlipTop rap performances
B-Side is just part of a bigger group of establishments at The Collective in Makati City. Expect mouthwatering grilled food and drinks to go with a healthy dose of reggae music and partying. It's been around for quite a while now, but time hasn't stopped the crowds from pouring in. Take it from us: watch for their Irie Sunday events, as those are the best nights to drop by.
ADVERTISEMENT - CONTINUE READING BELOW
B-Side is at The Collective, 7274 Malugay Street, San Antonio Village, Makati City.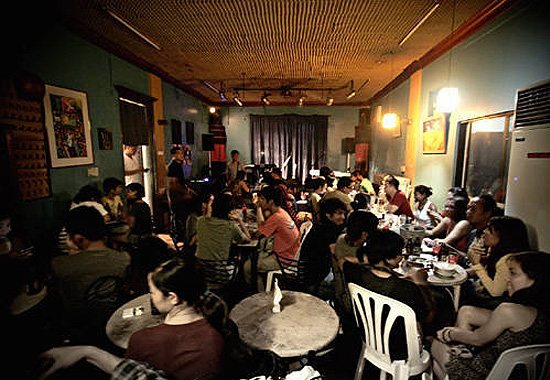 Conspiracy Garden Café
Listen to... Good ol' Pinoy acoustic and folk music
The music at Conspiracy Garden Café is a bit different from the other bars on this list, but if you're looking for great Filipino folk and acoustic music, this is the place to be. The ambience is inviting, everyone is friendly, and if you're lucky, you just might catch the amazing musical trio of Ebe Dancel, Johnoy Danao, and Bullet Dumas. Bonus: It's also pretty famous for its spoken word performances!
Conspiracy Garden Café is at 59 Visayas Avenue, Quezon City.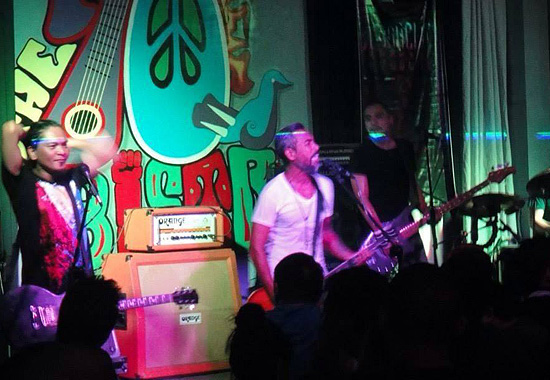 The '70s Bistro
Listen to... Popular OPM artists from Wolfgang to Chicosci
The '70s Bistro is another long-time favorite for popular local bands; in fact, you can pretty much expect the place to be crowded on most nights because of their nightly all-star lineup. Sit back and relax with '70s Bistro's variety of food and drinks that are reasonably priced and perfect for sharing. The cheap entrance fee is a bonus, too.
The '70s Bistro is at 46 Anonas Street, Project Street, Quezon City.
BONUS: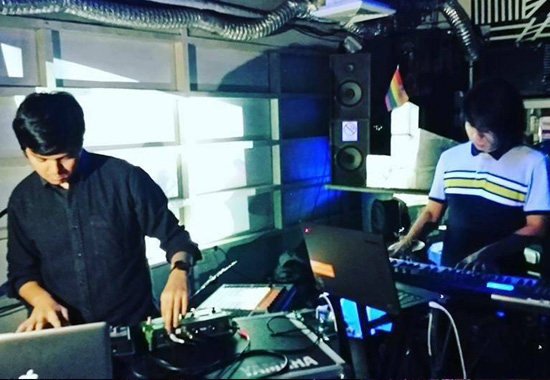 Today x Future
Listen to... The best local DJs and artists from the indie music scene
Although gigs at TxF are not as regular as the other venues on this list, this place is a must-visit for their unique mix of art and music. They host all sorts of events that cater to different genres, whether it's pop, hip-hop, indie, or DJ sets that will have you on your feet in no time. It's also a step up from your usual weekend hangout spot as it has a boutique with cool collectibles, music records, and even a wide range of books to choose from.
ADVERTISEMENT - CONTINUE READING BELOW
Today x Future is at 7-T Gen. Malvar Street, Araneta Center, Cubao, Quezon City.
Also read:
10 Hangouts for Musicians in Manila
10 Hipster Hangouts in Manila
10 Dude Hangouts in Manila
Photos from the establishments' official websites, Facebook pages, and SPOT.ph archives
Load More Stories