Weekend Escape: Take a trip back in time at Las Casas Filipinas de Acuzar
It's a nostalgic getaway equipped with modern-day comforts.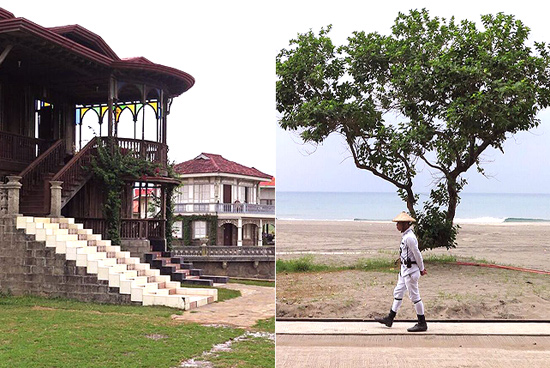 (SPOT.ph) Most travelers would claim to have seen it all, but few can say they've traveled back in time. Las Casas Filipinas de Acuzar takes you on a nostalgic adventure to a bygone era in a spectacular setting just three hours from Manila. There's no place like it with its authentic heritage structures transplanted from their original settings and meticulously reassembled in the resort's sprawling compound.
The resort gives guests an Old-World experience that's made all the more pleasurable when it comes with modern-day comforts and amenities. There's a pool with views of Bataan's beachside, a game room, a small gallery that houses works of Filipino contemporary artists, and lots of romantic pathways where one can stroll leisurely in the early morning or late afternoons. At the end of the day, we suggest retiring to the air-conditioned comforts of the various Filipino-themed rooms and surrender to Las Casas Filipinas de Acuzar's unhurried pace—it's an experience that's guaranteed to get you revitalized for when you get back to the real world.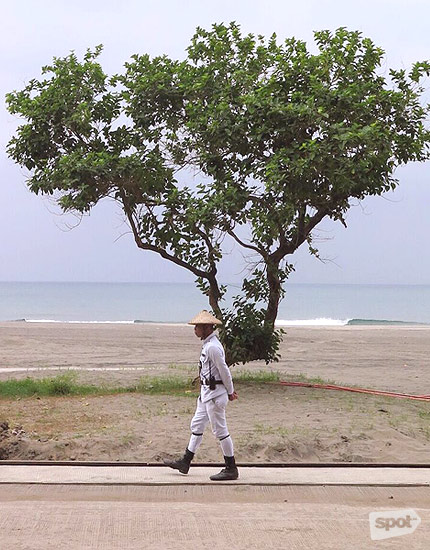 ADVERTISEMENT - CONTINUE READING BELOW
The resort's staff are garbed in costumes reminiscent of our Filipino-Hispanic past, such as this guwardiya sibil patrolling the property's beachside strip.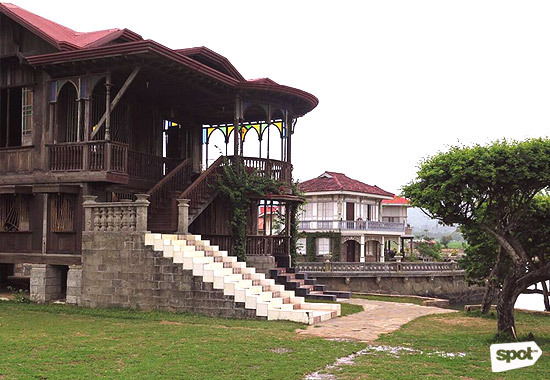 Some of the houses are available for those who prefer more private lodging or special dinners and luncheons. The Hagonoy house in the foreground can be booked for private dinners, while the pretty structure behind it is fully equipped with amenities that guarantee a restful stay.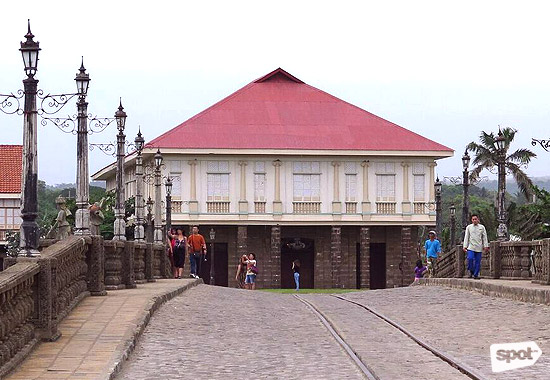 CONTINUE READING BELOW
Recommended Videos
This handsome house was built by the Filipino architect, Felix Roxas Y Arroyo, and once stood on R. Hidalgo Street in Quiapo. It later became the site for the UP College of Fine Arts.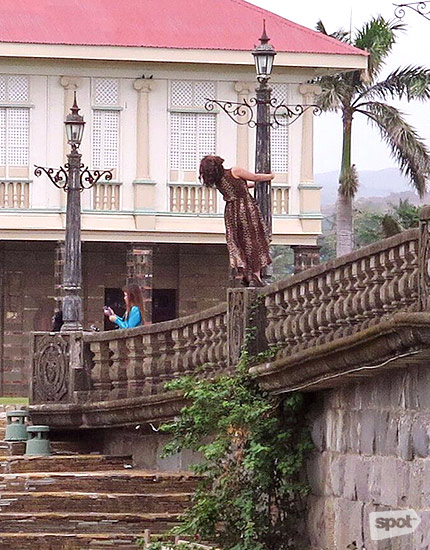 With its picturesque surroundings, the site offers some of the best backgrounds for that likable selfie. For those who wish to take things up a notch, an in-house studio offers period costumes and a professional photographer who can trail you around the property for the most enthralling portraits—just be prepared to shell out a bit!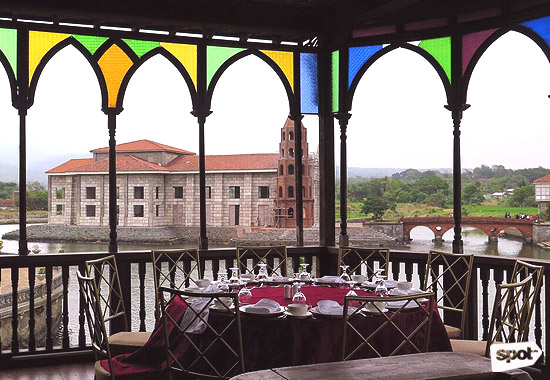 ADVERTISEMENT - CONTINUE READING BELOW
The Hagonoy house faces the river and the church. During our visit, lunch was served for a visiting Swiss artist, Not Vital, whose installation will soon rise from atop a hill within the property.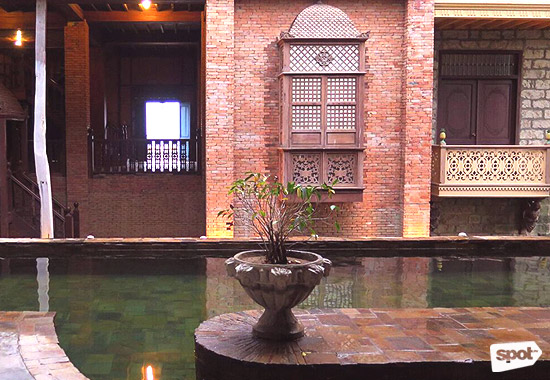 The Ribera 1 has six luxuriously appointed rooms and has its own pool. Opposite is the La Puesta del Sol where the sunset or beachside view rooms are located. Both structures are located in the Estero Binondo side.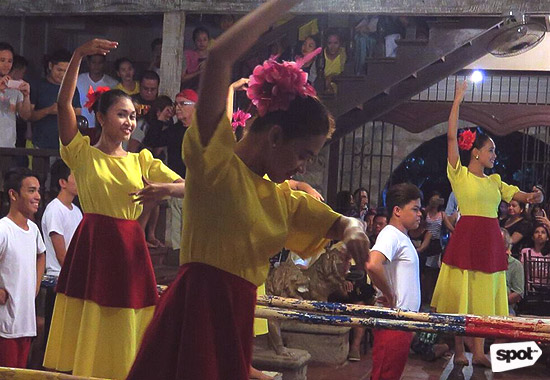 ADVERTISEMENT - CONTINUE READING BELOW
Traditional Filipino dances such as tinikling and itik-itik are popular with guests, who are invited to join in the merriment at the end of the performances.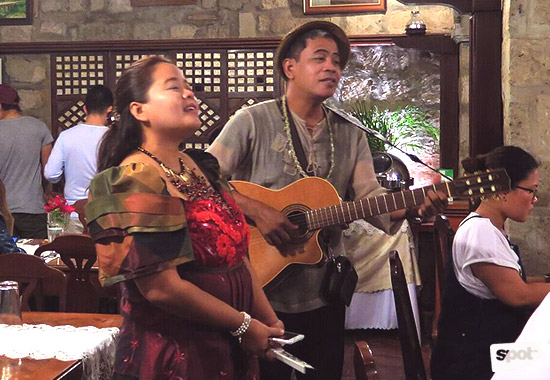 On some nights, you'll get serenaded with OPM songs and standard classics while enjoying the sumptuous cuisine.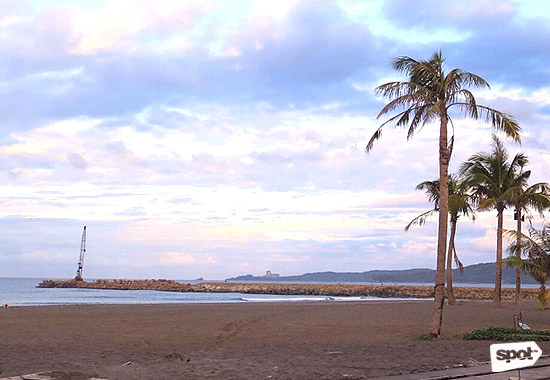 The resort is surrounded by Bataan's natural wonders. Guests are encouraged to swim, or play volleyball and other sports on the beach that borders the property.
ADVERTISEMENT - CONTINUE READING BELOW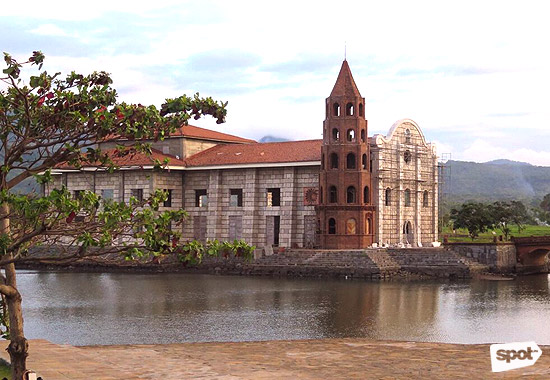 A replica of the St. Joseph Cathedral in Balanga is under construction, and it's called Santuario ni San Jose. Despite its unfinished state, many have gotten married in this church.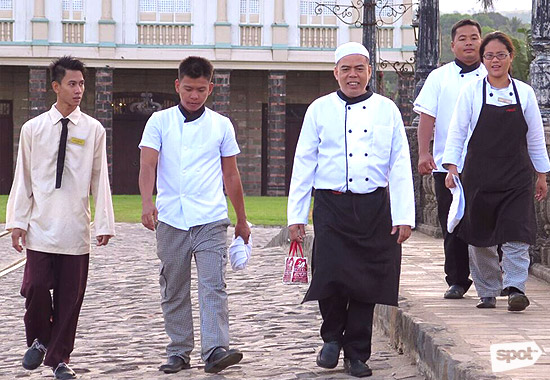 The breakfast team makes their way to one of the sites where they serve breakfast for visitors and guests. You won't go hungry with three different outlets to choose from: Cafe Marivent serves Filipino-Spanish cuisine, La Bella Teodora is known for its Italian food (their brick-oven pizza is a must try), and Cafe del Rio is for those who prefer international contemporary cuisine. Grilled meats and fish, and standard favorites can be had in this charming restaurant by the river.
ADVERTISEMENT - CONTINUE READING BELOW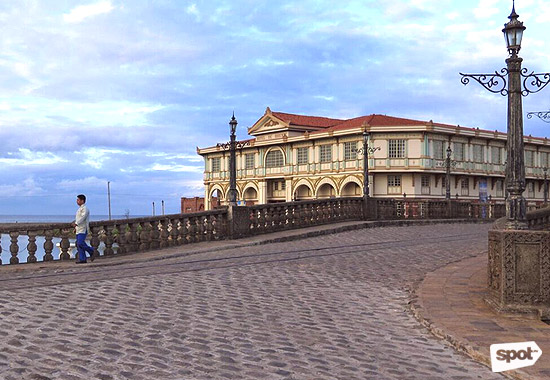 The Hotel de Oriente Convention Center is a reproduction of one of Manila's most elegant hotels built in 1889 in Binondo. It was one of the first buildings to have a telephone. Back then, people simply dialed 1 for Malacañang, and 2 for Hotel de Oriente. Designed by then Manila Municipal Architect Juan Jose Hevas Y Arizmendi, the structure was destroyed during the war. The hotel's modern-day reincarnation functions as a public space for banquets and private receptions and was the site for an APEC convention in 2015.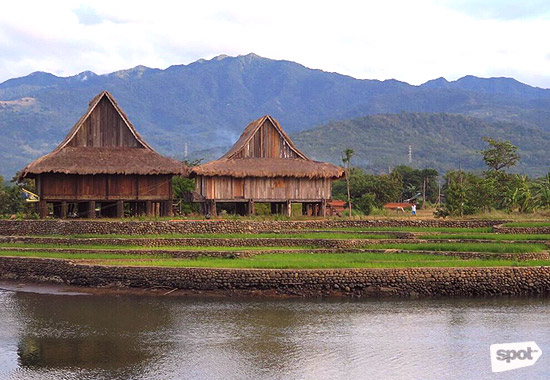 ADVERTISEMENT - CONTINUE READING BELOW
Casa Maranao actually refers to these two unique wooden structures that are typical of a datu's home and are the only two structures from Mindanao. These well-preserved houses are from the 1800s, uprooted from Tawi-Tawi before finding their present address nearby Bataan's majestic mountain ranges.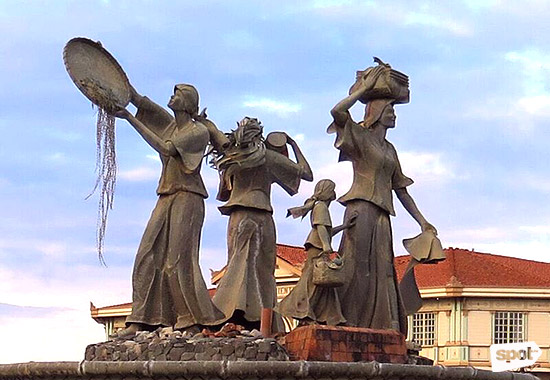 Folk-themed sculptures dot the entire estate. This particular grouping of Filipino women going about their chores is by one of National Artist Botong Francisco's apprentices, Mang Demar. Two of the figures—a mother and daughter—were inspired by owner Gerry Acuzar's wife, Tess, and one of their daughters, Juvy.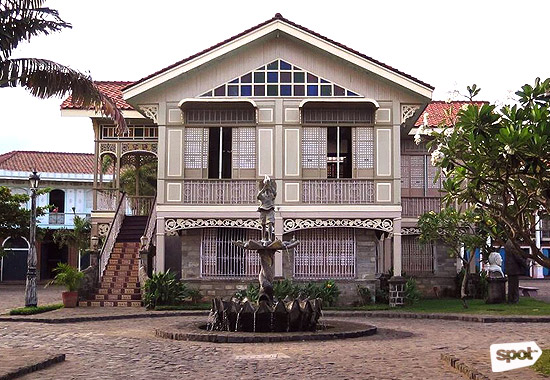 ADVERTISEMENT - CONTINUE READING BELOW
Casa Mexico serves as the front office and receiving area. Bits and pieces of this gorgeous house were found in a junk shop. The entire structure was reconstructed based on old photographs that still existed.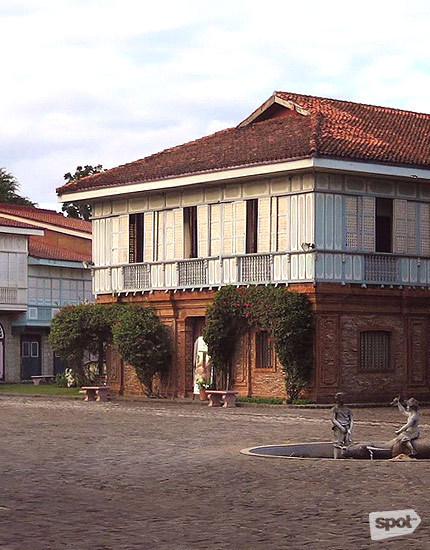 Casa Luna once stood in La Union and was owned by Don Primitivo Novicio, uncle of the artist Juan Luna, and his brother General Antonio Luna. It features a passageway called bolada that runs around the house's sides for the aliping sanggigilid. Two types of servants served La Union's wealthy households: The aliping namamahay were allowed inside the houses and came face-to-face with their masters, while the aliping sanggigilid were only allowed to walk along the boladas.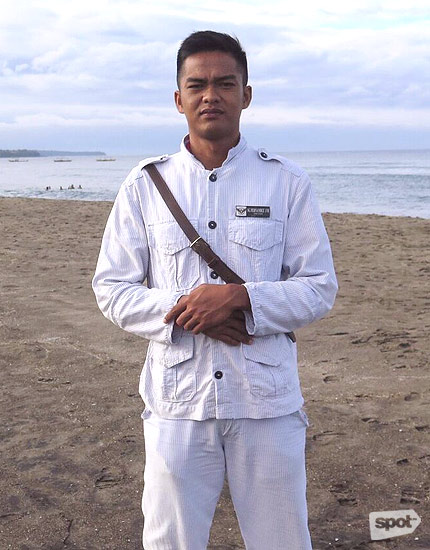 ADVERTISEMENT - CONTINUE READING BELOW
Guwardiya Sibil Fernandez can take your photos, and he'll gladly pose for those posterity shots, too.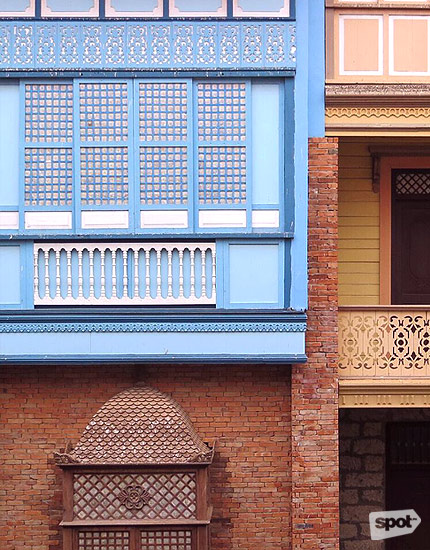 Las Casas Filipinas de Acuzar offers a unique experience, and with owner Gerry Acuzar in on the details, you're guaranteed of a total immersion in a strangely beautiful world from the past.
Regular room rates start at P7,000 for two adults and two children. Avail of the special promo where room rates cost P4,000 per day, with an additional 50% discount for those who wish to extend for another day.
Las Casas Filipinas de Acuzar is at Barangay Pag-Asa, Bagac, Bataan. For reservations, contact their Manila Sales and Reservations Office at 332-5338, 332-5286, 877-4501, or 877-4502.
Share this story with your friends!
---
Help us make Spot.ph better!
Take the short survey
Load More Stories