PHOTOS: Flower Island in Palawan is pure paradise
It's an island that keeps on giving.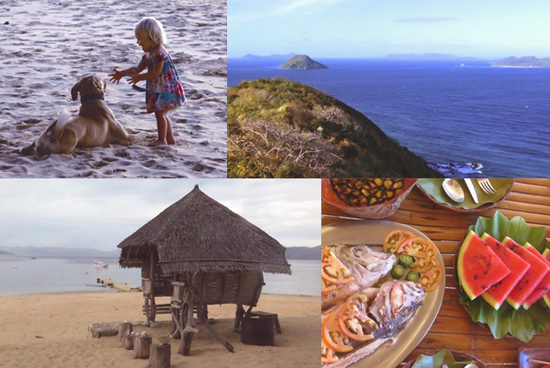 (SPOT.ph) Flower Island is not for everyone. Visitors to the place must embrace the island for what it is, otherwise, the owner said, "It will reject you." Getting there is quite a trek. After the flight from Manila to Puerto Princesa, there's a three-hour drive to the Taytay port where a speedboat will finally take you to paradise.
We stayed for five days, with the island changing character as the weather shifted moods, from gray cast skies to blazing heat. You just have to trust the island and surrender to it, and it will take good care of you. Here's a glimpse at a special Flower Island experience.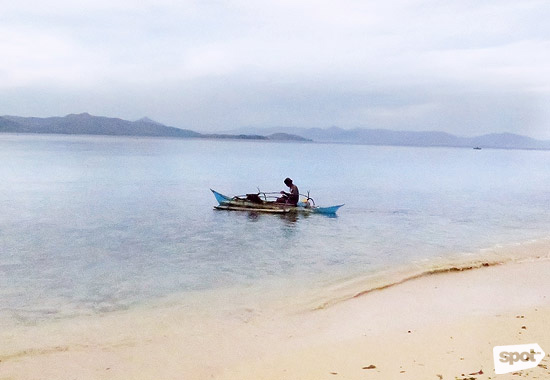 Flower Island will leave you with memories of Palawan's unspoiled wonders and encounters with the province's gentle people. This fisherman delivers his catch of the day every day without fail before the break of dawn. We feasted on a giant cuttlefish—his only catch when this photo was taken—for lunch later.
ADVERTISEMENT - CONTINUE READING BELOW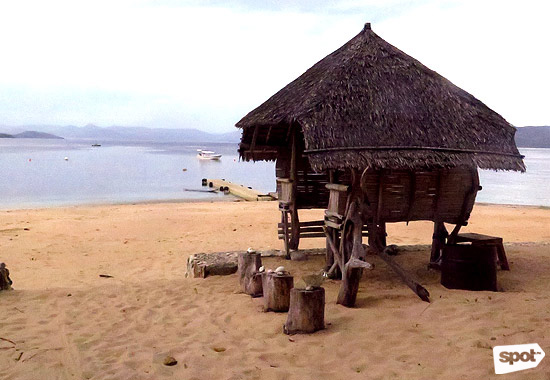 CONTINUE READING BELOW
Recommended Videos
If you're expecting a swimming pool with slides, jet skis, a banana boat ride and WiFi everywhere, you're on the wrong island. This place is about engaging with nature, and there's a lot of quiet nooks (like this inviting hut fronting the sea) where you can take in the view and sink into Flower Island's unhurried pace.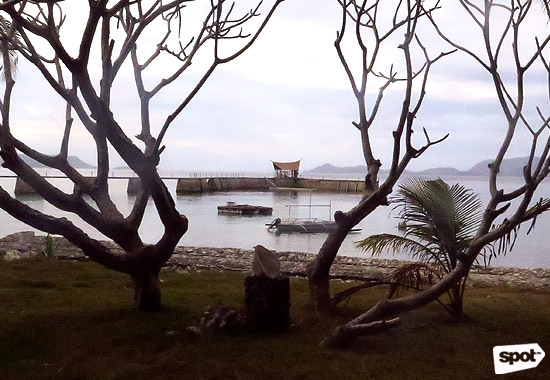 ADVERTISEMENT - CONTINUE READING BELOW
A hike around the island is a great way to start your day. It'll take about 30 minutes of brisk walking, more if you pause in spots such as this in one part of the resort.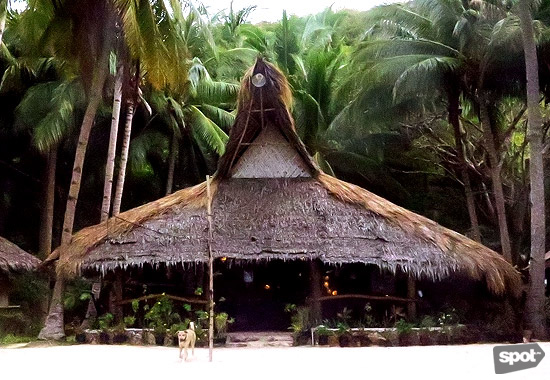 This is everyone's favorite hut—breakfast, lunch, and dinner are served here. Expect slow-cooked food and fresh fruits in season. For those who can't bear being unplugged, the restaurant is one of two places (the staff moves the modem to the bar by the beach upon request) where you can upload your vacation photos.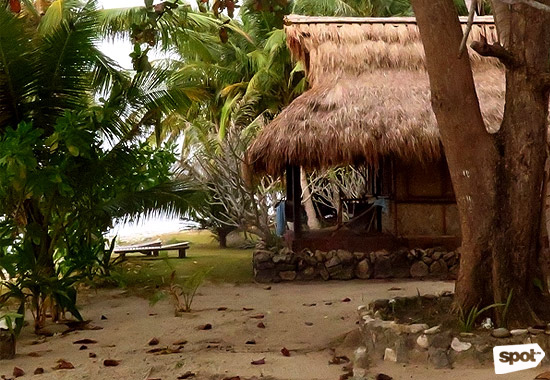 ADVERTISEMENT - CONTINUE READING BELOW
There are 14 stand-alone cottages on the island, with a total of 21 rooms. Six rooms are air-conditioned, while the rest are for those who prefer the natural feel of the sea breeze. Room rates start at P7,500 ++ per person per day, which includes meals from morning until dinner time.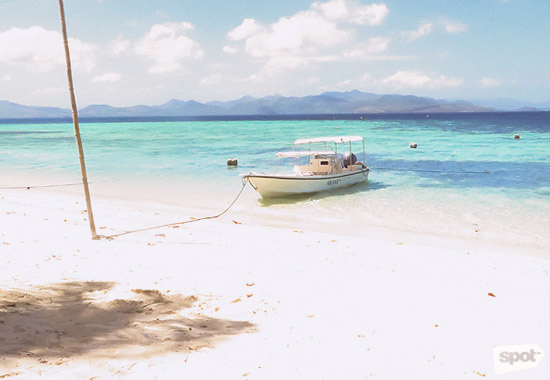 This tiny boat will be your best friend throughout your stay. It took us around Taytay's undeveloped and pristine islands and the Pearl Farm where we witnessed one of the workers harvest a giant, gorgeous, golden South Sea Pearl.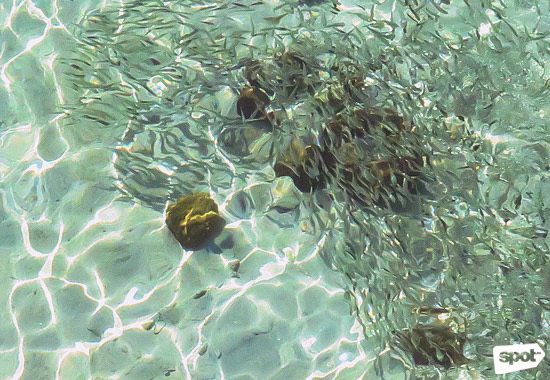 ADVERTISEMENT - CONTINUE READING BELOW
The waters just beneath the Pearl Farm laboratory teemed with live corals and fishes. Our guide told us that one of the Japanese consultants would fish after work and prepare sushi for the workers.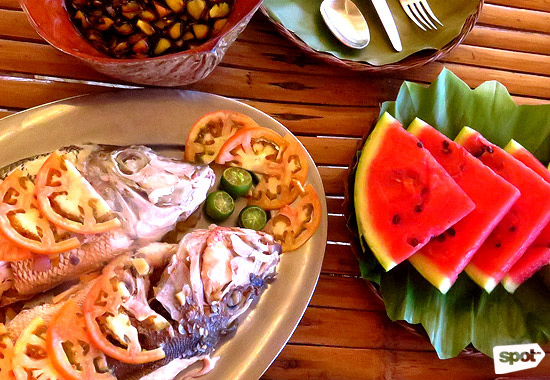 The best picnic lunch you will ever have is on a neighboring island where you will be served a sumptuous feast prepared by resort staff. You can also visit Calabugtong Island, the home of the Save the Palawan Seas Foundation.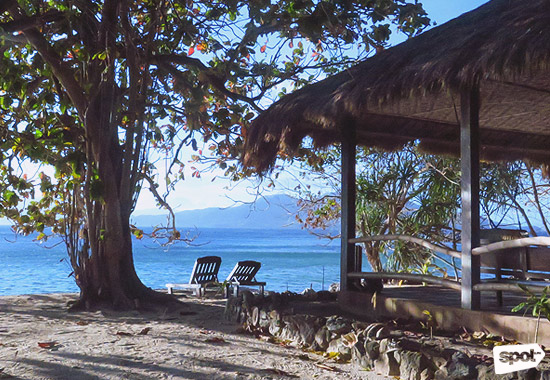 ADVERTISEMENT - CONTINUE READING BELOW
Flower Island sets the pace, and by late afternoon, it's time to wind down. Everyone gathers by the beach, the bar or the cabana in the photo with drink in hand to witness the spectacular sunset. Better still, we suggest a beachside massage while listening to the waves.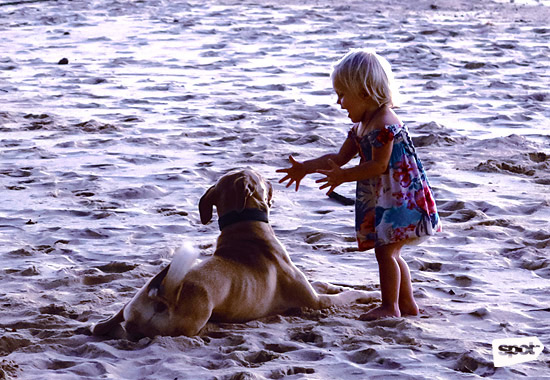 Flower Island is perfect for honeymooners and couples with young kids. Four friendly resident mutts (RJ and Amber together with their pups Tricia and Bruno) make perfect companions for junior vacationers.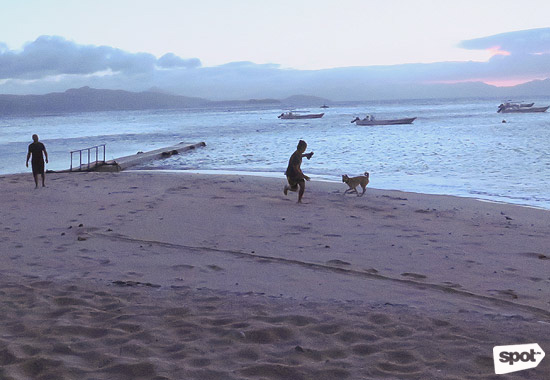 ADVERTISEMENT - CONTINUE READING BELOW
The beach turns magical towards night, cast with purplish light just before the sun's quiet retreat.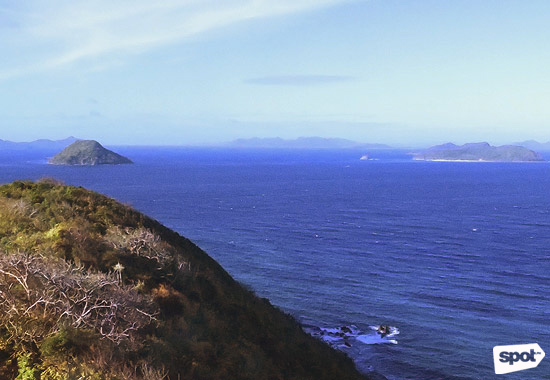 Before you know it, it will be time to leave. Don't forget to take the 10-minute uphill climb to the top of Flower Island where you will be rewarded with a breathtaking 360-degree view of Taytay's surrounds—scenery that will stay with you long after you've settled back in the city.
Flower Island Resort is at Barangay Casian, Taytay, Palawan (0917-504-5567). For more information, visit Flower Island Resort's website.
Photos by Devi de Veyra
Share this story with your friends!
---
Help us make Spot.ph better!
Take the short survey
Load More Stories