10 Beautiful Heritage Sites in the Philippines
Which ones have you seen?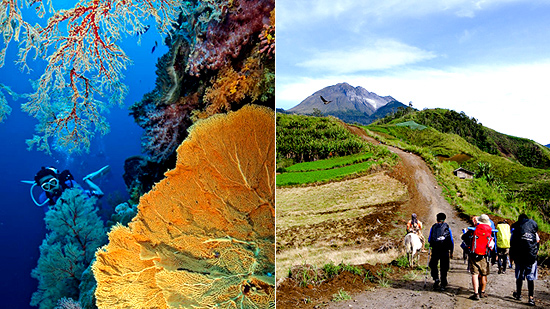 (SPOT.ph) The list of stunning destinations in the Philippines seems to be endless. We have popular ones like Maria Cristina Falls or Taal Volcano that we learn in school every time we talk of yamang-lupa and yamang-tubig. We have off-the-beaten path spots like the Batanes-like terrain of Catanduanes and secret falls of La Union.
Our tourist destinations are on everyone's bucket list, thanks partly to the Association of Southeast Asian Nations and the United Nations Educational, Scientific, and Cultural Organization, two international agencies that declare Heritage Parks and World Heritage Sites. The best part? Their recognition not only helps identify Philippine sites that highlight our culture, but also helps in the preservation and protection of these man-made structures and natural wonders.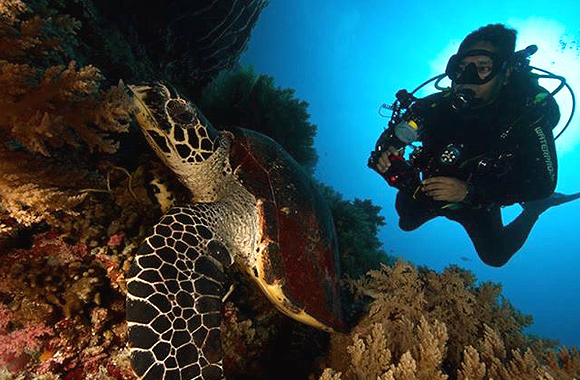 Tubbataha Reefs Natural Park
Association of Southeast Asian Nations (ASEAN) Heritage Park, 2015
United Nations Educational, Scientific, and Cultural Organization (UNESCO) World Heritage Site, 1993
Tubbataha is every diver's heaven. It is, after all, right smack in the center of the Coral Triangle, the global center of marine biodiversity. Housed in almost 100,000 hectares of the reef ecosystem are over 350 species of coral, almost 500 species of fish, and various kinds of whales, dolphins, sharks, and turtles. It also protects one of the few remaining colonies of breeding seabirds. It was the first-ever national marine park to be declared in the country after it was established in 1988 by former President Corazon Aquino.
ADVERTISEMENT - CONTINUE READING BELOW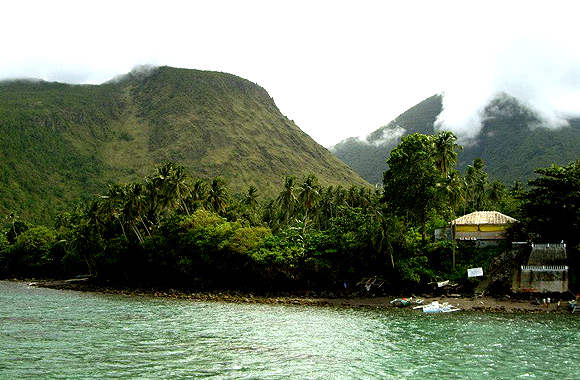 CONTINUE READING BELOW
Recommended Videos
Mount Timpoong-Hibok-Hibok Natural Monument
ASEAN Heritage Park, 2015
Believe it or not, Camiguin's interesting terrain was caused by volcanoes. That's the reason it's called the "Island Born of Fire." The island's only current active volcano, Mount Hibok-Hibok, is part of the stretch of mountain ranges forming the Mount Timpoong-Hibok-Hibok Natural Monument. The more than 2,000-hectare area also includes Mount Mambajao, which has Mount Timpoon as its highest peak, and Mount Catarman. Aside from its endemic flora and fauna, it also features stunning waterfalls such as the Katibawasan, Binangawan, and Tuasan; cold and hot springs like Ardent and Santo Niño; and winding rivers such as Sagay and Binangawan.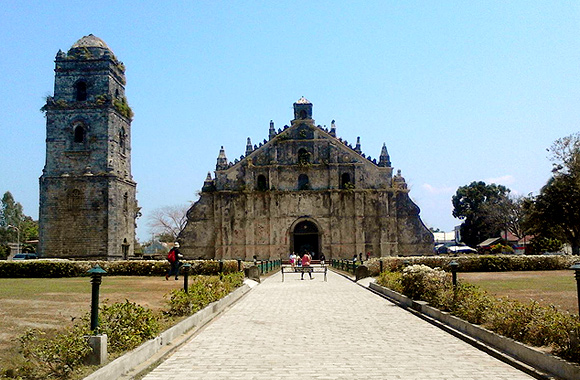 ADVERTISEMENT - CONTINUE READING BELOW
Paoay Church and other Baroque Churches
UNESCO World Heritage Site, 1993
The four Baroque churches in the country, namely: San Agustin Church in Manila, Paoay Church in Ilocos Norte, Santa Maria Church in Ilocos Sur, and Miag-ao Church in Iloilo, were all built between the 16th and 18th Centuries. These represent the unique fusion of European church design with the use of locally sourced materials which later influenced the country's church-building tradition. The intelligent architecture of the structures also proved to be formidable after having survived pirate attacks, local revolts, fire incidents, and natural calamities.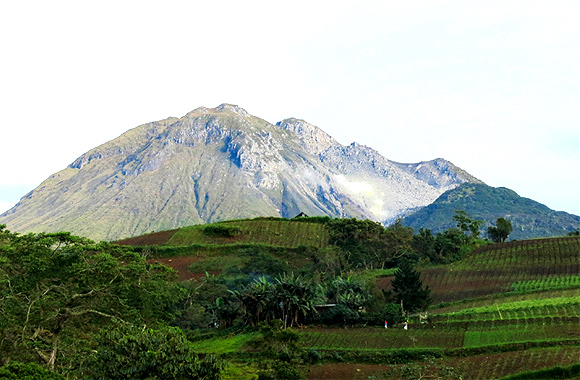 Mount Apo Natural Park
ASEAN Heritage Park, 1992
Mount Apo, the country's highest mountain, stands at 3,143.6 meters above sea level. Its base is so large it's even bigger than the whole island of Singapore. Its upper slopes appear to be covered with snow, which is actually just sulfur expelled after its last eruption in 1640. 
ADVERTISEMENT - CONTINUE READING BELOW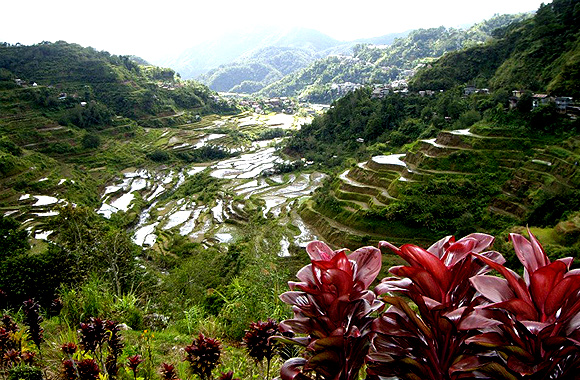 Rice Terraces of the Philippine Cordilleras
UNESCO World Heritage Site, 1995
The Ifugaos are probably the best engineers in the world and the rice terraces located in the remote areas of Cordillera mountain range prove this. These unique fields highlight the innovation of the early Filipinos who have lived as far back as two millennia. All carved by hand, the terraces mimic the structure of stairs to maximize the otherwise steep slopes and develop an intricate irrigation system—harvesting water from the forests in the mountain tops and into the cascading rice fields. The rice terraces, often mistakenly called hagdan-hagdang palayan, are locally known as payao or payaw.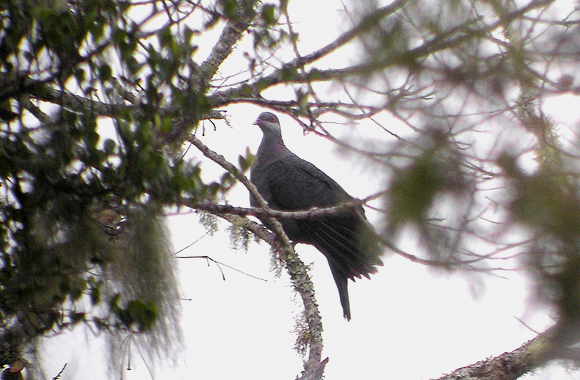 ADVERTISEMENT - CONTINUE READING BELOW
Mount Kitanglad Range Natural Park
ASEAN Heritage Park, 2009
Most of us know of the tanglad (lemon grass). It not only makes our food taste good but also smell good. Legend has it that the tanglad was the only thing visible on top of Mount Kitanglad when the entire province of Bukidnon was submerged in flood, thus the name. Now, it's a protected area that serves as a nesting place for the Philippine eagle and natural habitat for several endemic mammals such as the Philippine flying lemur and Philippine tarsier. The whole mountain range has about a dozen peaks.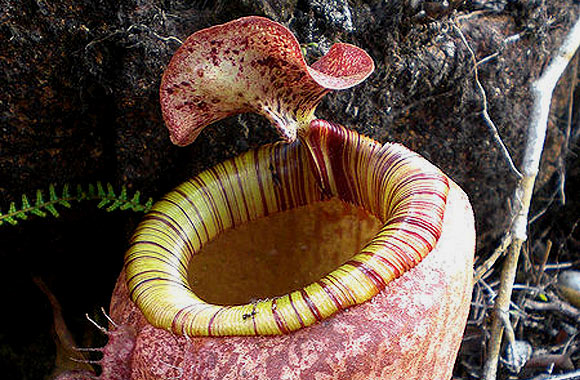 Mount Hamiguitan Range Wildlife Sanctuary
UNESCO World Heritage Site, 2014
Have you ever seen a bleeding-heart dove? Believe it or not, this hugot-filled bird can be found in the Philippines, specifically in Mount Hamiguitan. Found in Davao Oriental, it is home to a number of threatened flora and fauna, eight of which are found only in that mountain range. These include the Philippine eagle, Philippine cockatoo, Philippine warty pig, Philippine pygmy fruit bat, and a lot of other interesting species. It is also the only known habitat of the pitcher plant.
ADVERTISEMENT - CONTINUE READING BELOW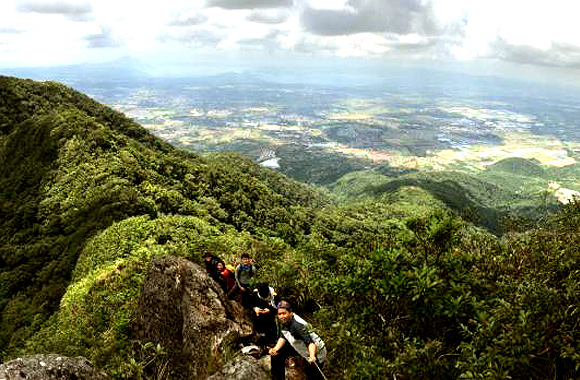 Mount Makiling Nature Reserve
ASEAN Heritage Park, 2013
A dormant volcano in Laguna, Mount Makiling is believed to be riddled with mysteries. Who doesn't know of the tales of its mystical dweller and protector, Maria Makiling? Even the ridges of the mountain are said to be similar to the shape of the sleeping diwata. The Makiling Forest Reserve was established in 1910, and then declared as a National Botanic Garden in 1920. Its management was transferred from one agency to another until it was returned to the University of the Philippines Los Baños-College of Forestry and Natural Resources in the late 1980s. It hosts the Makiling Botanical Garden, the National Arts Center, and the Makiling-Banahaw Geothermal Plant on its slopes.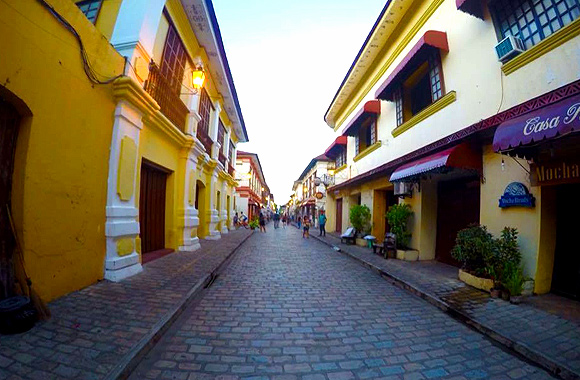 ADVERTISEMENT - CONTINUE READING BELOW
The Historic Town of Vigan
UNESCO World Heritage Site, 1999
One would always remember heritage houses, cobblestone streets, and horse-drawn carriages when talking about the historic town of Vigan in Ilocos Sur. It is the best-preserved example of a planned Spanish colonial town in Asia. Adding to its claim-to-fame is its inclusion in the New7Wonders Cities list along with Beirut (Lebanon), Doha (Qatar), Durban (South Africa), Havana (Cuba), Kuala Lumpur (Malaysia), and La Paz (Bolivia).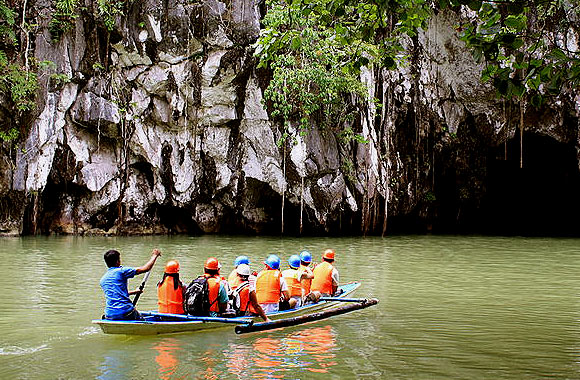 Puerto Princesa Subterranean River National Park
UNESCO World Heritage Site, 1999
The world's longest underground river can be found in our own backyard, in Puerto Princesa, Palawan. Aside from eye-catching rock formations and limestone walls, the complex cave system's unique feature is that it emerges directly into the sea. This allows the bottom part of the water to be influenced by tides, a rare natural phenomenon. It also houses the Palawan Moist Forest which, according to the World Wide Fund for Nature, is the largest and most valuable limestone forest in Asia.
ADVERTISEMENT - CONTINUE READING BELOW
Spliced photo by Bo Mancao and Cha Santos. Tubbataha Reefs photo by Bo Mancao, Mount Hibok-hibok and rice terraces photos by Christa I. De La Cruz, Paoay Church photo by Repa Galos, Mount Apo photo by Cha Santos, Mount Kitanglad's metallic pigeon photo by markaharper1 via Wikimedia Commons, Mount Hamiguitan's pitcher plant photo by Kleo Marie Sialongo via Wikimedia Commons, Mount Makiling photo by Erg Alto, Vigan photo by Fhen Ann Ocampo, and Puerto Princesa photo by Mike Gonzalez via Wikimedia Commons.
Share this story with your friends!
---
Help us make Spot.ph better!
Take the short survey
Load More Stories