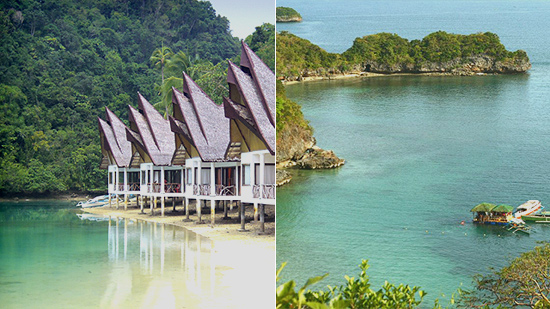 (SPOT.ph) When Miss Universe contestant Charlene Gonzales quipped "High tide or low tide?" after she was asked how many islands there are in the Philippines, she was probably half-joking. The count of 7,107 islands was made official in 1945 by the Gazetteer of the Philippine Islands, but in February 2016, former Department of Environment and Natural Resources Sec. Ramon Paje said that the National Mapping and Resource Information Authority discovered 400 more. May it be 7,107, 7,108, or even 7,508, one thing is for sure: The Philippine archipelago has so much to offer and it's up to us to discover the beauty of its many islands.
Here's a bucket list for your island-hopping adventure if you want to go à la-Dora the Explorer (or, maybe, even Magellan).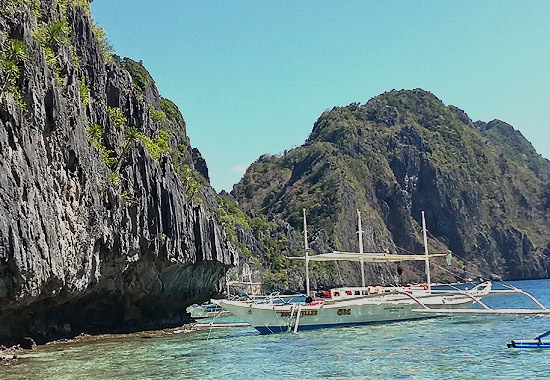 ADVERTISEMENT - CONTINUE READING BELOW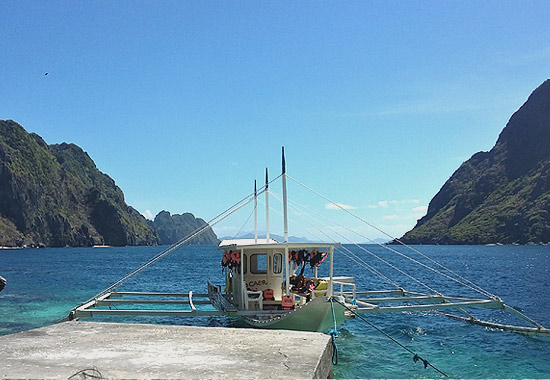 El Nido (Palawan)
El Nido in Northern Palawan is the gateway to the glory that is the Bacuit Archipelago. A day is definitely not enough to tour the virgin islands, white sandy beaches, mangrove forests, enchanting lagoons, and towering marble cliffs. Local resorts offer whole-day tour packages, with rates starting at P1,200 person, to four island groups (not counting the inland sights) so you probably have to stay there for at least a week! Don't miss Paradise Beach and Makaamo Lagoon in Cadlao Island, the interesting terrain of Cathedral Cave, the Small and Big Lagoons for the obligatory El Nido shots, and other hidden beaches and sand bars.
How to get there: Flights are available from Manila to Puerto Princesa, Palawan. You can then ride a bus or a van to El Nido, which will take about five to six hours.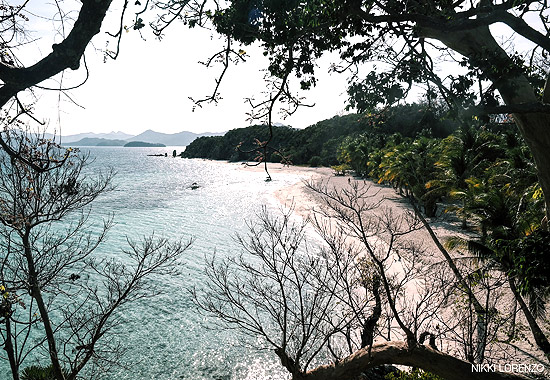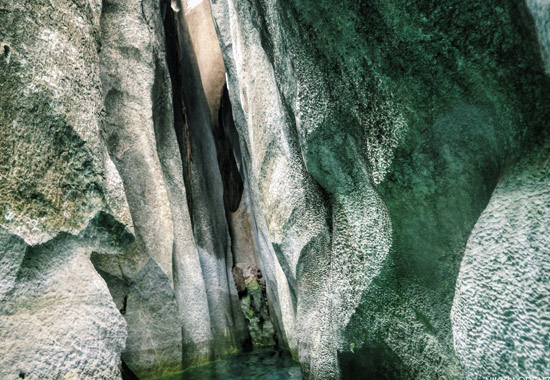 ADVERTISEMENT - CONTINUE READING BELOW
Coron (Palawan)
Palawan has been declared time and again as the best island in the world by leading travel magazines and websites so it's not a surprise that it houses more than one island-hopping destination. The municipality of Coron is located further north from El Nido, and comprises the eastern half of Busuanga Island, the whole Coron Island, and about 50 other minor islets. If you include the western half of Busuanga, you can call the whole group of islands as the Calamianes. Hotels offer island-hopping tour packages complete with meals so you'll never go hungry. The must-see destinations in Coron are the 15-hectare peninsula of Malaroyroy, Beach 91 Island, Banana Island, and Malcapuya Island. It also has a reverse thermal lake—cold on top and hot below the surface—called the Barracuda Lake. Deep sea divers will have a heyday exploring the shipwrecks left by the American bombardment of Japanese ships anchored in Coron Bay during World War II.
ADVERTISEMENT - CONTINUE READING BELOW
How to get there: You can take either a plane or a ferry from Manila to Coron.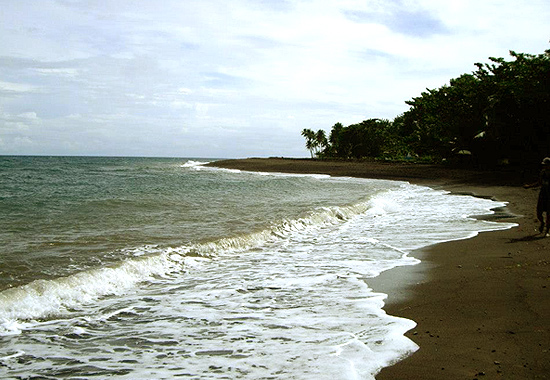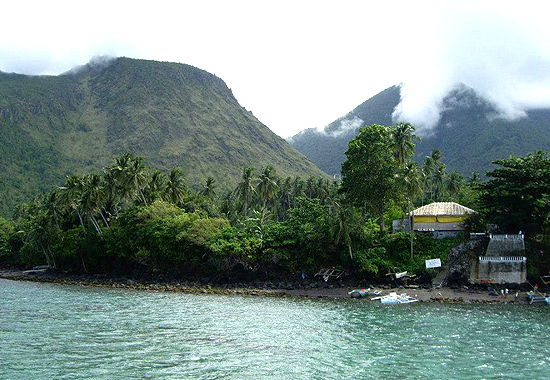 ADVERTISEMENT - CONTINUE READING BELOW
Camiguin
Camiguin in Northern Mindanao isn't as "archipelagic" as El Nido or Calamianes but that doesn't mean that this small island fares less when it comes to island-hopping. After riding the habal-habal or hopping from one jeepney to another to tour its perimeter, you can ride a boat to nearby Mantigue Island, located 3.5 kilometers off the coast of Barangay San Roque in Mahinog. It's the perfect spot for lazing around a white sand beach and snorkeling and diving in a marine reserve. Behind the lush vegetation at the fringe are rows of tables and benches where one can enjoy a sumptuous lunch of freshly caught seafood. Another not-to-miss spot is the popular White Island, a sandbar located across the towns of Agoho and Yumbing. It gives front row seats to the picturesque view of Mt. Hibok-Hibok, Mt. Vulcan, and the romantic sunset. Just make sure that you leave the sandbar before it becomes completely submerged come nighttime.
ADVERTISEMENT - CONTINUE READING BELOW
How to get there: Camiguin has three entry points: Cebu City, Cagayan de Oro, or Bohol. You can ride a ferry from Pier 8 in Cebu City; a ferry from Balingoan Port or a fast craft from Macabalan Port, both in Cagayan de Oro; or a ferry or a fast craft Jagna in Bohol.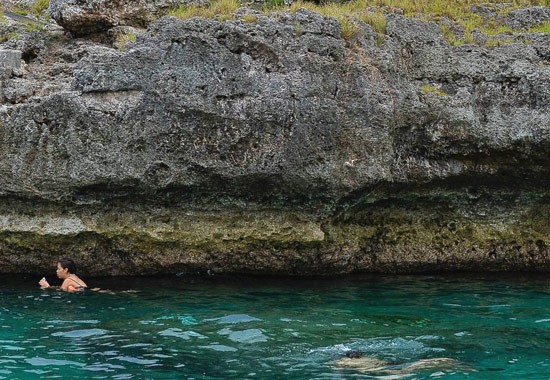 ADVERTISEMENT - CONTINUE READING BELOW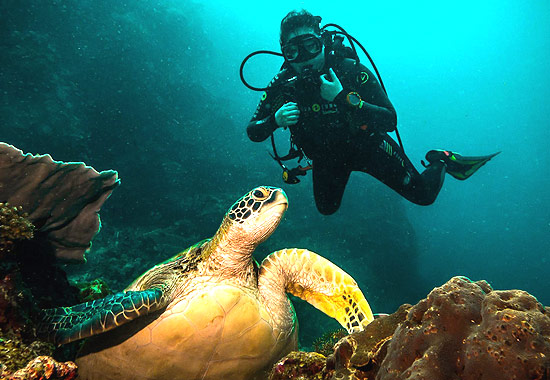 Moalboal (Cebu)
Moalboal in the southwestern part of Cebu is world-renowned for the incredible sardine run (millions of sardines swimming and moving in one direction) which you can see while snorkeling just meters offshore. The more experienced diver would have a great time in its rich marine ecosystem riddled with sea turtles, thousands of fish, and beautiful corals. Pescador Island has a whole rock wall under the sea which forms a whole city for the sea creatures. Panagsama Beach is another popular diving spot for those who can't get enough of the Nemos and Dorys.
ADVERTISEMENT - CONTINUE READING BELOW
How to get there: Fly from Manila to Cebu City. You can then ride a bus to Moalboal, which will take about three hours.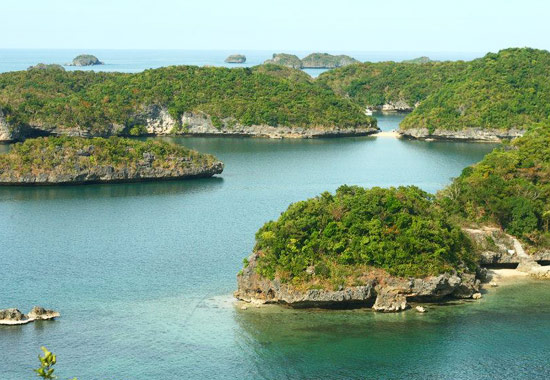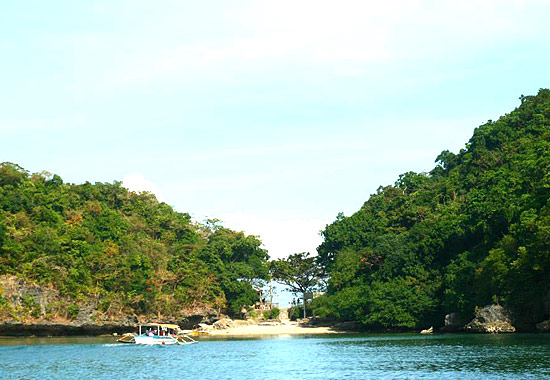 ADVERTISEMENT - CONTINUE READING BELOW
Hundred Islands (Alaminos, Pangasinan)
The Hundred Islands National Park is one of the examples of yamang lupa often discussed in elementary Sibika class. True to its name, it has an island count playing between 123 and 124 (depending on the tide), all scattered in the Lingayen Gulf. Don't forget to visit Governor's Island and climb the 200-step staircase for a panoramic view of some of the nearby islets; Bat Island, which has, of course, bats; Marcos' Island for a 20-foot cliff jump; and Romulo's Island for photo-op sessions on its white sandy beach.
How to get there: From Manila, ride a bus bound for Alaminos, Pangasinan. Travel time is three to four hours. Once you reach Alaminos, head to Lucap Terminal where you can take a tricycle to Lucap Wharf.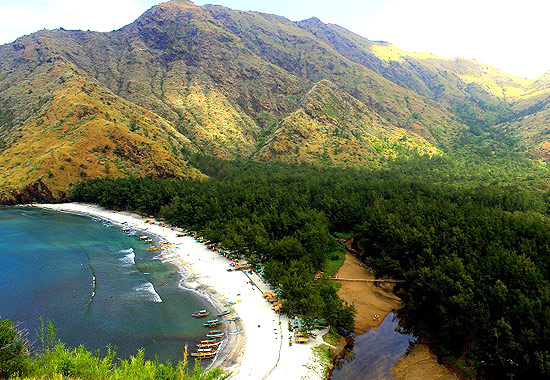 ADVERTISEMENT - CONTINUE READING BELOW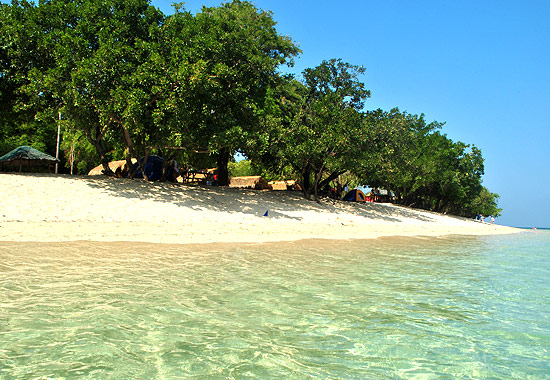 Pundaquit (San Antonio, Zambales)
Pundaquit, a fishing village in San Antonio, is the jump-off point to Zambales' many coral reefs, dive spots, surfing areas, coves, and islets. Tours usually include island-hopping at Camara, Capones, and Potipot and a complete camp-out package with tents and food at either Anawangin or Nagsasa Cove. The main shoreline, including the coves, features rows of pine trees, a lovely beach with gray sand, and a view of the grassy mountains in the background. By the way, Zambales is also known for its sweet mangoes, so don't forget to take some home.
ADVERTISEMENT - CONTINUE READING BELOW
How to get there: Take a bus bound for Iba or Sta. Cruz, Zambales and get off at San Antonio Municipal Hall. This takes about three hours from Manila.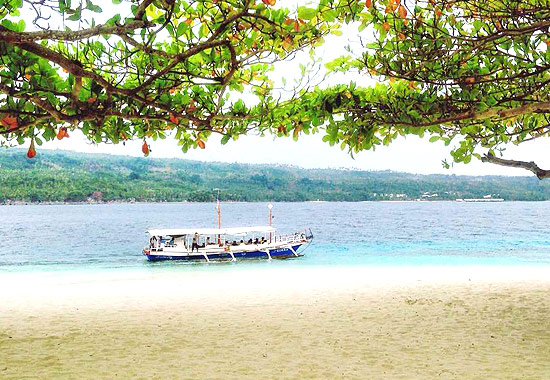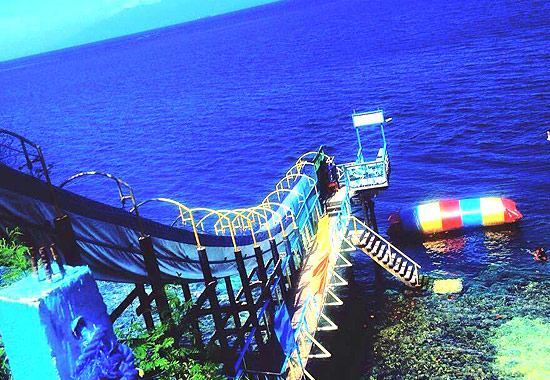 ADVERTISEMENT - CONTINUE READING BELOW
Samal (Davao del Norte)
Samal (a.k.a. Island Garden City of Samal) in Davao del Norte makes up the main Samal Island and the smaller Talikud Island in the Davao Gulf. Island-hoppers also sometimes include Vanishing Island in their itinerary, but it is literally vanishing depending on the tide. Angel's Cove is the common first stop where visitors can enjoy snorkeling and diving activities, while Babu Santa, Isla Reta 1, Isla Reta 2, and Dayang all feature pristine beaches with white sand and coconut trees. You might find one or two dap-ag (starfish) while walking on the shore.
How to get there: Fly from Manila to Davao City. There are three entry points to Samal from Davao City: Sta. Ana Wharf, where motorboats ferry passengers directly to Talikud Island; Sasa, Km. 11 Wharf, where motorboats ferry passengers to Babak Wharf; and Sasa, Km. 11 Ferryboat Landing, where passengers can take a bus to Cabaguio Street before riding a ferry to Babak District.
ADVERTISEMENT - CONTINUE READING BELOW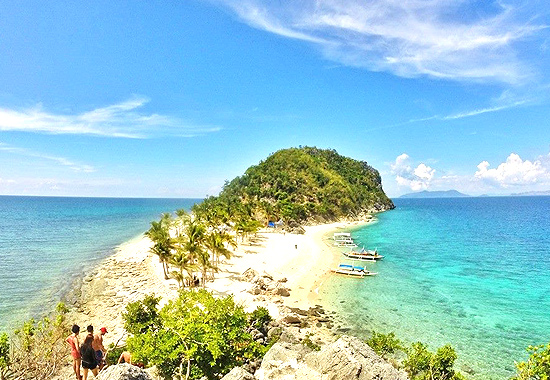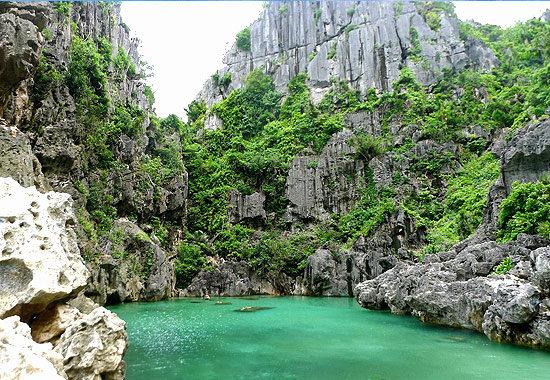 ADVERTISEMENT - CONTINUE READING BELOW
Isla de Gigantes (Carles, Iloilo)
The "Islands of Giants" is a remote group of islands located off the coast of Carles and Estancia in northeastern Iloilo. Its main features include the white sand bar of Bantigue, the completely uninhabited Cabugao Gamay Island, the natural salt water pool called Tangke Lagoon (literally, a water tank), snorkeling area in Antonia, and old lighthouse ruins at Gigantes Norte. Isla de Gigantes was originally named Sabuluag or Salauag but was later changed when coffins of gigantic human bones were found inside Bakwitan Cave, which is also the easiest one to explore if you'd like to go spelunking.
How to get there: Flights are available from Manila to Iloilo City. Ride a bus or van from Iloilo to Estancia, then a pumpboat to Gigantes Norte.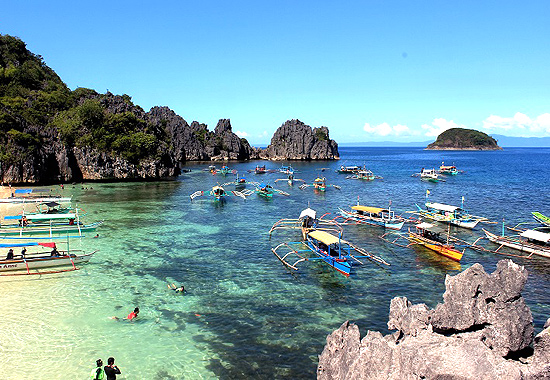 ADVERTISEMENT - CONTINUE READING BELOW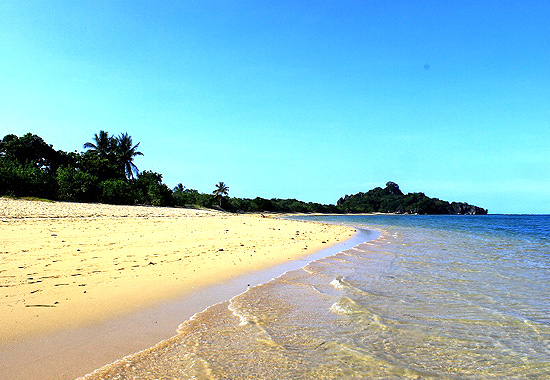 Caramoan (Camarines Sur)
The Caramoan Peninsula in the lower eastern part of Camarines Sur in the Bicol Region gives island-hopping a whole new meaning as it remains unexploited by commercial tourism. Isolated from the rest of CamSur, it boasts perfect pristine beaches and coves, underground cave and rivers, freshwater pools, rock formations, and rich marine life. You may have heard of Caramoan if you're a fan of the TV series Survivor as it was a favorite location of the reality show. The U.S., Serbian, Israeli, Bulgarian, Swedish, Indian, and French versions of the franchise all stepped into this paradise.
ADVERTISEMENT - CONTINUE READING BELOW
How to get there: Caramoan can be reached via the southern Luzon expressway to Naga City. There are also direct flights from Manila to Naga Airport (a.k.a. Pili Airport) in Camarines Sur.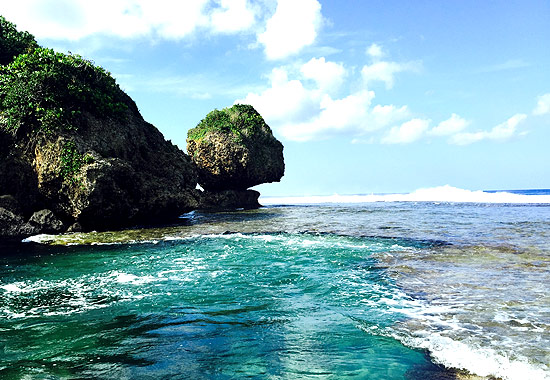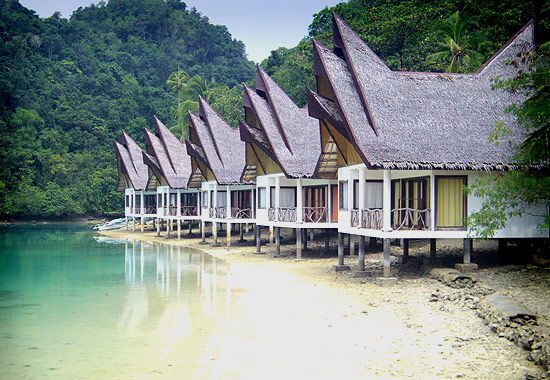 ADVERTISEMENT - CONTINUE READING BELOW
Siargao (Surigao del Norte)
Siargao is known as the teardrop-shaped island in the province of Surigao del Norte because of its shape. It is recognized as the Surfing Capital of the Philippines because of the world-class barreling waves—called Cloud 9—in General Luna. For the non-surfers, Siargao offers a very legit "island life" where visitors can enjoy the crystal clear waters, fresh sea breeze, and abundant seafood. A common package for island-hopping includes a visit to Naked Island, an expanse of white sand with no trees; Daku Island, where you can have a fantastic barbeque lunch; and Guyam Island, which is perfect for a quiet stopover while you have the place all to yourself. Another popular area for island-hopping is Socorro, a municipality in Surigao del Norte. It is famous for Tojoman Lagoon, home of the stingless jellyfish; Magkukuob Cave where you can dive off a cliff to exit; and underwater cave of Hagukan where one of the tiny passages is actually bioluminescent.
ADVERTISEMENT - CONTINUE READING BELOW
How to get there: Fly from Manila to Cebu, then take a flight to Sayak Airport in Siargao.
Share this story with your friends!
---
Help us make Spot.ph better!
Take the short survey
More Videos You Can Watch
Load More Stories