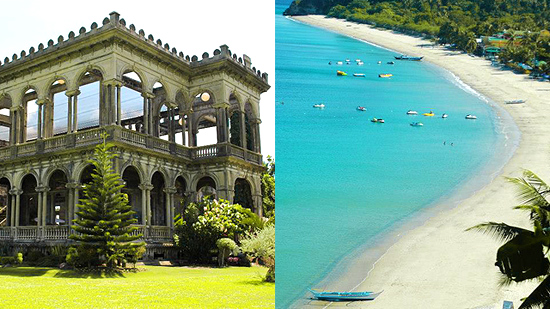 (SPOT.ph) Often, we're tempted to stay cooped up in our bedrooms after a really bad breakup, hoping that our hearts will heal after listening to Adele on loop. Who'd want to step outside and see all the happy couples carrying on with their love-filled lives, anyway? But, with the beautiful sights in the Philippines, it'd be crazy not to hop on a plane or a bus and travel to places that can help you forget about all the pain.
We round up a few spots you can visit. Who knows? The great outdoors might be just what you need.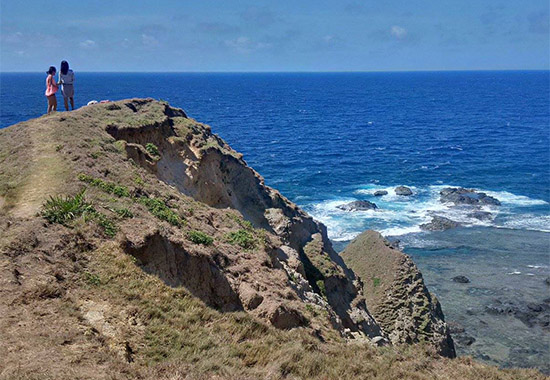 ADVERTISEMENT - CONTINUE READING BELOW
Batanes
The Honesty Coffee Shop near the Port of Ivana in Batanes would make you believe that, unlike your cheating ex-boyfriend, there are still many honest people in the world. No one mans this store owned by an Ivatan couple, you just have to write down in a log book what you took and put your payment in a box. Like Sagada, Batanes has a lot of cliffs—not for jumping, but for releasing your feels into the world.
How to get there: Plane tickets from Manila to Basco, Batanes are a bit expensive. But, if you're lucky, seat sale tickets can go as low as P5,000.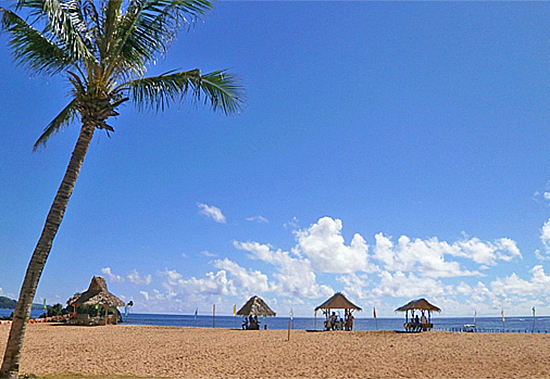 Catanduanes
Of the 7,107 islands in the Philippines, the one that can make you smile is no other than the "Happy Island." Let the salt water wash away the wounds in your heart as you surf all you want at Puraran Beach in Baras. Just be careful of getting wiped out by the barreling waves, but that's probably nothing compared to the metaphorical slap on your face when you see your ex dating someone new. You can also stuff yourself with the humongous crabs that they breed in Bagamanoc, because nothing feels better than a full stomach.
CONTINUE READING BELOW
Recommended Videos
How to get there: Cebu Pacific flies from Manila to Virac regularly. As an alternative, you can ride a bus from Manila to Tabaco, Albay, then hop on a ferry from Tabaco seaport to Virac seaport. Jeepneys and buses ply the route between Virac and the island's various municipalities like Baras and Bagamanoc.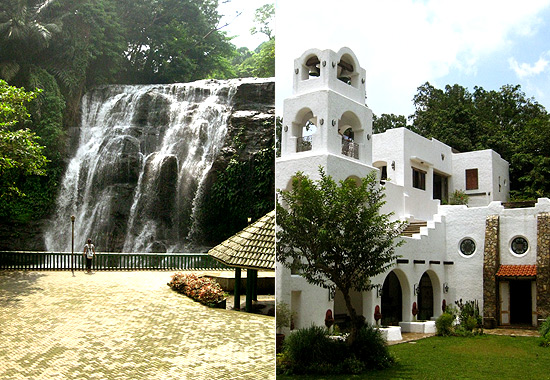 Antipolo, Rizal
Antipolo is more than just a devout Catholic's pilgrimage site. Have a refreshing afternoon at Pinto Art Museum, a gallery you can easily get lost in because of its many doors (pinto), patios, and pocket gardens. You can also try out pottery at Crescent Moon Cafe. Cloud 9 Hotel and Restaurant, one of the highest points in Antipolo, gives you a good view of the Metro Manila skyline and the Sierra Madre mountain range. Imagine if you could just get up and leave the city, along with its painful memories.
How to get there: You can ride a jeepney or an FX to Antipolo from Cubao, Quezon City; SM Megamall in Mandaluyong; Starmall in Shaw Boulevard; and Ayala Avenue in Makati.
ADVERTISEMENT - CONTINUE READING BELOW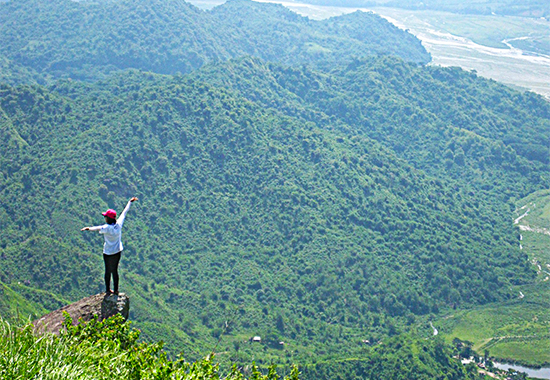 Mt. Telakawa, Tarlac
If you need a good distraction from stalking "the one who got away" on Facebook, Mt. Telakawa will take care of you. Located in Capas, Tarlac, it's an extreme hiking challenge especially for those who are tired of Mt. Pinatubo. You need someone...er, something new, and this is a good alternative mountain destination. The hike starts off with a gradual ascent. When the trail becomes more difficult, you can just look behind you and take in the beauty of Crow Valley. Smile, you're going to get to the top in no time.
How to get there: Take a bus from Manila to Capaz Junction. Hop on a jeep to Capaz town proper, and then take a tricycle to Capaz Satelitte Tourism Office.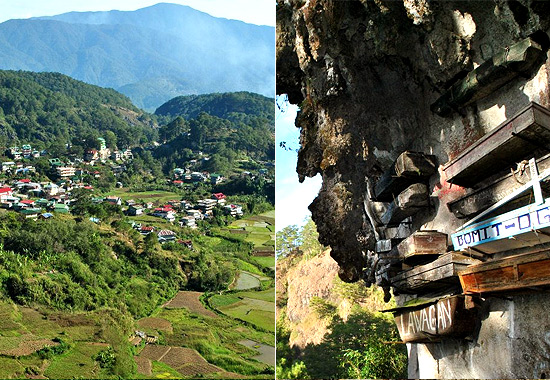 ADVERTISEMENT - CONTINUE READING BELOW
Sagada, Mountain Province
"Where do broken hearts go nga ba, Tita Whitney?," asks 2014 Cinema One Originals Film Festival entry That Thing Called Tadhana. You probably remember that, in the film, brokenhearted Mace (Angelica Panganiban) drags stranger Anthony (JM De Guzman) all the way to the Cordilleras. After eating strawberry taho on an overpass and drinking beer in a local bar in Baguio City, they end up in the Mountain Province—specifically Mt. Kiltepan. It is the perfect spot to catch the famous Sagada sunrise when an ocean of white clouds instantly takes over the fading darkness and the sun slowly reveals the surrounding hills and foliage. While all this is happening, you can just scream your pain away and feel the coldness in your heart disappear into the chilly air. Another famous Sagada spot is Echo Valley's hanging coffins. You can just bury your feelings there.
How to get there: From Manila, you have two options: take the western route (via Baguio) or the eastern one (via Banaue and Bontoc). You have to take a bus going to either, and then transfer to a bus going to Sagada from there. As of October 2015, Coda Lines has been offering direct trips to Sagada from Cubao, Quezon City.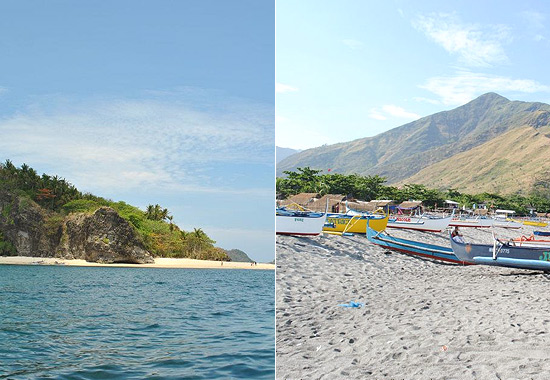 ADVERTISEMENT - CONTINUE READING BELOW
Zambales
Zambales' seaside terrain is an interesting one. Pine trees, often seen in highlands like Tagaytay and Baguio, are right on the beach. Coves have estuaries and lagoons, so you can easily switch from splashing around in fresh water to swimming in sea water. Experience these things yourself by setting up camp on its long shoreline. Maybe someone at a nearby tent is looking for company. Pundaquit is a good spot for island-hopping, while San Narciso is perfect for learning how to surf.
How to get there: Take a bus bound for Iba or Sta. Cruz, Zambales. You can either get off at San Antonio or San Narciso.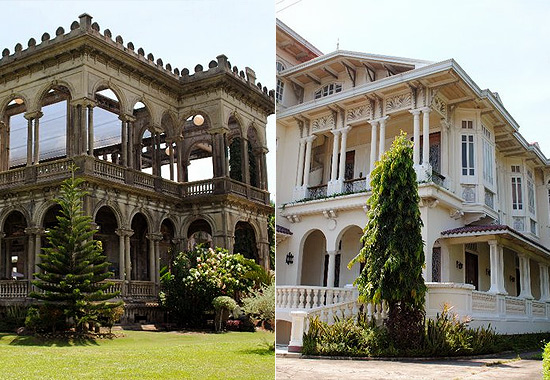 Bacolod, Negros Occidental
Chocolate ice cream is a broken-hearted girl's best friend. If sweets are your cure, then the Sugar Capital of the Philippines is your one-stop shop. Bacolod City takes pride in their bakeshops and pastry stores. One of the most talked about and frequented spots is Calea Cakes and Pastries along Lacson Street. If the cheesecake and tiramisu aren't enough, you can also try the napoleones (puff pastry filled with custard cream) and baklava (phyllo pastry with sweet syrup).
ADVERTISEMENT - CONTINUE READING BELOW
The Ruins (a.k.a. Taj Mahal of Negros) in Talisay City will make you believe in forever once again, or at least try to. It was a gift from Negrense sugar baron, Don Mariano Ledesma Lacson to his Portuguese wife Maria Braga whom he met in Macau. Silay City, on the other hand, boasts more than 20 well-preserved ancestral houses and antique buildings. This is a chunk of the past you won't mind coming back to.
How to get there: There are direct flights from Manila to Bacolod.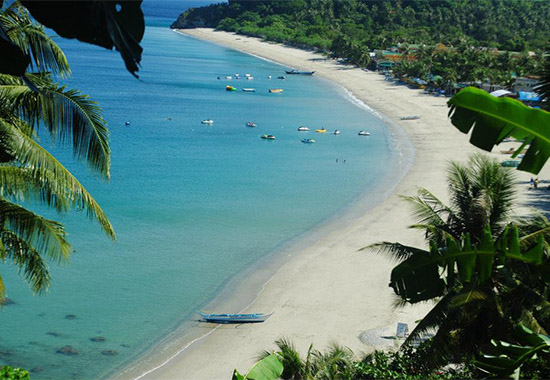 Puerto Galera, Oriental Mindoro
If you're looking for a place where you can bask under the sun during the day and party like crazy in the evening, then Puerto Galera is for you. It's like Boracay, but closer to Manila. White Beach is popular among local and foreign tourists. You can just approach a stranger and have a nice conversation. There's also a diving spot in Sabang if you need a more peaceful day.
ADVERTISEMENT - CONTINUE READING BELOW
How to get there: Ride a bus to Batangas, then take a short ferry boat ride to Puerto Galera.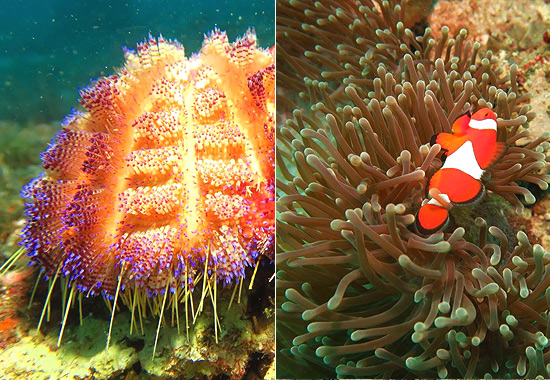 Ticao Island, Masbate
If swimming with manta rays, whale sharks, and colorful fish won't make you forget of your douchebag ex, we don't know what else will. The untouched Ticao Island in Masbate is surrounded by several dive sites such as the Manta Bowl, where manta rays feed themselves; Pasil Reef, which is great for night diving; and the plankton-rich waters of Ticao Pass and Burias Pass. Maybe you can learn a thing or two about forgetting from our blue tang friend, Dory.
How to get there: The nearest airport to Ticao Island is Masbate City. From there, you can take a tricycle to Masbate City Port, then a ferry to Lagundi, then a jeepney or a bus to San Jacinto. From San Jacinto, you can take either a motorcyle or hire a boat.
ADVERTISEMENT - CONTINUE READING BELOW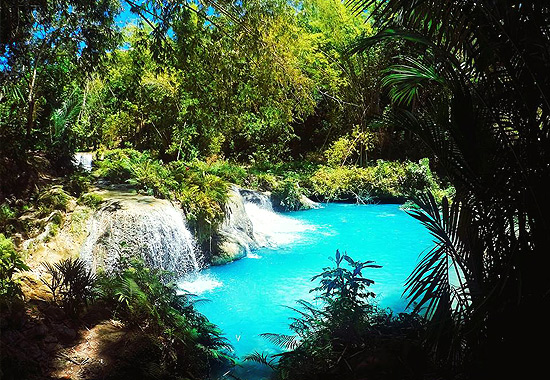 Siquijor
The island province of Siquijor is known to be shrouded in mystery because of the mountain-dwelling mangkukulam (healers) who use herbs, leaves, and twigs as ointments. Urban legends on how they can raise the dead or cause illness also abound. If you're really desperate for revenge, then try the local witch. We're kidding, of course. Siquijor can also be your go-to destination if you're in need of some healing by basking in beautiful beaches, exploring exciting caves, and taking a dip in refreshing waterfalls.
How to get there: Take any Dumaguete-bound flight from Manila, then take a ferry to Siquijor.
Share this story with your friends!
---
Help us make Spot.ph better!
Take the short survey
Load More Stories