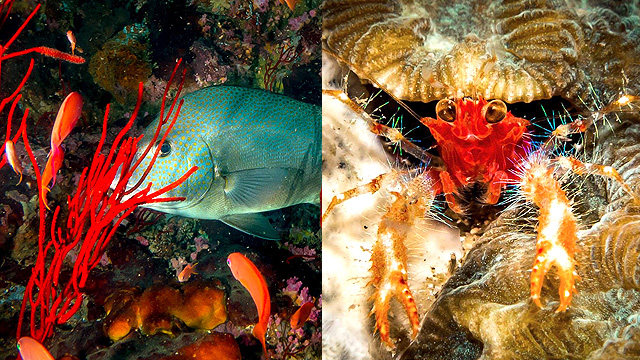 (SPOT.ph) The Philippines is not only filled with amazing geographic formations but also with an interesting terrain under the sea. Its crevices are home to rich marine life that turns deep bodies of water into a diver's paradise.
We list down 10 sites in the Philippines where you can capture the most colorful coral gardens and rare fish runs. Suit up and explore the world down below. Don't forget your underwater camera!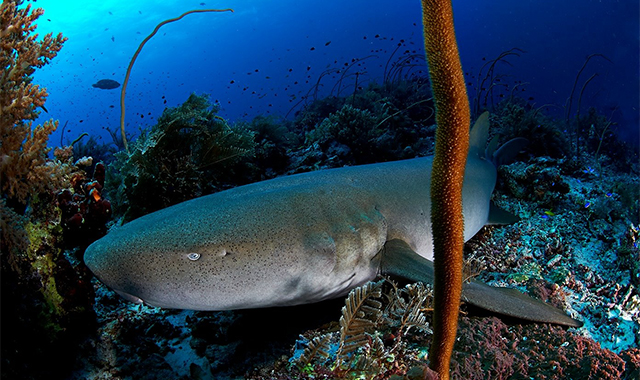 ADVERTISEMENT - CONTINUE READING BELOW
Tubbataha Reef (Cagayancillo, Palawan)
Tubbataha is a marine protected area in Palawan, just southeast of Puerto Princesa City. If there's one thing we know about Palawan, it's that it's been lauded by travel sites and tourism organizations as the most beautiful island in the world, and this goes also for its deep seas. The reef is right smack at the center of the Coral Triangle, the global center of marine biodiversity, which basically means that nothing can beat its 100,000-hectare of rich ecosystem teeming with over 350 species of coral, 500 species of fish, and various kinds of whales, dolphins, sharks, and turtles. It was named an ASEAN Heritage Park in 2015 and a UNESCO World Heritage Site in 1993.
How to get there: Fly to Puerto Princesa City, Palawan. Tubbataha is about 10- to 12-hours away by sea.
Ticao Island (Masbate)
If you want to see big marine creatures like manta rays, whale sharks, hammerheads, and tiger sharks, then Ticao Island is your best bet. It is surrounded by several dive sites including the Manta Bowl, which is the habitat of the world's biggest manta ray; Ticao Pass and Burias Pass, where sharks abound; Pasil Reef, which is great for night diving; Tuna Alley, which is a busy highway for barracuda and school of sardines; and Sweetlips Rock, where colorful reef fish live in peace under a mushroom-shaped rock.
CONTINUE READING BELOW
Recommended Videos
How to get there: The nearest airport to Ticao Island is in Legazpi City.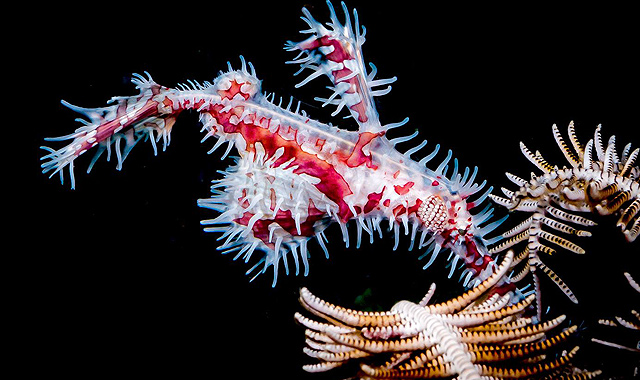 Apo Island (Dauin, Negros Oriental)
The marine reserve surrounding this volcanic island is home to coral gardens, schools of fish, and bumphead wrasse. Sea turtles (a.k.a. pawikan) are more popular since they sometimes photobomb prized vacation snapshots even above water. UK-based Sport Diver Magazine included Apo Island in the top 100 diving spots in the world in their 2008 issue.
How to get there: Take a direct flight to Dumaguete, Negros Oriental, then proceed to Dauin.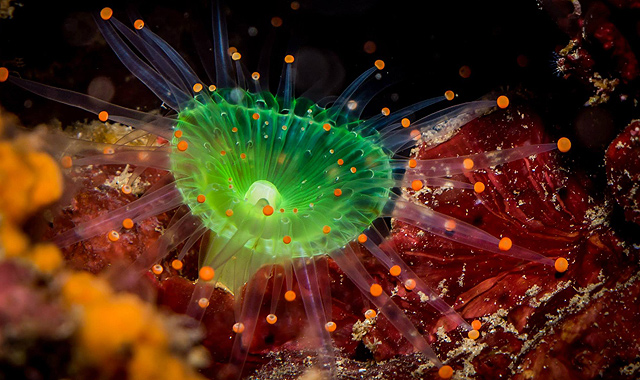 ADVERTISEMENT - CONTINUE READING BELOW
Anilao, Mabini, Batangas
Batangas is not only known for its white sand beaches, but also for some of the world's best scuba diving sites. Anilao, in particular, has more than 50 dive spots perfect for the first-time diver or the more experienced ones. It is also regarded as the best spot for underwater macro photography because of the presence of a number of small sea critters. Beginners can easily find their way around Eagle Point while advanced divers can test out the strong currents at Mainit Point. The best soft coral sighting is at Devil's Point while rich underwater environments can be found at Twin Rocks, Secret Bay, or Kirby's.
How to get there: From Manila, drive to Anilao via the South Luzon Expressway. You can also hop on a bus that goes to Batangas City, then get on a jeepney bound for Mabini-Batangas or Mabini-Anilao.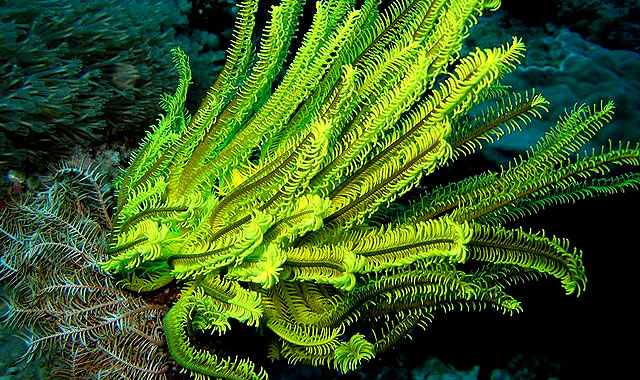 ADVERTISEMENT - CONTINUE READING BELOW
Apo Reef (Sablayan, Occidental Mindoro)
This protected area is regarded as the world's second-largest contiguous coral reef system, just after Australia's Great Barrier Reef. It is home to more than 500 marine species, including corals, invertebrates, schools of trevally and barracuda, hammerhead sharks, white and black tip reef sharks, manta and sting rays, and sea turtles. Hunters Rock, located 20 kilometers off the west coast of Apo Reef, is as perfect for the experienced diver who can't wait to see sea snakes, snappers, and other predatory fish.
How to get there: Book a flight to San Jose, Occidental Mindoro. Take a tricycle to the bus station and ride a bus bound for Sablayan.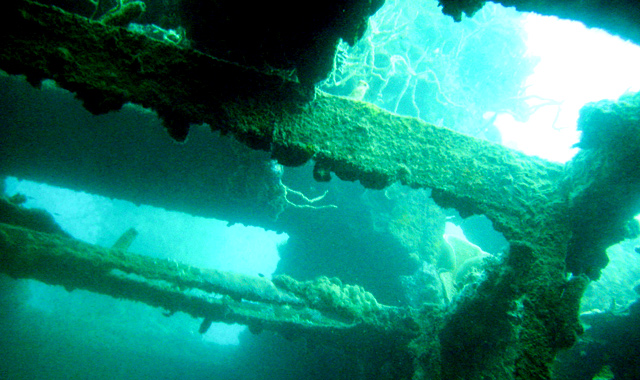 Coron, Palawan
When American planes saw Japanese war and cargo ships in the Calamianes Group of Island in Palawan in September 1944, they immediately torpedoed and bombed each and caused what they initially thought as "moving islands" to sink. The result? A haunting but amazing World War II shipwreck site in Coron Bay that's now every diver's paradise. These wrecks include a Japanese refrigeration ship, a tanker, a seaplane tender, a 40-meter long submarine hunter, and a freighter lying on its starboard side.
ADVERTISEMENT - CONTINUE READING BELOW
How to get there: Book a flight to Busuanga Airport in Coron.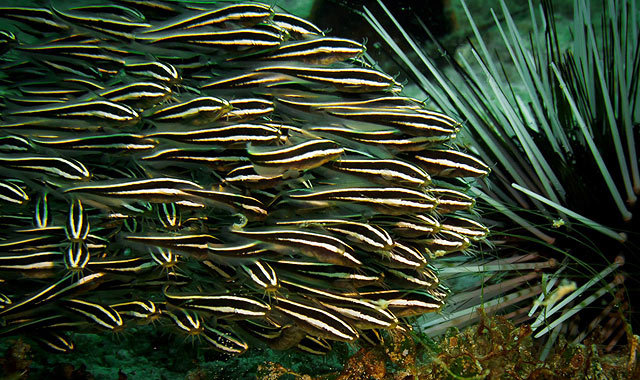 Malapascua Island (Daanbantayan, Cebu)
Malapascua is the only place in the world where thresher sharks, a kind of deep water shark distinct for their long tail, can be seen almost every day. You can also wander off to Kemod Shoal and see a yellow fin tuna, a unicorn fish, and walls covered with sea fans. Deep Rock, on the other hand, is where you can find clown frogfish, pygmy seahorses, and harlequin shrimps. Not too far is the shipwreck site of Doña Marilyn, a passenger ferry that sank during a 1988 typhoon named Ruby. The entire area has a high variety of sea life.
How to get there: Fly to Cebu City. Take a van or bus bound for Maya port. From there, take a local boat to Malapascua Island.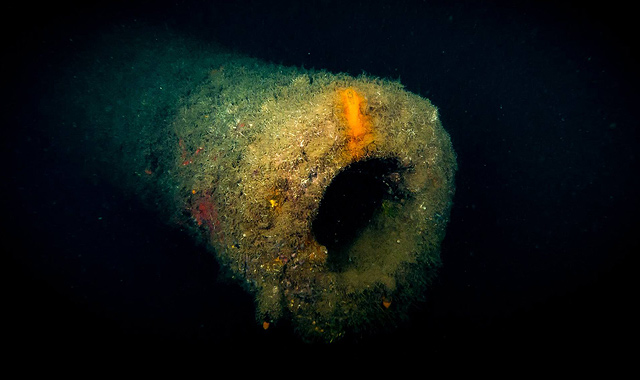 ADVERTISEMENT - CONTINUE READING BELOW
Subic Bay, Zambales
Subic Bay has a long history as a naval base. It was taken over by the Spanish military when they lost Manila Bay to the British in 1762, then by the Americans in 1899, and then by the Japanese in 1942. This is why it doesn't come as a surprise that there are now 19 identified shipwrecks resting in its waters. Divers will have a good time exploring the maze-like engine compartments of the USS New York, the most sought-after wreck dive in the Philippines; the thriving artificial reef courtesy of the San Quentin; or the creepy atmosphere around SS Oryoku Maru, which used to be a prisoner-of-war transporter.
How to get there: You can reach Subic via the North Luzon Expressway and Subic-Clark-Tarlac Expressway.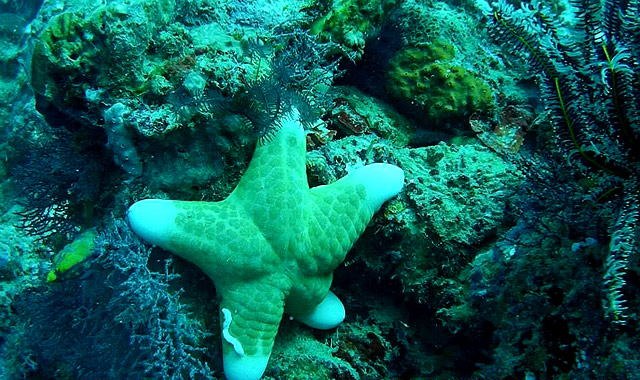 Tinoto, Maasim, Sarangani
Mindanao is not yet too popular when it comes to diving sites but it should be. Sarangani Bay is a popular drop-off point for outstanding wall dive sites, such as the Tinoto/Tampuan Wall, a 10-kilometer coral wall formation that goes down to 50 meters;  Takot Maasim, which is home to different species of rays; Kapatan Reef, which is a protected area for giant clams; and Takot Malbang, which has corals and sponges of different types.
ADVERTISEMENT - CONTINUE READING BELOW
How to get there: There are daily flights from Manila to General Santos City. From there, you can board shuttles bound for SaranganiMaasim or Kiamba.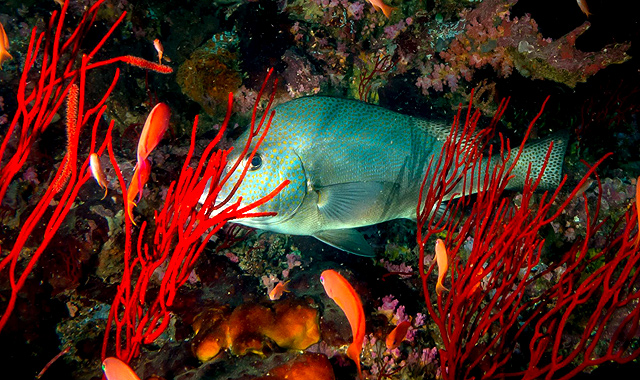 Verde Island, Batangas
Verde Island is not for the beginner, but the diver-photographer will have an amazing experience looking at thousands and thousands of the pink-, yellow-, and orange-colored anthias fish. The drop-off point offers an amazing wall dive where you can see seahorse and shrimps hiding between the whip corals and gorgonian fans. Verde Island is sometimes called "Fish Soup" due the huge numbers of fish swarming in its waters.
How to get there: Ride a bus bound for Batangas City, then take a boat from Lea Port to Puerto Galera.
Share this story with your friends!
---
Help us make Spot.ph better!
Take the short survey
Load More Stories