10 Thrilling Adventures Around the Philippines
A bucket list for your adrenaline fix.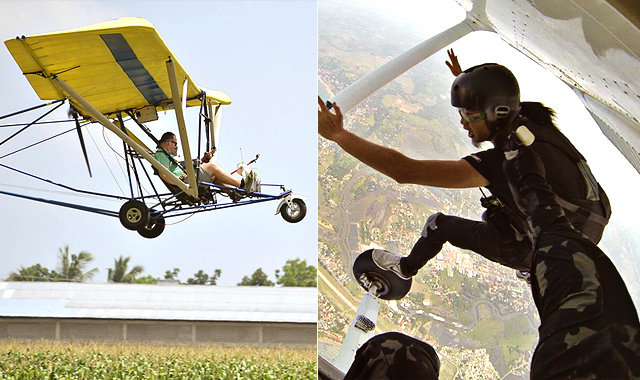 (SPOT.ph) Adventure is never far when you're in the Philippines. There are the long-standing ones like riding a boat at Burnham Park in Baguio City, fun ones like getting on a banana boat with friends, and ones that take you to a whole new world like scuba diving. For the adrenaline junkie, the country also has a long list to offer when it comes to thrilling and exciting activities.
ADVERTISEMENT - CONTINUE READING BELOW
We round up 10 spots in the Philippines for your next adventure.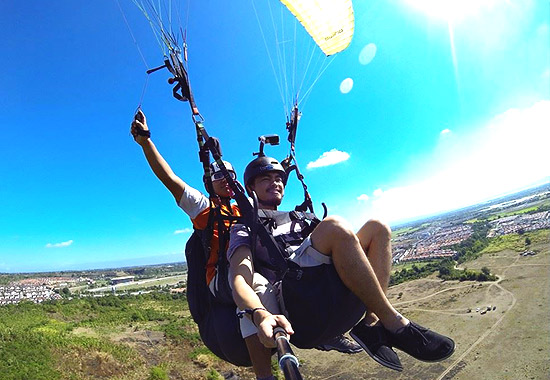 Tandem Paragliding
Paragliding lets you enjoy the scenery while floating in the air, the wind blowing on your face. You sit on a complex network of harnesses with airbag protectors, then smoothly navigate using a parachute canopy. With tandem paragliding, you get to share the experience with a fellow adrenaline junkie, as you sit and marvel at the view.
ADVERTISEMENT - CONTINUE READING BELOW
Where to do it: San Lazaro Leisure Park and Casino, Carmona, Cavite
Contact: Paragliding Philippines, 0916-288-5355, info@paraglidingphilippines.net
How to get there: If you are commuting from Manila, bus services like JAC and JAM Liner in Buendia can take you to Carmona. Get off at Jollibee beside the toll gate. Ride a tricycle or jeep to Carmona San Lazaro Leisure Park. If you're driving, take the South Luzon Expressway and exit at Carmona/Biñan.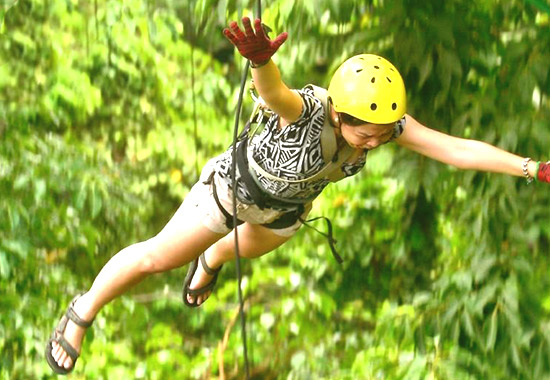 ADVERTISEMENT - CONTINUE READING BELOW
Free Falling
Any object that is being acted upon only by the force of gravity is said to be in a state of free fall. What goes up, must go down. Experience this yourself and try to fall from the top of a 60-foot tree. Don't worry, the harness will keep you safe.
Where to do it: Tree Top Adventure, Jest Area, Upper Mau, Cubi Point, Subic Bay Freeport Zone
Contact: (047) 252-9425, subic@treetopadventureph.com
How to get there: Take the North Luzon Expressway and exit in San Fernando. Take the Tipo-Subic Expressway, then Maritan Highway, then Argonaut Highway. Turn left on Aparri Road.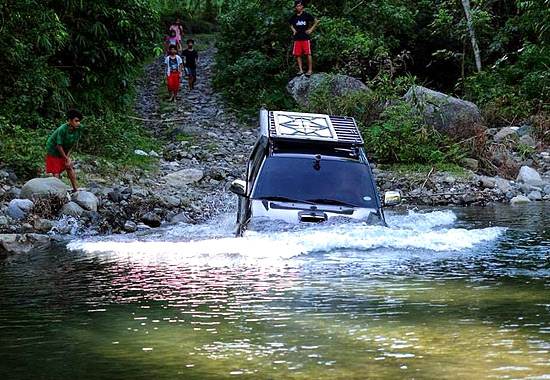 ADVERTISEMENT - CONTINUE READING BELOW
Hiking with a 4x4
Mt. Balagbag's trail is wide and almost flat, so you can take a 4x4 truck all the way to the summit. But what makes it thrilling are the rivers that you need to cross, nearly submerging the truck in water. Hello, instant action scene!
Where to do it: Mt. Balagbag, Rodriguez, Rizal
How to get there: Take a bus from Cubao to Tungko. Take a jeep to Licao-Licao.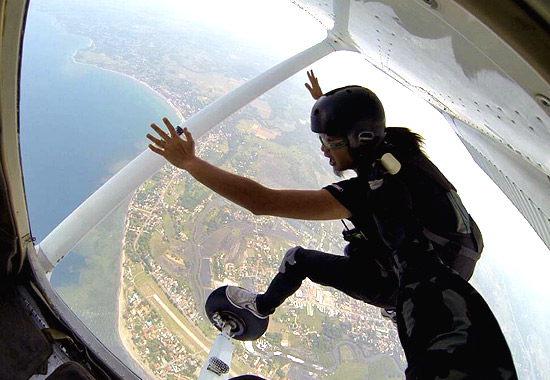 ADVERTISEMENT - CONTINUE READING BELOW
Skydiving
Take free-falling to the next level by jumping off a plane. Unlike free-falling though, skydiving gives you enough time (and altitude) so you can feel like you're swimming in the air, until your parachute opens up to save you from "splatting" onto the ground.
Where to do it: Skydive Zambales Dropzone, Iba Airport, Iba, Zambales
Contact: 0925-858-2008
How to get there: Take a bus bound for Iba, Zambales. Travel takes three hours.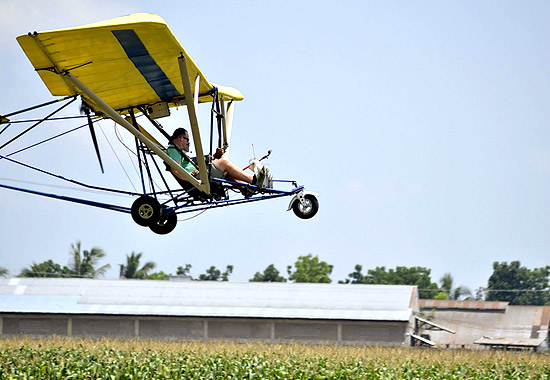 ADVERTISEMENT - CONTINUE READING BELOW
Ultralight Plane Flying
Your childhood dream of becoming a pilot can come true for a day through the help of the Angeles City Flying Club. Members and non-members alike can try to fly an ultralight plane with a qualified instructor, and even get flying lessons.
Where to do it: Woodland Airpark Talimundok, Sta. Maria Magalang, Pampanga
Contact: Angeles City Flying Club, 0918-920-3039, marketing@angelesflying.com
How to get there: Take a Dau-bound bus from Manila. Then, board a jeep to Concepcion from McArthur Highway. Get off at Dolores Magalang Intersection where you can get a tricycle to the Angeles City Flying Club.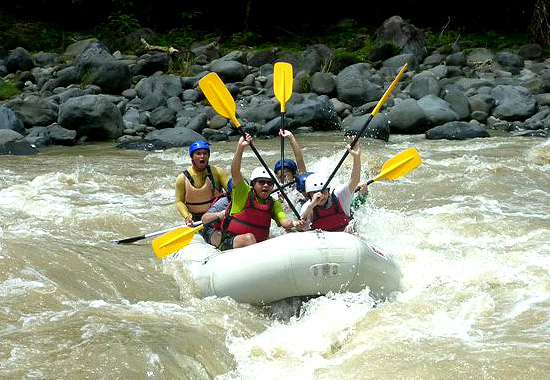 ADVERTISEMENT - CONTINUE READING BELOW
White Water Rafting
Cagayan de Oro, located along the central coast of Northern Mindanao, is one of the most popular spots for whitewater rafting and kayaking. The action takes place in a span of more than 20 kilometers and more than 25 rapids, perfect for a heart-pumping water ride. Watch out for the whirlpools!
Where to do it: Cagayan de Oro River
Contact: Great White Water Tours, 0917-706-0677, cdoraftingandzipline@gmail.com
How to get there: You can take a direct flight from Manila to Cagayan de Oro. An alternative is to take a ferry from Cebu, Dumaguete, and Bohol.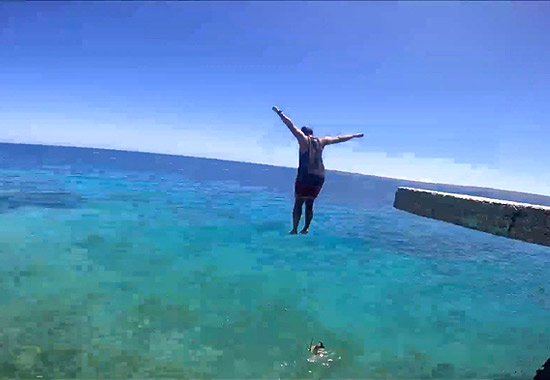 ADVERTISEMENT - CONTINUE READING BELOW
Cliff Jumping
Siquijor is almost always associated with stories of witches and supernatural creatures said to be residing on the island. Jumping off a cliff that's more than 30 feet high is a whole lot scarier if you ask us.
Where to do it: Salagdoong Beach, Olang, Maria, Siquijor
How to get there: Take any Dumaguete-bound flight from Manila, then take a ferry to Siquijor.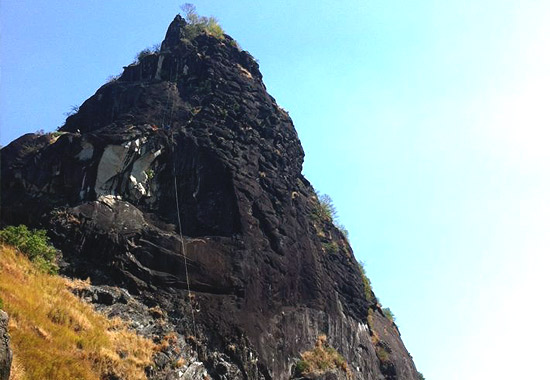 ADVERTISEMENT - CONTINUE READING BELOW
Extreme Rappelling
Rappelling, in itself, is one extreme adventure already as you basically hold onto a rope for dear life. If you want to take it up a notch, then there's San Miguel Peak, a stunning rock mountain in front of Sisiman Bay. Reaching the summit takes about 20 minutes of trekking, while the descent, through rappelling, is about 140 meters without cuts, stops, and rope transfers. Its estimated height is equivalent to about 35 floors of a building. Definitely not easy-peasy!
Where to do it: Sisiman, Mariveles, Bataan
Contact: The Extreme Adventure, 0916-738-8880
How to get there: Hop on a bus bound for Mariveles, Bataan. Alight at BASECO Building upon entering Mariveles. Take a tricycle to Sisiman and ask to be dropped off at Crossing Sisiman Bay.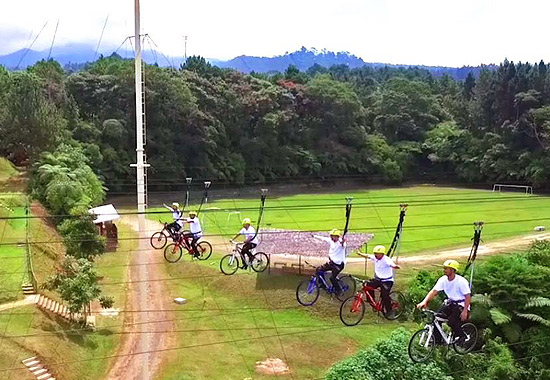 ADVERTISEMENT - CONTINUE READING BELOW
Skycycling
Eden Nature Park has been around for almost two decades now and has since catered to extreme sports lovers.  Aside from the usual zip line and trapeze, the resort also offers Skycycle, which is biking on top of a very fine cable. It's definitely not for the faint of heart since you have to pedal your way through a distance of 200 meters while 60 feet above ground. By the way, you have to cycle back to where you started, an additional 200 meters for your tired and clammy legs.
Where to do it: Eden Nature Park and Resort, Eden Toril, Davao City
Contact: (082) 299-1020, info@edennaturepark.com.ph
How to get there: Take a direct flight from Manila to Davao City. Travel towards the Toril District through the main highway, then to Eden by following the signs.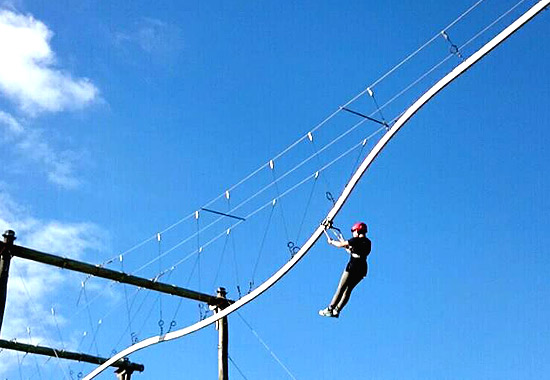 ADVERTISEMENT - CONTINUE READING BELOW
Rollercoaster Zip Line
Avatar One—the Philippines' first roller coaster zip line—in Sandbox, Pampanga combines two of an adrenaline junkie's favorite activities. You don't just zip down in a straight line but go through zigzags, turns, and circles over a 180-meter course that starts at 12 meters high.
Where to do it: SandBox, Alviera, Porac, Pampanga
Contact: 0917-803-3099, info@alviera.ph
How to get there: Drive along NLEX, take the SCTEX exit, then take the Porac exit. You can also ride a bus going to Dau, then ride a jeep going to SM Clark, then another jeep to Porac.
Recommended Videos
Load More Stories