10 Things To Check Out at Ocean Park Hong Kong's Halloween Fest 2016
It's the spookiest time of the year for HK!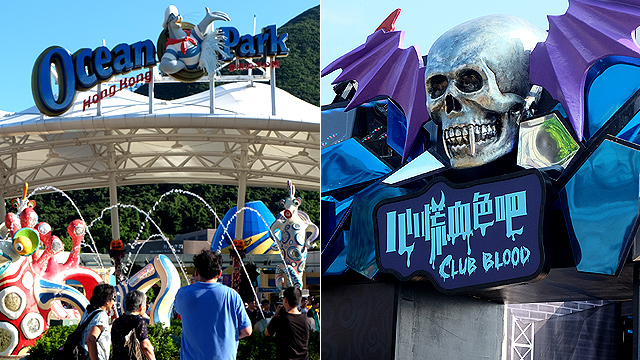 (SPOT.ph) If Christmas is the most much-awaited season in the Philippines, in Hong Kong, they go all-out for Halloween. Ocean Park Hong Kong's Halloween Fest is Asia's biggest Halloween celebration and they definitely set the bar high this year. Apart from the park's captivating dolphin shows and exhilarating roller coaster rides, they've opened up new (and frightening) attractions that will really make visitors feel the Halloween spirit! 
ADVERTISEMENT - CONTINUE READING BELOW
CONTINUE READING BELOW
Recommended Videos
The Ocean Park team prepares for the annual Halloween Fest all year round and the result is always one that guests will never forget. In 2015, one of the attractions involved being tied to a gurney as you go through a spine-chilling haunted house (yup, alone!). And for 2016, Halloween Fest promises to put your senses on the edge, taking you to a whole new level of frights! Here are 10 exciting things to check out at Ocean Park Hong Kong's Halloween Fest!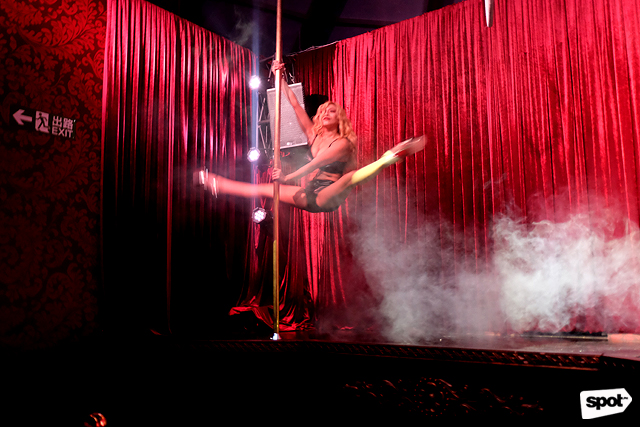 ADVERTISEMENT - CONTINUE READING BELOW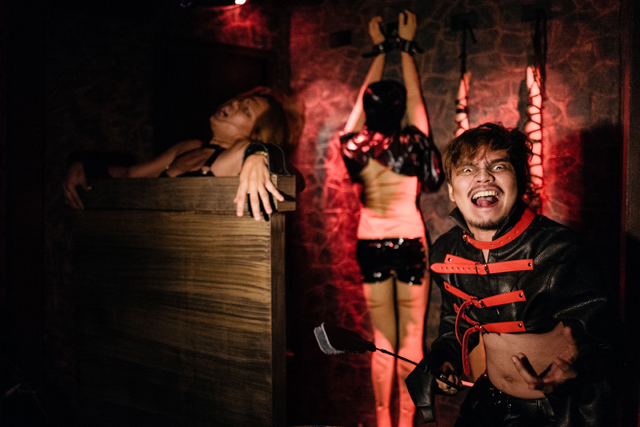 16+
As its name suggests, this haunted house is only for guests who are 16 years old and above...and not just because of the scary ghosts and freaky creatures that may trigger nightmares for younger children. This attraction goes waaay beyond the supernatural. Picture this: A sensual live show, a blood-stained chamber, whips, bondage, S&M...yup, you get it. Enter if you dare.
ADVERTISEMENT - CONTINUE READING BELOW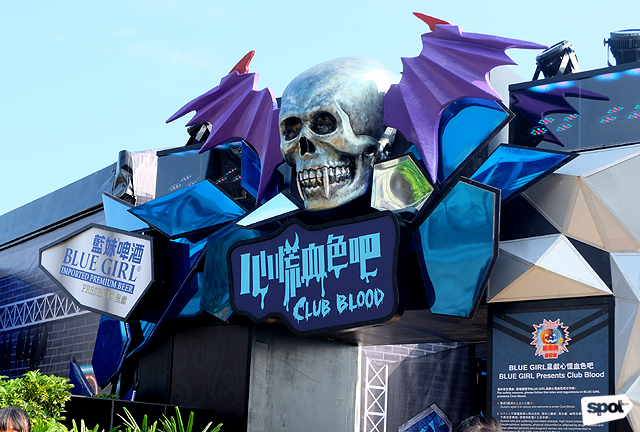 Club Blood
A rave party that takes a sinister turn that will send chills down your spine, Club Blood is Asian top idol Dansen Tang's (a.k.a. the Lord of Vampires) luxurious mansion and you're invited to party it up and dance to hypnotic beats...only to realize you're partying with vampires. Now you have to make your way out the dark chambers, but don't scream too loud or you might wake the sleeping vampires who are very thirsty for blood!
ADVERTISEMENT - CONTINUE READING BELOW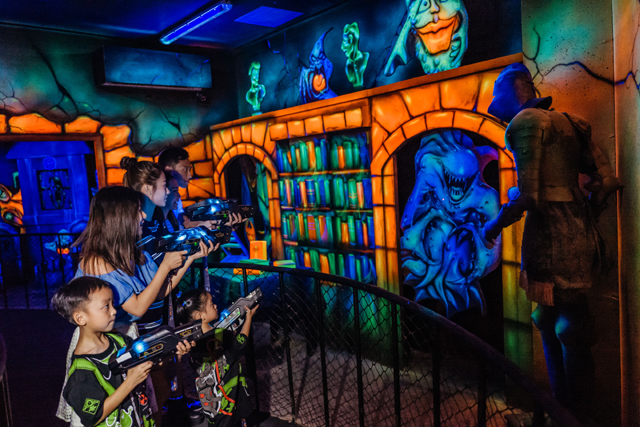 Ghostbusters Live!
Yes, there's a Ghostbusters-themed attraction! Ocean Park Hong Kong makes your childhood dream come true as you get to experience being an actual Ghostbuster. Find yourself in scenes from the latest Ghostbusters movie, like the eerie mansion and the haunted subway. You even get to bust some ghosts using an awesome proton gun! If you do a good job, you might just earn a Ghostbusters badge!
ADVERTISEMENT - CONTINUE READING BELOW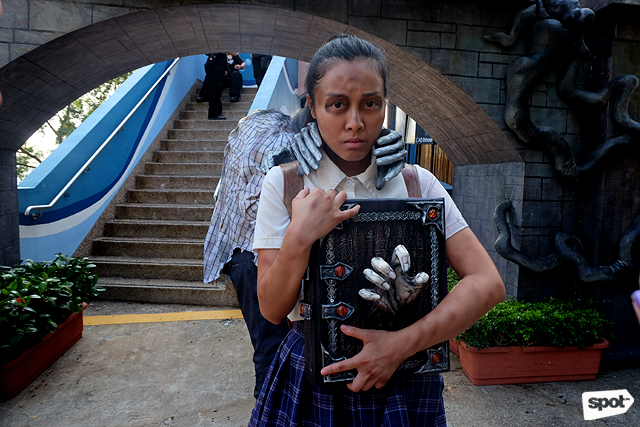 School of Shadows
Inspired by school horror stories, this blood-curdling attraction is set in an abandoned school (we're already scared to death) with corridors and restrooms where baleful and ghostly spirits linger. Try your best to avoid broken mirrors...you never know what you might see.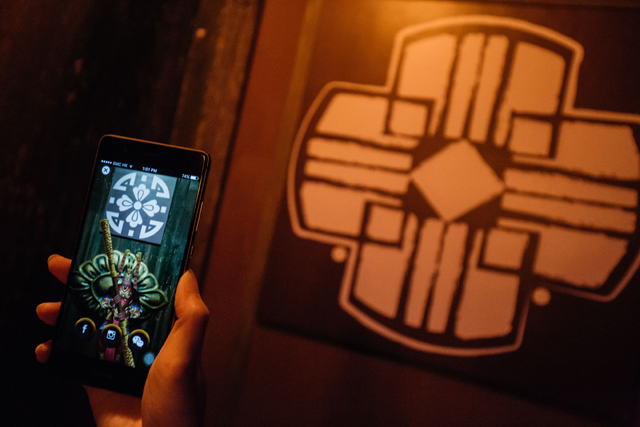 ADVERTISEMENT - CONTINUE READING BELOW
The Legendary Palace
This glamorous ancient castle is packed with elementals from shy elves to playful spirits...only you can't really see where they are unless you download the Halloween Ghost Hunt app on your phone which you can use to spot and catch the mystical creatures in the palace. Think Pokemon Go, but for spirits!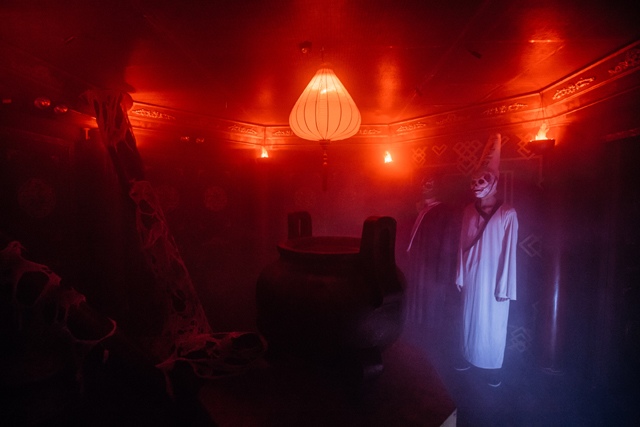 ADVERTISEMENT - CONTINUE READING BELOW
Palace of Death
As soon as the sun sets, The Legendary Palace transforms into the Palace of Death—an otherworldly dimension where demons and goblins, snake spirits and spiders, crawl out from the inky shadows and try to catch you (they grind humans into an elixir for immortality). The only way out is by crossing the ill-omened bridge of hell and running past the altar of ghosts!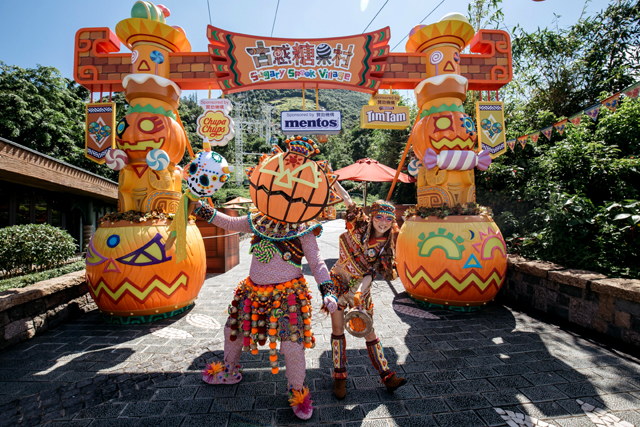 ADVERTISEMENT - CONTINUE READING BELOW
Sugary Spook Village
This family-friendly attraction is the longest trick-or-treat walk in Hong Kong where kids can complete "missions" (solve puzzles, follow the leader, hopping, et cetera) with their parents, collecting sweet treats and awesome goodies along the way.
The Yin Yang Deathway and Mortuary Lane
ADVERTISEMENT - CONTINUE READING BELOW
These are "scare zones" situated in open areas near the haunted houses to extend the eerie atmosphere to other parts of the park. Expect to see ghosts and other creepy creatures appear from nowhere. That person casually walking next to you? He's most probably evil. No big deal.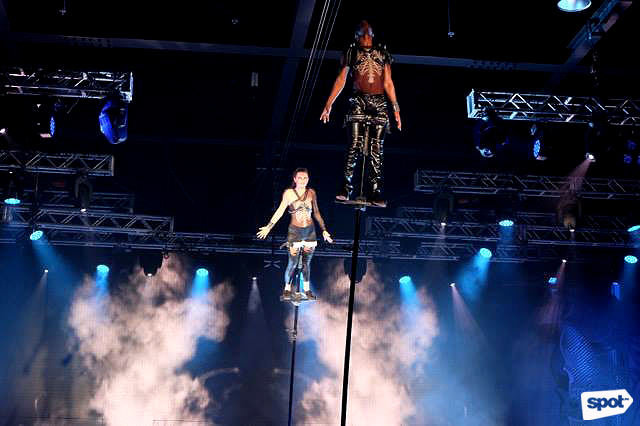 ADVERTISEMENT - CONTINUE READING BELOW
Project Deathway
The biggest production for Halloween Fest 2016, Project Deathway features jaw-dropping performances (not to mention, heart-stopping stunts) that will leave guests dancing in their seats. The show gives the audience a sneak peek of what to expect from all the Halloween attractions in the park that will surely pique the guests' curiousity.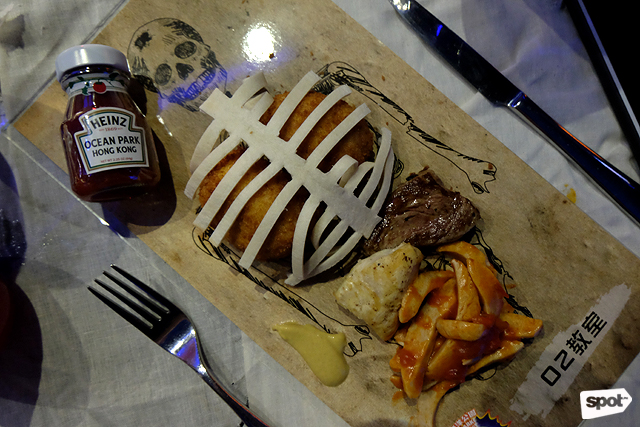 ADVERTISEMENT - CONTINUE READING BELOW
Mortuary Set Menu by Cafe Ocean
The Halloween theme does not end with haunted houses and ghosts lingering around the park, their food is given a spooky twist, too! Check out the quirky Biology Class of the Damned—an assorted platter arranged to form the human anatomy made with pan-fried beef striploin, deep-fried chicken breast with brie cheese, roasted chicken fillet, and chipolata sausage in tomato sauce, seafood vegetable pâté served with thousand island salad. There's more where that came from!
Pro tip: No clue where to stay? L'Hotel Island South is just a 15-minute walk away from Ocean Park and they're offering an Ocean Park Room Package (daily rate HK $1,388) that includes a one-night stay for two people, a two-day pass to the park for two adults, and a breakfast buffet!
Photos by Jamie Sanchez and courtesy of Ocean Park Hong Kong
Load More Stories