3 Mountains Near Manila for Adventure Junkies
Explore the great outdoors!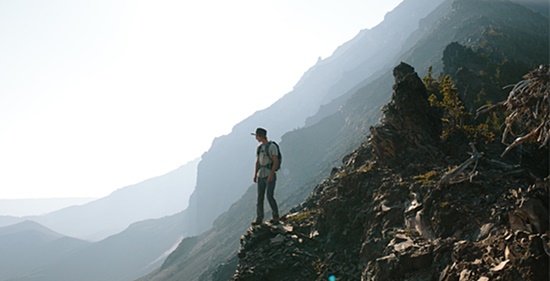 We all have different ways of coping with stress like shopping, eating, going to the gym, doing yoga, or even finding new hobbies. But have you ever considered hiking? Many have found conquering mountains to be such a fulfilling activity since it is both a form of exercise and a chance to travel.
Contrary to popular belief, you don't have to go to faraway provinces to hike since there are many mountains near Metro Manila that you can visit. Gather up your friends and take a look at this list of nearby mountains for your next exciting weekend getaway.

IMAGE via TripAdvisor
ADVERTISEMENT - CONTINUE READING BELOW
Mount Daraitan
Mount Daraitan is located in Tanay, Rizal, about two hours away from Metro Manila. If you're commuting, there are jeeps and vans headed for Tanay in Shaw Boulevard. Once you've reached Tanay Public Market, you can take a jeep or a tricycle to Barangay Daraitan, where you can find the jump-off point to the mountain. 
Mount Daraitan is classified as a minor climb, with a difficulty level of four out of nine. Even beginners would be able to climb this mountain, though it could get very challenging due to some muddy parts of the trail and slippery slopes. It should take around three to four hours to reach the summit, where you'll feast your eyes on a spectacular view of the Sierra Madre Mountains, Daraitan River, and the neighboring Laguna de Bay.
Specs: Minor climb, 4/9 difficulty
Budget: About P700 to P800 for a day hike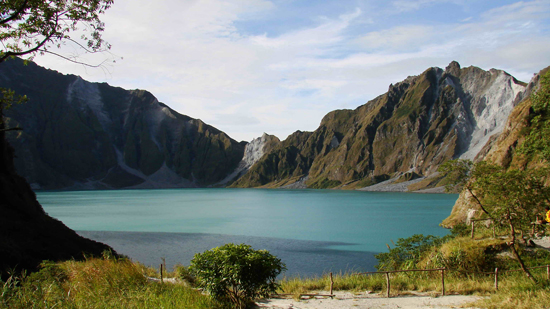 ADVERTISEMENT - CONTINUE READING BELOW
Mount Pinatubo
Perhaps one of the more famous mountains in the Philippines, Mount Pinatubo spans three provinces: Pampanga, Zambales, and Tarlac. The jump-off point to the mountain, however, is located in Capas, Tarlac, which is about two to three hours away from Manila. Many travel companies offer tour packages to Mount Pinatubo, often inclusive of transportation from Manila. You can also DIY the trip if you wish: Take a bus bound for Tarlac from Manila and get off at Capas Public Market. From there, you can take a jeep or a tricycle to Santa Juliana where the climb begins.
Mount Pinatubo is considered a minor climb. The journey to the top includes a thrilling 4x4 ride and a two-hour trek. Once at the summit, you'll get to see its majestic crater lake. Its color is said to change, depending on the season. Swimming and kayaking in the lake used to be allowed, but it has been prohibited due to safety reasons.
Specs: Minor Climb, 2/9 difficulty
Budget: P2,000 to P3,000 for a day hike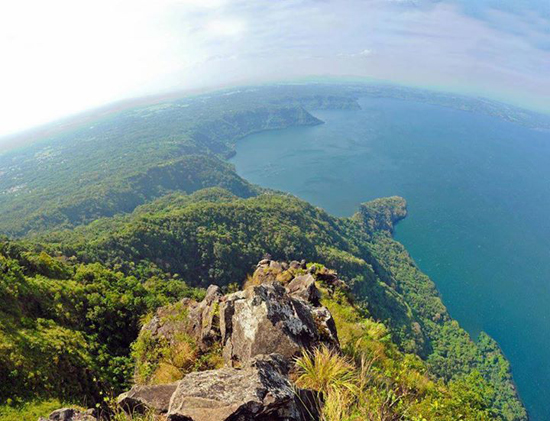 ADVERTISEMENT - CONTINUE READING BELOW
Mount Maculot
Mount Maculot is located in the town of Cuenca in Batangas, only two to three hours from Manila. To get there, you can ride any Lemery-bound buses from either Cubao or Buendia and ask to be dropped off at Cuenca. From the town center, you can either walk or take a tricycle to the jump-off point.
Mount Maculot has become a favorite among newbie hikers due to its short distance from the Metro. But more than that, the mountain also offers a breathtaking view of nature, stunning sunrises, and romantic sunsets. Hikers have three destinations to choose from when climbing Mount Maculot: the Grotto, the Rockies, or the summit. Most hikers head to the Rockies where you can enjoy a view of Taal Lake and Taal Volcano. If you're up for a challenge, you can try to reach the summit, which is 930 meters above sea level.
Specs: Minor Climb, 4/9 difficulty
Budget: P600 to P900 for a day hike
Read the full article, "5 Mountains Near Manila for Your Next Weekend Getaway," on TravelBook.ph. Minor edits have been made by the SPOT.ph editors.
Load More Stories