SPOT.ph Roundup: Escape Rooms to Try in Manila
Think you've got what it takes?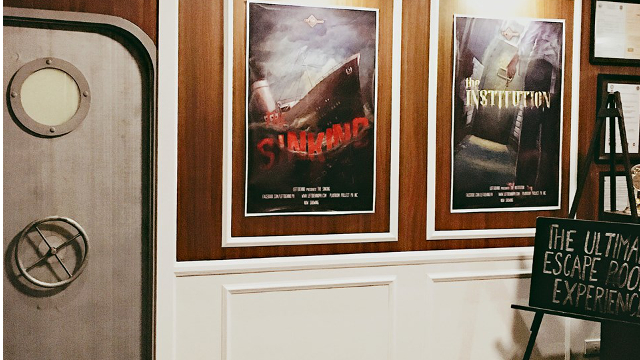 (SPOT.ph) If there's one thing that we always want to do the first chance we get, it's to escape, whether it's to the beach or to the comforts of your bed. It's hard enough to #adult and even harder to deal with traffic. We feel you.
Maybe it's time to try a different kind of escape: Escape rooms will have you locked in a room with a lifelike scenario where you have to find clues and solve puzzles to get out—all under time pressure. Don't confuse them with your typical video game or mystery story, though; the fun and nerve-wracking experience from escape rooms is this close to being true-to-life, which is so much better.
So, go ahead. Scroll through the list and round up the gang for an exciting adventure.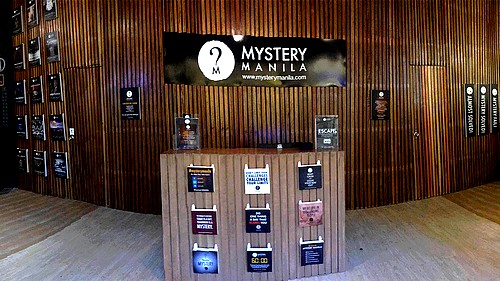 Mystery Manila
See a list of Mystery Manila branches
Website: www.mysterymanila.com
FB: www.facebook.com/Mysterymanila
Mystery Manila has been providing some of the most exciting and difficult challenges since 2014. In 60 minutes, you and your friends are transported to different locations and scenarios with the same end goal: to solve the mystery and make it out alive. Hit up the Libis branch for the Aztec Adventure and race against time (and each other) in finding an archeology professor and a missing artifact. If you're in the mood for a Halloween-themed game, check out Debby's Doll in the Century City Mall branch where you have to escape from an evil spirit to be able to move out of a haunted house. Over at the Jupiter branch, you can channel The Godfather and find out who within your mafia killed your infamous boss. There are lots of games to choose from across all three branches, each allowing two to six people who must be at least 18 years old.
ADVERTISEMENT - CONTINUE READING BELOW
Rates: Starting at P400 per person, depending on the number of players in a group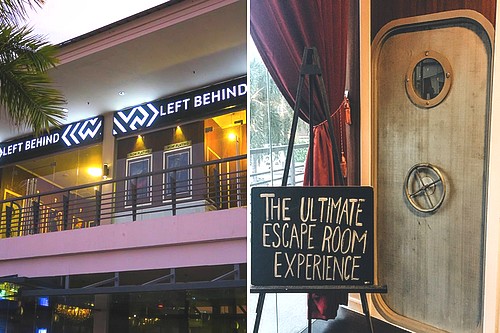 Left Behind
Address: 2/F Mandala Park, Shaw Boulevard, Mandaluyong City
Contact: 0927-770-7230
Website: www.leftbehindph.com
FB: www.facebook.com/leftbehind.ph
Open from 3 p.m. to 10 p.m. (Tuesday to Friday) and 1 p.m. to 10 p.m. (Saturday to Sunday). Closed on Monday.
Left Behind requires a good mix of physical strength and brain power. There are two rooms: The Institution and The Sinking. Have your sanity questioned in The Institution as you find your way out of the maze-like room that's made even more strange with a "No way out!" sign on the wall. Over at The Sinking room is a reenactment of Titanic with an added bit of suspense. It starts with you and your mates locked and tied up inside the lower decks and then, putting your teamwork to the test, you have to find your way out before the ship sinks. Each game has a time limit of 45 minutes and allows two to six people who must be at least 12 years old. To make things more exciting, a third room, The Last Station, is set to open before the year ends.
If ever you swing by their pop-up in Uptown Mall, make sure to experience The Nightmare, a 15-minute maze with mini challenges, and unravel the secrets behind the photographs in The Dark Room!
Rates: Starting at P450 per person, depending on the number of players in a group. Promo rates are at P350 per person on weekdays and P450 per person on weekends until November 5.
ADVERTISEMENT - CONTINUE READING BELOW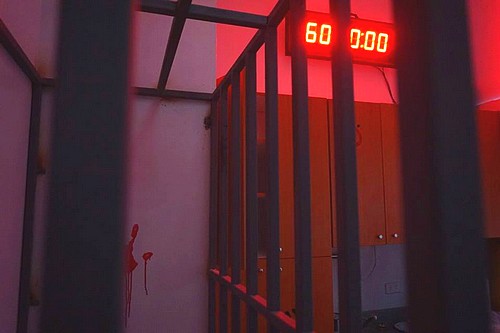 Totem Philippines
Address: Suite 302, 3/F McKinley Park Residences Condominium, Crescent Park West, 31st Street corner 3rd Avenue, Bonifacio Global City
Contact: 804-5133 or 0916-429-6068
Website: www.totemphilippines.com
FB: www.facebook.com/totemphilippines
Open from 5 p.m. to 11 p.m. (Monday to Thursday), 3 p.m. to 12 a.m. (Friday), and 11 a.m. to 12 a.m. (Saturday to Sunday)
Fifty minutes. That's all the time you have to temporarily escape reality at Totem. The latest room to join the bunch, Totem allows you take an exciting break from your routine with challenges that put the skills and brains of your group of six under pressure. One of its two rooms is Dreamwalkers, in which you belong to a secret organization hired by a multi-millionaire businessman. Your mission is to enter the mind of a robber who stole a diamond from a businessman and find out the combination of the safe where he hid it. The other room is Stranded, where you run for your life and, well, try not to get stranded after seeking shelter at the house of Dr. X, a crazy plastic surgeon. 
Rates: P1,800 per room. Promo rates are at P1,600 per room from October 28 to 31.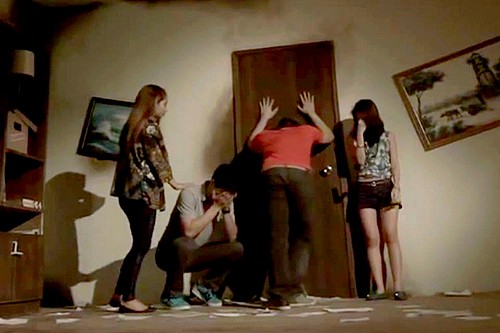 Breakout Philippines
Address: G/F Paragon Plaza,  Reliance Street corner EDSA, Mandaluyong City; 315 Katipunan Avenue, Quezon City; 2/F Serendra, Bonifacio Global City
Contact: 0927-257-1602 or 0928-821-4531
Website: www.breakout.com.ph
FB: www.facebook.com/breakoutphilippines
Open from 2 p.m. to 8:30 p.m. (Monday to Thursday) and 10 a.m. to 10:30 p.m. (Friday to Sunday)
ADVERTISEMENT - CONTINUE READING BELOW
Specializing in horror and thriller mysteries, Breakout Philippines has become one of the favorites among escape rooms since it opened in May 2014. You know when you watch a suspense movie, and try to devise an exit strategy that you think is better than what the main character has? That's what Breakout Philippines lets you do in just 45 minutes, as it draws inspiration from movies and TV shows that get your heart pumping. Get your group together of up to six people and have a crack at the zombie-infested Adarna's Lair, creepy Clown House, or a shady bar that's secretly a drug syndicate's base of operations, among other rooms. Kids are allowed to play, as long as adults accompany those who are under the age of 13.
Rates: Starting at P300 per person on weekdays and P400 per person on weekends, depending on the number of players in a group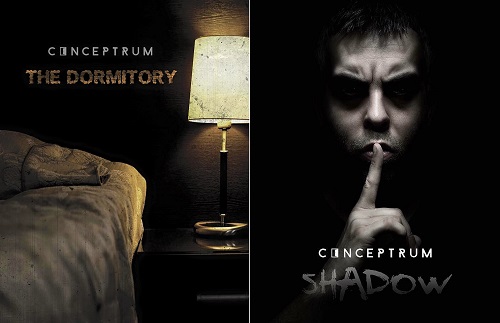 Conceptrum
Address: G/F Entertainment Complex, Alabang Town Center, Ayala Alabang, Muntinlupa City
Contact: 0915-119-2700
FB: www.facebook.com/conceptrumexperience
Open from 9 a.m. to 7 p.m. (Monday to Thursday) and 3 p.m. to 10 p.m. (Friday to Sunday)
Thrill-seekers and aspiring detectives in the South, get your thinking caps on and head over to Conceptrum. Having moved from BF Homes to Alabang Town Center just a few months ago, it offers three new real-life game rooms that are equally nerve-wracking and interesting. Brave the dark with your gang and find out what happens in The Dormitory when the lights go out. Head over to the Shadow room where a murder case is presented and must be solved before creepy Shadow gets in the way. The Compromised room calls for the best of problem-solving abilities to beat the challenge and be your own hero. Each game allows groups of five or more people who must be at least 10 years old and has a limit of 40 minutes.
ADVERTISEMENT - CONTINUE READING BELOW
Rates: P450 per person for a group of five or more. Student rate is at P300 per person for a group of five or more. Higher rate per head applies to smaller groups.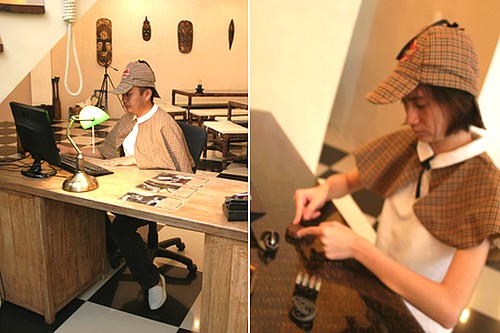 Escape Hunt Manila
Address: 5773 Ebro Street, Poblacion, Makati City
Contact: 751-9124 or 0915-596-8989
Website: www.manila.escapehunt.com
FB: www.facebook.com/escapehuntmanila
Open from 11:30 a.m. to 10 p.m. (Monday to Friday) and 10 a.m. to 10 p.m. (Saturday to Sunday)
The Escape Hunt Experience is a global entertainment franchise that offers unique "escape the room" adventures all over the world. Its Manila branch opened in February 2015 and has since provided entertainment with its six rooms (two rooms per game) that are ideal for up to five people. If you're a bigger group, you can book duplicate rooms and go head-to-head! For those who love a murder mystery, check out the 1970s-set Murder at Home Room where you'll need to figure out who the killer is before you can escape. You can also take the "escape room" to another level at Trapped at the Spa Room where you must find out who locked you in the massage room and why. Over at Mischief in Manila, sharp eyes are required to help the Munch family find their lost valuables before the plane leaves them.
Rates: Starting at P450 per person, depending on the number of players in a group
Load More Stories