SPOT.ph Guide: Where to Celebrate Halloween 2016
A thrilling Halloween weekend is upon us!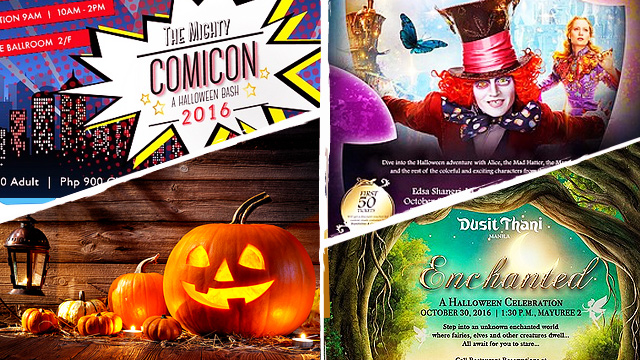 (SPOT.ph) We know that you're crazy excited to get into those Halloween costumes as much as the kids are to go trick-or-treating! It's a long Halloween weekend this year, so make it count with the most fun parties and relaxing staycation.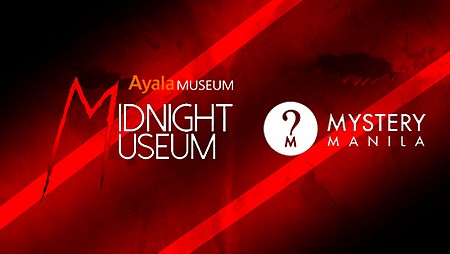 Solve a Halloween mystery at Ayala Museum's Midnight Museum 3: Murder in the Museum on October 28, 7 p.m. The senior curator of Ayala Museum is murdered during his gallery rounds just hours before the annual Midnight Museum event held every Halloween. But there is something very suspicious and amiss as it seems that the curator is aware not only of the threat to his life, but also who is behind it. Guests will soon be coming in to find the corpse and possibly some clues he left behind revealing the identity of the perpetrator. If you think you have what it takes to crack the curator's code, then sign up for just P850! Slots are limited.
For more information or inquiries, call Ayala Museum at 759-8288.
<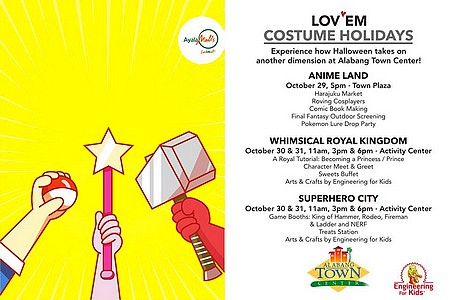 Experience how Halloween takes on another dimension at Alabang Town Center! Check out the Anime Land on October 29, 5 p.m., at the Town Plaza for Harajuku market, roving cosplayers, comic book making, Final Fantasy outdoor screening, and Pokemon Lure drop party. Over at Whimsical Royal Kingdom on October 30 and 31, kids are sure to have fun with a royal tutorial, character meet and greet, sweets buffet, and arts and crafts by Engineering for Kids at the Activity Center. Check out the game booths, treats station, and different arts and crafts activities at the Superhero City on October 30 and 31.
ADVERTISEMENT - CONTINUE READING BELOW
For more information, go to the Alabang Town Center Facebook page.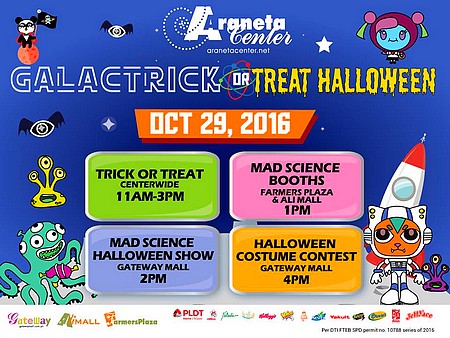 Gather your family and friends on October 29 and enjoy fun galactic activities at the Araneta Center! Go trick-or-treat centerwide from 11 a.m. to 3 p.m. Check out the Mad Science Booths at 1 p.m., followed by the Mad Science Halloween Show and the Halloween Costume Contest at 4 p.m.
For more information, go the Araneta Center Facebook page.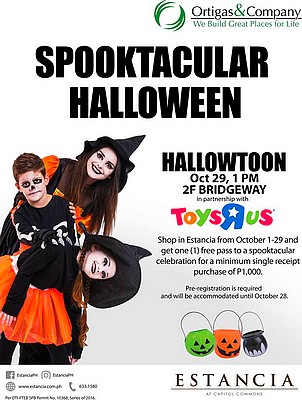 Hallowtoon is coming to Estancia and the monsters are out in the daylight! Dress up in your best spine-tingling costumes on October 29, 1 p.m., at the 2/F Bridgeway. Head to the Information Booth and pre-register your kids for the Trick-or-Treat until October 28! The first 100 registrants are each entitled to one free pass to a spooktacular Trick-or-Treating at the mall. To join, simply present your receipt with a minimum single purchase of P1,000 from any of the stores in Estancia. Make sure you bring enough pumpkin bowls and goodie bags to fit in all those candies!
For more information, go to the Estancia Mall Facebook page.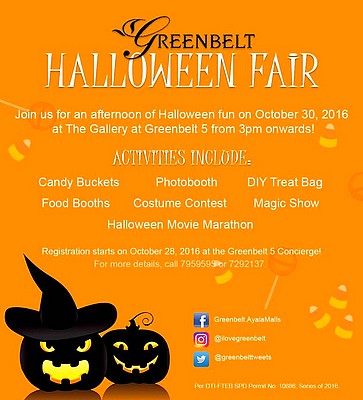 Ready to get spooked? With a ton of surprises, that is! Join Greenbelt for an afternoon of fun activities on October 30, 3 p.m. onwards! Have a blast at the food booths, costume contest, magic show, Halloween movie marathon, and making your own treat bag!
For inquiries, call Greenbelt 795-9595 or 729-2137.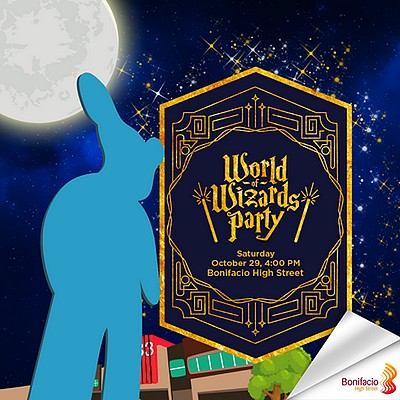 Feel the magic this Halloween at Bonifacio High Street's World of Wizards Halloween Party on October 29, 4 p.m., at the Bonifacio High Street Activity Center! Magically fun activities await everyone with face paint, Cauldron Concoctions: Advanced Potion-Making by The Mind Museum at 6 p.m., fun Harry Potter-themed photo booth, and Wizard's Ball Musical at 7 p.m.! Plus special Halloween loot bags up for grabs for a minimum purchase of P2,000 from any Bonifacio High Street, One Parkade, and Two Parkade store!
ADVERTISEMENT - CONTINUE READING BELOW
For more information, go to the Bonifacio High Street Facebook page.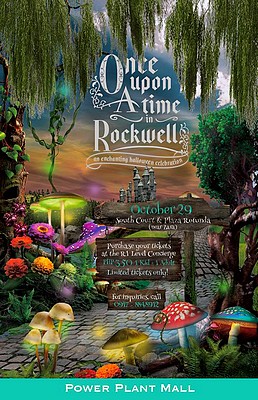 Enjoy a magical day filled with games, activities, and trick-ortreating at Power Plant Mall's Once Upon A Time in Rockwell: An Enchanting Halloween Celebration at the South Court and Plaza Rotunda on October 29. Tickets are limited and priced at P350.
For more information, go to the Power Plant Mall Facebook page.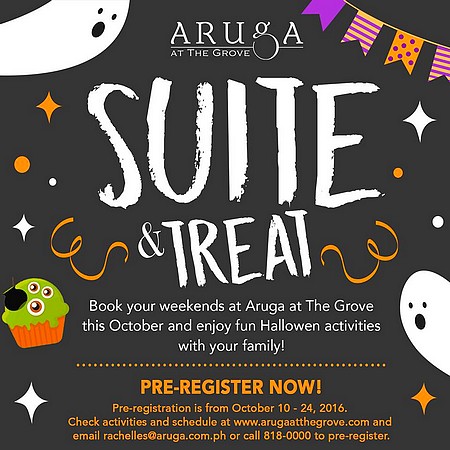 Relax, learn, and play at Aruga at The Grove's line-up of Halloween activities on October 29. Book your weekends at Aruga and get a complimentary pass on exciting activities! Kids are sure to have fun at decorating cookie jars and mugs, cupcakes, and tote bags, as well as at a calligraphy workshop. Slots are limited.
For reservations, e-mail rachelles@aruga.com.ph or call Aruga at The Grove at 818-0000.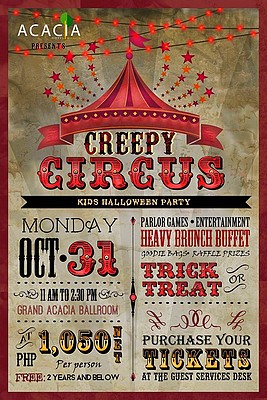 Join Acacia Hotel Manila on October 31 for a fun-filled Halloween Bash at the Grand Acacia Ballroom. Expect yummy kid-friendly brunch buffet, live entertainment, parlor games, raffle, and a kiddie trick or treating activity! Make sure to drop by and get your tickets for P1,050. Slots are limited.
For more information, call Acacia Hotel Manila at 720-2000 or 588-5888.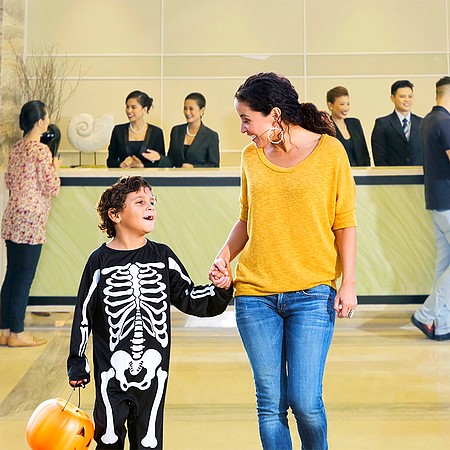 Nothing compares the feeling of seeing children happy. Make them enjoy the long weekend with Belmont Hotel Manila's Halloween kiddie activities, such as face painting, photobooth, and many more, on October 29. Have an even more fun long weekend by staying over at a Deluxe Room for just P4,800, inclusive of complimentary breakfast for two and Halloween treats for the kids.
For reservations, e-mail reservations.manila@thebelmonthotels.com.
ADVERTISEMENT - CONTINUE READING BELOW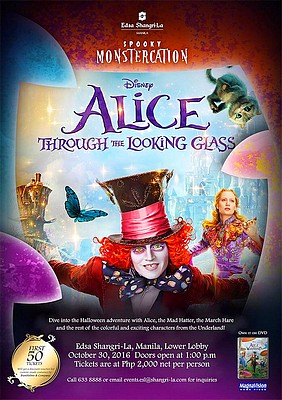 On October 30, head over to EDSA Shangril-La and experience the mystical adventure of this year's Spooky Monstercation. Join Alice and the rest of the characters from the Underworld for a Halloween event like no other! Tickets are P2,000.
For inquiries, call EDSA Shangri-La at 633-8888 or e-mail events.esl@shangri.la.com.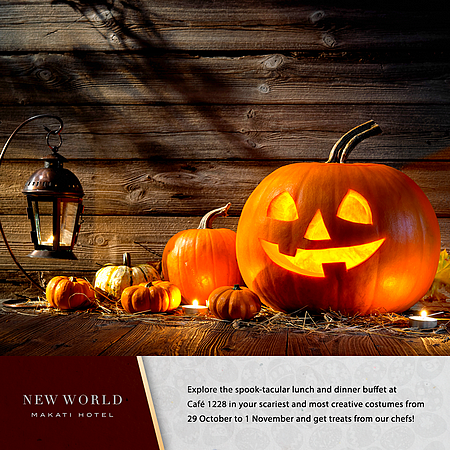 This Halloween, you deserve all the treats! Explore the spook-tacular lunch and dinner buffet at New World Makati Hotel's Café 1228 in your scariest and most creative costumes from October 29 to November 1 and get treats from the chefs! Even better, book a Superior Room, and enjoy a buffet breakfast for two and other exclusive perks for stays
For reservations, call New World Makati Hotel 811-6888 local 3388.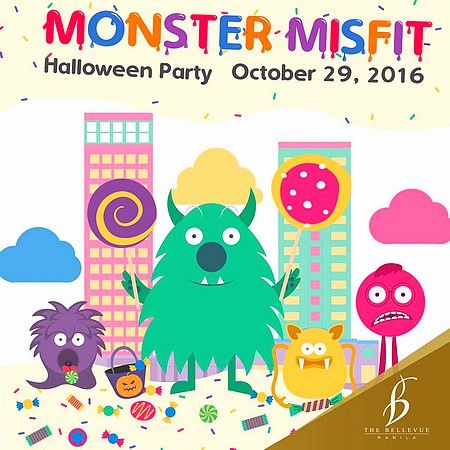 The Bellevue Manila has made new friends! Poor creatures were thrown out of Candyland because everybody thought they were bad monsters. Turns out, they're the best candy chefs in the universe! And they're helping Bellevue make the most amazing treats for Belleboo Halloween Party 2016! On October 29, 1 p.m., join the party and meet these incredibly talented Monster Misfits! 
For ticket inquiries, call The Bellevue Manila at 771-8181.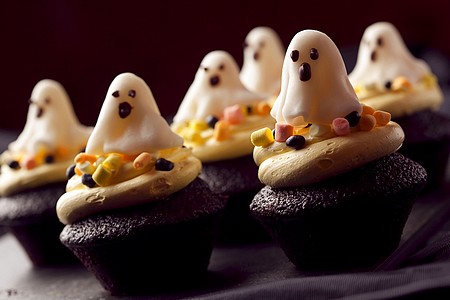 Witches, wizards, and ghosts have come alive and are on their way to haunt Marriott Manila this Halloween. The hotel doors are now widely open to everyone who is up for freakin' great treats and tricks! Bring your little monster to the Hallow's Eve celebration on October 30. Vamp up your kids in out-of-this-world costumes and indulge in the thrilling lunch boo-ffet at Marriott Café for P2,500. Devour the hefty spread of sustainable seafood, U.S. Certified beef, Western to Eastern cuisines, and ghoulish desserts. As soon as their energies are up, the trick or treat activity begins! Little aliens shall lurk around the hotel to steal fang-tastic loot bags overflowing with goodies.
ADVERTISEMENT - CONTINUE READING BELOW
For inquiries, call Marriott Manila at 988-9999 or go to the Marriott Manila website.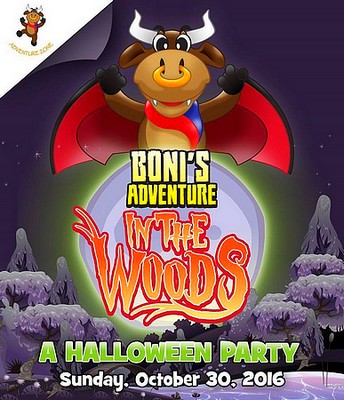 Join Shangri-La at the Fort on Boni the Bull's Adventure in the Woods: A Halloween Party by Adventure Zone on October 30, 1 p.m. It will be a fun day of great food, fun games, and a costume competition for the whole family. Plus a trick-or-treat adventure like no other! Tickets are available for P1,200. 
For more information, call Adventure Zone in Shangri-La at the Fort in 820-0888 local 7735.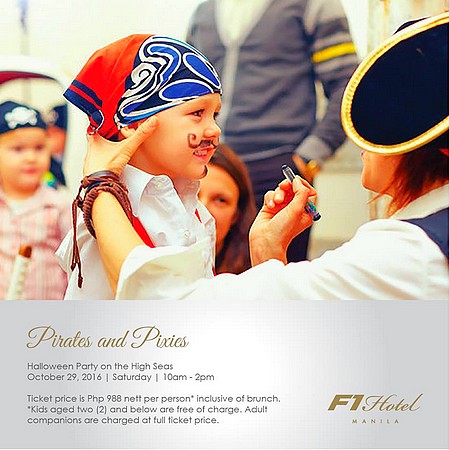 Ahoy there, Pirates and Pixies! Fly over and set your sails to the biggest gathering this Halloween season. Head over to F1 Hotel on October 29, 10 a.m., for the most magical and treasure-filled adventure in the land. For just P988 per person, enjoy a sumptuous brunch, access to trick or treat stations with giveaways, photobooth, balloon-twisting, donut-decorating, restaurant discounts, and other exciting activities! Cover yourselves with pixie dust and wear your finest sail gear as the best dressed pirate or pixie shall be generously rewarded.
For tickets and more information, call F1 Hotel Manila at 908-7888.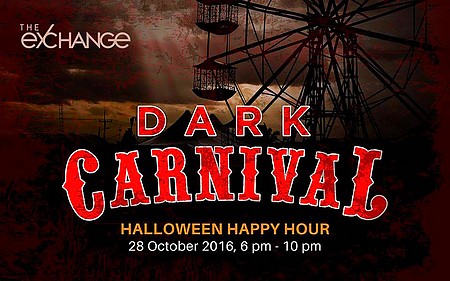 Be freakishly entertained with your buddies at Richmonde Hotel Ortigas' Dark Carnival Halloween Happy Hour on October 28, 6 p.m. For only P750, enjoy a drink-all-you-can parade of local beers, featured cocktails, iced tea, and soda, plus a showcase buffet of all-time favorite pica–pica fare. The captivating beats from the Big Bash Band will add to the night's amusement. You can also cozy up at the hotel this dark and chilling Halloween week with rates from P3,800, inclusive of buffest breakfast for two.
ADVERTISEMENT - CONTINUE READING BELOW
For inquiries and reservations, call Richmonde Hotel Ortigas at 638-7777.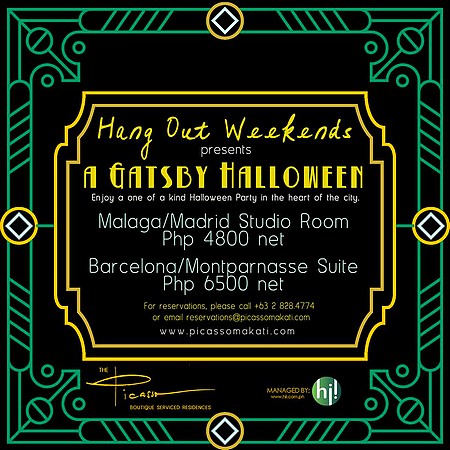 The Picasso Boutique Serviced Residences' Hang Out Weekend presents A Gatsby Halloween. For only P6,500, enjoy a wonderful weekend with four of your family and friends at the Barcelona/Montparnasse Suite or P4,800 at the Malaga/Madrid Studio Room, and get four complimentary passes to the 1920s Horror Rooms and the Halloween party on October 27 and 28. 
For reservations, call The Picasso Boutique Serviced Residences at 828-4774 or e-mail reservations@picassomakati.com.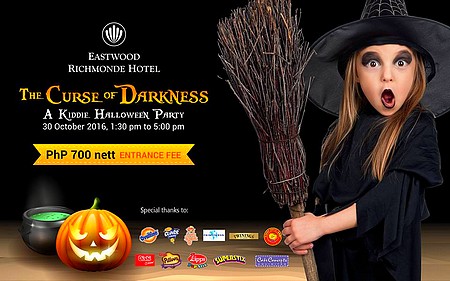 Terror is lurking in the shadows this Halloween at Eastwood Richmonde Hotel. Get the little ones ready for some frights and delights at the Curse of Darkness Kiddie Halloween Party, happening on October 30, 1:30 p.m. Tickets are priced at P700, inclusive of merienda buffet with drink, assorted snack stations, magic show, games, glitter tattoo, photobooth, and access to the House of Darkness. Come as your favorite creature of the night as and kids and couples with the best costumes get a chance to win gift certificates for hotel accommodations!


For inquiries and ticket reservations, call Eastwood Richmonde Hotel at 570-7777.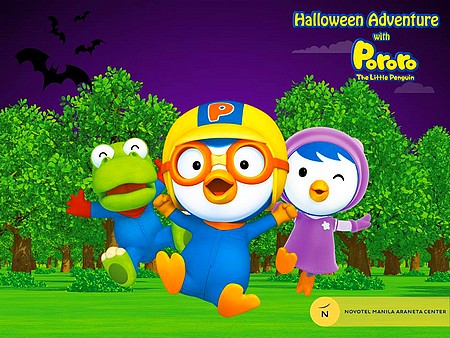 Your kids are off to a Halloween Adventure with Pororo the Little Penguin, Petty, and Crong! Join Novotel Manila for a Halloween show, kiddie film showing, and trick or treat on October 30, 2 p.m. Tickets are priced at P1,500 for kids above the age of one and adults. 
For more information, call Novotel Manila at 990-7888.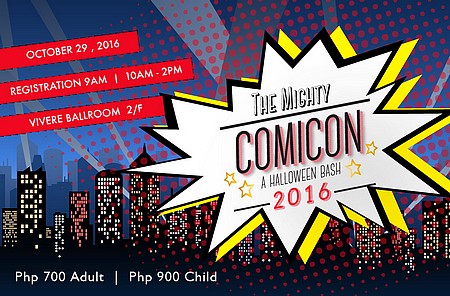 Dress up as your favorite comic book character, mysterious creature, or evil villain this Halloween! Join Vivere Hotel for the The Mighty Comicon: A Halloween Bash on October 29, 10 a.m., at the Vivere Ballroom. Get a chance to win awesome prizes in the Costume Competition and other exciting raffle draws! Automatically get complimentary tickets, too, when you book an overnight accommodation in a Premiere Suite.
ADVERTISEMENT - CONTINUE READING BELOW
For inquiries and reservations, call Vivere Hotel at 771-7777 or e-mail fnbinformation@viverehotel.com.ph.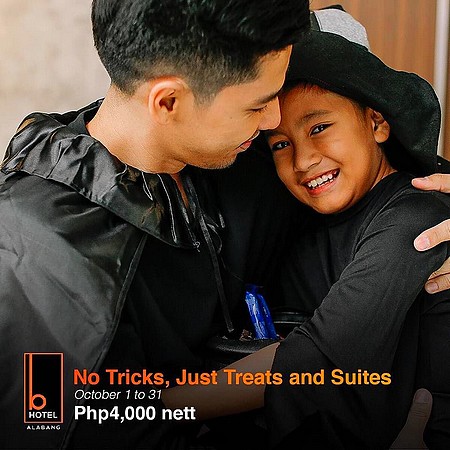 Take advantage of B Hotel Alabang's Special Standard Room and Penthouse Suite offer until October 31. With rates starting at P4,000, enjoy a room accommodation for two adults and two kids, buffet breakfast or set lunch or dinner, 20% discount on F&B, 20% off on The Bellevue Manila's Belleboo Tickets, and other standard facilities.
For inquiries or reservations, call B Hotel Alabang at 828-8181.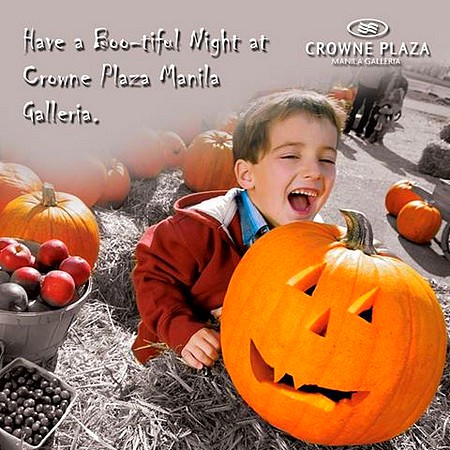 Are you in for some treats? Your kids will surely enjoy Crowne Plaza Manila Galleria's special gifts this Halloween! Stay in the Deluxe Room for only P4,599++ and enjoy a buffet breakfast for two, Halloween loot bags, Halloween kiddie play pack, meet and greet with Topham from Thomas and Friends on October 29 and 30, and free face painting on October 29.
For inquiries or reservations, call Crowne Plaza Manila Galleria at 633-7222 or e-mail cpgm.reservations@ihg.com.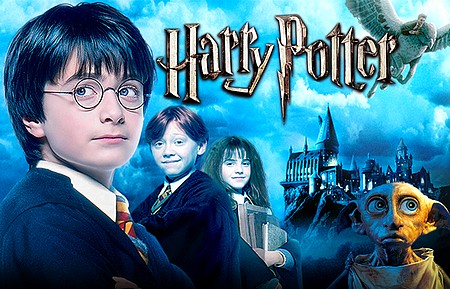 It's a magical Halloween at Crimson Hotel Filinvest City! Treat your kids to an afternoon of nonstop fun, magic show, games, prizes, trick or treat, and Harry Potter film showing at the Crimson School of Witchcraft and Wizardry. For P998, enjoy a film showing of Harry Potter movies with unlimited popcorn, magic show, Azkaban horror house, The Chamber of Secrets kids salon featuring nail art, face painting, tattoo, and many more magical activities! Make it a complete experience and avail of the staycation package for P7,499++, inclusive three-day-two-night accommodation in a Deluxe Room, two tickets to the Halloween party, buffet breakfast, and more.
ADVERTISEMENT - CONTINUE READING BELOW
For inquiries or reservations, e-mail alabang.eventsmgr5@crimsonhotel.com or call Crimson Hotel at 0998-590-0435.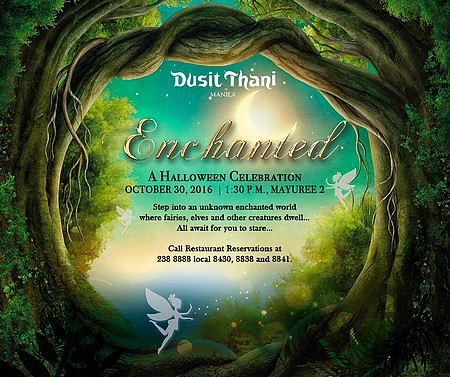 Join Dusit Thani Manila for an Enchanted Halloween on October 30, 1:30 p.m. Be awed with the Mystical Magician; charm the dwellers with the Best in Costume Contest; have a thrill with the Trick or Treat; be fascinated with the Art Activities; and win amazing prizes! Tickets are priced at P800 per kid with one accompanying adult.
For reservations, call Dusit Thani Manila at 238-8888 local 8430, 8838, or 8841.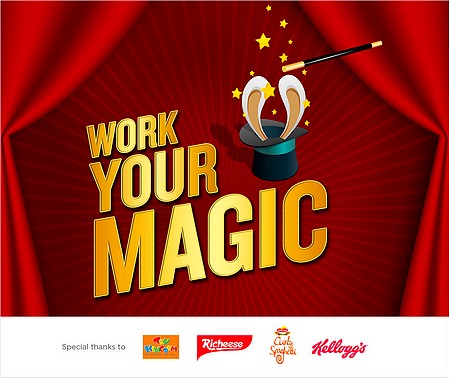 Looking for a thrill this Halloween? Kids and adults alike are in for a spellbinding experience at Discovery Suites where a cool and quirky lobby display of a giant magician's hat along with magic-inspired piñatas will astonish all guests. Come in your best magician costume to get a 10% discount on food and beverage at 22 Prime from October 28 to 30. Diners get a treat in the form of decadent pralines. Learn how to be a master magician by joining Kel Fabie and Anthony Andres' basic magic tricks workshop for kids. Book a suite to get two slots to the activity on October 29. Make sure to take advantage of the special room rates: P5,000 for the Junior Suite and P5,500 for the One-Bedroom Suite.
For more information, go to the Discovery Suites website.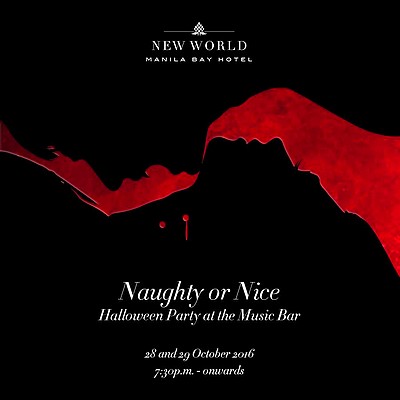 Enjoy a spooky and sexy Halloween and party with New World Manila Bay Hotel at the Music Bar. Strut in style and watch a fashion show of avant-garde creations by Estien Quijano, a Philippine Fashion Week designer. Party all night with the music mixes of the hottest DJs in the metro and laugh your hearts out with stand-up comedian, Michelle Defensor, and her wholesome antics on October 28 and 29, 7:30 p.m. Entrance is P990, inclusive of three rounds of drinks. You can also plan your next staycation and avail of the hotel's Halloween room package for an unforgettable Halloween celebration. Rate starts at P5,000, inclusive of trick or treat passes for kids; Halloween Party at the Music Bar; welcome cocktails at the Lounge; pralines; and enticing discounts at the outlets.
ADVERTISEMENT - CONTINUE READING BELOW
For reservations, call New World Manila Bay Hotel at 252-6888.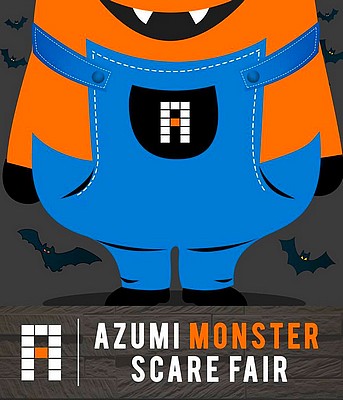 It's a jumpsuit party at the Azumi Boutique Hotel this halloween. Don't miss an afternoon filled with fun and surpises at the Azumi Monster Scare Fair on October 29. Different activities, performances, and games await your little bundles of joy. Kids who come in their most creative jumpsuit costume gets a chance to win amazing prizes!
For ticket inquiries, call Azumi Boutique Hotel at 869-9888 or 0917-844-1896.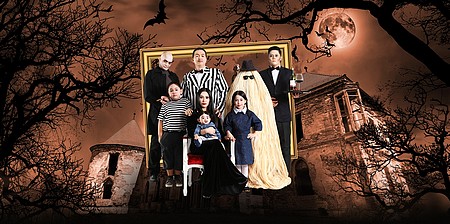 Join a zany bunch of characters who are either too pale, too tall, or too hairy. Enter their mansion at your own risk with its centuries-old graveyard. Put out hexes, explode a few toys, and dance the tango on moonless nights! Come on over to Diamond Hotel and bring the little ones to the fascinatingly bizarre Halloween party where weird with a twist equals a super fun time. The activities for the Spooky Family Halloween on October 30 include trick or treat, face painting, arts and crafts, photo booth, illusionist show, and many more! Tickets are priced at P980 per person, inclusive of a snack box and a chance at the raffle draw. 
For tickets, go to the Diamond Hotel website.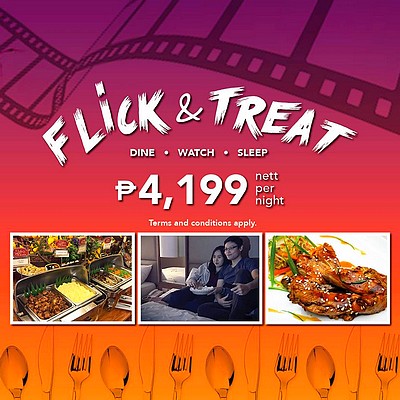 Got no plans for the Halloween weekend? Dine, binge watch, and relax at The Legend Villas with its Flick and Treat promo. Priced at only P4,199 net per night for two, this package includes buffet breakfast, plated lunch or dinner, in-room movie marathon, and other standard amenities. 
For inquiries and reservations, call The Legend Villas at 702-2700 to 04 or 0917-702-2700.
ADVERTISEMENT - CONTINUE READING BELOW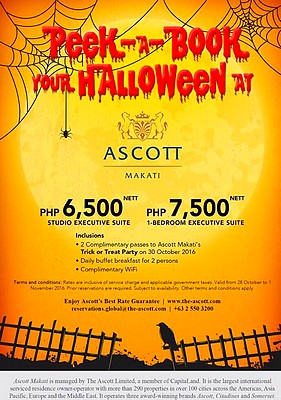 Fun times await guests at Ascott Makati! This coming long weekend, book another spectacular staycation at special rates for its new Suites and other perks. Book a Studio Executive Suite for just P6,500++ or the One-Bedroom Executive Suite for P7,500++, inclusive of two complimentary passes to Ascott Makati's Trick or Treat Party on October 30, daily buffet breakfast for two, and other standard amenities. Kids get to enjoy a Halloween treat on October 30, too!
For reservations, call Ascott Makati at 550-3200.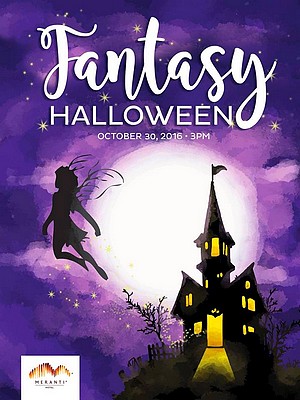 Meranti Hotel opens its doors to everyone for a Fantasy Halloween Party on October 30, 3 p.m. Bring your kids ages 12 years old and below with their cutest costume to win a special prize! For a more relaxing staycation, take advantage of the special room rates at P3,750 with breakfast for two. Slots for the Halloween party are limited.
For inquiries or reservations, call Meranti Hotel at 376-6340 to 42.
Load More Stories