10 Artsy Hostels in Singapore
You know, in case you're planning to watch a concert there.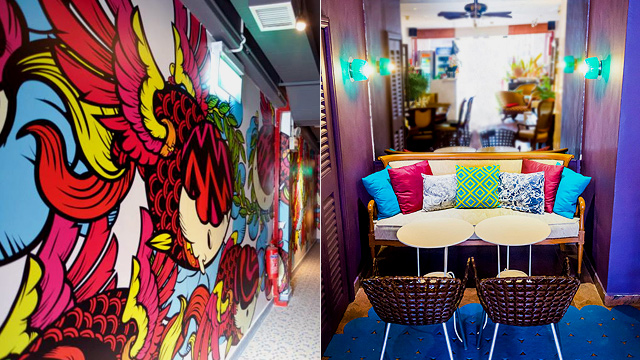 (SPOT.ph) Singapore, one of the leading nations in Asia when it comes to commerce, finance, and transport, is also bustling with culture. The diversity in this island city-state is reflected in its temples and mosques, annual festivals with majestic floats and puppet shows, and hawker food centers. Its museums, galleries, and theaters showcase the country's deep appreciation for the arts, which is also seen in Instagram-worthy hostels along its alleys and street corners.
Just in case you've recently booked a concert ticket for an international artist—events that are also common in Singapore, then you might want to check out these hotspots for accommodation.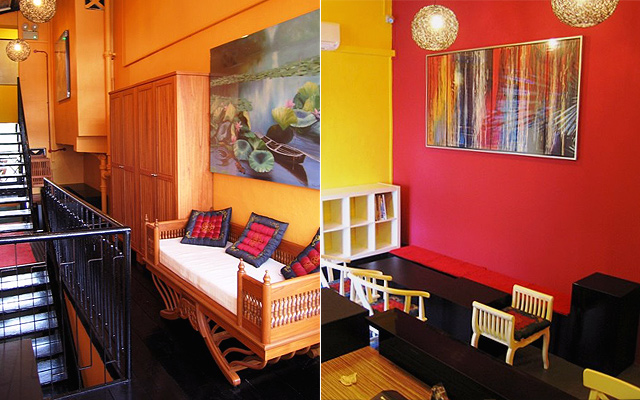 Moni Gallery Hostel
263 Lavender Street, Singapore
E-mail: enquiry@monigalleryhostel.com
www.monigalleryhostel.com
Rates start at P1,000++
Moni Gallery Hostel matches its location in Little India, a buzzing historic and cultural district in Singapore, through vibrant artworks posted on its walls. All rooms are dorm-style but you can easily have your quiet time in the reading area with walls washed with vibrant hues of red and yellow. You can also enjoy the cool breeze in the pocket garden decorated with thought-provoking sculptures.
ADVERTISEMENT - CONTINUE READING BELOW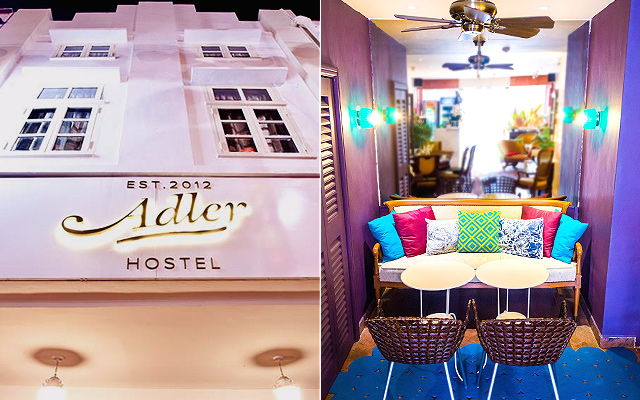 CONTINUE READING BELOW
Recommended Videos
Adler Luxury Hostel
259 South Bridge Road, Singapore
E-mail: contact@adlerintl.com
www.adlerhostel.com
Rates start at P1,600++
Living in hostels doesn't have to mean sleeping on a dusty mattress or staring at old wallpaper. Adler Luxury Hostel puts a different spin on the backpacking lifestyle by offering train-style cabin beds with curtains for privacy and plush beddings for its guests. Breakfast is freshly prepared while you enjoy a cup of tea. Now, that's co-living with style!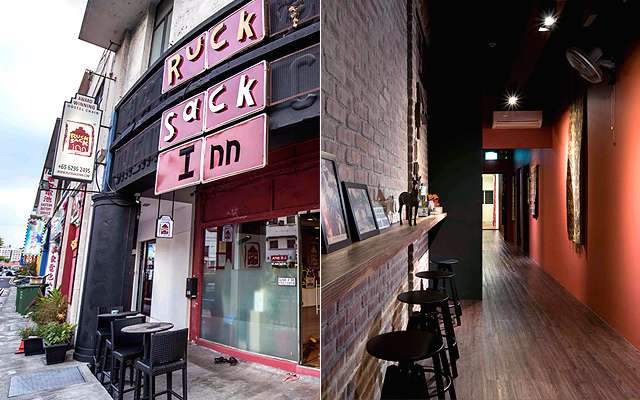 ADVERTISEMENT - CONTINUE READING BELOW
Rucksack Inn
280 Lavender Street, Singapore
E-mail: lavender@rucksackinn.com
www.rucksackinn.com/lavender-st
Rates start at P950++
Think rain showers are too chic for hostels? Think again because Rucksack Inn offers this and more in its nice location along Lavender Street. Brick walls lined with old photographs complete the rustic vibe of its common areas. The hostel is undergoing refurbishing, and we're excited about how it'll look after expansion.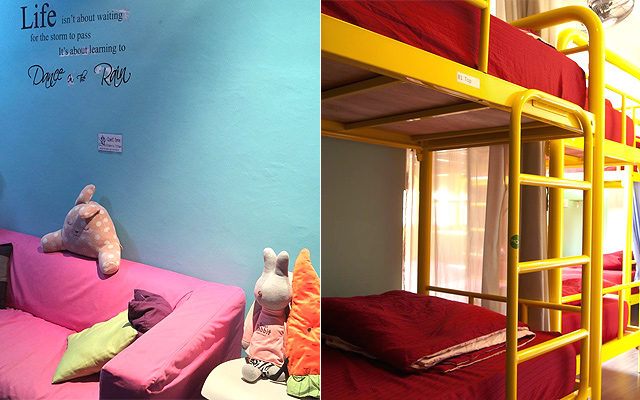 Burrow Hostel
46B Smith Street, Singapore
E-mail: lunny@burrowhostel.com
www.burrowhostel.com
Rates start at P1,000++
With its location just a couple of minutes away from the Chinatown MRT station, this bunny-themed hostel is the perfect spot to start an adventure in Singapore. The plushies not only bring back your childhood memories but also match the laid-back appeal of this space. Walls on the common area have minimal drawings and quotes that are great conversation-starters.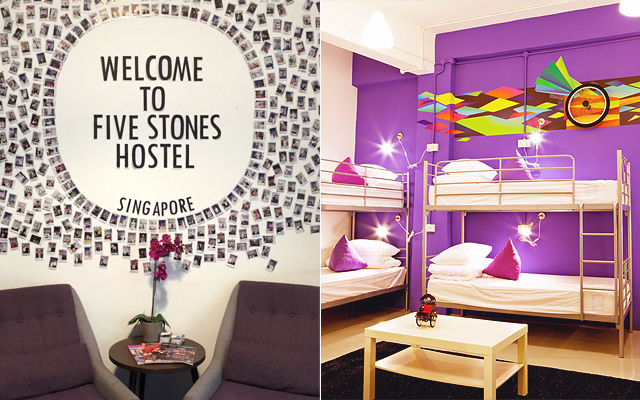 ADVERTISEMENT - CONTINUE READING BELOW
Five Stones Hostel
285 Beach Road, Singapore
E-mail: stay@fivestoneshostel.com
www.fivestoneshostel.com
Rates start at P1,000++
Named after the childhood game Five Stones (almost like our Chinese jackstone), this hostel prides itself on showcasing Singapore's cultural elements. All beds have the signature triangular pyramid shape as throw pillows, while the rooms are painted by local artists to represent different aspects of the country's heritage. It also uses orthopedic eight-inch spring mattresses; just the thing you need after a busy day exploring the streets.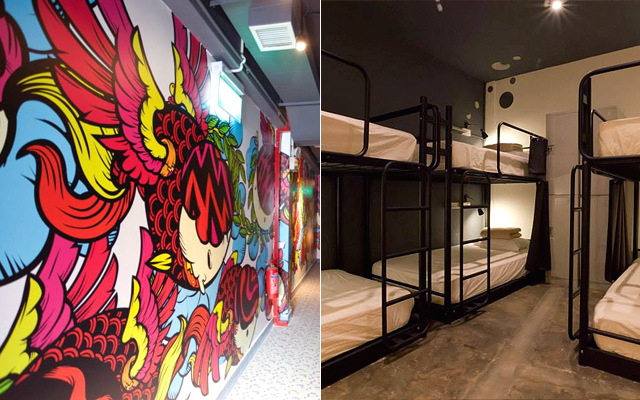 Mori Hostel
429 Race Course Road, Singapore
E-mail: reservations@morihostel.com
www.morihostel.com
Rates start at P1,700++
Mori Hostel combines the old and the new through a fusion of urban design and an old-style Singapore vibe. The three-storey property located in the Little India enclave used to be a warehouse and it managed to conserve architectural gems such as the old metal door shutters and mosaic-tiled stairway. These are given a new twist by the modern graffiti artwork on its walls by renowned Singaporean artists like Ffun, Momorobo, and ANTZ.
ADVERTISEMENT - CONTINUE READING BELOW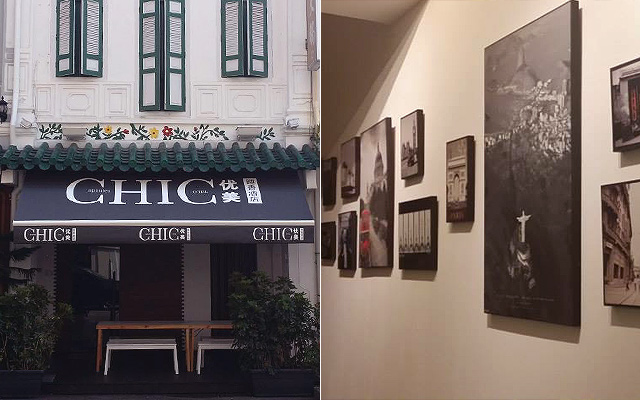 Chic Capsule Otel
13 Mosque Street, Singapore
E-mail: enquiries@atthelittlereddot.com
www.facebook.com/chic.capsules.otel
Rates start at P1,400++
Capsule hotels are called that for a reason. Their bunk beds look like capsules or pods that can send you to outer space. Each capsule bed is equipped with 32-inch Android smart TVs, high quality Dr. Dre headphones, individual climate control, and free WiFi. Guests can also make use of the seating area, laptop safe, and refrigerator inside the soundproofed rooms.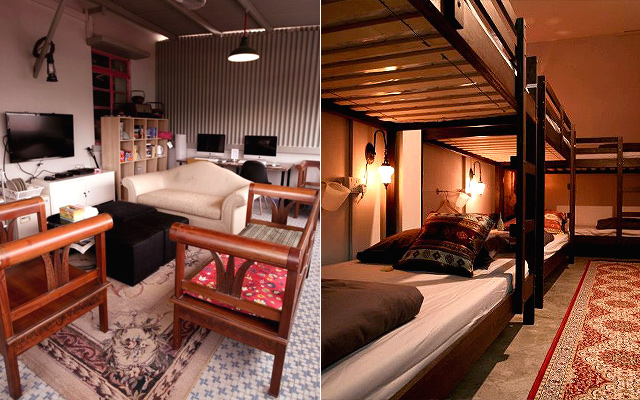 ADVERTISEMENT - CONTINUE READING BELOW
Shophouse: The Social Hostel
48 Arab Street, Singapore
E-mail: ask@shophousehostel.com
www.shophousehostel.com
Rates start at P800++
Shophouse has different themes for all its private and dorm-type rooms. There's an industrial vibe inside the double bed room, loft-style for its 16-bed mixed dorm (a.k.a. The Social Room), a rustic feel with brick walls and warm lights in the eight-bed mixed dorm, and Asian inspiration for the female dorms (a.k.a. No Man's Land). As an added bonus, guys aren't allowed on the entire floor of the all-ladies rooms, which have private access to a powder room with hairdryer and toilet and bath.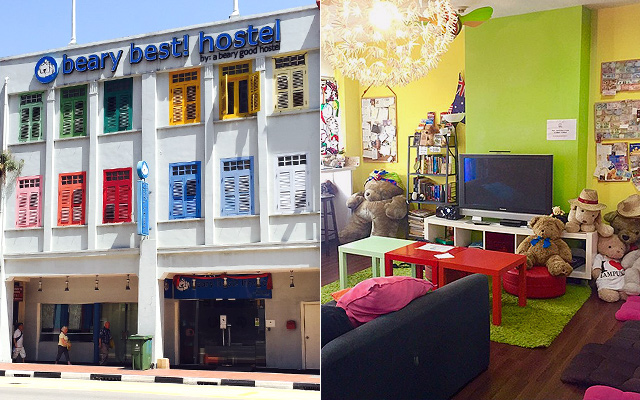 Beary Best Hostel
16 Upper Cross Street, Singapore
E-mail: bestreservations@abearygoodhostel.com
www.bearybesthostel.com
Rates start at P1,000++
A Beary Good Hostel has two other branches: Beary Nice and Beary Best, its flagship property. It's not the "beary best" for nothing as it provides spacious common rooms, well-kept dormitories, hot showers, and fast WiFi. It has a four-bed dorm so if you're a group checking in, it's as if you're renting a whole room to yourselves at a per-head rate.
ADVERTISEMENT - CONTINUE READING BELOW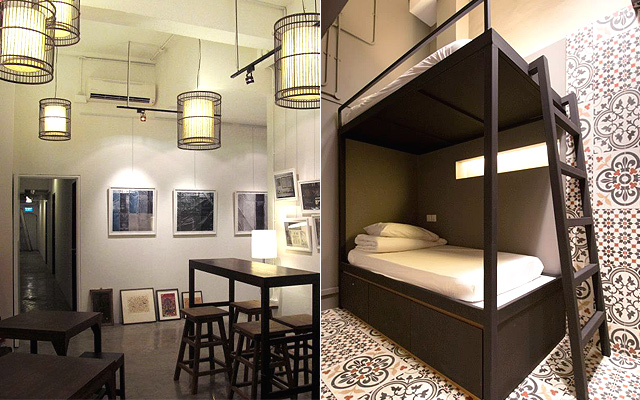 5footway.inn
Branches: 63 Pagoda Street, 227 South Bridge Road, 10 Aliwal Street, 76 Boat Quay, 267 South Bridge Road, Singapore
E-mail: reservation@5footwayinn.com
www.5footwayinn.com
Rates start at P700++
Considering the country's warm climate, roofed five-foot wide walkways were usually built around shophouses, a practice that has been done since colonial times. This is where 5footway.inn got its name, an apt label for a boutique hostel that prioritizes design and allocation of space for the interaction of its guests. Rooms in all its four branches in the heritage-rich Chinatown, Boat Quay, and Kampong Glam area are all adorned with beautiful and functional furniture and thought-provoking wall and floor patterns by local artists like Don Wang Mun Chin, Goh Wei Kiat, and Vincent Goi.
Share this story with your friends!
---
Help us make Spot.ph better!
Take the short survey
Load More Stories