10 Things to Do to Get Into the Christmas Spirit
There's something for everyone, even the Scrooge.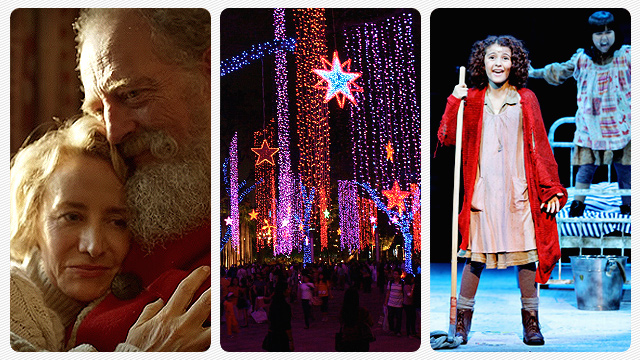 (SPOT.ph) When was the last time you experienced that exhilarating Christmas feeling in your gut? Was it when you were a child, excitedly wondering if Santa Claus got your letter? Was it when you spotted your name on that mysterious present under the tree? Did that feeling slowly fade away as you got older? They say Christmas is for children, but who says grownups can't restore the good ol' holiday spirit? Charles Dickens once said that Christmas "can recall to the old man the pleasures of his youth," so we found ways to get that magical feeling back—with a little help from sights, tastes, sounds, and lots of heart.
Watch Christmas lights shows.
In the Philippines, Christmas decorations are put up as early as September, so why is it that you haven't noticed those beautiful lights lining the streets outside your office or the buildings on your way home? Take a break from your phone—or better yet, everything else—and watch the Christmas lights shows (they're free!) around the Metro. Bring your family, significant other, or friends.
ADVERTISEMENT - CONTINUE READING BELOW
Create a holiday music playlist.
Does Jose Mari Chan's unwavering "Christmas in Our Hearts" do it for you? Or are you more of an "All I Want For Christmas" Mariah Carey type? How about classics like Nat King Cole and Bing Crosby? There are plenty of Christmas playlists on Spotify and YouTube if you're too lazy to compile your own. Take a break from EDM just for a day and see if your favorite Christmas songs can uplift your mood.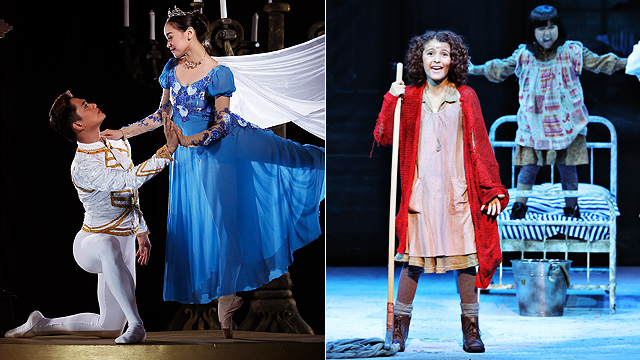 CONTINUE READING BELOW
Recommended Videos
Watch a Christmas play.
Support the theater scene by watching a holiday play to ignite your childhood feels. This season, there are plenty of genres to choose from—family-oriented, Broadway, children's classics, ballet, Christian, and even disco.
Binge-watch Christmas movies.
If theater isn't your cup of tea, then tune in to your favorite cable movie channels and wait for the Christmas classics to air. Better yet, go straight to Netflix and iFlix and look for Christmas movies you love. There are different genres for every personality, even for the Scrooge.
ADVERTISEMENT - CONTINUE READING BELOW
Alternative: Hunt down your favorite Christmas cartoons from your childhood, like Looney Tunes, Peanuts, and Disney, or go as far as vintage '30s to '50s cartoons, which you can easily find on YouTube.
Watch holiday ads.
'Tis the season for high-budget, award-winning Christmas ads. You'll see them everywhere, from Facebook-sponsored ads to your friends' walls. The top brands are out to pull your heartstrings with short films of old couples drinking hot chocolate, moms baking cakes, families in a tearful reunion, siblings making peace on Christmas morning, and polar bears selling soda.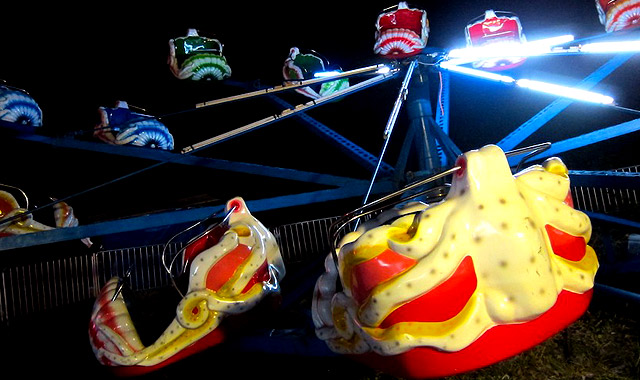 Visit a theme park.
Remember when you were a kid and a visit to the amusement park was one of the things your family did during the holidays? This time take your little cousins, nephews, godchildren, or your own children there. Find your inner child and give the classic carousel and Ferris wheel a whirl. Buy all the candy and junk food you want and try to win a stuffed toy at the ring toss.
ADVERTISEMENT - CONTINUE READING BELOW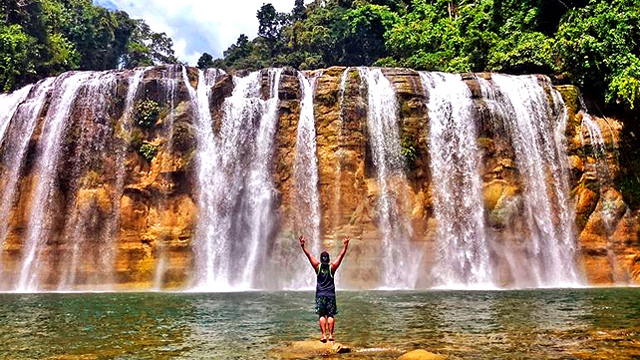 Get out of the Metro.
If it's the incessant traffic, office workload, and surge of humans at the malls that are causing you stress and anxiety, then perhaps it's time to take a step back and escape the city. Book a weekend trip to a quiet province to get away from the holiday blues. Avoid checking Facebook and the news. Instead, read classic Christmas books or watch Christmas movies while indulging in s'mores, hot chocolate, gingerbread cookies, and all your favorite childhood holiday treats.
Alternative: If you haven't seen your favorite relative or old friend in a while, then visit them for a nice catch-up. Ask your Lola or Tita to whip up your favorite cookies while you're at it. Organize get-togethers with your friends at someone's garden or out-of-town rest house instead of heading to an already congested mall or restaurant.
ADVERTISEMENT - CONTINUE READING BELOW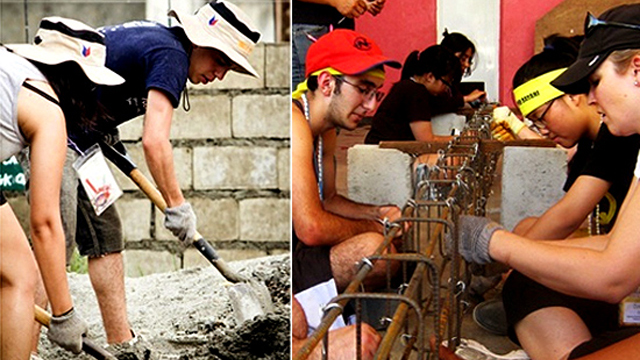 Join an advocacy.
When you've become so engrossed in making money, paying bills, and all the "adulting" tasks, philanthropic projects can help you appreciate life's little things. This Christmas, don't just do the usual doling out of goods or sending money to a popular charity. Try immersing in an advocacy that's close to your heart. Love dogs or cats? Volunteer for an animal rescue center. Interested in environmentalism? See if you can join a beach cleanup. Love kids? Visit an orphanage. Try an advocacy that doesn't get much attention, and make it regular instead of a one-time deal.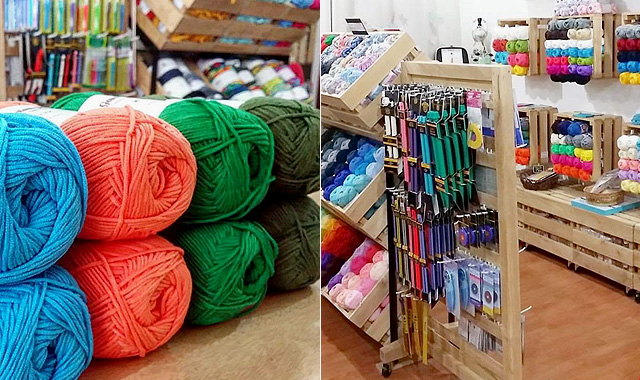 ADVERTISEMENT - CONTINUE READING BELOW
Enlist in a DIY Christmas project.
Does your mom need help in setting up the tree? See how you can help. Bake Christmas-themed cookies or cupcakes one weekend with your siblings or nieces—even if it's from a ready-mix box. Organize the games for your next family reunion. Spruce up your office desk with Christmas ornaments. Head to Pinterest for crafty holiday ideas and don't forget to crank up the Christmas tunes.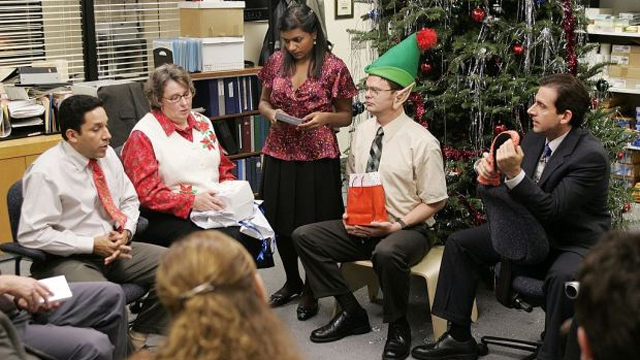 Take the office Christmas party seriously.
There's nothing like an office Christmas party to uplift the spirits of hardworking employees. Be proactive with this year's festivities by joining the talent contest, helping organize the games and program, volunteering to be the host, and picking the best outfit to suit the party theme.
Share this story with your friends!
---
Help us make Spot.ph better!
Take the short survey
Load More Stories