Hong Kong Disneyland's Iron Man Experience will take you for a thrilling ride
It's a magical time for Marvel fans.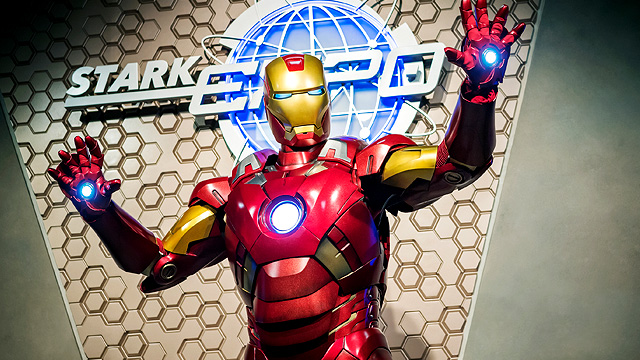 (SPOT.ph) So the invitation comes—rather unexpectedly, considering Tony Stark is Tony Stark and you're... well, you. But there it is. "Come by Stark Tower some time. We'll hang out." And you freak out a little bit. As you should.
It's a big deal in many ways; the Iron Man Experience is the first and latest Marvel ride to be featured in any Disney park, and it's in Hong Kong, where tourism might as well be everybody's middle name. And of course you'll find Tony in Tomorrowland, because Tony wouldn't be much if not a very forward-thinking kind of guy.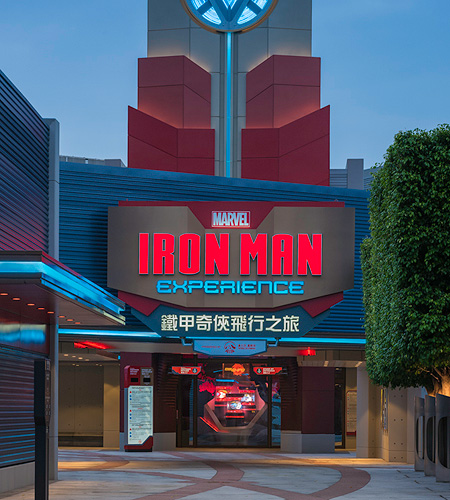 ADVERTISEMENT - CONTINUE READING BELOW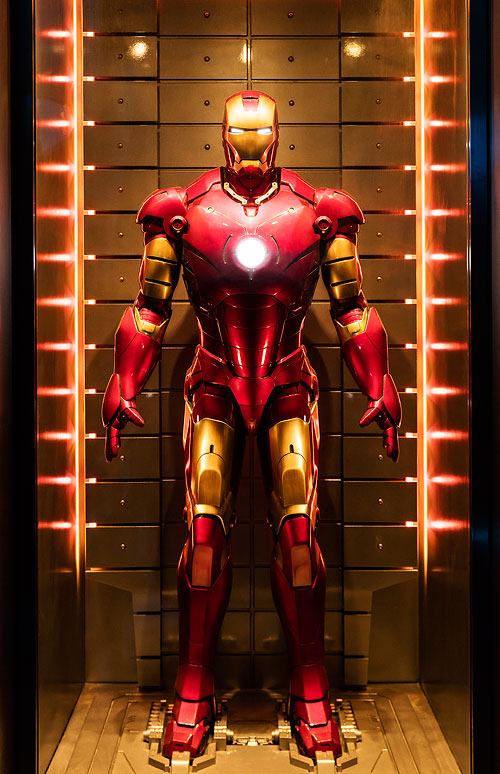 CONTINUE READING BELOW
Recommended Videos
He's the perfect Marvel character to start with, it seems, given the events in all the movies, including Civil War. The scoop is Tony was looking into expansion, getting clean energy around the world faster—and what better way to reach out than to go East? Imagineer Ted Robledo, one of the many geniuses and Iron Man fans behind the three-year project, thinks it's perfect. He would say that—he gives off a very Tony Stark vibe himself. If Iron Man were Filipino, he would be Ted Robledo.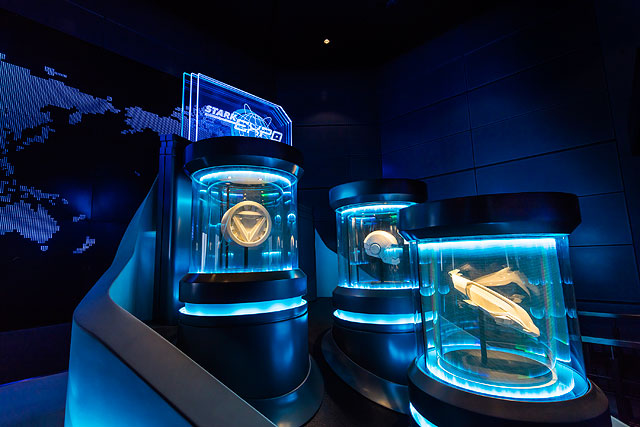 ADVERTISEMENT - CONTINUE READING BELOW
"We love [the character] Wendy Wong," he says of the Vice President of Stark Industries in Hong Kong, "and really, Asians—we're everywhere, doing everything. Making room for a character like her shouldn't be so hard, and it wasn't. In fact, it was incredible fun thinking her up! We just love her."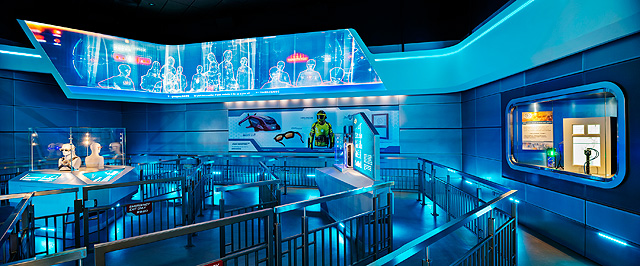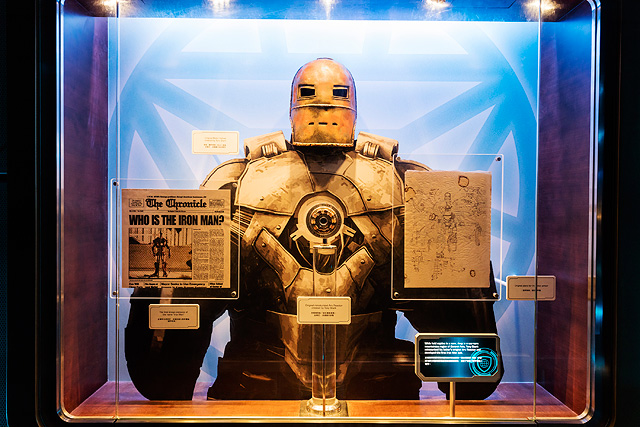 ADVERTISEMENT - CONTINUE READING BELOW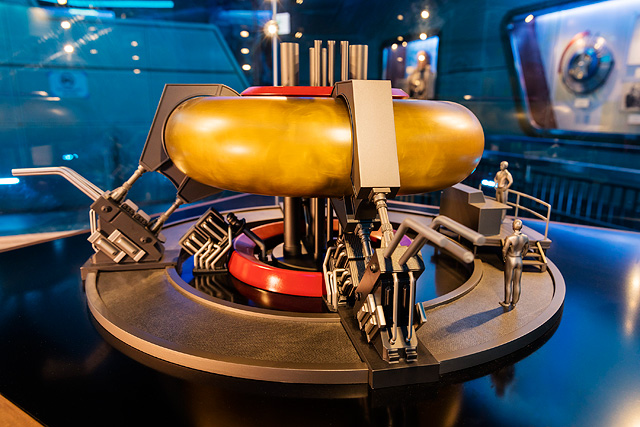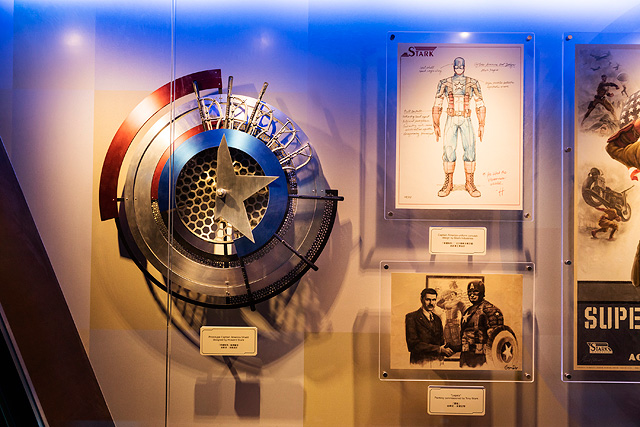 The story behind the Iron Man Experience kind of picks up on a personal note with Tony, with regard to his relationship with his father, Howard Stark, and that with his friend—enemy? Frenemy?—Steve Rogers. Fans will remember Mr. Stark's first attempt at a flying car in Captain America: The First Avenger, which would later lead to his involvement in Project Rebirth—the very experiment that gave us our favorite Star Spangled Man with a Plan. Here enters the Hall of Legacy, one of four rooms you will be guided through to commemorate the journey the company had to make and the values for which they stand. Now, in Tony's hands, Howard's idea of a flying car finally becomes a rousing success in the Iron Wing. "It's those little details in the actual stories that we Imagineers hope you pick up on. We're fans ourselves, and I grew up loving Iron Man, so it means a lot to me—to us, that seeing those details give you as much joy as it gave us putting them there," says Robledo.
ADVERTISEMENT - CONTINUE READING BELOW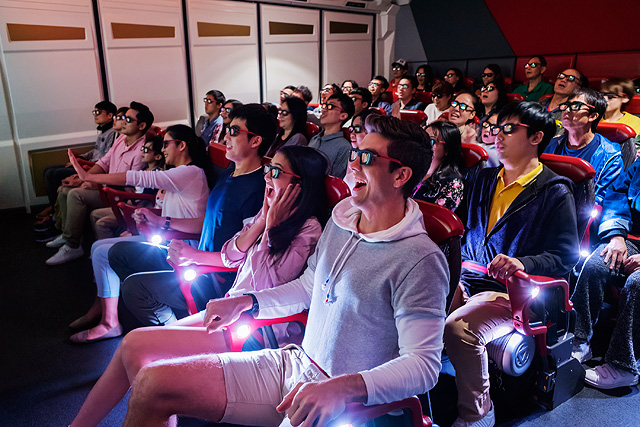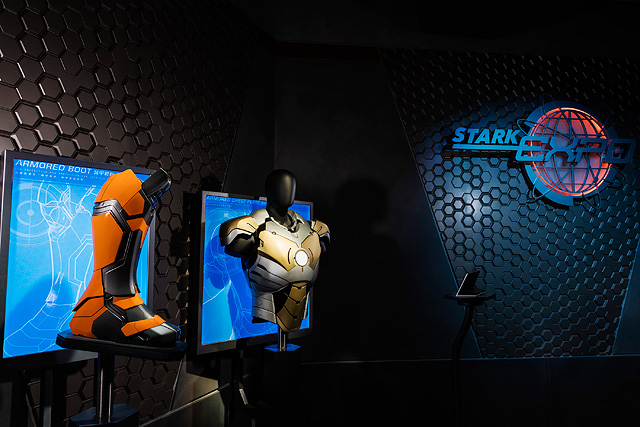 Seating 45 people, the Iron Wing is just one of an array of vehicles by Stark Industries, and basically the closest we can get for now to actually donning an Iron Man suit. Your journey begins at the Stark Expo, where you're meant to be testing this baby out and meeting the man himself at Stark Tower. All goes well until JARVIS detects a hostile presence with its eyes set on the largest modern Arc Reactor to date. Suddenly, the whole city is in danger, you're stuck in this floating hunk of metal, and HYDRA—yes, the HYDRA—are trying to get their claws on you and this incredibly powerful source of energy.
ADVERTISEMENT - CONTINUE READING BELOW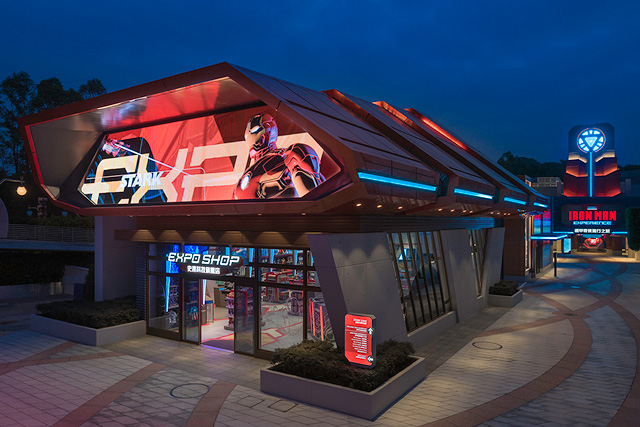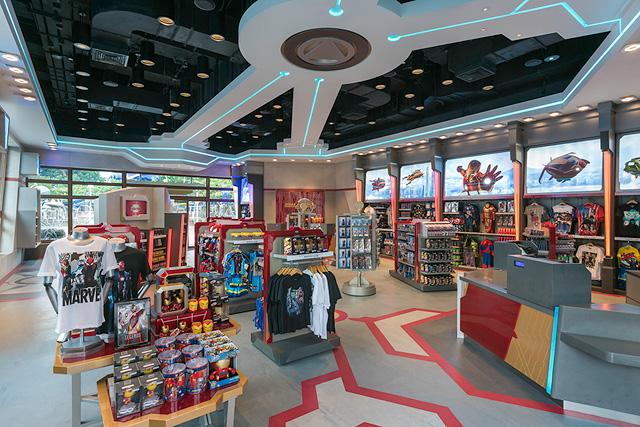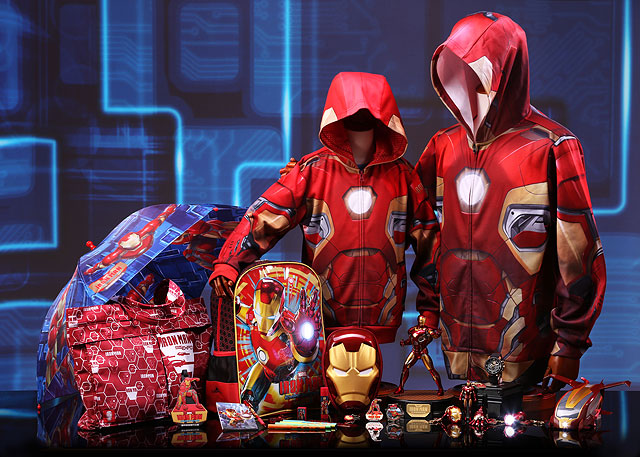 ADVERTISEMENT - CONTINUE READING BELOW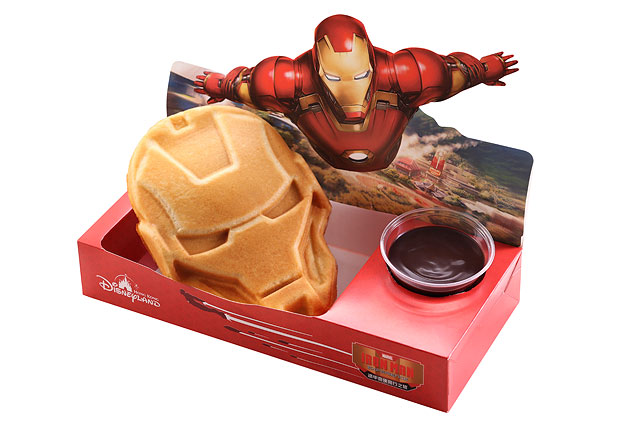 It's pretty thrilling, to say the least. (Spoiler: Yes, you make it out alive.) And like many Disney rides, the depth and breadth of your experience can vary depending on where you sit. (We recommend the last row!) Once you and Tony have saved the city and safely returned to the Expo, you can have a chat in the display room after a brief security check, and get yourself some Iron Man merch over at the Expo Shop. T-shirts, Expo jackets, mugs, figurines, and even an augmented reality demo await you there. If you're hungry—after all, superhero work will make any tummy rumble—you can head on over to the Starliner Diner, where the people at Stark Kitchen have added Tony's favorites to the menu. Three words, guys: Iron. Man. Waffle. (HK $50)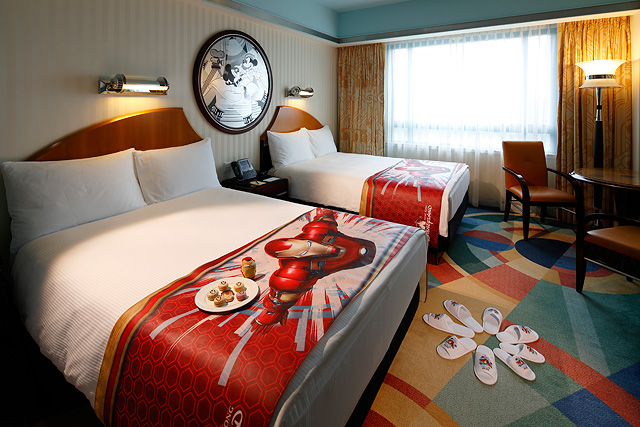 ADVERTISEMENT - CONTINUE READING BELOW
But stay buckled up, boys and girls, because until June 30 you can really feel like Tony's guest and have your Disneyland Hotel room decked out in Iron Man gear, (an additional HK $600 to the normal room rates, and you must book at least three days in advance) from the bed runner down to your slippers! Because who doesn't want Iron Man stamped on a bunch of macarons? A spoilsport, that's who. The Play and Dine Offer is also up for grabs from February 10 to July 14, inclusive of a one-day General Admission Ticket Package at HK $589, a One-Day Child Ticket Package at HK $419 (for children aged three to 11 years old), and a complimentary meal option—which could be the Iron Man meal set. Get booking!
Hong Kong Disneyland has also announced that, from here on out, the Priority Admission Pass for the Iron Man Experience is available to all guests (with a maximum of four passes per room booked) staying at the park's two themed hotels!
Let it never be said that the geniuses at Disney don't know how to bring out the child in everyone. From the creative efforts of the Imagineers to the daily tasks of all the cast members, you're sure to have quite possibly the most magical stay of your life. And as for Tony Stark—well, with his brains and those suits, he'll settle in just fine with all that Disney magic.
The Advance Purchase Room Offer (up to 35% off and a free room upgrade) is available to guests who book online until June 16. For more information, log on to Hong Kong Disneyland's website.
ADVERTISEMENT - CONTINUE READING BELOW
---
Help us make Spot.ph better!
Take the short survey
Load More Stories