Secret's out: Kama Beach Club proves you haven't seen all of Boracay just yet
This hidden paradise reveals a new side of the popular beach destination.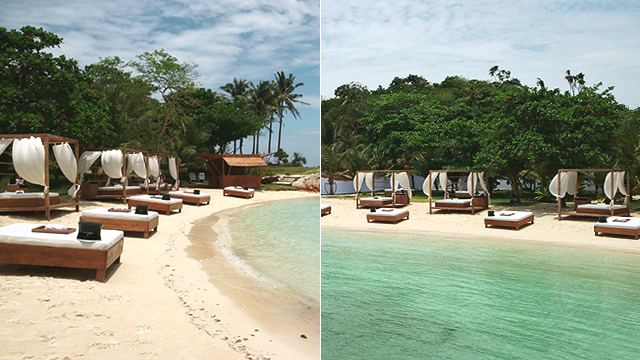 (SPOT.ph) You think you know someone very well until they prove you wrong. In this case, that someone is Boracay, and it has a lot of explaining to do.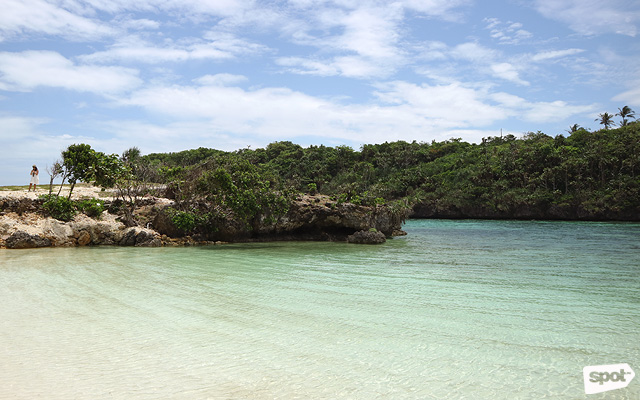 ADVERTISEMENT - CONTINUE READING BELOW
When you think of Boracay, you probably get flashbacks of partying, drunkenness, and lots and lots of people wildin' it out along White Beach. But what you don't know is that just a 20-minute trike ride away is a beautiful isolated cove with fine white sand, pristine turquoise waters, and a shore lined with beds with white drapes that move gracefully with the wind. That's Kama Beach Club—the secret paradise that Boracay has been keeping from you.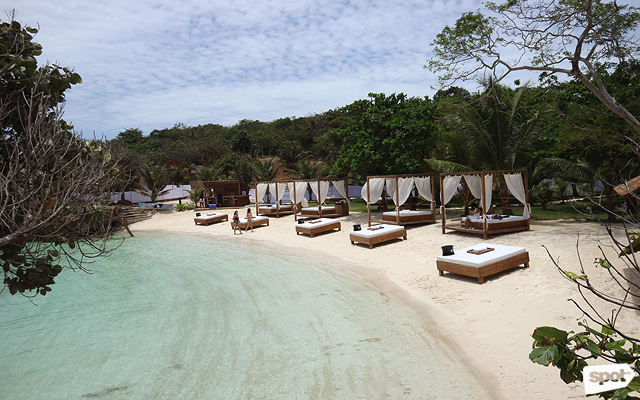 ADVERTISEMENT - CONTINUE READING BELOW
Situated in Manoc-Manoc town beyond Station 3, the five-hectare property is poised to be an exclusive luxury wellness and premier recreation club—the first of its kind, according to Scott Weissman, founder and businessman. Apart from comfy beds, the Instagram-worthy place also features a bar, a dining area, a wooden swing, and a DJ booth.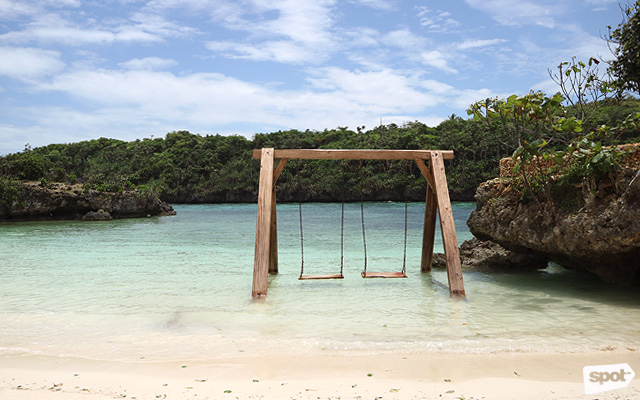 ADVERTISEMENT - CONTINUE READING BELOW
Scott believes in living a balanced life, which is what shaped his vision for Kama Beach Club. It can be a party place when you want it and a relaxing refuge when you need it.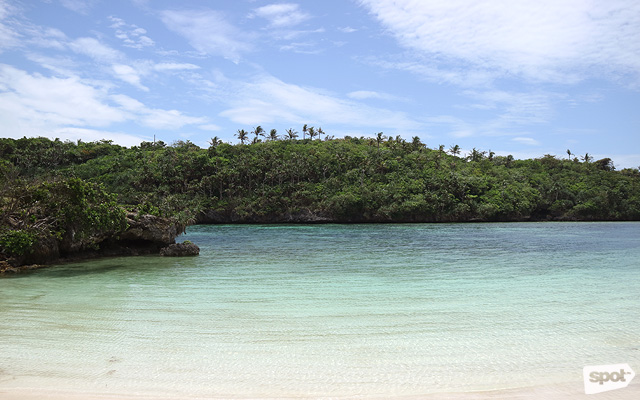 We can't get enough of this breathtaking view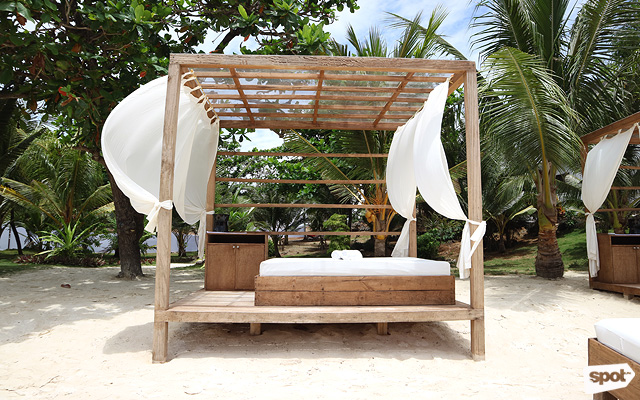 ADVERTISEMENT - CONTINUE READING BELOW
During the day, guests can nestle in one of the beds, read a book or go swimming, and just enjoy the breathtaking scenery. Fun fact: It's the only place in Boracay at the peak of summer where there is zero algae! A spa is currently being constructed just a few steps away from the shore, and in the future, there's going to be early-morning yoga, meditation, and other holistic services for the mind, body, and soul.
When the sun sets, Kama Beach Club transforms into a place where people can dance and party the night away while sipping their Dom Perignon champagne (another fun fact: one bottle can cost tens of thousands). Both local and international DJs are invited to spin their best tracks so you can expect world-class beats perfect for the beach every time.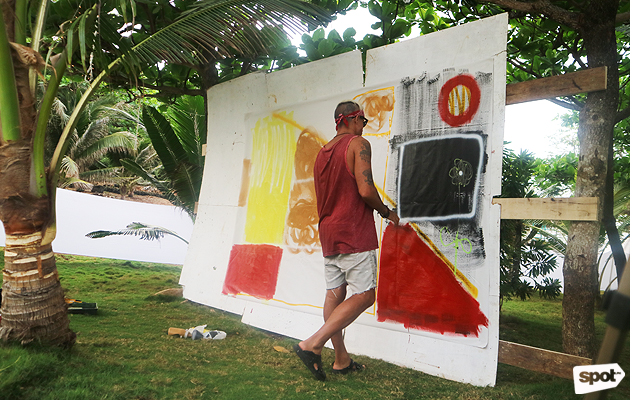 ADVERTISEMENT - CONTINUE READING BELOW
Apart from being the perfect place for party and relaxation, it's also an artist's haven. They got Louis Carreon, a California-born contemporary artist and painter, to be Kama Beach Club's Artistic Director and he injects works of art in key areas of the beach club, giving the place life and color. He even does live-art for all the guests to enjoy!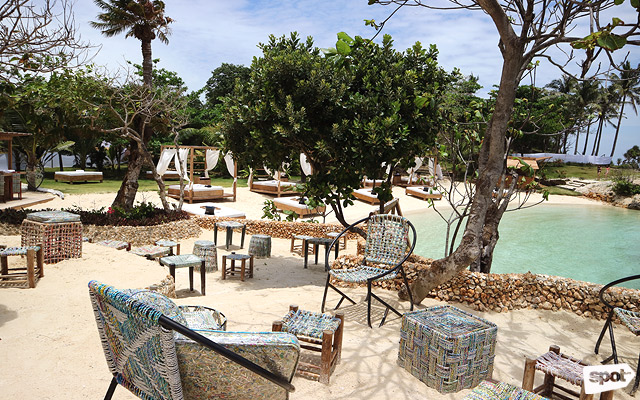 ADVERTISEMENT - CONTINUE READING BELOW
There are big plans for Kama Beach Club. They're setting up The Grill, which is going to be an all-organic restaurant, and they're planning to put up different kinds of cozy pods and villas that guests can rent. You can also expect to see Kama Beach Club in other travel destinations, too! "After Boracay, we want to launch Kama Beach Clubs in every SkyJet destination such as Palawan and Siargao," shares Kama Beach Club co-owner Dino Chua.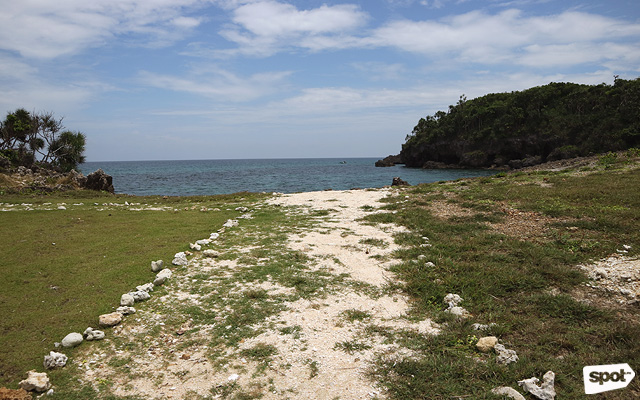 ADVERTISEMENT - CONTINUE READING BELOW
Pro-tip: SkyJet Airlines can take you from Manila to Caticlan (and back) in just 30 minutes—the fastest way to get to Boracay. In the future, they will have their own dock so you can ride a speedboat from Caticlan directly to Kama Beach Club.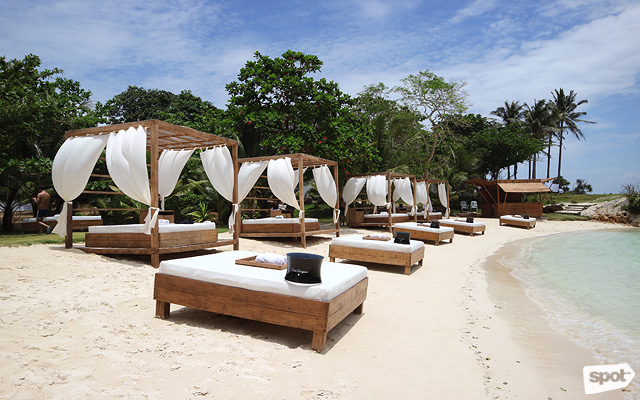 You can experience party and relaxation without having to take a long trike ride from one place to another because Kama Beach Club can be both of that for you. Plus, you get lots of privacy, too! They're a membership-only club, so you can expect an exclusive and luxurious experience all throughout your stay.
ADVERTISEMENT - CONTINUE READING BELOW
The secret's out. Boracay is not the place you once knew anymore. It's so much better.
Kama Beach Club is at Manoc-Manoc, Boracay. For more information, log on to Kama Beach Club's Facebook page.
Photos by Criselda Carreon
Recommended Videos
Load More Stories