This writing workshop might just get you out of that creative rut
The online course starts on April 28.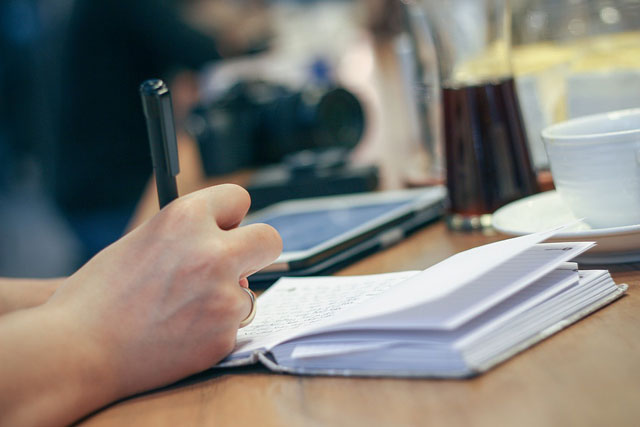 (SPOT.ph) We get it—writers can be complicated beings. You're overcome with regular bouts of doubt, and can come up with every excuse in the book (see what we did there?) that can keep you from improving your craft. But if you've ever dreamed of being a world-class writer of fiction, it's high time to let go of those excuses and check out this upcoming workshop.
ADVERTISEMENT - CONTINUE READING BELOW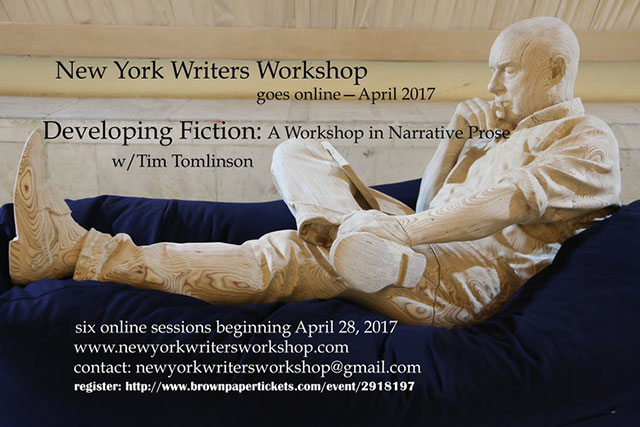 Developing Fiction: A Workshop in Narrative Prose with Tim Tomlinson, composed of six sessions, goes online on April 28 and runs until June 2. Participants will learn about Entry Points, Character, Setting, Plot, Scene/Summary/ Dialogue, and Revision. The workshop will also involve doing exercises in critical craft functions of narrative prose, critiquing manuscripts of peers, and submitting your own work at least once for assessment by peers and the instructor.
ADVERTISEMENT - CONTINUE READING BELOW
Here are just three reasons why you should sign up for this workshop. We're sure you can probably think of a few more on your own.
You'll get a unique perspective.
The New York Writers Workshop was founded in 2000, and its mission is to offer professional guidance, resources and workshops that teach craft, foster creativity, and help writers achieve their goals. You could say that this is the mission of many of the esteemed and excellent workshops that are held locally. And while this is certainly true, a non-Filipino perspective could be what you need if you aim to take your work in a different direction. What's more, Tim Tomlinson, who leads the workshop, is a co-founder of the New York Writers Workshop, a Professor of Writing at New York University's Global Liberal Studies Program, and an author who has been published in the U.S., China, and the Philippines. He also visits the Philippines quite regularly (his wife just happens to be Filipino). As such, he is in a unique position to offer more balanced insights that combine Western norms and standards with Filipino nuances.
ADVERTISEMENT - CONTINUE READING BELOW
When asked about the best writing advice he ever received, Tomlinson had this to say: "Never give up. That probably sounds a bit general, but it's important."
Feedback is essential in developing your craft.
So much of the time writers can fool themselves into thinking that writing is all about the muse—or worse—about God given talent. We like to think that what we write in white heat will be our best-selling novel, and we're so protective of our work that we take any form of feedback as criticism. But as Pulitzer Prize-winning James A. Michener once said, "I'm not a very good writer, but I'm an excellent rewriter." And one way of getting from good to excellent is by being receiving (and accepting!) advice from skilled mentors and fellow writers for your next round on the page.
It's online!
No need to drop everything and uproot yourself for a few weeks. No need to pay for plane fare and accommodations in New York. No need to spend hours in traffic in Metro Manila to get to the workshop venue. If logistical complications have always gotten in the way of your being a better writer, this workshop solves all those issues.
ADVERTISEMENT - CONTINUE READING BELOW
To register, check out Brown Paper Tickets. For more information, visit the New York Writers Workshop website. Workshop fee is U.S. $215.00 (U.S. $223.52 with service fee, or roughly P11,130).
Load More Stories