You can now slide and fly at Caliraya Resort Club
It's the closest you can get to flying.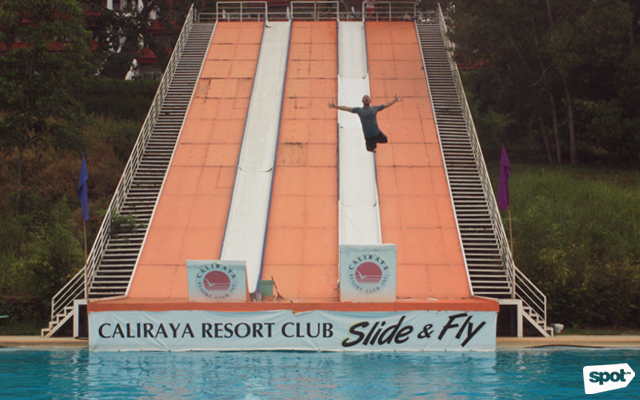 (SPOT.ph) Caliraya Resort Club has been around since 1997 and serves as a retreat facility and team building site amid the mountain range of Sierra Madre and the banks of Caliraya Lake. This sprawling property of more than seven hectares straddles three towns in Laguna: Cavinti, Lumban, and Kalayaan, giving it more than enough space to fit a number of recreational attractions—from an adrenaline-pumping 101-foot Giant Swing (P400) to a relaxing spot for kayaking (P250/hour).
ADVERTISEMENT - CONTINUE READING BELOW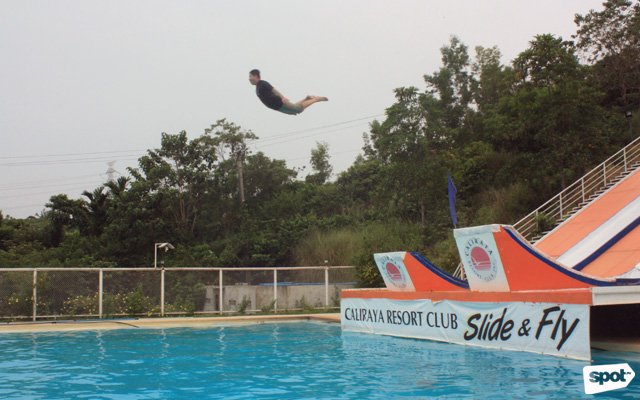 Slide and Fly
Its repertoire includes Caliraya Resort Club's newest ride: Slide and Fly (P300), where the daredevil goes down an 86-foot long slide on top speed, goes up a ramp, flies for a split-second, and drops into an 18-foot deep pool. (Pro-tip: Dive into the water with as small splash as possible, the way divers do it, so you won't hurt your back.)
ADVERTISEMENT - CONTINUE READING BELOW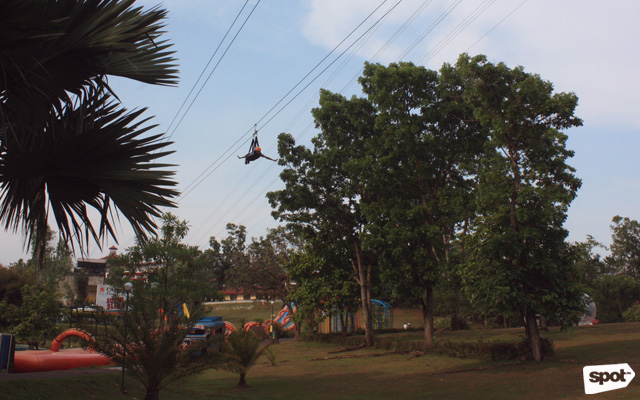 Superman Zipline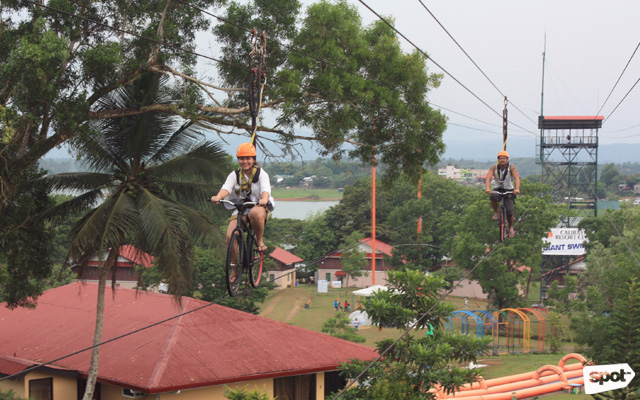 ADVERTISEMENT - CONTINUE READING BELOW
Sky Bicycle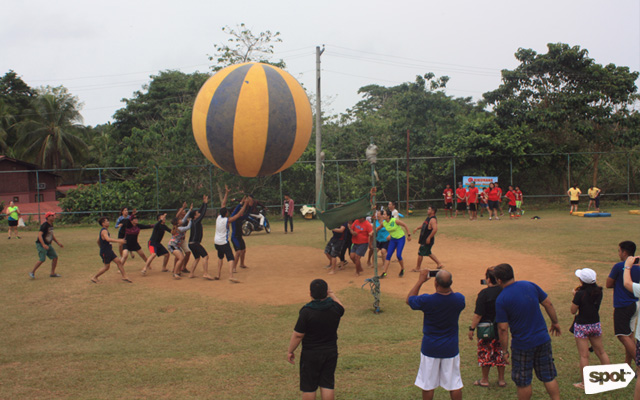 Earthball
Once you've tried that exhilarating ride, you know that the other attractions would just be piece of cake. Choose from the 550-foot Super Slide (P100) (which might just remind you of Slidefest Philippines' massive slip and slide which was first put up in 2015) and the fun-filled mudslide, which is free for all. If you're not afraid of heights, you can try the Zipline (P150), Superman Zipline (P200), Sky Bicycle (P220), Free Fall (P100), and Bungee Fun (P100). There's also always time for some workout activities such as wall climbing (P260/hour) and rappelling (P120). Since the resort is by a placid lake, water sports such as ski boarding, wakeboarding, kneeboarding, and even windsurfing are also available.
ADVERTISEMENT - CONTINUE READING BELOW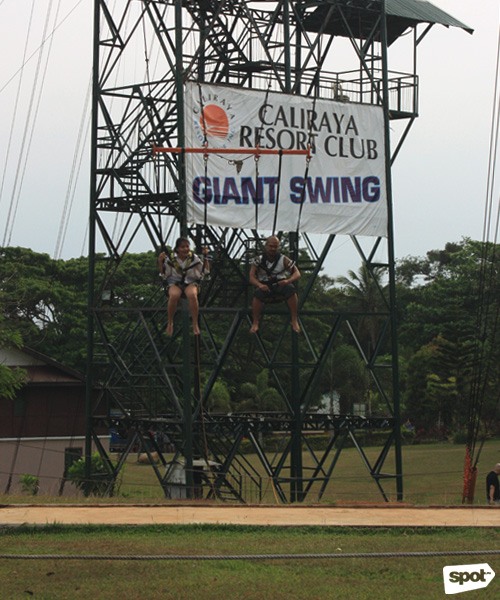 Giant Swing
Room rates (starting at P3,100/head inclusive of full-board meals) are affordable and ideal for big groups, so don't expect a luxurious and exclusive experience. There can be a long line at the buffet table, so do be patient. You can spend up to an hour to get free WiFi, afterwards you'd need to get a P60/device voucher if you want to use it beyond that time. But with the variety of activities available for the adventure-seeker, you'd think twice about staying cooped up in your room.
ADVERTISEMENT - CONTINUE READING BELOW
Caliraya Resort Club is in Barangay Lewin, Lumban, Laguna. For more information, e-mail reservations.crc@sfs.com.ph or visit the Caliraya Resort Club website.
Load More Stories