A Drive Around Breathtaking Bali
What's it like to go on a Bali road trip?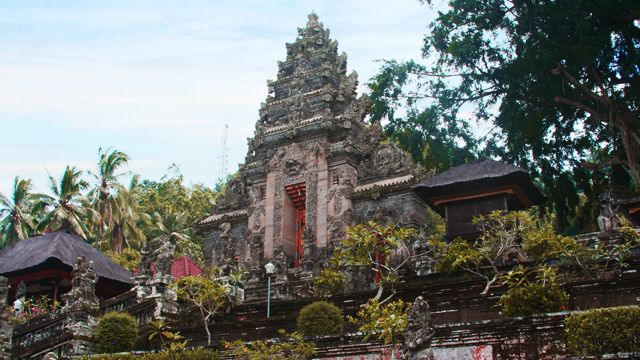 (SPOT.ph) When people talk about Bali, Indonesia the first thing that usually comes to mind are its beaches perfect for surfing, or its relaxing oasis of resorts and hotels that range from budget-friendly to luxurious. Images of crystal-clear waters and ancient temples lure tourists to this haven every year, and it even topped Google's list of the most-searched travel questions in 2016. (But if you ask us, if you're still typing "Where is Bali?" these days, you're a bit late to the party.) Bali is constantly on people's radars, appearing on those must-see travel lists left and right. While it's easy to rely on that Eat Pray Love itinerary, there's so much more to this intriguing location than whatever Hollywood or traditional guide books have told you.
ADVERTISEMENT - CONTINUE READING BELOW
One way to see the island from a different angle is to ride and drive through its picturesque towns, which we got to experience at the launch of the revamped Chevrolet Trax. When we asked Lyn Buena, SVP and Director for Marketing Services of The Covenant Car Company Incorporated (the exclusive importer and distributor of Chevrolet automobiles and parts in the Philippines) why Bali was chosen for the event, she said that the location has the type of roads that would best showcase the latest features of this compact SUV: a vehicle small and agile enough to navigate through the city, but also refined and powerful to make long trips just as enjoyable. And it's this fun and sophisticated feel that the Chevrolet team emphasized when they talked about the changes to the new Trax, which was launched at the Manila International Auto Show in April. 
Fun fact: Indonesia drives on the left side of the road which means that all cars are right-hand-drive, so do consider that if you're planning to go on a road trip. (In case you're curious, our friends over at Top Gear Philippines have traced how the Philippines became a left-hand-drive country in the first place.) 
ADVERTISEMENT - CONTINUE READING BELOW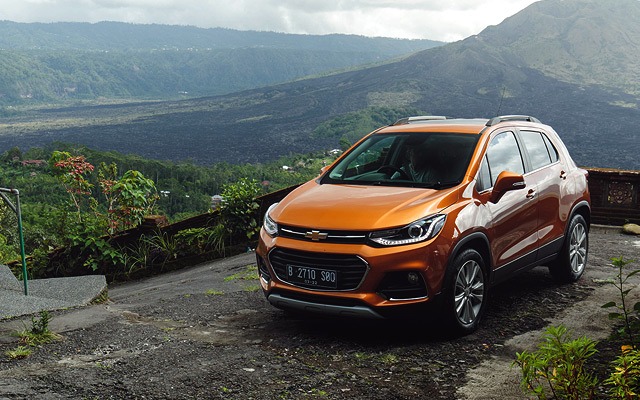 Founded in 1911 in Detroit, Chevrolet does business in more than 115 countries and sells more than four million cars and trucks a year.
In case you haven't noticed, there are plenty of big cars (well, just cars in general) traveling in and around Manila. Lyn says, "The SUV segment remains to be one of the fastest growing segments in the country." While not everyone can afford an SUV right off the bat, compact SUVs have become that entry-level car for families who are just starting out, or people who want that big car feel but are on a strict budget. She adds, "In the Philippines, the automotive market has seen tremendous growth over the past years. In 2016 alone, the industry set a new milestone, recording more than 400,000 units sold and outperforming its ASEAN neighbors." And it looks like the SUV market will just keep expanding, with Laurent Berthet, Director for Brands and Products Communication at General Motors Inc. noting that it's a rapidly growing market around the globe, especially in Southeast Asia.
ADVERTISEMENT - CONTINUE READING BELOW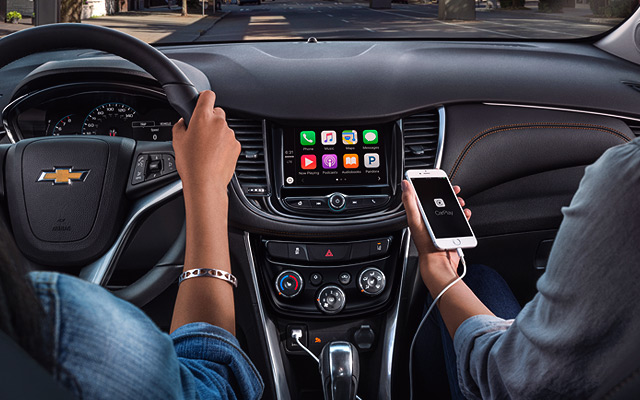 Updates to the new Trax include new front and rear appearance, active safety features, and premium interior upgrades, such as the Apple CarPlay and Android Auto-compatible infotainment system.
While the Trax is not entirely new, it's had a significant upgrade according to Stuart Norris, Managing Director at General Motors' (GM) Korea Design Center. Aside from its modern and sporty look that was made to match the maturing tastes of the compact SUV buyer, the Trax is a result of the brand's customer-centric philosophy. Ty McGinnis, International Vice President of Quality at GM adds, "Every detail has been reviewed and refined, from the vehicle's exterior appeal, to its connectivity, safety and interior sophistication, to how the car handles on the road, ensuring it delivers exactly what our customers want from a compact SUV."
ADVERTISEMENT - CONTINUE READING BELOW
Back in Bali, we took the Trax on a scenic drive up Mount Batur, an active volcano in Central Bali. Indonesia is, after all, known for its volcanoes. The route's winding roads and mountainside views are just like our own, if not for the occasional sight of a temple to remind us exactly where we were. Our first stop was at Pura Kehen, Bangli, known as one of the finest temples in Eastern Bali, followed by lunch at Lakeview Restaurant at Kintamani, although some light rain and heavy fog kept us from appreciating that marvelous view. The rest of the trip had us buying souvenirs and having dinner at Sanur, a seaside town on the East side of Bali, which will remind you of the line of shops and cafes at Station 2 in Boracay (only a lot less crowded and a bit more artsy). Finally, our stay at the Hotel Komune Resort and Beach Club on Keramas Beach perfectly captured what Bali is known for: the tireless surfing, a slew of healthy dishes (that you normally don't care for but really, you should), and the relaxing calm that only nature can bring.
ADVERTISEMENT - CONTINUE READING BELOW
Check out more scenes from our Bali adventure with the Chevrolet Trax: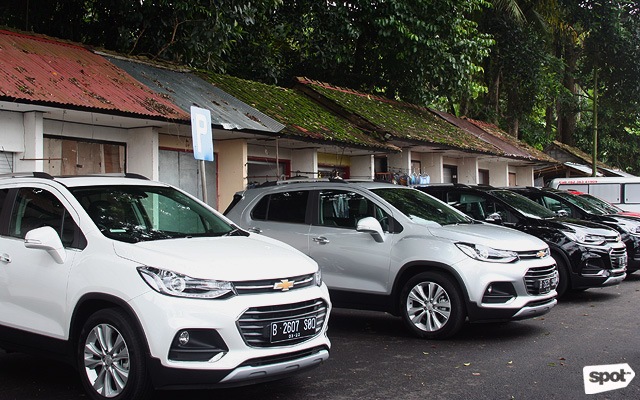 The Trax has a powerful 1.4-liter turbocharged engine which comes standard with six-speed automatic Tiptronic transmission.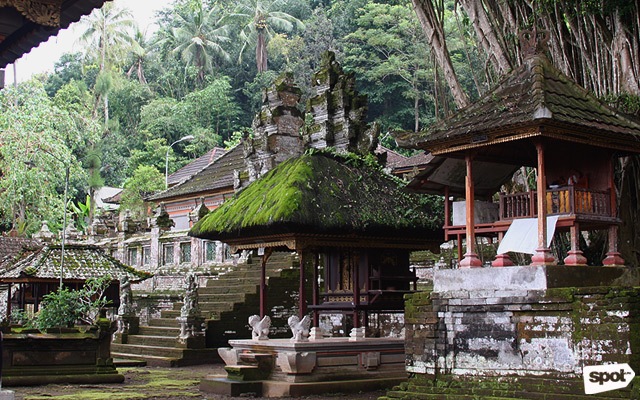 ADVERTISEMENT - CONTINUE READING BELOW
Pura Kehen in Eastern Bali is considered one of the most important temples in the region.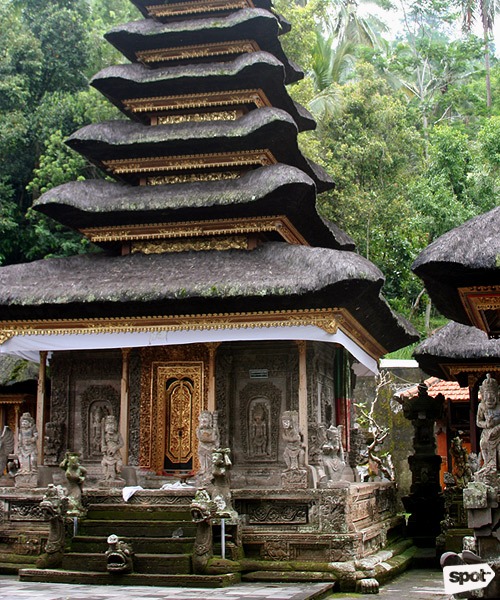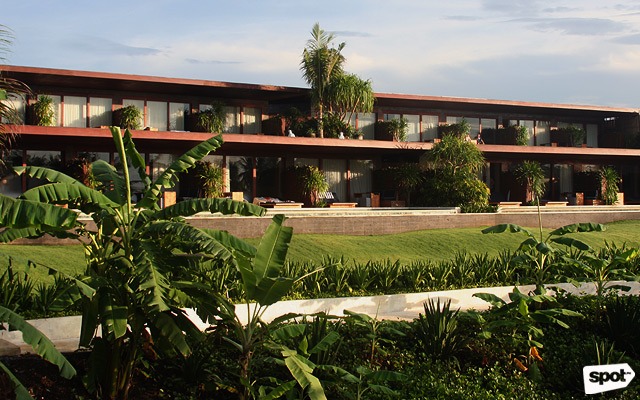 ADVERTISEMENT - CONTINUE READING BELOW
Hotel Komune has four-star rooms and suites, five-star beachfront pool suites, and cozy bedroom villas.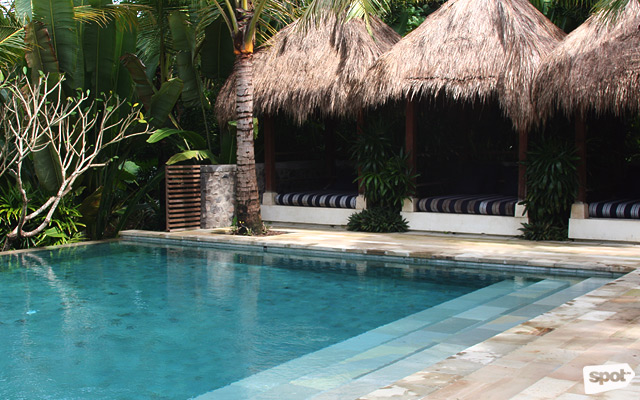 There are plenty of quiet nooks if you need some time to think, or just a relaxing dip in the pool.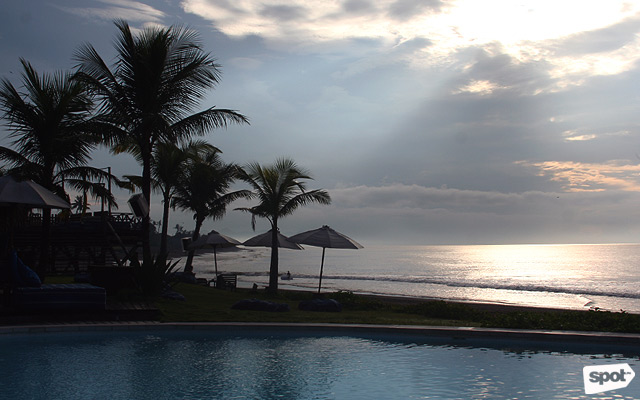 ADVERTISEMENT - CONTINUE READING BELOW
Keramas Beach is definitely hypnotizing.
For more information, visit Chevrolet Philippines' website. Hotel Komune Resort and Beach Club is at Jl. Pantai Keramas, Medahan, Blahbatuh, Kabupaten Gianyar, Bali, Indonesia. For more information, visit Hotel Komune Resort and Beach Club's website.
Load More Stories