This Local Tour Group Will Surprise You in More Ways Than One
It's time to go beyond the selfies.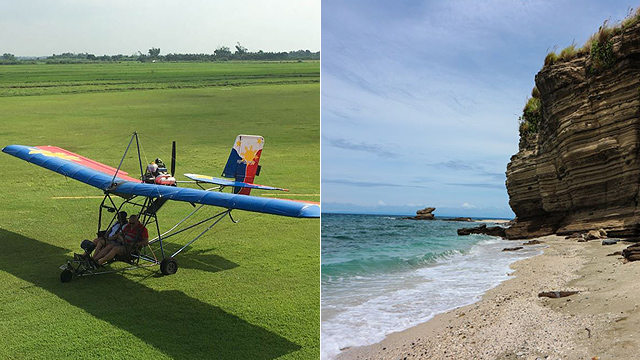 (SPOT.ph) For most people, going on an out-of-town trip means researching about what to do, where to stay, and where to eat in a specific location. Your first instinct might be to look up as much information as you can find on Google, but if you're not the DIY type, there's always your trusted travel agency to take care of everything. If you're up for a different kind of experience, there's a local travel group called Experience Philippines which organizes tours without telling their client where they're going, what they're eating, where they're staying, and who they're going with. 
We got in touch with Experience Philippines founder Giancarlo Gallegos to know more about this unconventional setup. Are you up for it?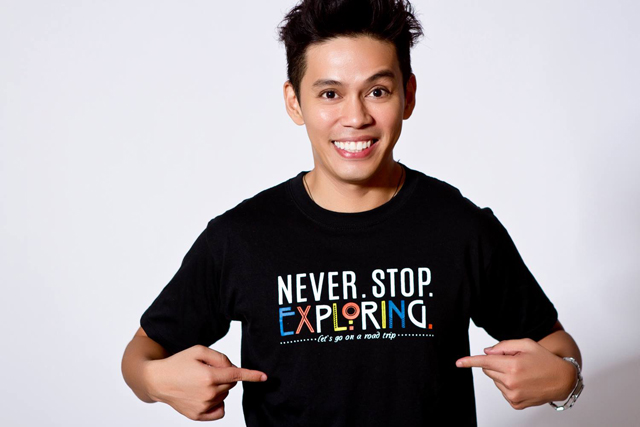 ADVERTISEMENT - CONTINUE READING BELOW
Giancarlo Gallegos, Founder of Experience Philippines
When did Experience Philippines start?
The concept of Experience Philippines started in February 14, 2013. However, it began with a different name, "Tara. Let's Go Asia." The idea was really to encourage people to go out of their comfort zone but my friends from abroad always mistook "Tara" as a girl. So, I rebranded two years later as Experience Philippines and incorporated it under Securities and Exchange Commission to live up to our vision and mission about really showcasing the Philippines in a different way by traveling differently.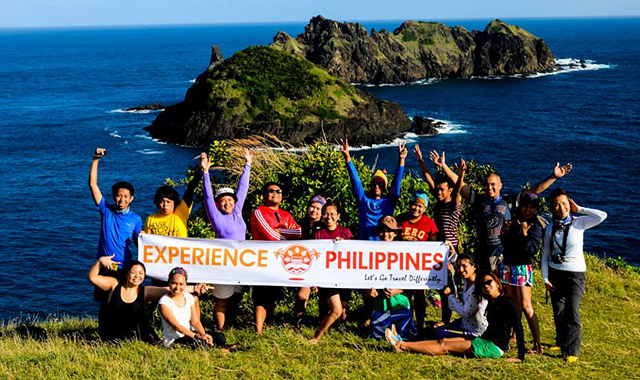 CONTINUE READING BELOW
Recommended Videos
Experience Philippines at Palaui Island in 2014
How would you describe it? Is it a travel agency? An advocacy? A campaign?
Many mistake us a travel agency or a travel and tours company. Actually we are more of an advocacy and an experience-based company that just happen to wear a corporate setup since there is no business classification that best suit us under Philippine law. I wanted to create a legacy where you don't just travel but also create a deep connection with [other] people, where people can just be themselves, and where they can make a difference in the local community. Back then, I had just moved back to the Philippines, knew very few people, and had a bit of difficulty connecting to Filipinos after being away for so long. So I felt that best way to meet kindred spirits is through traveling. However, I discovered many Filipinos always traveled to only the popular tourist spots, which was a shame since the Philippines has so much more to offer.
ADVERTISEMENT - CONTINUE READING BELOW
What we wanted [was] for people to go out of their comfort zones and try something new. By not knowing where they were going, what they'd be doing, or who they'd be going with, we could get people to discover unknown places around the Philippines; experience different kinds of transport, food, culture and traditions, and local activities; and form new bonds of friendships that could last a lifetime.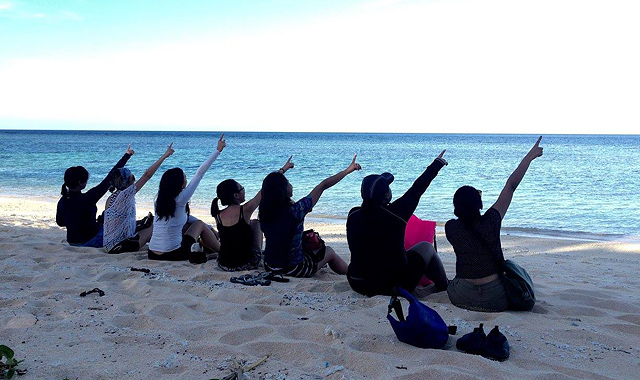 Singles Road Trip at Apo Island, Occidental Mindoro in 2016
We heard that you give random road trips, which is really cool. How did you come up with this idea?
Experience Philippines is a travel startup that pioneered travel concepts called "Random Road Trips" where the destination is a secret and the lineup of activities a surprise. We organize all kinds of road trips that focus on different preferences, travel styles, and background. Random Road Trips cater to adventurous souls who are eager to try everything and anything. We have our popular Singles Road Trip, which are meant for solo [travelers] but also for those who recently got single and want to move on from their relationships. Random OUTings is the only publicly announced travel trip in the Philippines that caters to the LGBT community. [We also] have [other kinds of] road trips such as Pet Road Trip, Senior Citizen, Full Moon Party, Couples, Pre-Nup, Photography, Cosplay, No Bag Road Trip, et cetera.
ADVERTISEMENT - CONTINUE READING BELOW
This idea came about while I was looking for ways to engage people in doing something outside of their comfort zone. Let's face it, who would want to go on a trip without any idea where you are going? What you will be doing? Or who you are going to travel with? Sounds risky, well...yes. But I believe it is one way we can encourage people to take risks and do something outside of their routine. As the say, "Magic happens on the other side of fear."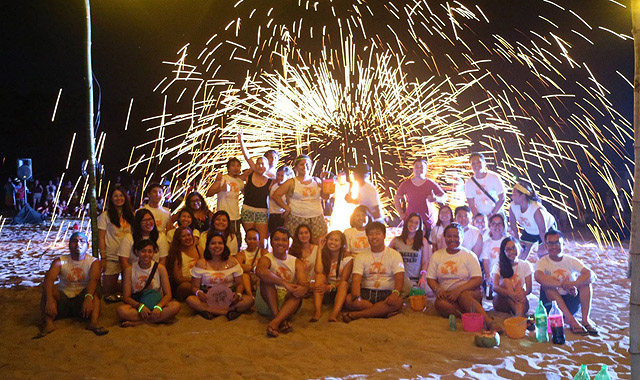 A Random Full Moon Party at Quinawan Cove, Bataan
Obviously, this goes with the popular adage, "It's not about the destination, it's about the experience." Why do you believe in this?
If you look at feeds from Facebook and Instagram, many people are caught up in going to [a] destination so that they can get a selfie, post it on social media, and, hopefully, garner lots of likes or hearts. I have nothing against it but more than garnering likes or hearts, I want the heart of the traveler to explode, expand and encompass the lessons, the experiences, and the connections gained when you travel. And that you come back, a little better. And you have a little bit more understanding of the environment, the livelihood of locals, the cuisines, the transport, et cetera.
ADVERTISEMENT - CONTINUE READING BELOW
Perhaps, through these experiences, you love more, you care more, you listen more, you value time and money more, you don't waste food...I know it's crazy and bordering [on] becoming idealistic, but I know if I can affect one person at a time, I may have made the world a little bit better.
What's the feedback from your clients?
The feedback has been positive so far. Many people developed new and deep friendships. Some discovered love. Some overcame depression. Some ignited the love for travel and exploration. And [most of them] found a new family who [won't] judge or discriminate and who respect and love everything about [them].
For bookings and inquiries, visit Experience Philippines' website.
Share this story with your friends!
---
Help us make Spot.ph better!
Take the short survey
Load More Stories