This Art Studio Is Saving Siargao One Bean Bag at a Time
Surfing capital becomes recycling capital.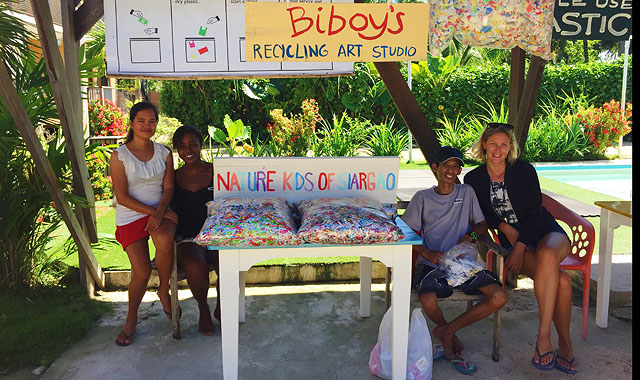 (SPOT.ph) It doesn't take a rocket scientist to realize just how bad our plastic pollution problem has become. Just look at the litter blocking our sewage system, wait for a downpour, and—like magic—Metro Manila's streets turn into a network of rivers and streams. In our coastal communities, locals are starting to come up with the best ways to minimize garbage: an eco-bricks project initiated by Circle Hostel, upcycled waste turned into jewelry by Tali ti Amianan, and a simple reminder to pick up our trash through @bannedfromthebeach. Down south in Siargao, Surigao del Norte, an art studio turns trash into fun pillows and bean bags.
ADVERTISEMENT - CONTINUE READING BELOW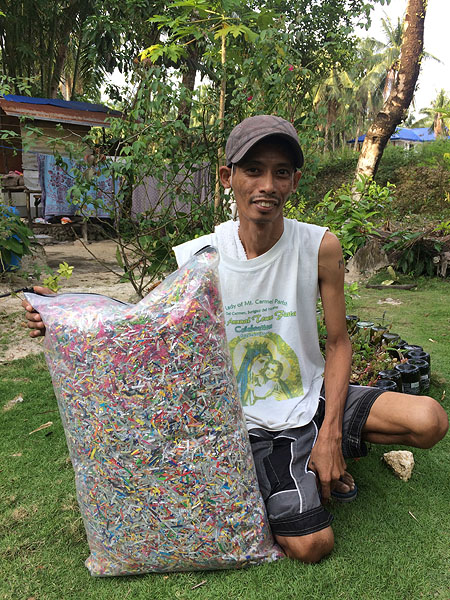 CONTINUE READING BELOW
Recommended Videos
Biboy's Recycling Art Studio started collecting trash from Siargaonons in 2016. Biboy Padilla Gloria, through the help of local charity groups, use these to fill up empty pillow cases in different styles and shapes. Prior to having the art studio, the single father of four got sick and had to give up his crafting business in General Luna. "I thought I was going to die [from] tuberculosis and felt hopeless and depressed, but when blessings [from] God start flowing into my life, it all changed. Now I am happy, and I continue to recover and grow stronger," he says in an interview with SPOT.ph.
ADVERTISEMENT - CONTINUE READING BELOW
We learn more about Biboy and his own little way to save the world.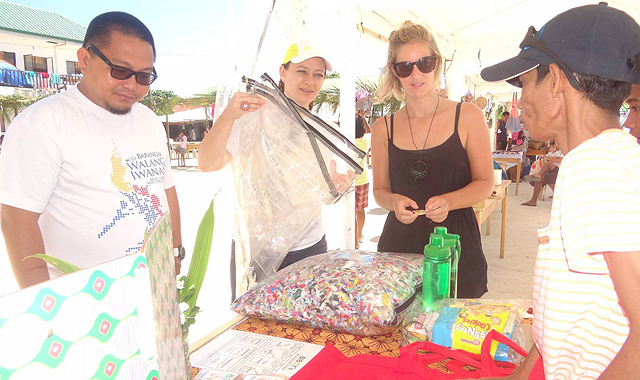 Mayor Alfredo Coro of Del Carmen, Surigao del Norte checks out Biboy's creations
How did Biboy's Recycling Art Studio start?
I met Stephanie Gaña from Siargao Masaya and Sunny Sevig from Nature Kids of Siargao in 2016. That time, they [knew] I [couldn't] work because I [had] tuberculosis. They also know I am a single father of four kids. To help me, they offered to start a recycling art studio and support me with allowance until we can open.
ADVERTISEMENT - CONTINUE READING BELOW
The first six months was all about getting me healthy and making sure my kids could go to school. Once I felt stronger, we started organizing and educating the resorts in General Luna, Siargao Island on how to segregate their trash. We then offered to get all their clean, soft plastic and turn these into pillows and bean bags that they can use in their resorts. We are very happy because many businesses want to support us and buy pillows.
On top of that, I [have been] free from tuberculosis since one year ago. I can now create items for the art shop without worrying of spreading my sickness to others. Sunny is helping me so much, she provides us with food and she is my partner in the art shop. She is helping me to organize and to promote the art studio in General Luna so more people would want to buy pillows.
ADVERTISEMENT - CONTINUE READING BELOW
Right now, we are trying to buy a shredder machine with the help of S.E.A Movement to make more pillows because I'm still cutting all plastic by hand.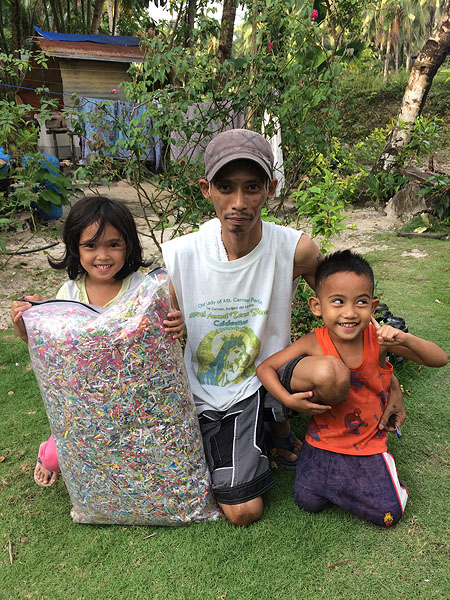 Aside from bean bags, do you have other products in mind that you can also do?
ADVERTISEMENT - CONTINUE READING BELOW
As of now, we are concentrating on pillows and bean bags in different styles and shapes. Both for indoor and outdoor use. In the future, we are hoping to start producing wallets, pots, and other cool recycled items.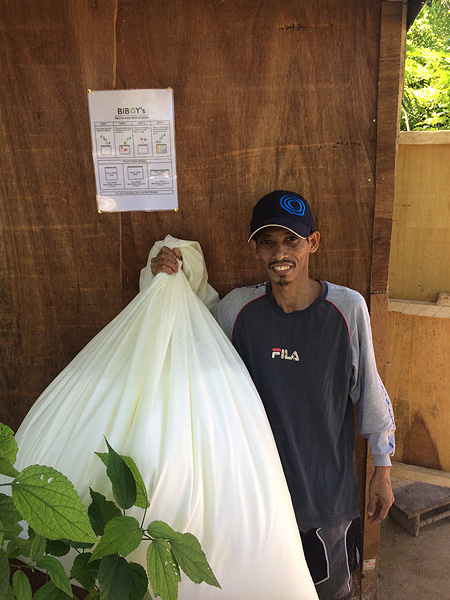 Why is it important to minimize, upcycle, or recycle plastic waste?
ADVERTISEMENT - CONTINUE READING BELOW
A lot of people visit Siargao and our waste is increasing fast. When Sunny suggested to reuse trash and make it into things, I realized that it will not just be a big help for me, but for [the] entire island. The art studio makes a lot of people cooperate and together, we can protect nature and keep Siargao clean. If we don't take responsibility, our island will be destroyed.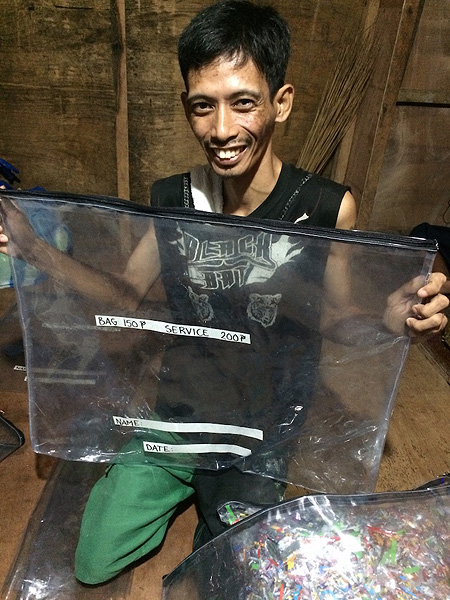 ADVERTISEMENT - CONTINUE READING BELOW
How can I buy pillow bags from Biboy's Recycling Art Studio?
If you're in Siargao, come visit me at Biboy's Recycling Art Studio. Buy an empty "pillow case," fill it up with clean soft plastic and similar items, then return it to the shop. Wait for us to shred the plastic and create your very own upcycled item.
As of now it is a little tricky to buy pillows if you're outside the island because they are bulky. But once we start selling other items, you will be able to buy them via our Facebook Page. To support us to develop the art studio, feel free to donate to Nature Kids of Siargao and mark the donation "art studio".
For more information, visit Biboy's Recycling Art Studio on Facebook.
Share this story with your friends!
---
Help us make Spot.ph better!
Take the short survey
Load More Stories