10 Unusual Things You Can Do Around Asia
How does bathing in a pool of ramen sound?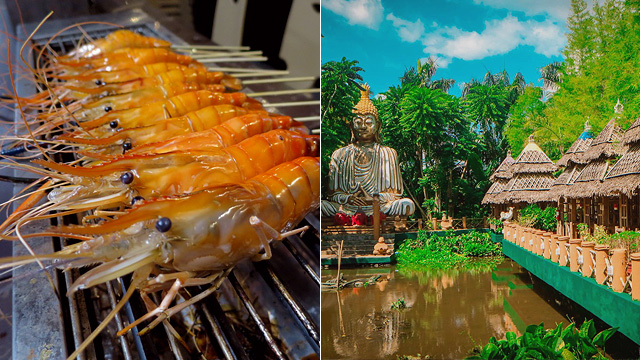 (SPOT.ph) Asia is well-known for its rich culture and the diverse topographical locations present in each country. But aside from the usual sights to see and special delicacies to try, the region also offers some of the quirkiest and most unique places to visit. We've rounded up 10 of them that would make for a fun story when you get back home.
ADVERTISEMENT - CONTINUE READING BELOW
Visit the Penis Park in South Korea.
The erected statues (excuse the pun) in Haesindang Park were built because of a legend. According to folklore, a woman died on a rock on the island after her husband failed to return from work because of a storm. The only way villagers were able to catch fish after her death was by constructing phallic wooden carvings to be placed around the area. Some are brightly painted and even have faces on them while others are eerily realistic.
Haesindang Park is at Samcheok-ro, Wondeok-eup, Samcheog, Gangwon-do, South Korea.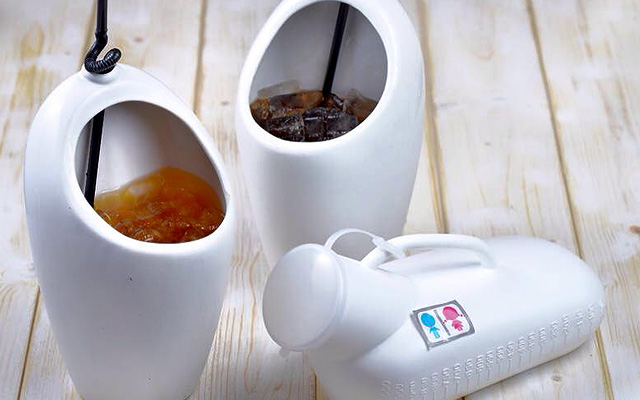 CONTINUE READING BELOW
Recommended Videos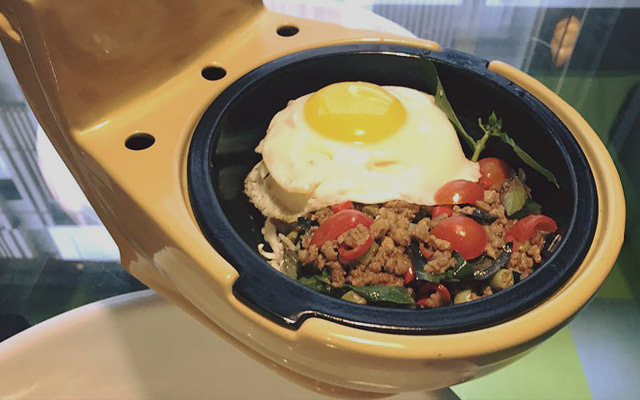 ADVERTISEMENT - CONTINUE READING BELOW
Eat from a toilet in Taiwan.
You usually don't go to the toilet until after you've had a meal but at Modern Toilet, your food is freshly served on a silver platter—or should we say throne? They started out only selling chocolate ice cream but have since expanded their menu to include hot pot, spaghetti, and even steak meals.
See a list of Modern Toilet branches.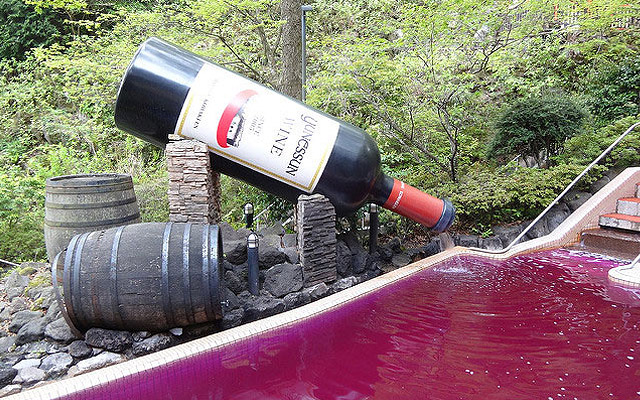 ADVERTISEMENT - CONTINUE READING BELOW
Bathe in tea, sake, or ramen broth in Japan.
You might love having your afternoon tea, but do you love it enough to actually bathe in it? Well, you can do just that at the Yunessun Spa Resort. The spa-slash-theme-park located in Hakone also has baths filled with red wine, Japanese sake, and coffee. You can even take your time in a broth in their ramen noodle bath. The drinks they pour into the tubs are the real deal so you can actually try them out. (But would you really want to, though?)
Yunessun Spa Resort is at Ninotaira, Hakone-machi, Ashigarashimo-gun, Kanagawa-ken.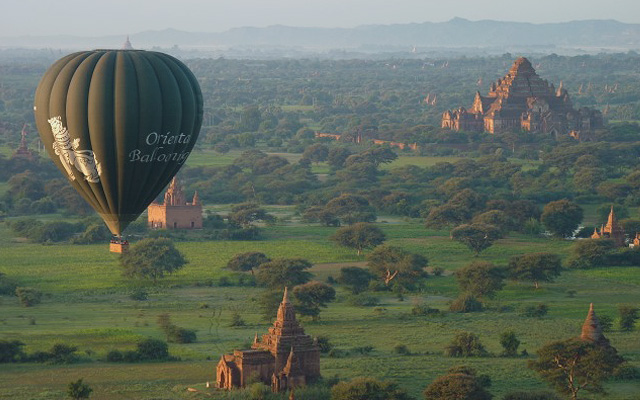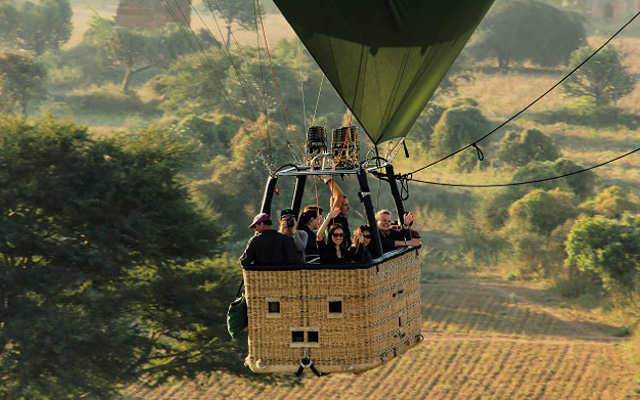 ADVERTISEMENT - CONTINUE READING BELOW
Ride a hot air balloon in Myanmar.
In Bagan and other more cities in Myanmar, you can float into the air and get a majestic view of the thousands of temples scattered around the city. You also get to see the Irrawaddy River and the mountains on the side, complementing the picture-perfect sunrise.
For more information, visit Oriental Ballooning's website.
ADVERTISEMENT - CONTINUE READING BELOW
Go drunk-tubing in Laos.
Alcohol and water sports don't usually go together, but in Vang Vieng they do. Safety precautions have been put in place to make sure that tourists and backpackers don't go overboard their large salbabida. Of the many bars lined by the riverside, only two of them are allowed to be open at the same time so that the drunkenness would only be kept to a slight buzz. So it's not really much of drunk-tubing as it is tipsy-tubing.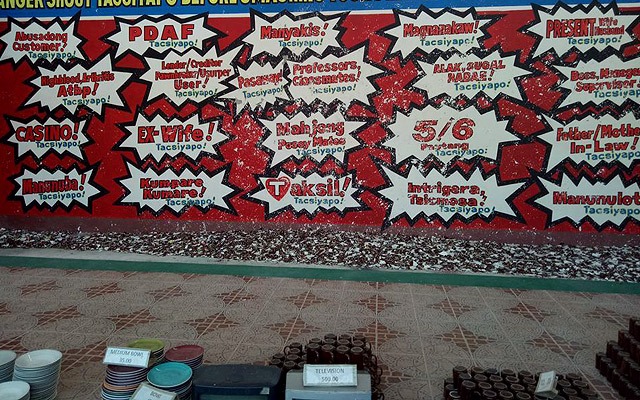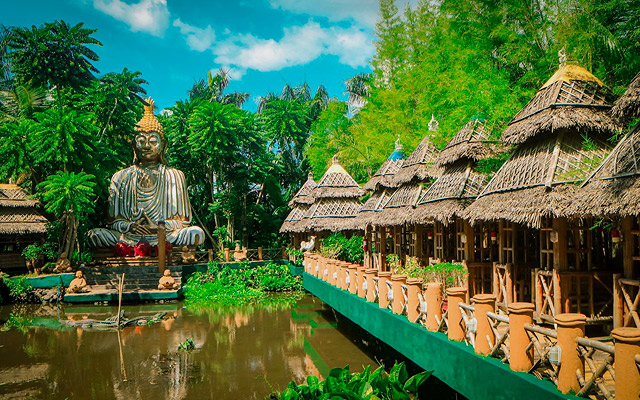 ADVERTISEMENT - CONTINUE READING BELOW
Break plates, glasses, and television sets in Tarlac.
Why break hearts when you can break plates? Let go of all your frustrations, anger, and disappointment by throwing a plate or two against a wall. Isdaan Floating Restaurant has long been a pit stop for its towering statues and nipa huts by the water but it's the wall complete with targets that has customers staying long after their meal.
Isdaan Floating Restaurant is at 219 MacArthur Highway, Tarlac. For more information, log on to Isdaan's Facebook page. 
ADVERTISEMENT - CONTINUE READING BELOW
Explore a cave of cockroaches in Malaysia.
If you thought that lone flying ipis in your room was scary, wait till you get a load of the Gomantong Caves. They're literally crawling with insects and specifically, cockroaches that cover the caves in blankets. Aside from the usual bats perched on the cave walls, the caves are also home to other species like the swiftlet bird whose nests are actually an Asian delicacy, Bird's Nest Soup a.k.a. Nido soup.
The Gomantong Caves are at Kinabatangan, Sabah, Malaysia.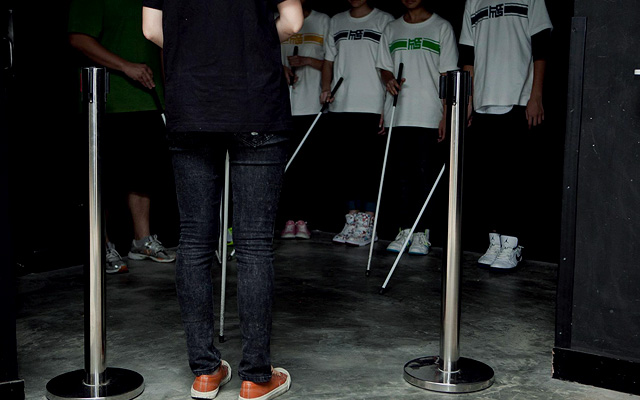 Dine in complete darkness in Hong Kong.
Sure, you've struggled to eat meals at home when the power went out but at least you had some candles and flashlights to guide the way. Dialogue in the Dark heightens the culinary experience by having you eat dinner without a single source of light, making you rely on your other senses to enjoy your meal. It goes without saying that this place isn't exactly food-flatlay-friendly.
ADVERTISEMENT - CONTINUE READING BELOW
Dialogue in the Dark is at Shop 215, 2/F The Household Centre, Nob Hill, 8 King Lai Path, Mei Foo, Kowloon. For more information, visit Dialogue in the Dark's website or log on to their Facebook page. 
Eat lunch under a canopy of condoms in Thailand.
Putting together family planning concepts and a love for authentic Thai food, Cabbages and Condoms was actually built by a public official who wanted to raise awareness about sexual health through the most accessible way possible—food. The proceeds of the restaurant funds programs dedicated to population development. With the tagline "Our food is guaranteed to not cause pregnancy," they've been so successful that they now have branches in Japan and Europe.
ADVERTISEMENT - CONTINUE READING BELOW
See a list of Cabbages and Condoms branches.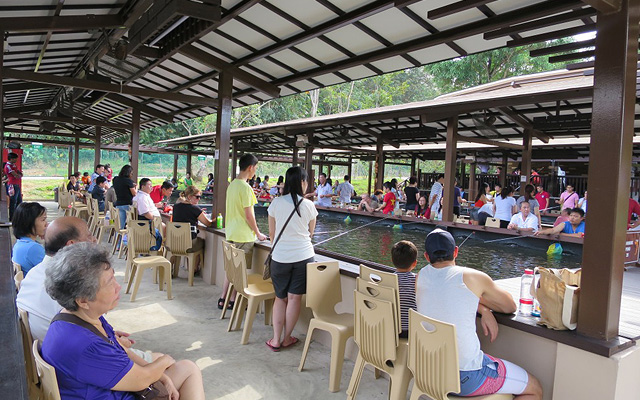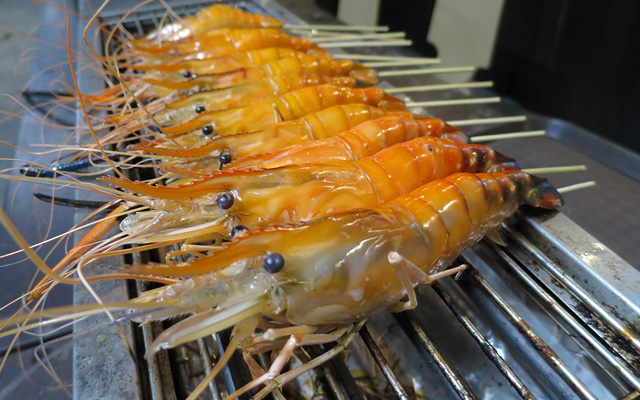 Fish for prawns in Singapore.
This is as fresh as shellfish can get. Head to Singapore's ORTO, the largest prawn facility in the country that lets you fish for prawns 24 hours a day. They even have events and contests for those with the biggest catch. The entire area also offers other attractions like a trampoline park, a drift-karting arena, and a paintball park.
ADVERTISEMENT - CONTINUE READING BELOW
ORTO is at 81 Lor Chencharu, Singapore. For more information, visit ORTO's website.
Share this story with your friends!
---
Help us make Spot.ph better!
Take the short survey
Load More Stories